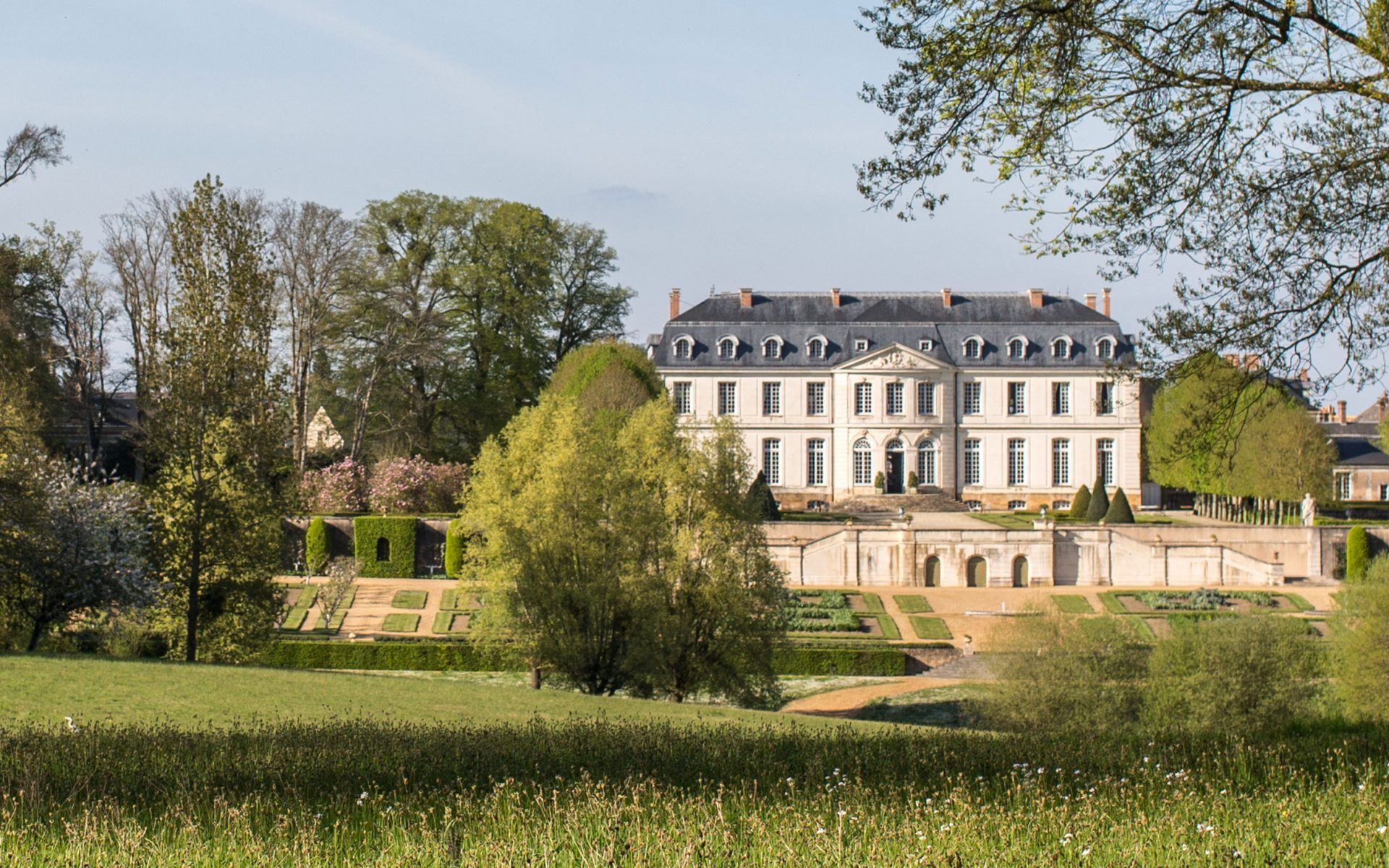 Your Ultimate Guide to Buying a Classic French Château
Real estate experts—and top designers who've done it—offer tips for navigating the market
Rich with lavender-blanketed hilltops, world-renowned vineyards, and centuries-old châteaux, the sun-soaked French countryside has long been a draw for artists like Vincent van Gogh and Alexander Calder. Now real estate aficionados are following suit, thanks in part to Brexit, which caused a slew of financial firms to relocate from London to Paris. Couple that development with comparatively affordable prices and a system that prevents bubbles from forming in the market, and it's clear why the country's impressive stock of grand estates has become a hot commodity.
"I cannot tell you how many calls I'm getting from people all over the world," exclaims Timothy Corrigan, the high-profile Los Angeles interior designer and a self-proclaimed "château addict." (Two years ago, he sold his most recent renovation project, Château du Grand-Lucé, which opened as a hotel on June 1st.) Corrigan recommends first browsing listings on the websites Belles Demeures and Le Figaro Properties, making sure to note whether the home is a designated landmark and proceeding with caution if so. "Landmarked estates come with lots of restrictions regarding what elements can be changed in a renovation," he warns, "and the tax benefits only apply if you're French."
In terms of preserving resale value, the prime locations reside within a two-and-a-half-hour drive from Paris—particularly in Normandy and the Loire Valley, two of the most popular regions. "There are wonderful properties farther than that, but you're limited in the number of people who will buy," says Corrigan.
Recommended: 10 of the Most Magnificent Châteaux in France
While the cost of modernizing a château can almost equal its purchase price, the state of the roof is the most important factor to consider. "Replacing a roof can cost up to $2 million because they're so large and you have to use a historical type of slate," explains Corrigan. "New electrical systems and plumbing are routine, but a roof can make or break a deal."
San Francisco designer Jonathan Browning, who has visited scores of on-the-market châteaux over the years, recommends bringing a drone. "It allows you to see the roof condition and get a closer look at the façade," he says. He also cautions against buying anything larger than 15,000 square feet, though it can be tempting, given the moderate price tags on palatial-size dwellings. "The bigger the house, the harder it is to resell."
Recommended: Site-Specific Art Is the Hottest Amenity in Luxury Real Estate
Prospective buyers should also not be afraid to negotiate, as listing prices are generally flexible. However, in France a purchaser having representation is not the norm. "When you're just in touch with the selling agency, it has no duty to disclose," says Kathryn Brown of Paris Property Group, which helps non-French citizens navigate the country's real estate process. "You need somebody looking out for you, doing a thorough job researching and paying attention. Otherwise, you can be taken advantage of." Some may also find it useful to acquaint themselves with local ordinances regarding short-term leases, which have been restricted for foreign residents in recent years.
Closing costs are high, as much as 7 percent, but the good news is property taxes are extremely low, freeing up more money for refurbishments. After all, the idea of presiding over a classic château is so alluring because it makes a fantasy lifestyle a reality. "The pace of life is so much slower, which is appealing for Americans, who are always on the go," says design savant Ken Fulk, who has helped clients breathe new life into historic estates in Provence and the Dordogne Valley. "You can step back in time and live in your very own fairy tale." 
A version of this article first appeared in print in our 2019 Summer issue under the headline Keys to the Kingdom. Subscribe to the magazine.
Next Post