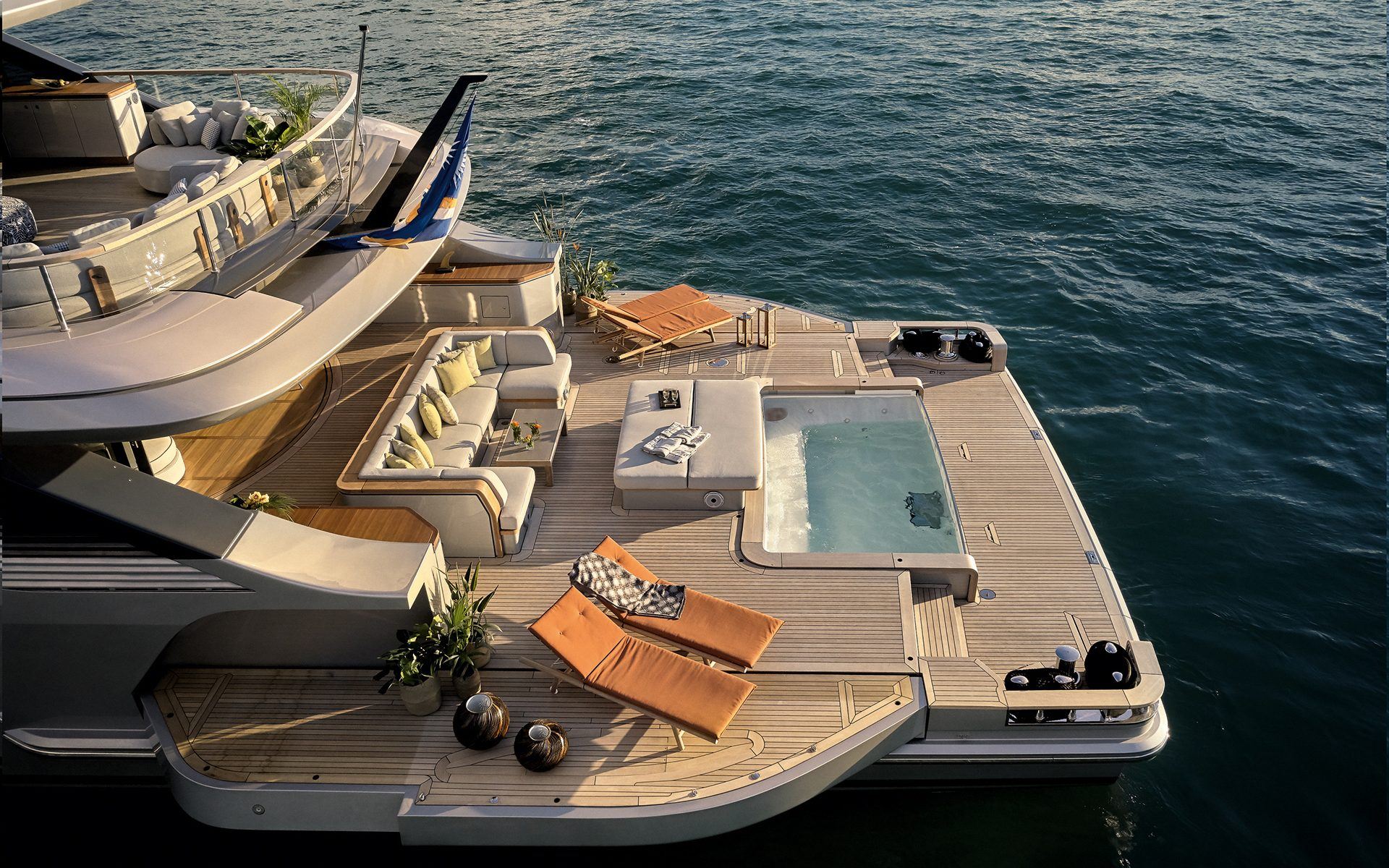 Bonetti/Kozerski Crafts a Remarkably Appointed Yacht for Benetti
The 40-meter Oasis marks the New York–based architecture and design firm's first waterborne project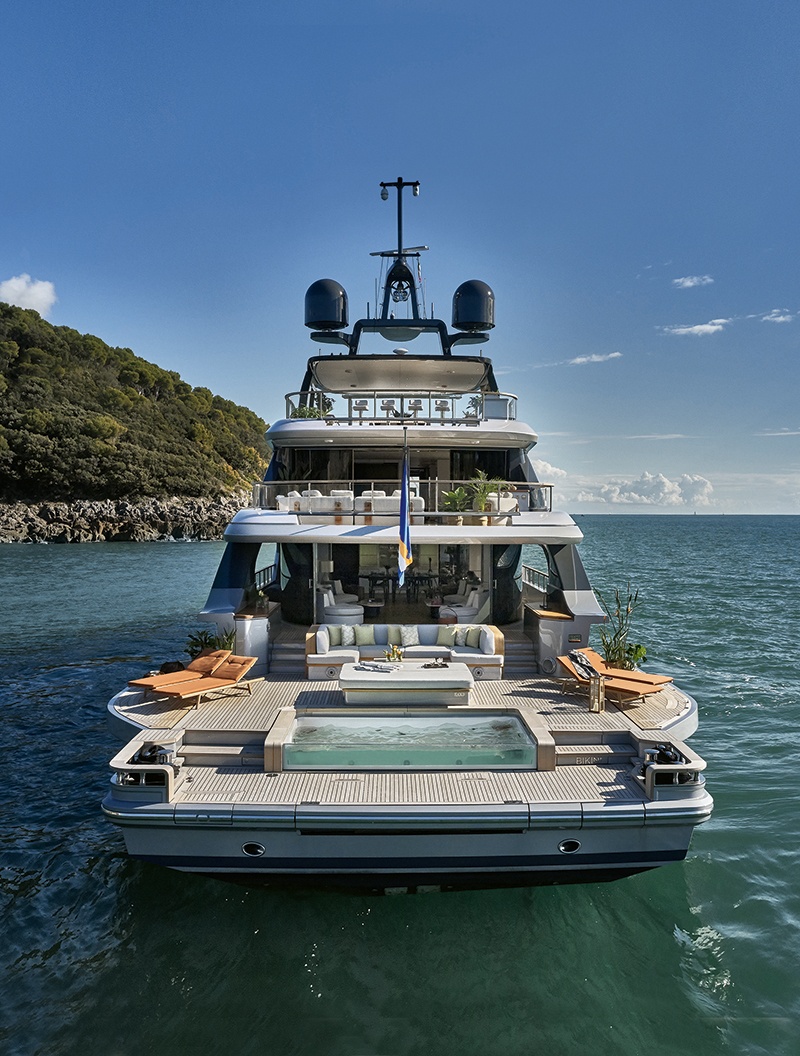 Multidisciplinary firm Bonetti/Kozerski is known for crafting truly transportive spaces for a diverse array of clients, among them Pace Gallery in New York and Ian Schrager's West Hollywood EDITION hotel. Now, with the debut of a remarkably appointed 40-meter Benetti yacht, the studio's latest project can literally ferry visitors to another place.
"Caterina Fabrizio, the owner of Dedar and a joint friend of ours, introduced us to Giovanna Vitelli, Vice President of Azimut Benetti Group, who was looking for designers outside the yachting world to create a boat with a different point of view," says partner Enrico Bonetti, who runs the Manhattan–based practice with Dominic Kozerski. "We usually have to create something tailored to a specific person or, at least, in a commercial project, to a particular place. In this case, our task drifted toward industrial design: create a product that could be used by anyone, anywhere. We imagined an ideal owner, someone active and elegantly informal, and we made a custom boat for them."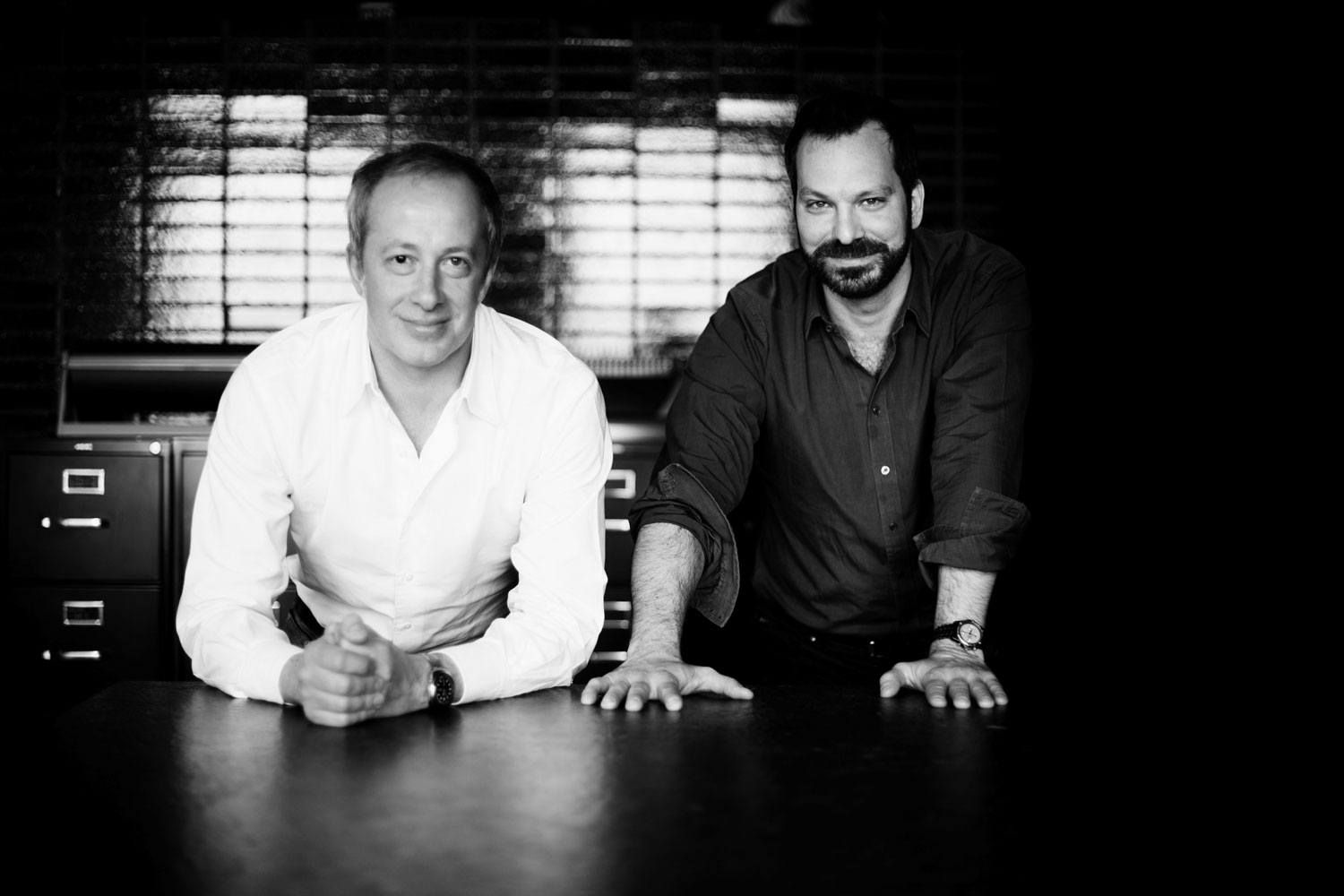 Christened Oasis, the ultra-chic vessel comprises four decks, five cabins, an infinity pool, and a yoga area. A spacious open floor plan helps provide unobstructed views, while large glass windows and doors gracefully tuck away to aid in the seamless flow between inside and out.
"As architects and designers, we feel closer to expert generalists than to specialists: there is a great added value when we approach a field that we haven't touched before," Bonetti tells Galerie. "We do not have any cultural or professional baggage, and that gives us fresh eyes to find a solution that most of the time ends up being quite innovative. The fluidity and the calmness inside of the Oasis is a result of this."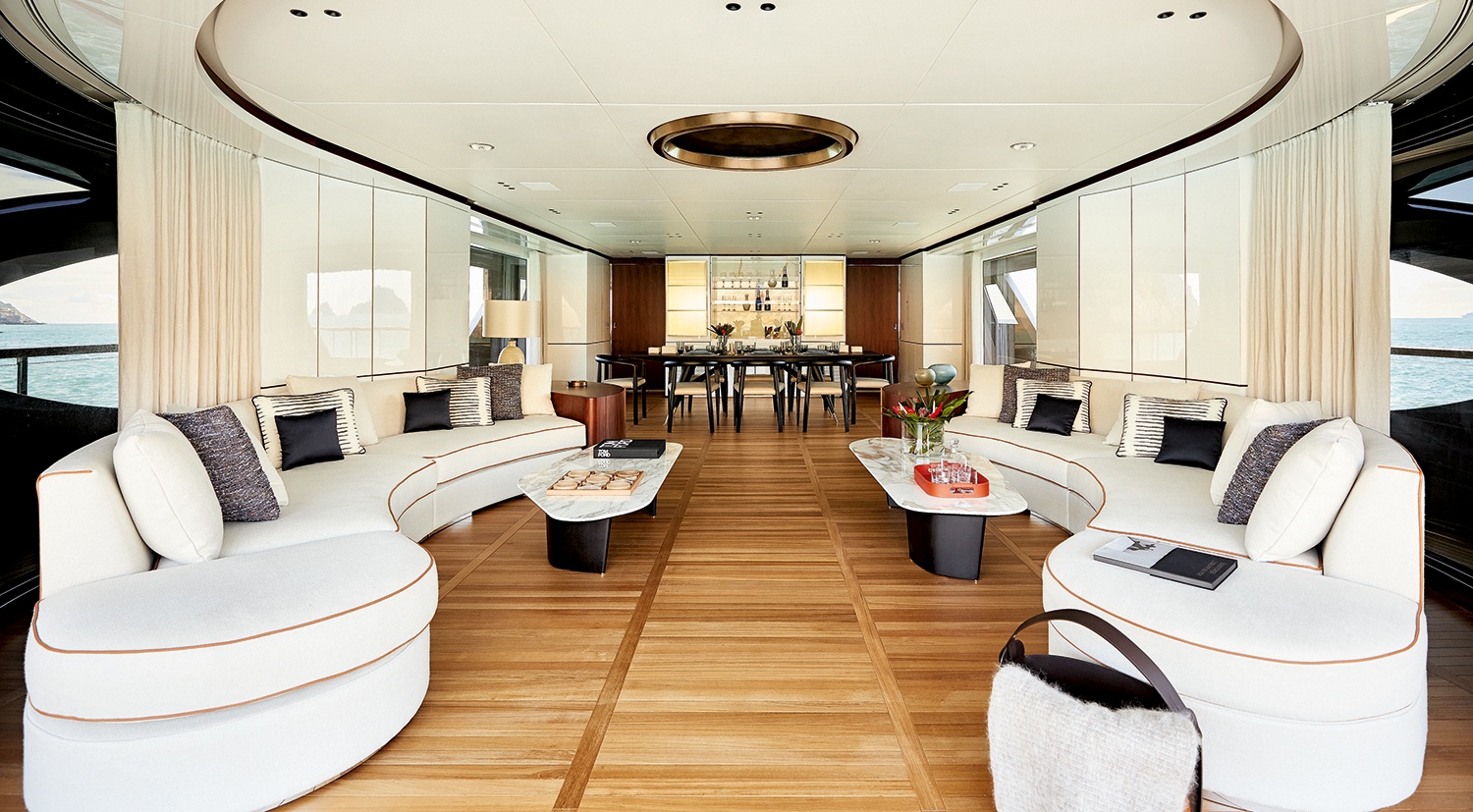 "We admire the way that Enrico and Dominic think holistically—from the small to the large scale, from the details of furniture and art to the rhythm of spaces, volumes, and materials," Vitelli tells Galerie. "They embody a European approach that strives to create spaces that possess an aesthetic of understated luxury and warm modernism. Bonetti/Kozerski was the perfect firm to collaborate on this project as their design fit the Class line's mold—the interiors represent a casual-chic attitude, which is precisely the ambiance we wish to convey."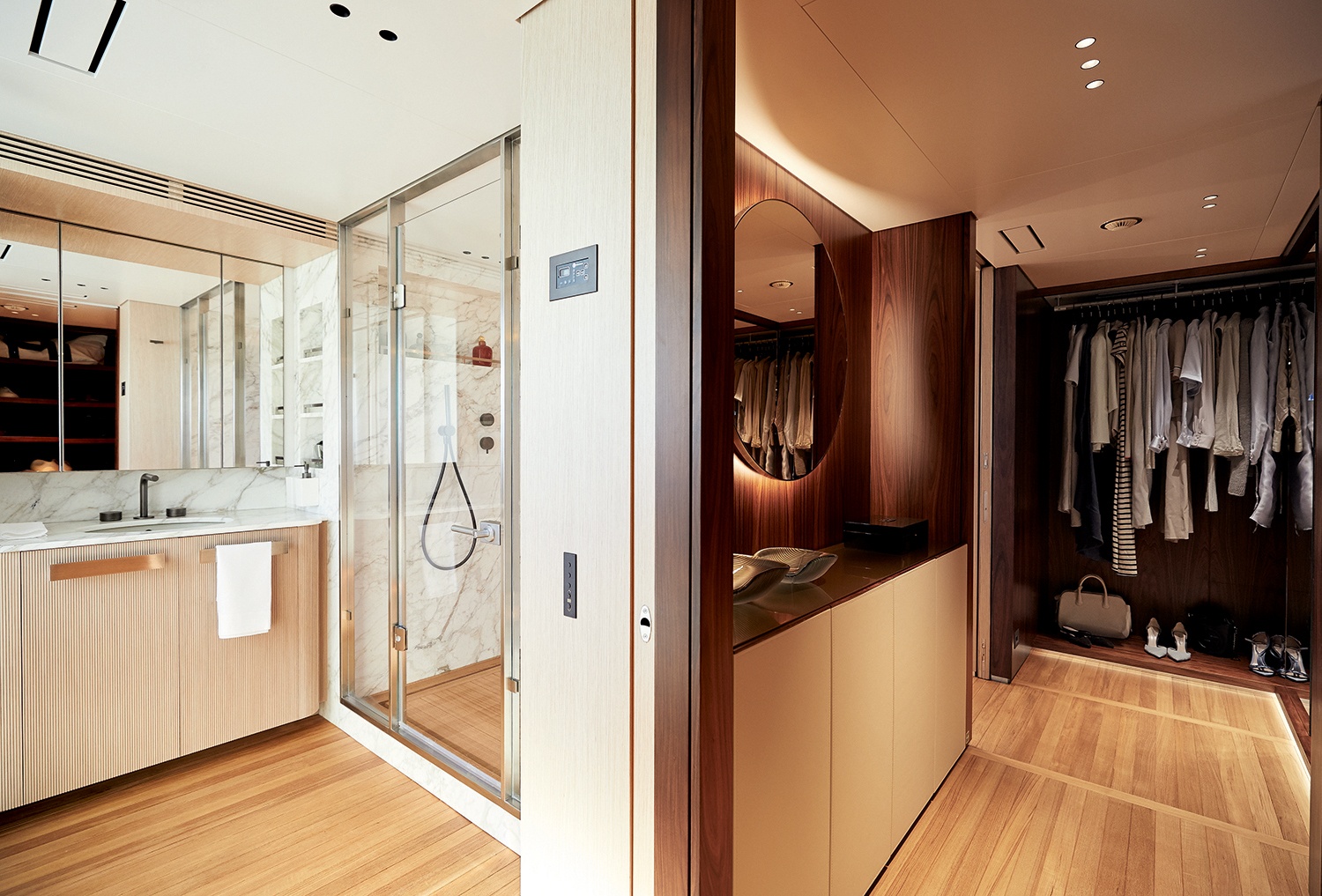 As part of Bonetti/Koerski's yachting debut, the designers experimented with unconventional elements not often found in boat interiors, including teak floor in the bath and shower that's a continuation of the outdoor deck material. "The first boat owner says that he loves this feature and that when he wakes up in the morning and sets foot on the floor, he feels that he is already outside and part of the ocean," says Bonetti. This project also marked the yacht debut of the designers's new collection of outdoor furniture with Sutherland.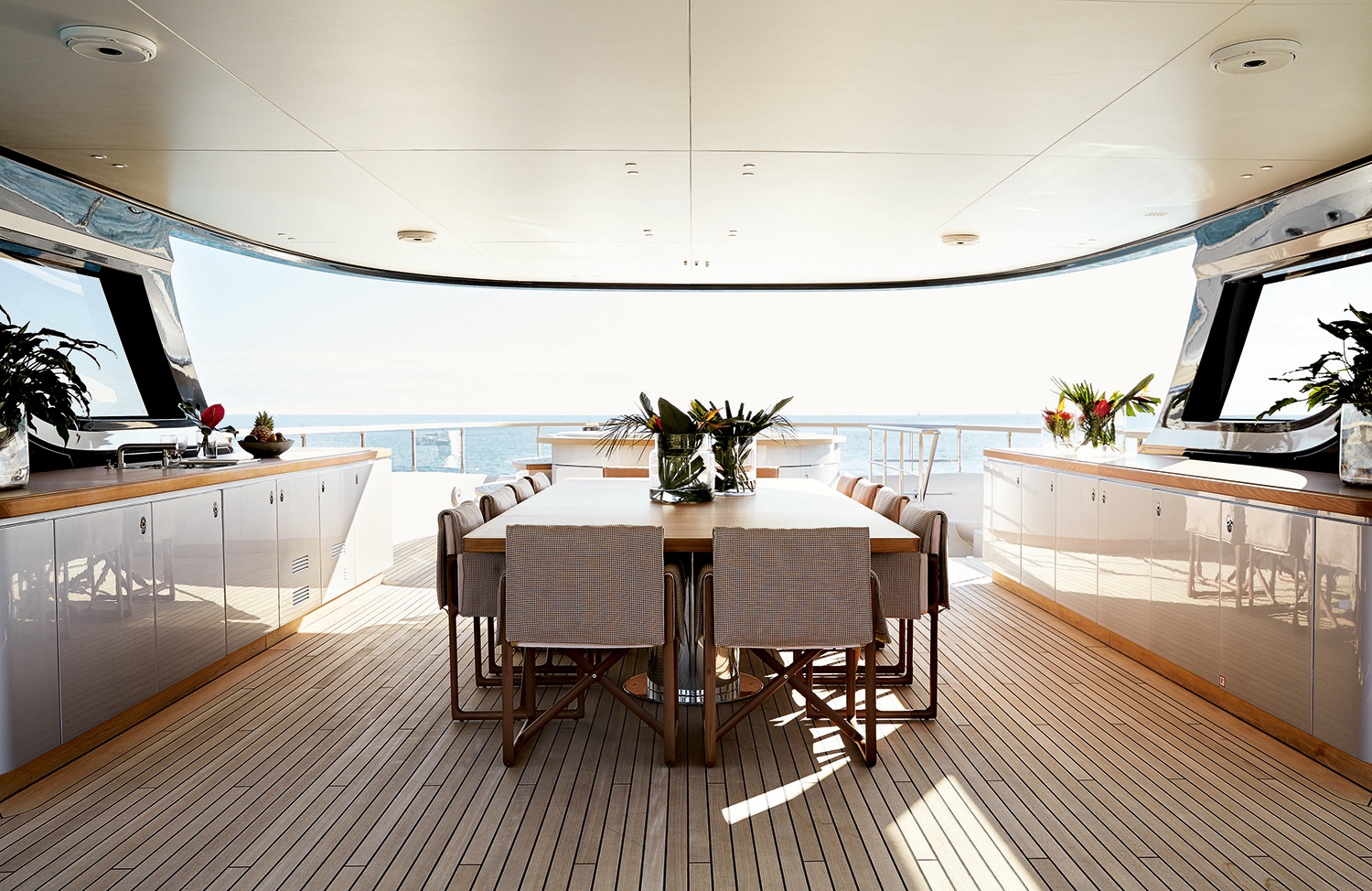 To further create a calming atmosphere, the designers blended refined materials like leather and rosewood in an elegant neutral palette. "Our experience in hospitality helped us with the functionality and durability of the selected materials," says Bonetti. "As boats have to endure extreme conditions and can also be charted by various groups, we went with more resilient solutions than residential design."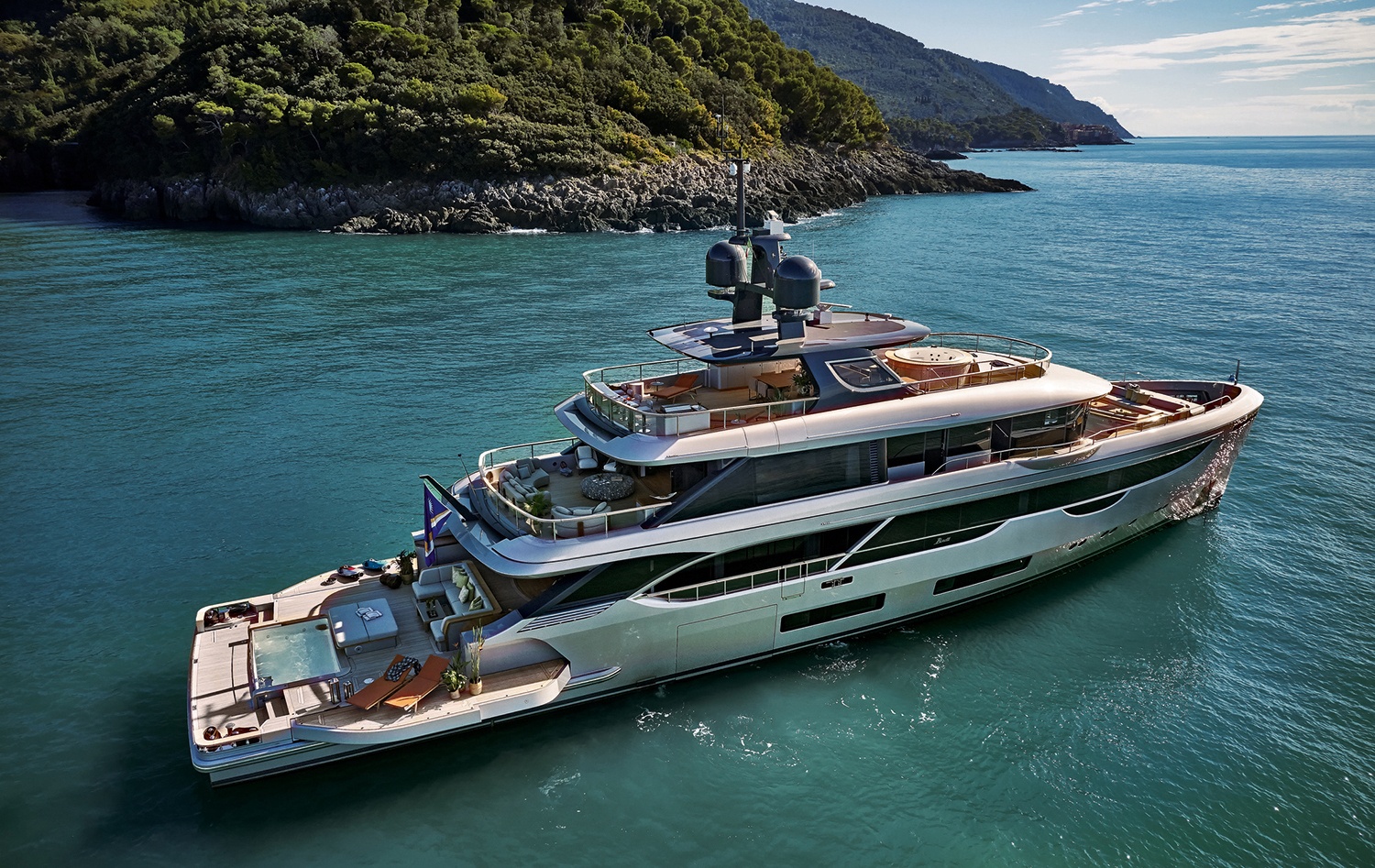 More than a year in the making, the yacht was constructed in Benetti's Livorno plant outside Tuscany, Italy, an area rich with marble and leather master craftsmen whose work is beautifully demonstrated on board.
"A yacht must first evoke the emotions of a buyer. We have forged exclusive collaborations with the finest contemporary architects and designers for this very reason," says Vitelli. "By introducing their talents into this new space at sea, they have successfully led our group to a more avant-garde approach to design. We hope to continue to push the yachting industry forward by challenging what a typically designed yacht is. I believe that design, innovation, and disruption of the 'norm' create that perfect emotional experience our clients are seeking today."
Next Post