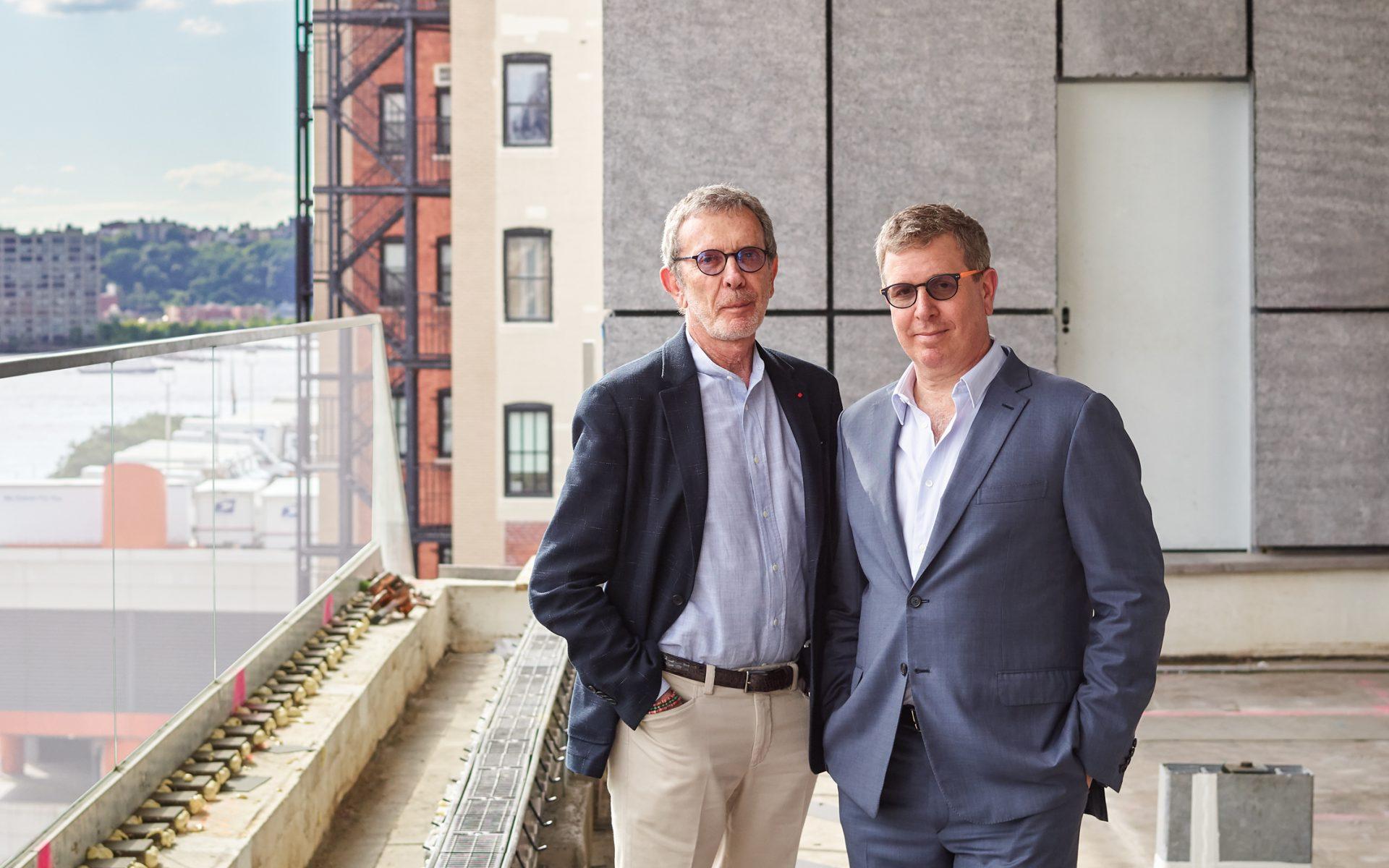 Pace Gallery Debuts Its Massive Chelsea Flagship
The eight-story building will offer five floors of exhibition galleries and a massive research library as well as space for outdoor art and performances
Arne Glimcher launched Pace Gallery in 1960 with a small dream. "We wanted a life in art," he says. "I never thought that we would earn more than enough to send our children to school."
Decades later, Pace—now overseen by Arne and his son Marc Glimcher—is one of the most powerful galleries in the world with outposts in seven cities, including New York; Palo Alto, California; Hong Kong; and Geneva, and an extensive roster of blue-chip talent like James Turrell, Mark Rothko, Agnes Martin, Robert Irwin, and David Hockney, as well as estates like Robert Ryman.
But come September, Pace plans to raise the bar even higher—both metaphorically and literally—by opening a new, 75,000-square-foot flagship in New York's Chelsea neighborhood. Designed by Ian Schrager–preferred architects Bonetti/Kozerski, the eight-story building dedicates five floors to exhibition galleries, including floor six, which will offer outdoor space for sculpture and events, and floor seven, allotted to performance art.
Also on site is a 10,000-volume research library comprised of books from the Glimchers' extensive personal collection, and perhaps the feature they are most giddy about—open storage of 500 artworks in the stacks, available for everyone to view. "One of the challenges, which actually made our job more interesting, was to weave together all the functions that are part of the art gallery business but that normally are not necessarily integrated in the same building," says architect Enrico Bonetti.
Recommended: Tribeca Emerges as New Hub for Galleries
And while the gallery will still support its established collector clientele, the Glimchers' aim with this renovation was to further create an experimental, museum-like atmosphere by shifting its programming to include talks, lectures, performances, and film series. "Art evolves—we will always have artists, but what they do will not be the same," says Arne. "That's what this gallery is about: artists coming in, changing things, invitations to dancers, people who are involved in what makes art."
"It's for the artists, and it's for the public," echoes Marc. "Collectors today are not buying art to separate themselves from people; they're buying to connect themselves to a community."
Pace, which will celebrate its 60th anniversary next year, inaugurates the new space with exhibitions of work by Alexander Calder, Fred Wilson, Hockney, and the gallery's first New York show by on-the-rise abstract painter Loie Hollowell. "I had the very original idea, before I opened up as a gallery, that I wanted to be the director of the Museum of Modern Art," says Arne. "And now, in our own funny way, we have our own museum."
A version of this article first appeared in print in our 2019 Fall Issue under the headline "Change of Pace." Subscribe to the magazine.
Next Post