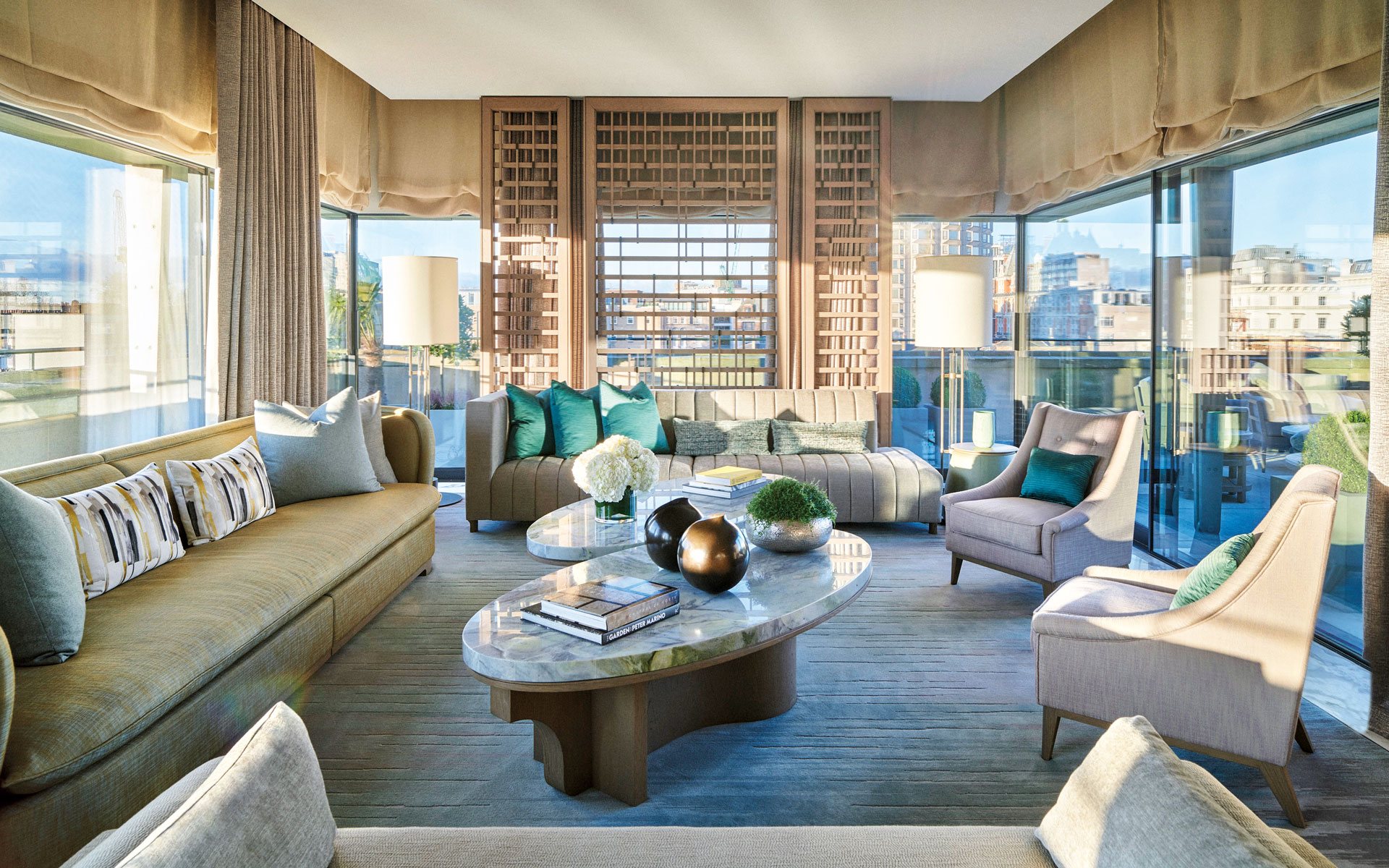 Designer André Fu's Best Hotels Embrace the Spirit of the City
The Hong Kong native reflects on his international body of work, including Hotel the Mitsui Kyoto, opening this fall in Japan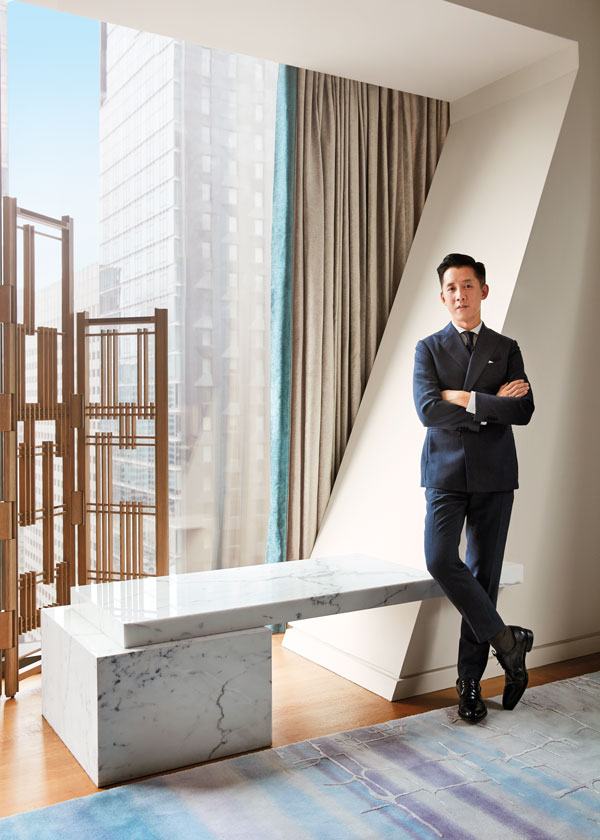 Many stylish notables like Coco Chanel, Oscar Wilde, and Tory Burch have made hotels their residences. While living in a hotel is not as popular as it once was, it is now de rigueur that opulent resorts feel less formulaic and more like a high-end home. Their guests, in turn, find inspiration in these masterfully designed interiors, so much so that it's not uncommon that a souvenir from their stay might be a piece of furniture from their suite. Rising to the occasion are many of the world's leading interior designers.
When André Fu's first hotel project, the Upper House, came to him, the Hong Kong native had no previous hospitality experience, but he overcame the many design obstacles to create what has become an iconic property in his hometown. This fall brings the opening of Hotel the Mitsui Kyoto in Japan, which features a wooden pavilion in the lobby that's reminiscent of the city's bamboo thickets and luxuriously Zen rooms with design elements like sliding shoji-style paneled doors—a nod to traditional Japanese tearooms.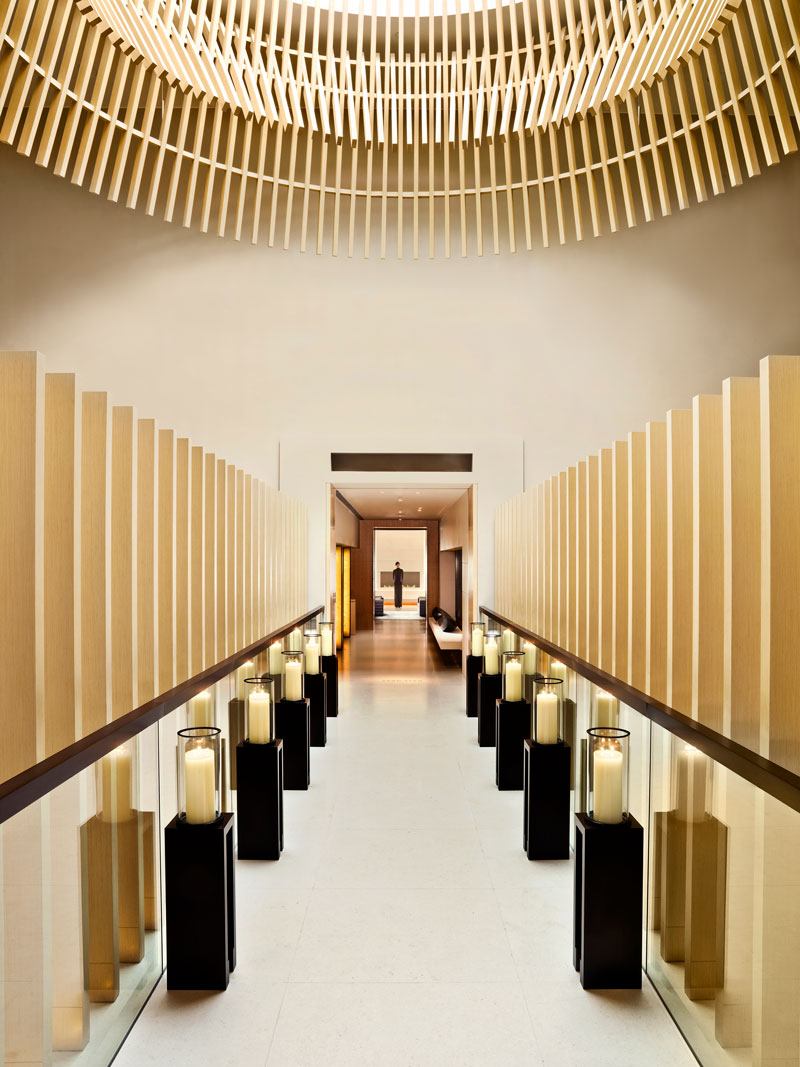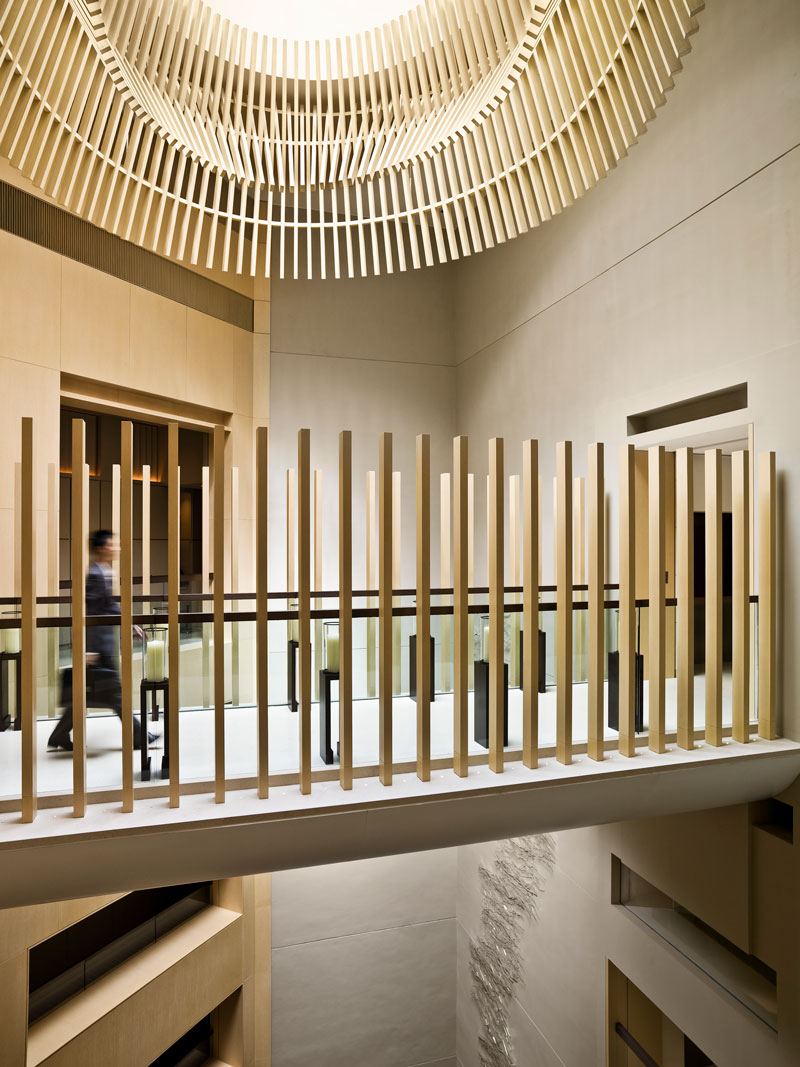 But one of Fu's favorite elements might come as a surprise: "I personally think it's wonderful to have a minibar in a master bedroom, in case you want to have a drink or make a cup of tea before heading off to bed," he reveals. At Mitsui, Fu created a cabinet with a pullout refrigerated drawer and another with snacks, glassware, and Japanese ceramic mugs. He brought a similarly deft touch to a pair of suites at London's Berkeley hotel.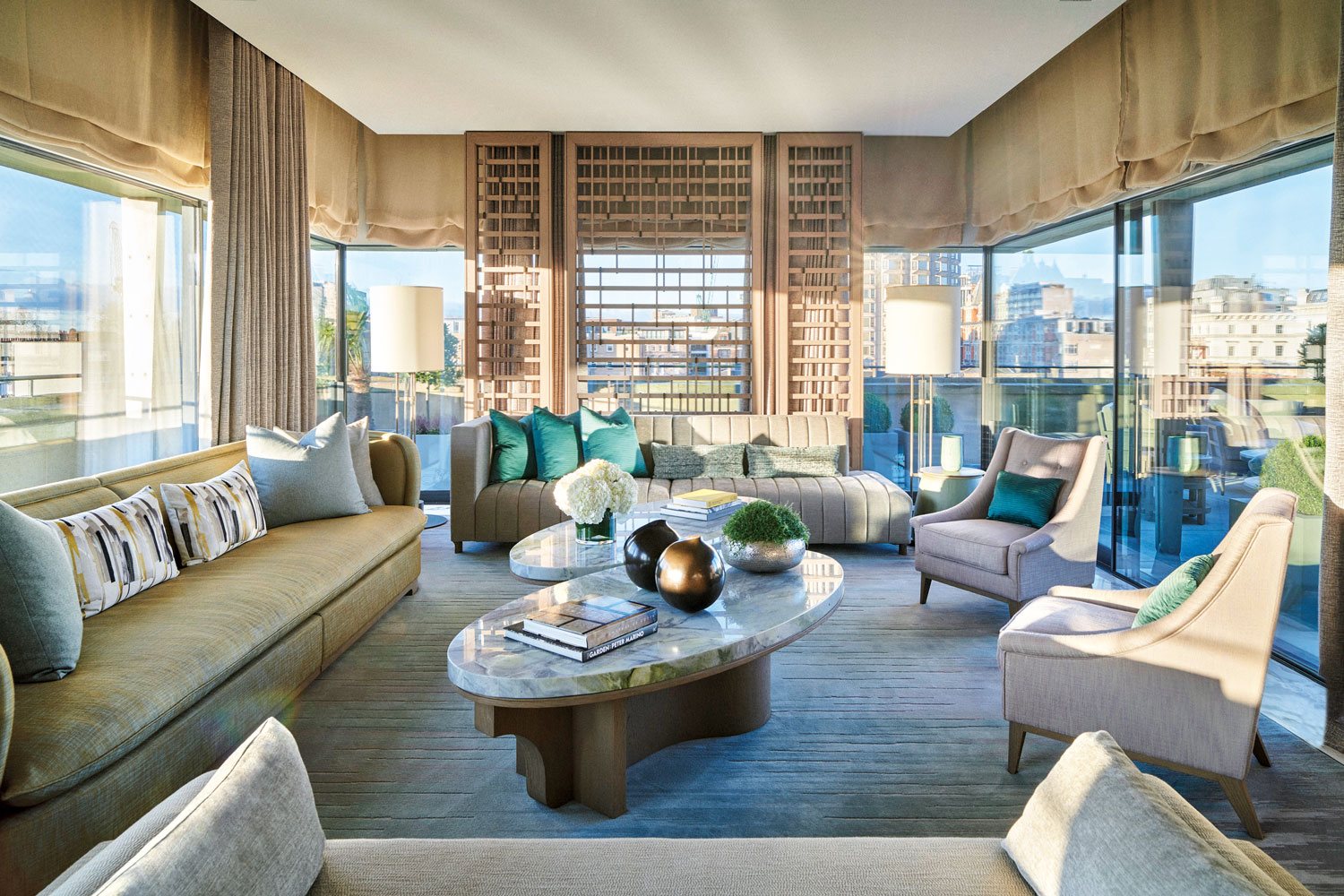 Fu says he's most proud of his work on the St. Regis Hong Kong, which was inspired by the look of that city in the '60s and '70s and designed to be a "curated mansion." The hotel is adorned with pieces from his Rock Garden collection of outdoor furniture for Janus et Cie on the Astor Terrace, accessed through a monolithic moon gate and planted with both bamboo and topiaries, which Fu used to subtly "embrace the spirit of the city."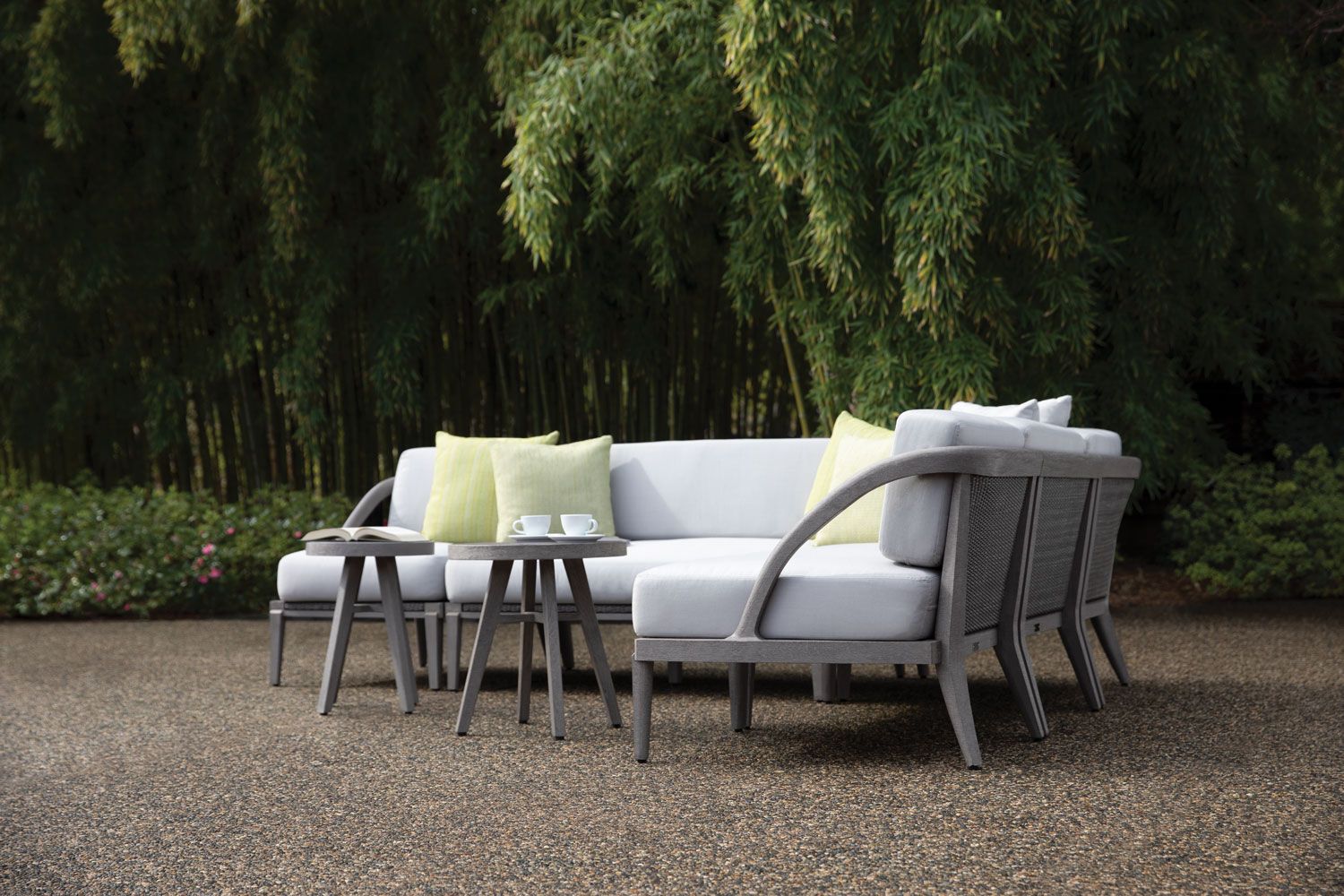 A version of this article first appeared in print in our 2020 Summer issue under the headline "Suite Inspiration." Subscribe to the magazine.
Next Post