As a new wave of quarantine and social-distancing measures force museums, galleries, and fairs to scale back or be canceled altogether, public art has provided a beacon of hope and inspiration to cultural connoisseurs. During the COVID-19 pandemic, outdoor exhibitions have flourished, with billboard projects and art installations drawing appreciative (mask-wearing) audiences.
Art Basel in Miami Beach is the latest event to succumb to COVID protocols, but that doesn't mean South Florida will be without new works in December. Faena Art, the Miami Beach and Buenos Aires–based non-profit that erects thought-provoking public art installations, has commissioned a new site-specific work from Alexandre Arrechea, unveiled just in time for Miami Art Week.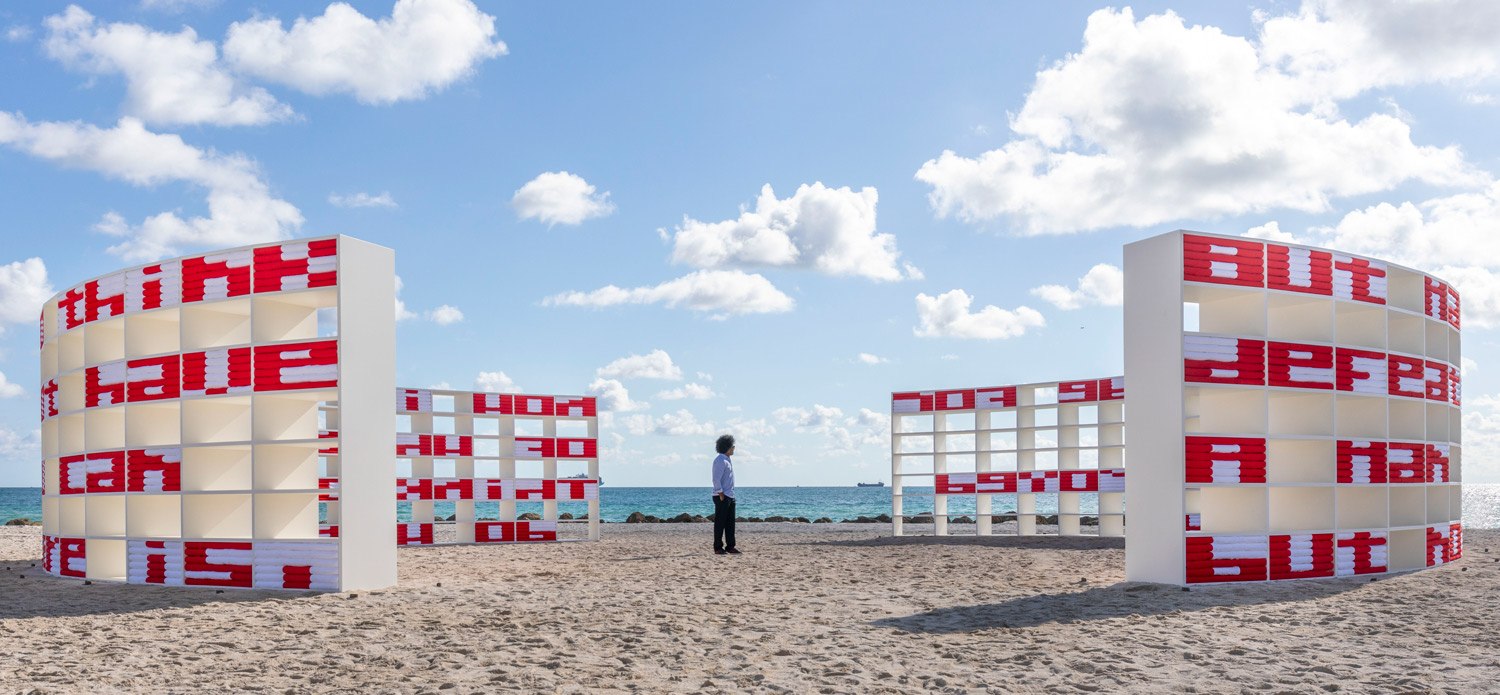 On view through December 6 outside the iconic Collins Avenue Faena Hotel, Dreaming with Lions is the culmination of the Cuban artist's yearlong exploration of Ernest Hemingway's 1952 masterpiece, The Old Man and the Sea. The famed author, who resided in South Florida in the 1930s and Cuba in subsequent decades, was known to tackle themes of existentialism, man versus nature, grace under pressure, and resilience in the face of defeat in his novels—giving Arrechea's installation a poetic symmetry to today's current events.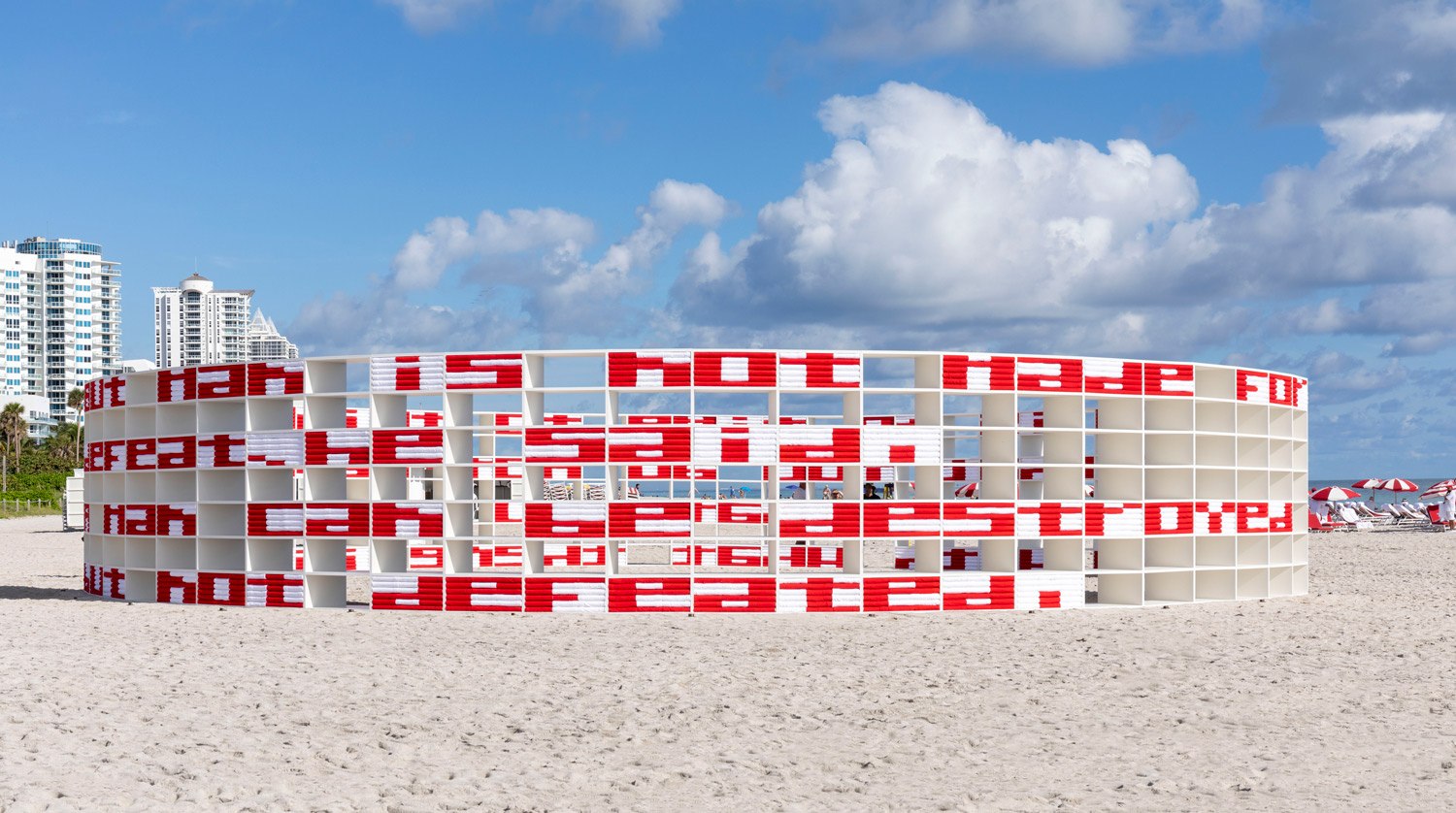 "When I was invited by Faena to develop this project, there was no question that the challenges of today would play a central role," says the multimedia artist, whose work often addresses contemporary social and economic issues. "The fear of death by COVID is one of the greatest challenges humanity has ever faced. I consider it essential to recognize and address these ideas but also bring joy and a will to live and survive. The work is a testament to the sheer force of the human spirit."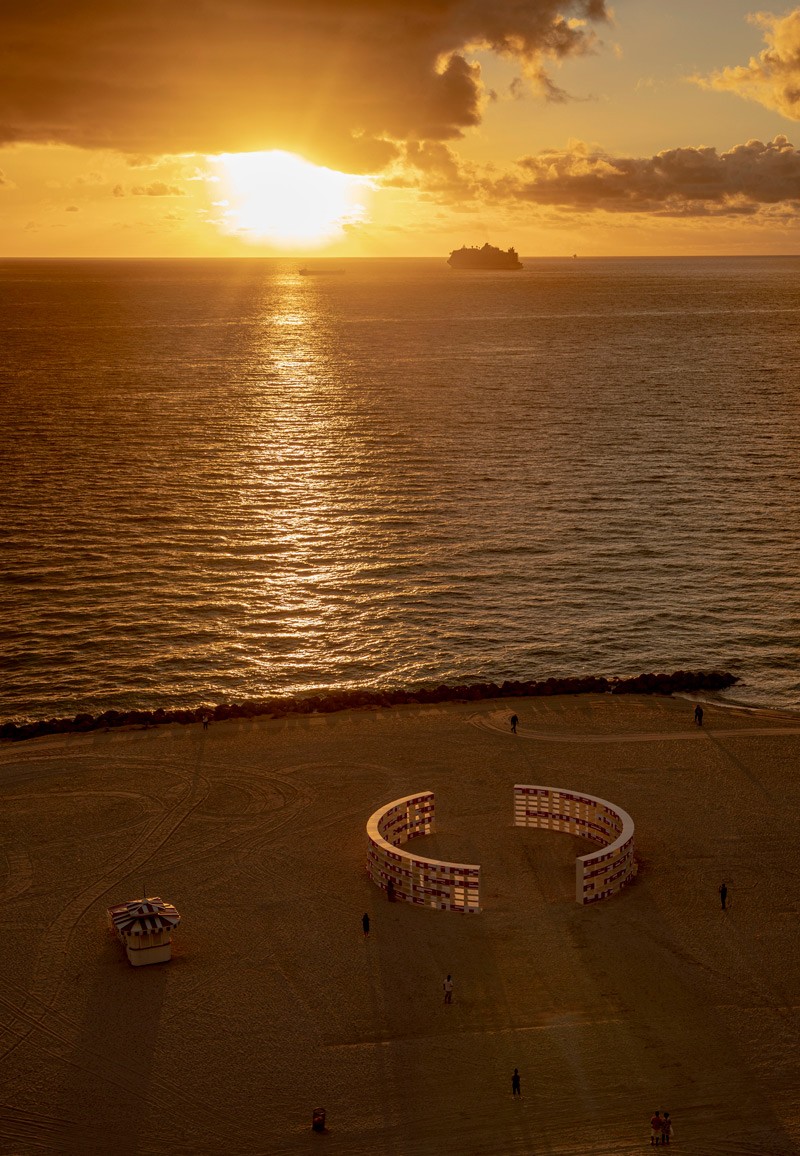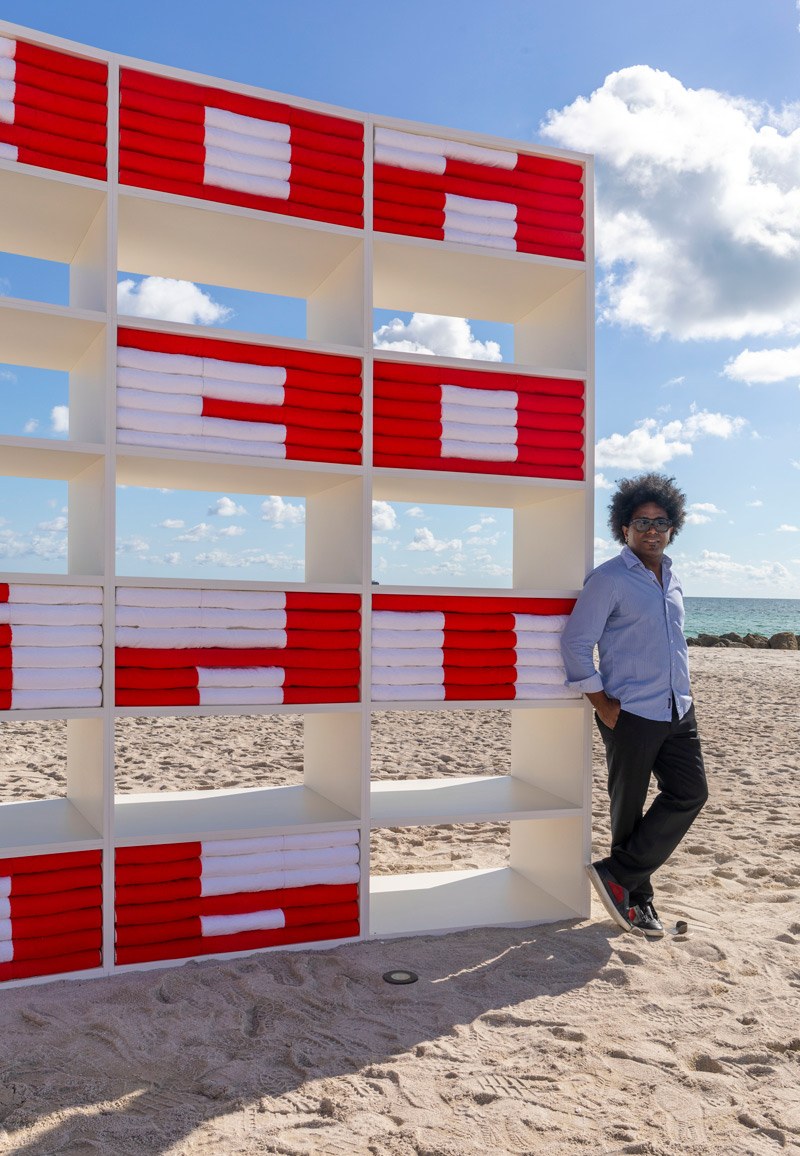 Arrechea constructed the piece as a 62-foot-diameter rotunda comprised of stacked white beach towels emblazoned with bold red text. Legible from afar, quotes are pulled directly from the novel: "Now is no time to think of what you do not have. Think of what you can do with what there is," and "But man is not made for defeat. A man can be destroyed but not defeated." The novel's protagonist Santiago's struggle to catch a marlin is, of course, a metaphor for coping with life's challenges, and when extracted for public display, the statements feel all the more relevant and powerful.
"Artists play an essential role in our communities, and their impact is even more important in these challenging times," Alan Faena, who founded Faena Art in 2004 to support talents through innovative site-specific programs, tells Galerie. "Alexandre has created the ideal work to exemplify the fighting spirit and resilience of our community. I am especially proud to be able to bring such an important piece to Miami Beach in this difficult year and to offer something remarkable that all can come and experience."
Next Post