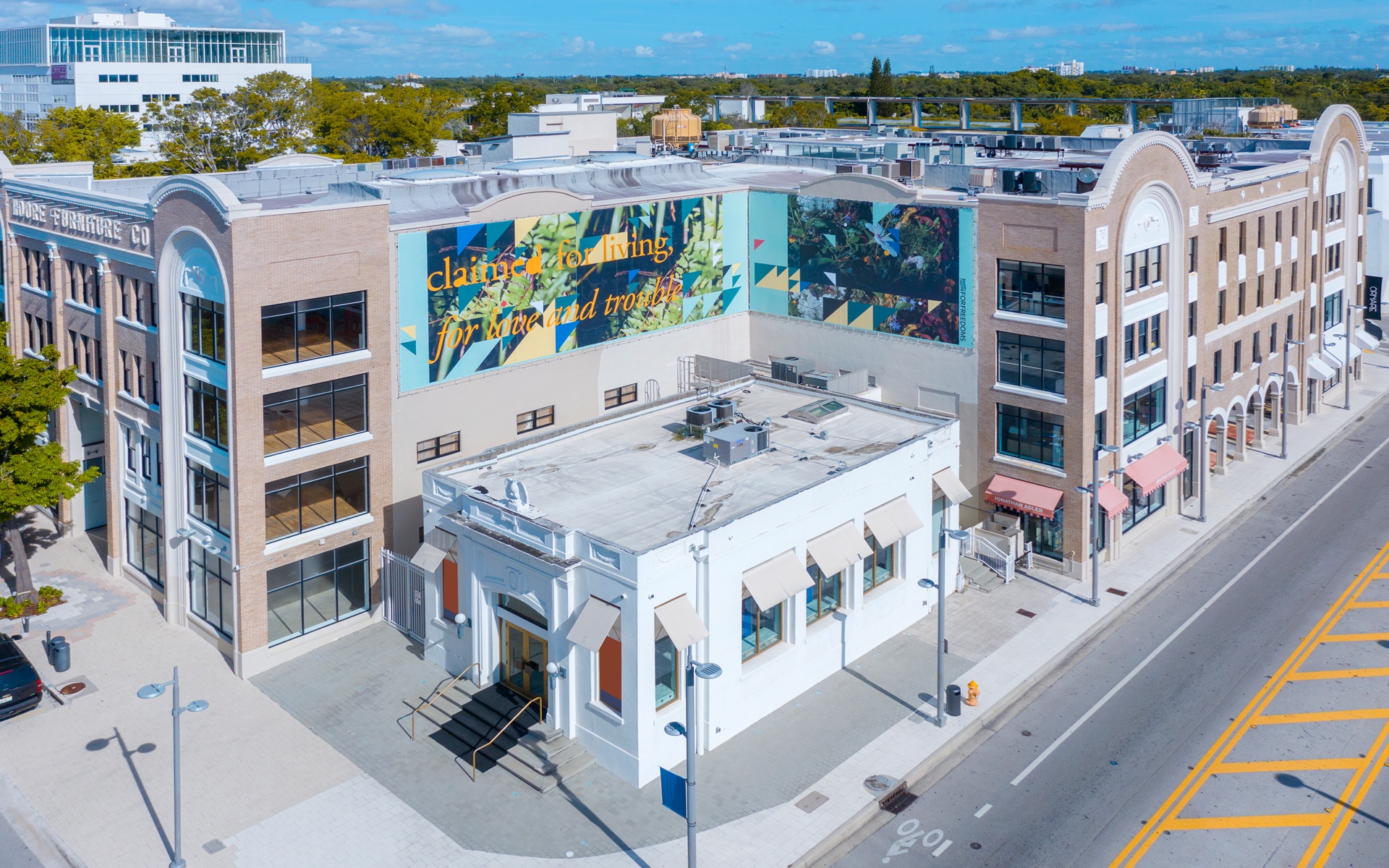 7 of the Most Exciting Discoveries at Design Miami/ 2020
See why works by Gaetano Pesce, Khaled El Mays, and Isaac Scott are making a splash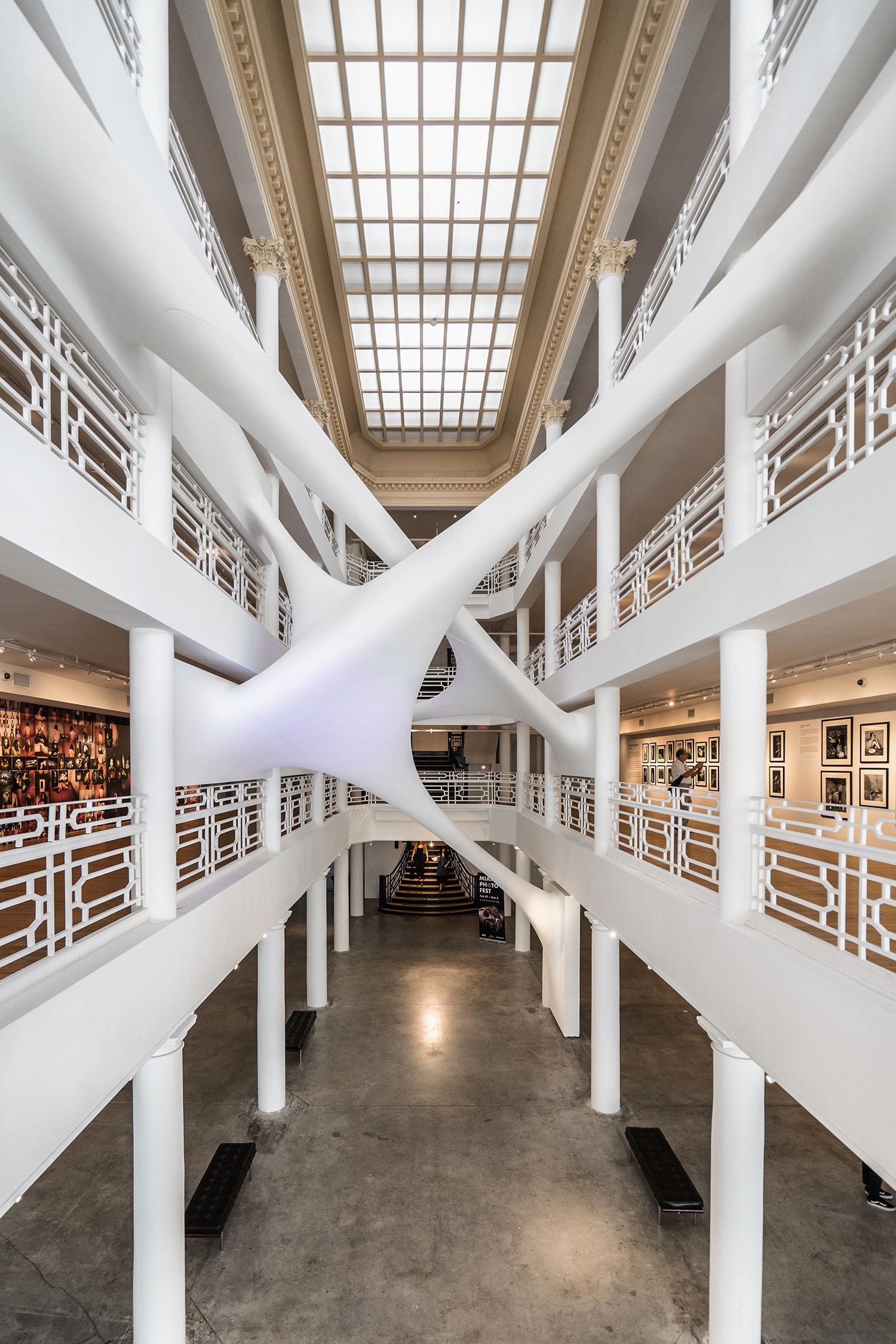 Every December, throngs of art and design aficionados from around the world flock to Miami for a weeklong long extravaganza of fairs, exhibitions, launches, and parties. And while this year's Art Week was forced to cancel most of the events due to the ongoing pandemic and high rates of COVID-19 in Florida, the scene in Miami is anything but quiet.
From November 27 through December 6, Design Miami/Podium is hosting a pared down but real-life version of its collectible design showcase, returning to its original home in the Miami Design District's Moore Building.
Located under the atrium's elastic-like white sculpture by Zaha Hadid, the ambitious exhibition features some 140 objects from 33 galleries and artists united by the theme "America(s)" and what that means in today's shifting global landscape.
"The exhibition is not about defining 'American design' per se, but rather aims to examine 'America' as an idea, ideal, and work-in-progress—one that offers multiple narratives, histories, interpretations, and futures," says Aric Chen, the fair's curatorial director. This year just 11 galleries, mostly hailing from within the United States, are presenting their wares in a traditional fair booth format, with installations elegantly spread out across the Moore Building's four floors.
With the many travel restrictions still in place, the presentation is mostly aimed at those who are based in Florida, especially the major collectors residing in Miami or Palm Beach—many of whom are turning their holiday homes into permanent residences during the pandemic. And for those who are not in town, Design Miami/ is offering the first virtual edition of the fair with over 240 pieces available for purchase via the Design Miami/ Online Shop.
"We are excited to be able to offer not only our debut digital incarnation of our fair, but also a moment to physically come together, safely, to celebrate design and showcase the work of some of the world's most talented designers," says Jennifer Roberts, CEO of Design Miami/.
No matter the format, the fair is a hotbed for design discoveries and international trends—and this year is no different. Below, Galerie presents some of the highlights on view.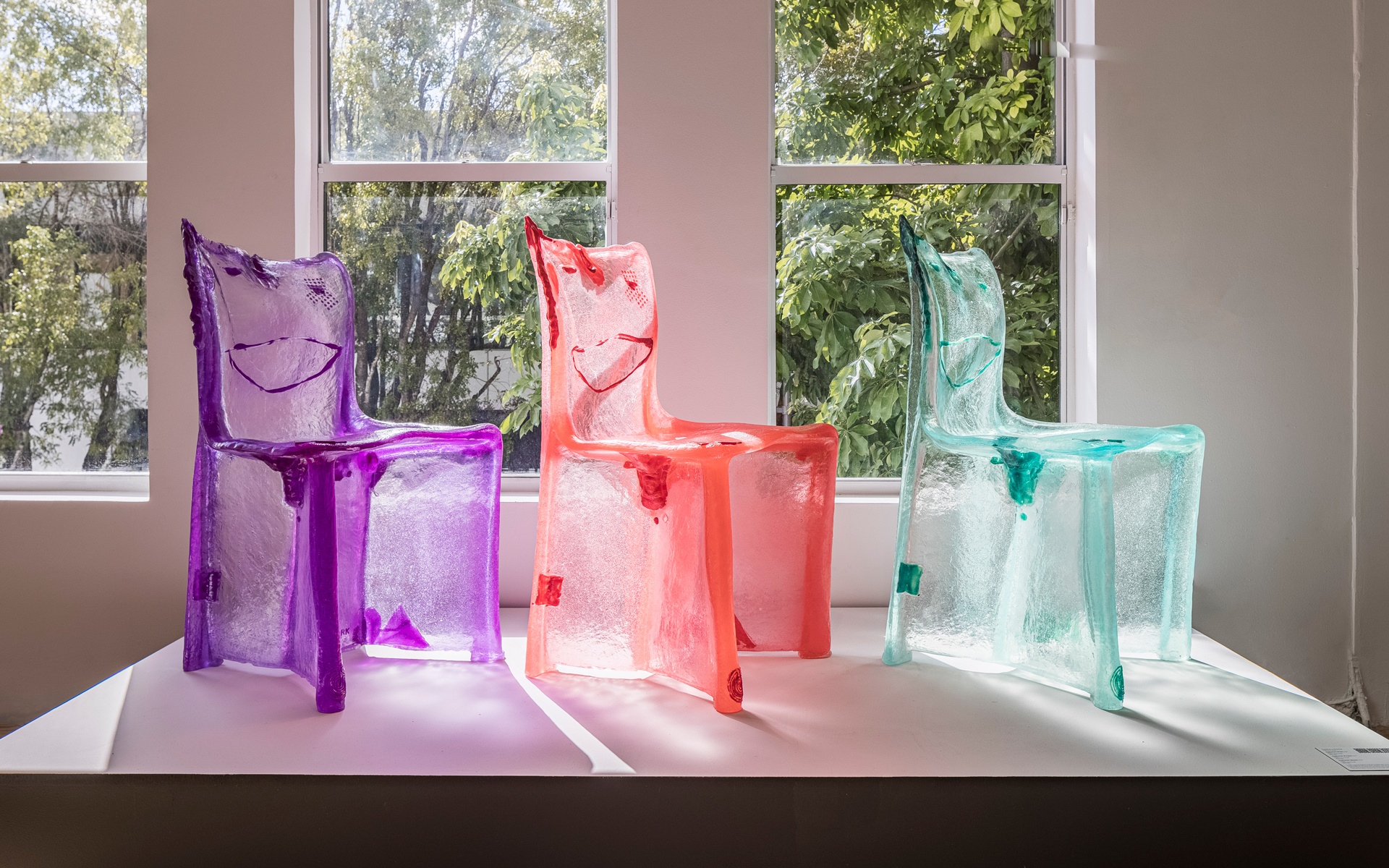 1. Gaetano Pesce (Salon 94)
Pesce's latest take on his classic Pratt chairs, produced this year as the design legend turned 80, was awarded Best in Show in the contemporary category selected by the collector Al Eiber, Wolfsonian–FIU chief curator Silvia Barisione, Design Miami/ director of exhibitions Jillian Choi, and New York architect Lee Mindel. "It's amazing to see someone have such a long career and remain as relevant today as he was 40 years ago," said Mindel.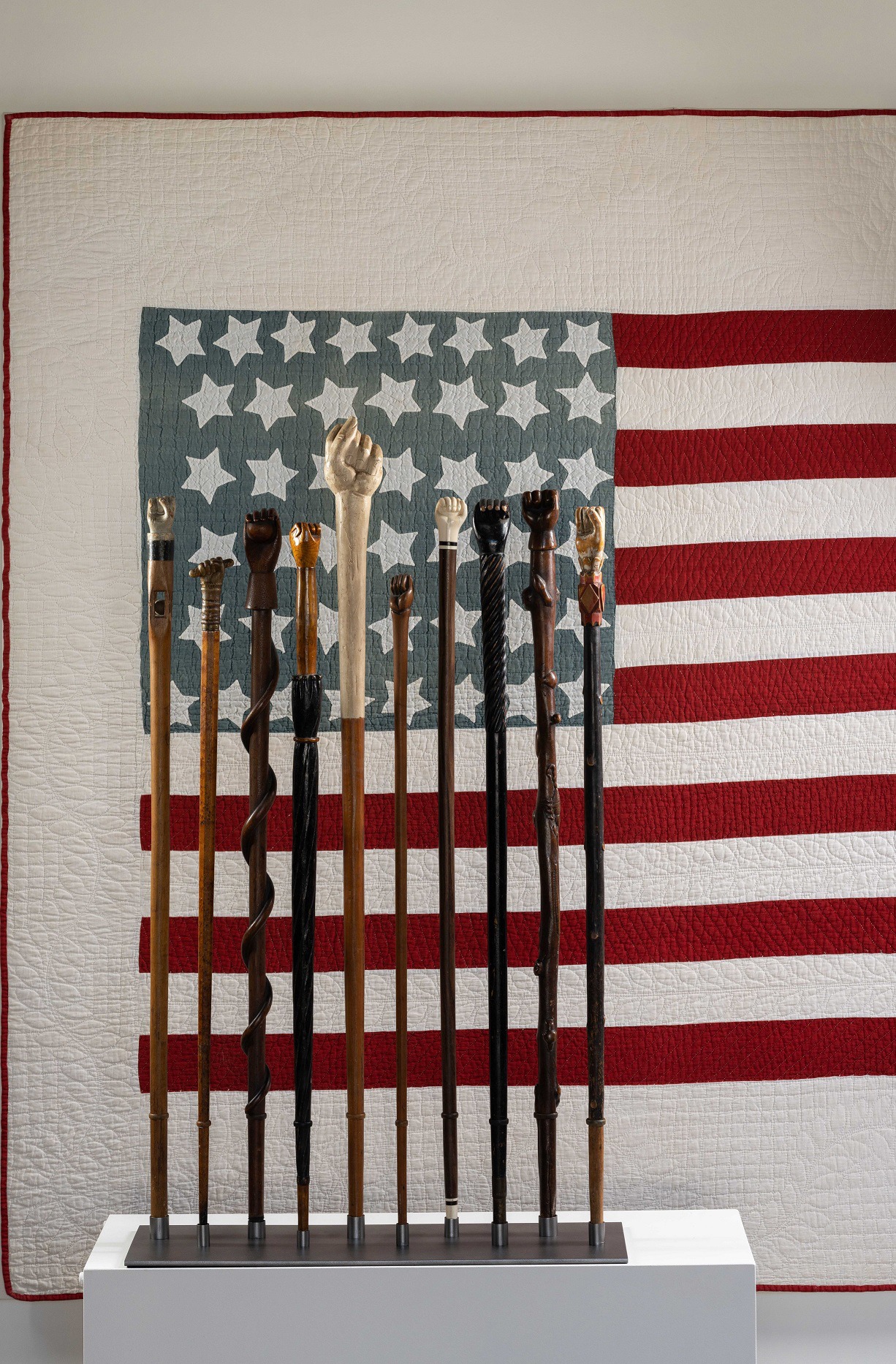 2. Power to the People Walking Sticks (Olde Hope)
This remarkable set of antique walking canes, produced between the late 19th and early 20th centuries, won Best in Show in the historical category. Crafted with different woods, each cane is crowned with a carved fist. "Looking at this usual collection of objects, you're reminded that some struggles have been around for a long time," said Mindel. "But hopefully things are getting better too."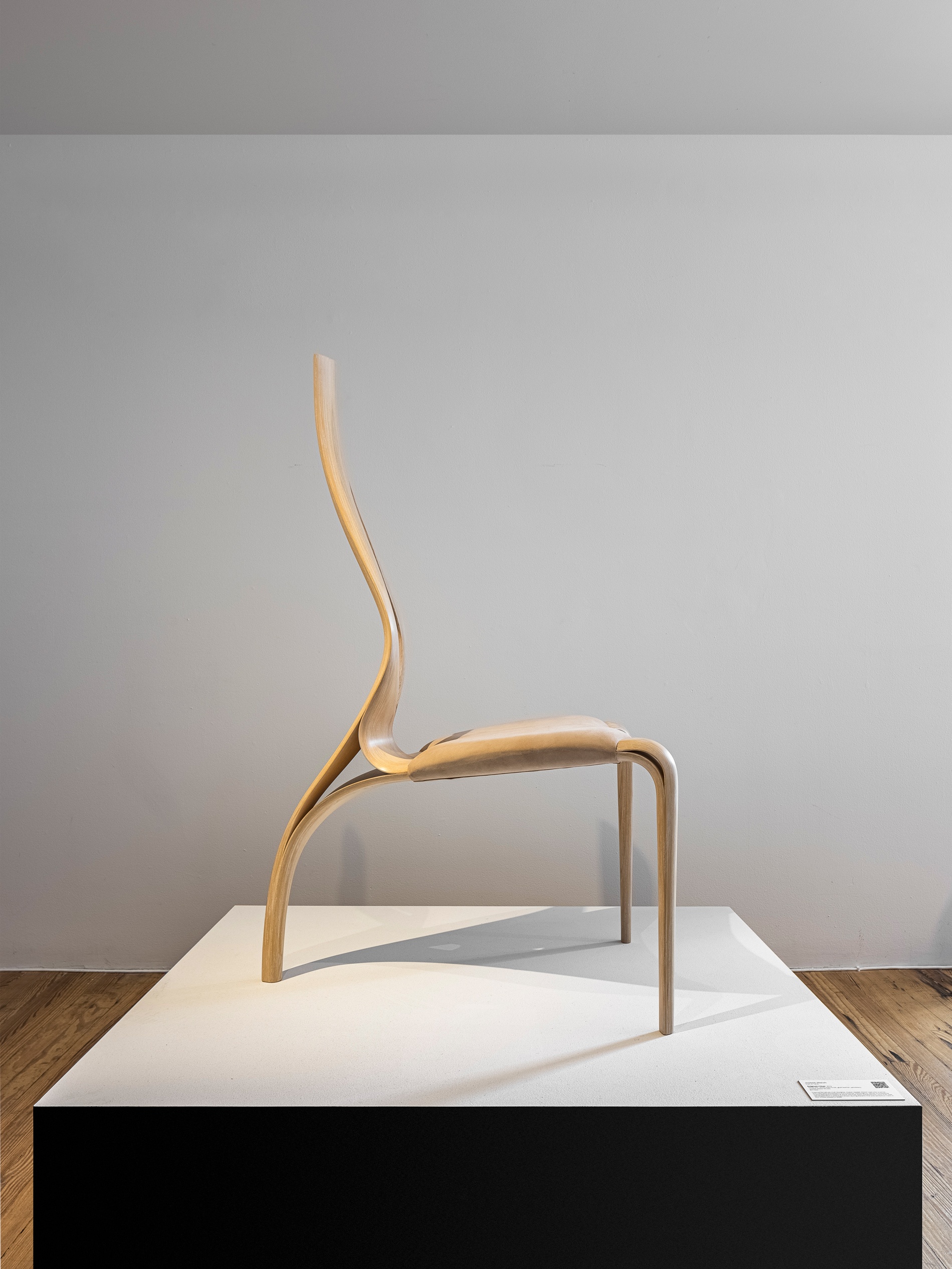 3. Joseph Walsh
The self-taught Irish designer known for his sensuous, organic woodwork presents his Enignum chair as an homage to the American textile designer Jack Lenor Larsen.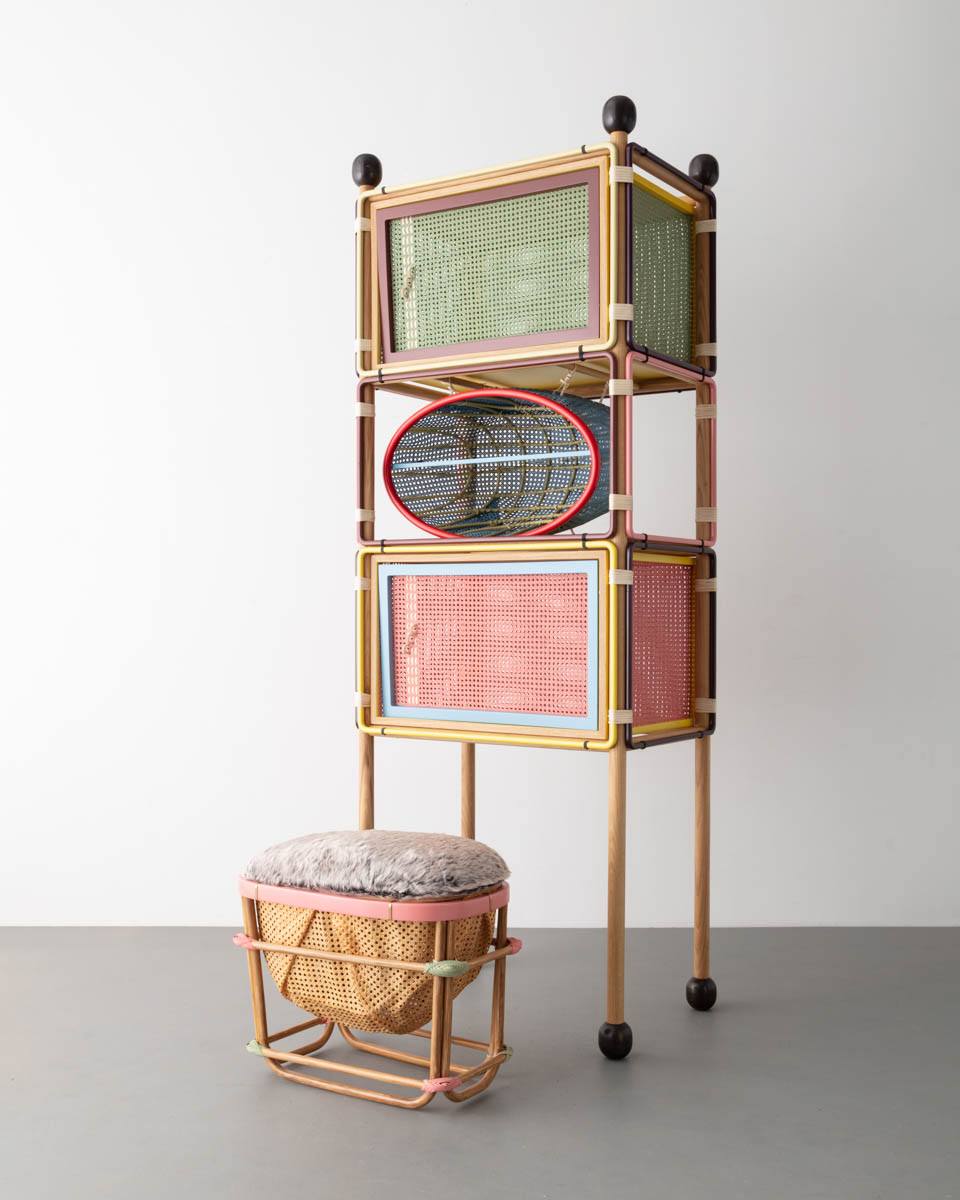 4. Khaled El Mays (House of Today presented by R & Company)
Contemporary Lebanese designer Khaled El Mays crafted this striking Palmea wall unit in wicker, wood, leather, and brass, with fur seat in Lebanon this year.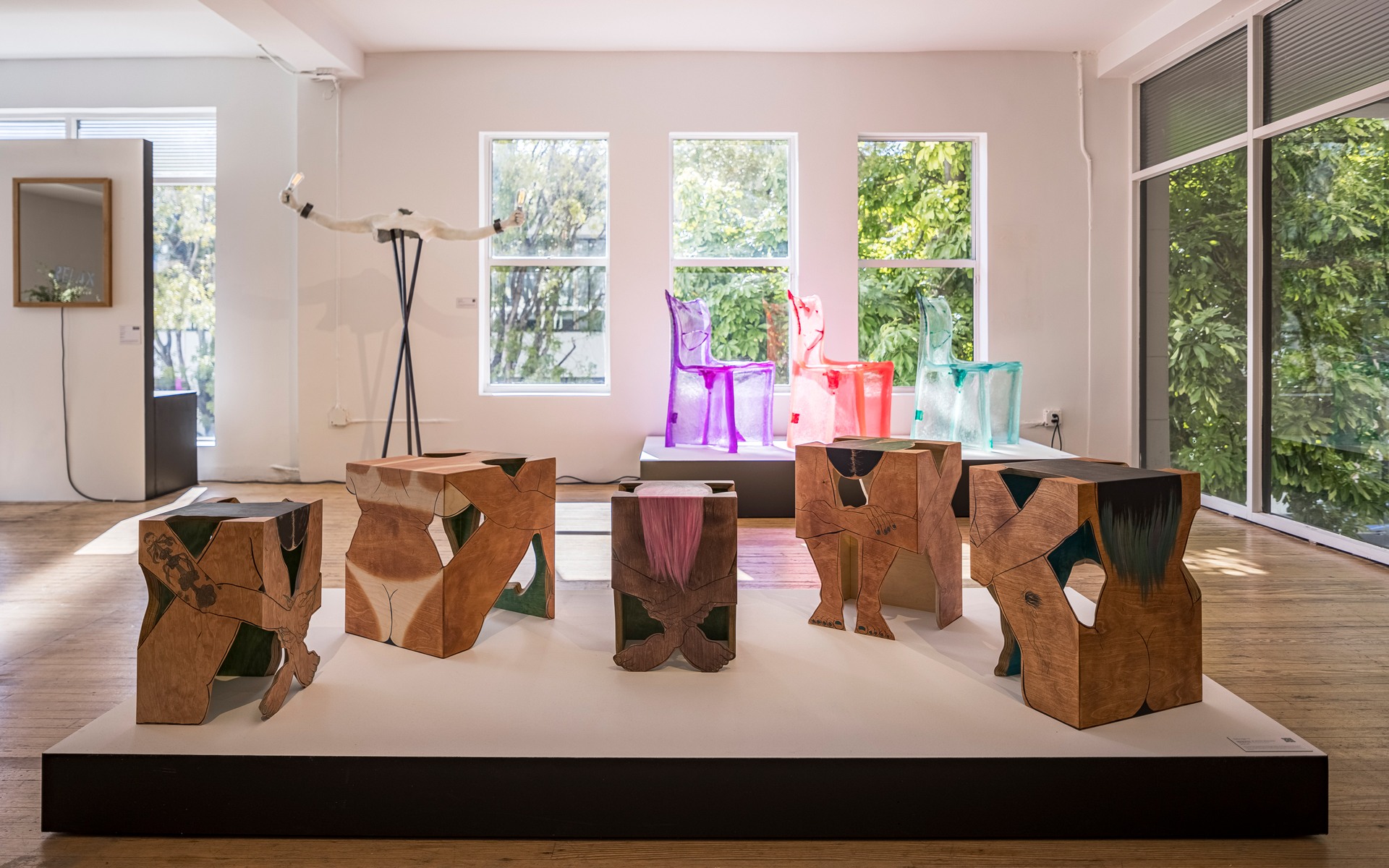 5. Selia Aparicio (Gallery Fumi)
London's Gallery Fumi sent a series of chairs by the Spanish artist Selia Aparicio, whose painting of women in Chinese ink shine light on the racial injustices in America.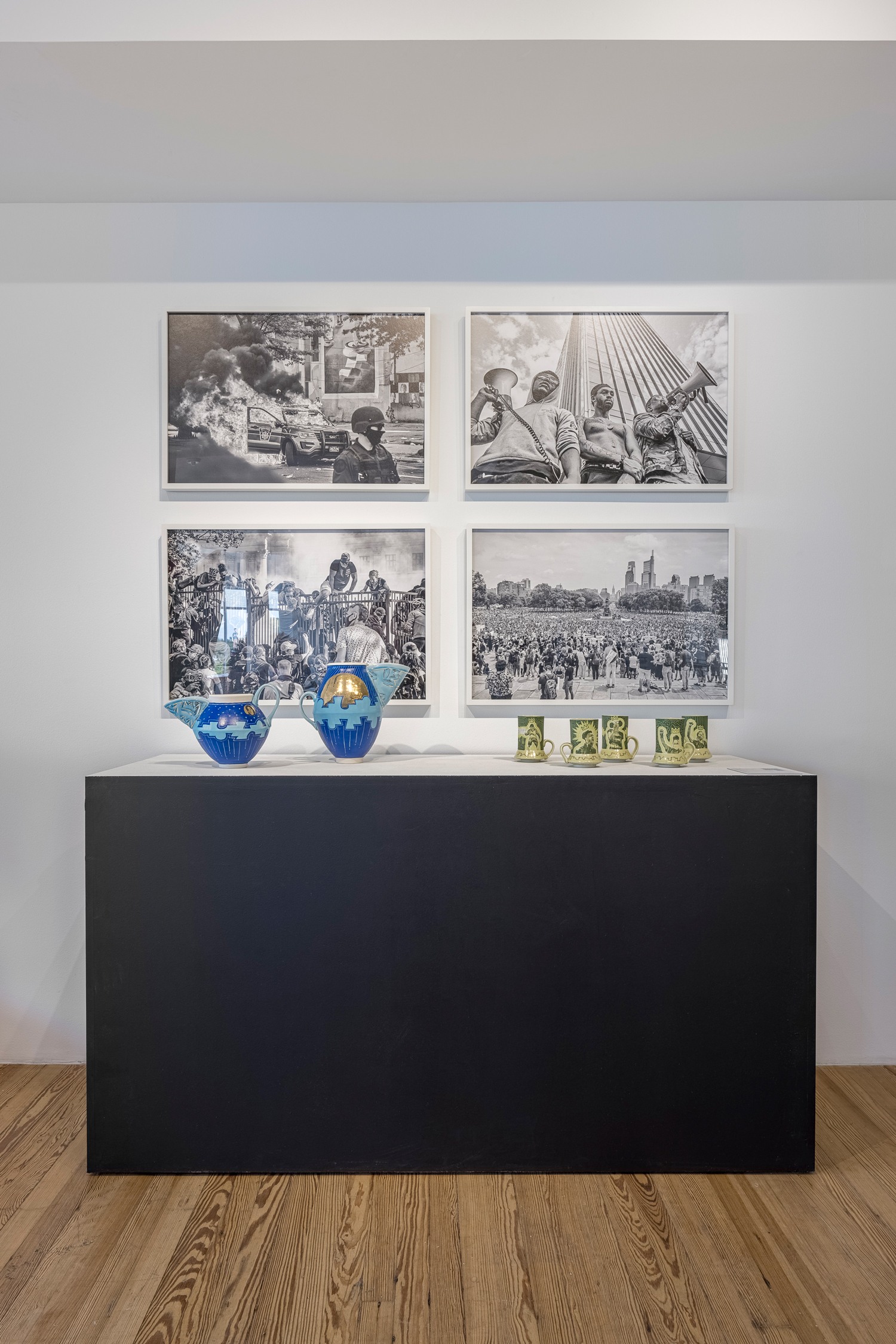 6. Isaac Scott
A ceramicist from Philadelphia, Scott has crafted a new body of vessels incorporating images that he took of the city's Black Lives Matter protests over this summer.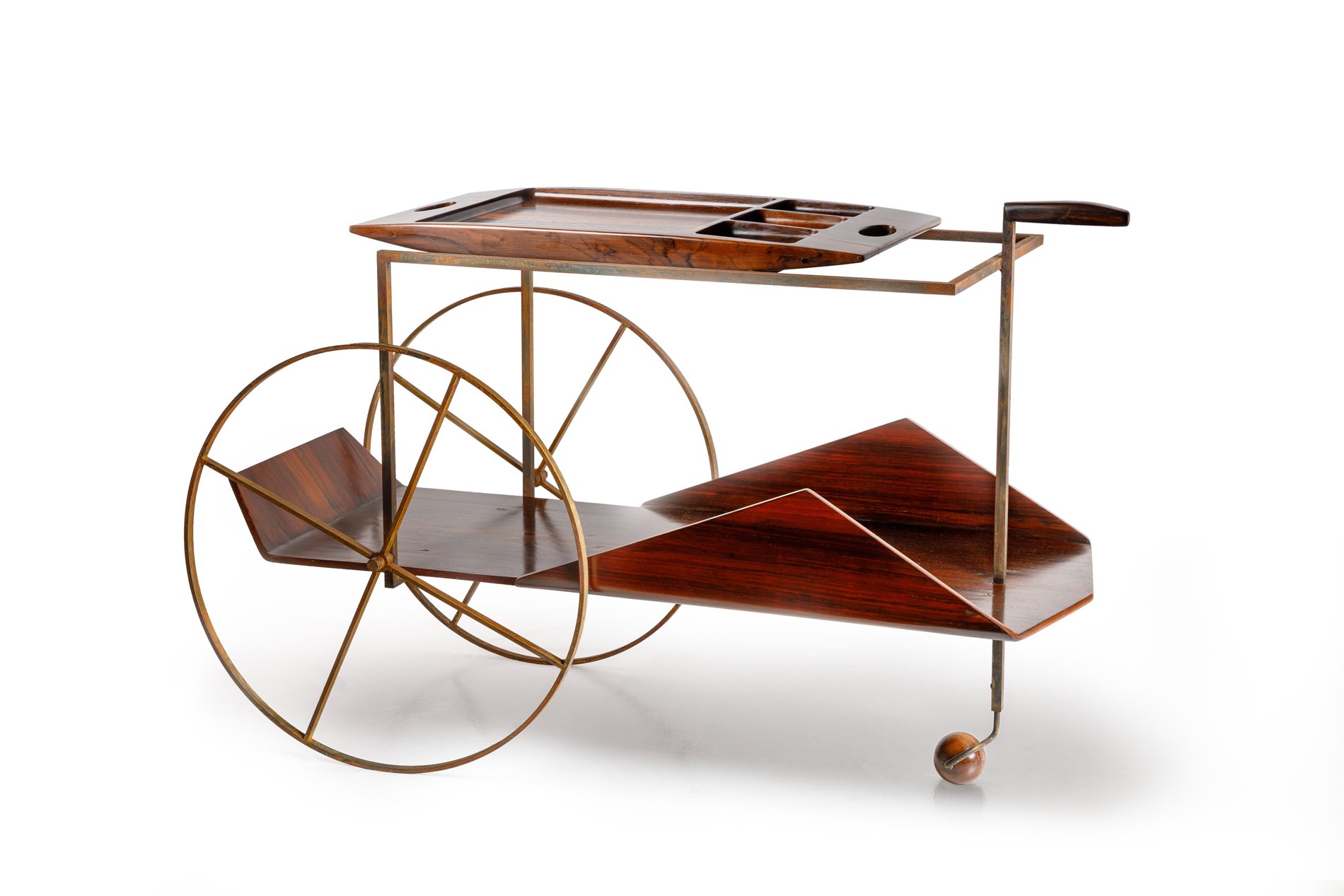 7. Jorge Zalszupin (Mercado Moderno)
In the aftermath of World War II, Polish-born Jorge Zalszupin moved to Brazil, where he found an opportunity to develop his extremely sensual, modern architecture. Rio de Janeiro' gallery Mercado Moderno is presenting this gorgeous tea cart, which features oversized brass wheels that counterbalance the graphic, triangular sides of the bottom shelf, which is made of precious imbuia wood.
Next Post