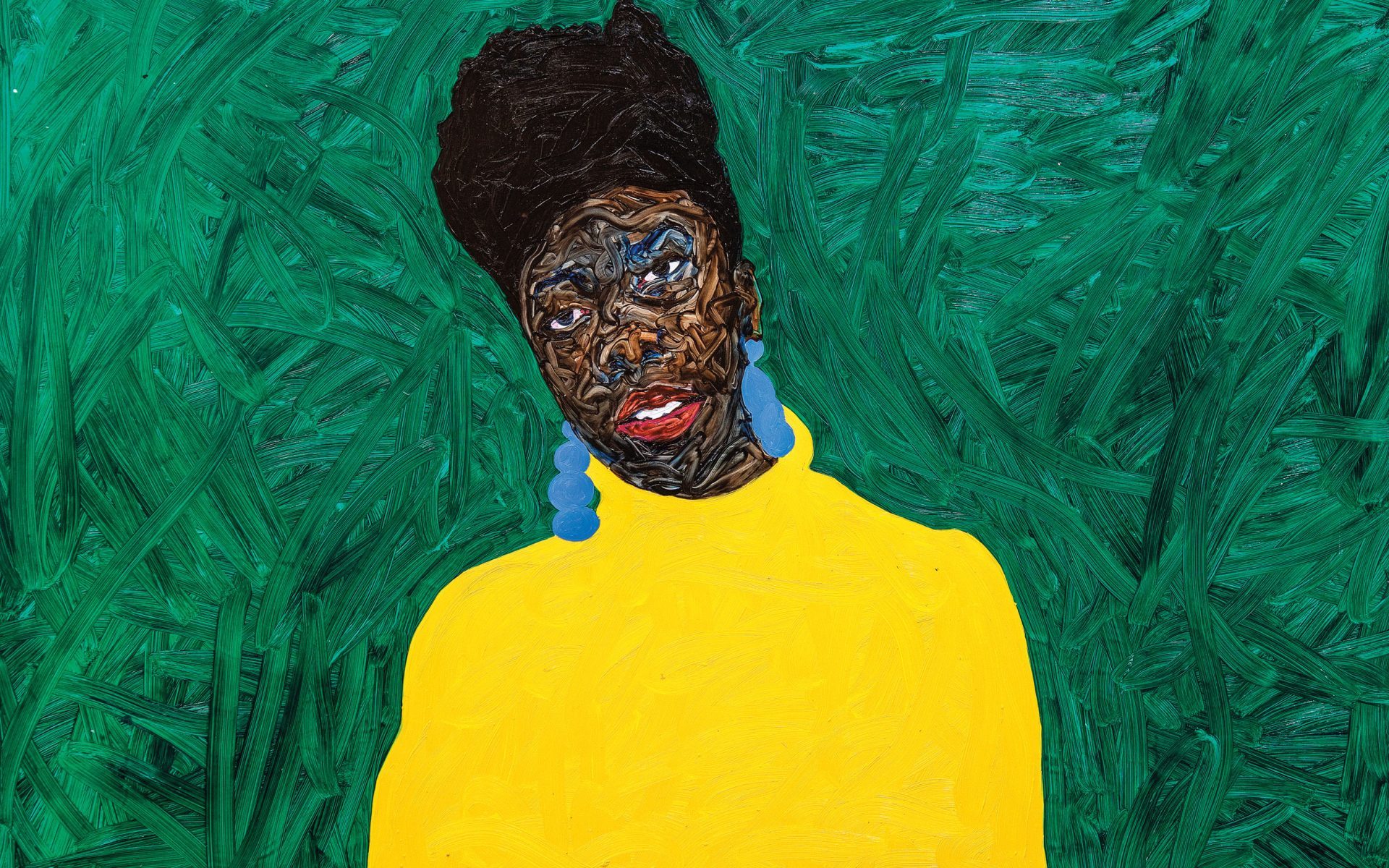 Amoako Boafo's Powerful Portraits Explore Black Identity
The Vienna-based artist has had buzzworthy moments at FIAC, Art Basel Miami, and the Rubell Museum
Amoako Boafo's enticing, colorful portraits pack a punch with their striking simplicity. But beneath the surface lies a deeper intention, as the Ghana-born, Austria-based artist attempts to find new ways to approach the complicated subjects of identity and race. "My role as an artist is to show alternate perspectives," says Boafo. "I want to speak for the people who are unable to speak for themselves."
Following sellout booths with Mariane Ibrahim at FIAC in Paris and Art Basel in Miami Beach, a solo show at Roberts Projects in Los Angeles, and a buzzed-about exhibition at the new Rubell Museum in Miami, where he was artist in residence, Boafo's star is on the rise. His first solo exhibition with Mariane Ibrahim is slated to take place at the Chicago gallery in June.
"I am all about people who create space for others," he says of his portraits, which are often isolated on single color or patterned backgrounds. The subjects, who are mostly friends and people doing interesting things in his Vienna community, stare intently out at the viewer with an assured sense of confidence and knowing.
But perhaps it's the way Boafo creates their faces and hands that is most extraordinary. Using his fingers, he makes swirling masses of paint that highlight every stroke. "I am trying to find ways to celebrate individuality, which is reflective in my technique," he says. "When I paint with my fingers, I have less control, which I believe is beneficial."
Recommended: How Artist Vaughn Spann Is Pushing Boundaries with His Poetic Works
While Boafo didn't have access to art as a child, art making was always a passion, and he recalls spending hours drawing with his friends. "After high school I went to an art college, which was rare for a Ghanaian, but I always wanted to be an artist," he says, citing Egon Schiele and Lucian Freud, as well as Kerry James Marshall and Lynette Yiadom-Boakye, as inspirations. "Creating is how I learned how to feel free and how I continue to feel free."
A version of this article first appeared in print in our 2020 Spring issue in the section On Our Radar. Subscribe to the magazine.
Next Post