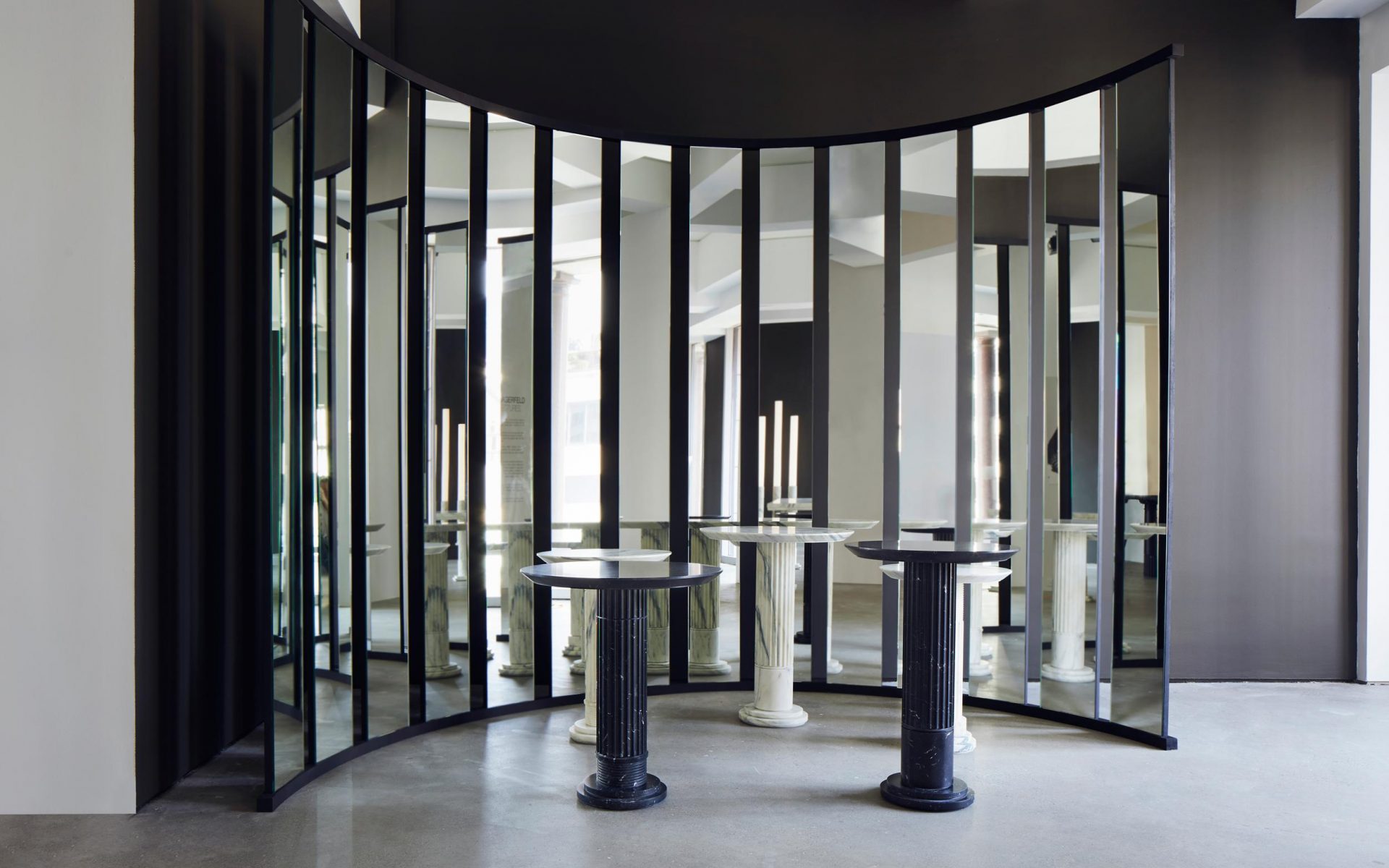 5 Must-See Design Exhibitions in New York City This Fall
From Karl Lagerfeld's marble pieces to Wendell Castle's sculptural works, these shows are not to be missed
1. Karl Lagerfeld: Architectures
Carpenter's Workshop Gallery
Through November 15
Late fashion legend Karl Lagerfeld's "Architectures" exhibition, which previously debuted in Paris at Carpenter's Workshop Gallery, is now on view at the gallery's New York outpost. Lagerfeld's passion for Grecian antiquities influenced this collection of eight functional marble sculptures, which include tables, lamps, gueridons, consoles, fountains, and mirrors. Each of the pieces were carved by Italian craftsmen from two types of marble: an Arabescato Fantastico rare white marble with dark grey veins and black Nero Marquina marble with milky-white veins.
2. Manhattan Studiolo by Ashley Hicks
R & Company
Through October 19
British designer Ashley Hicks's first solo show at R & Company, "Manhattan Studiolo," is an immersive contemporary vision influenced by sumptuous Italian Renaissance interiors. Hicks incorporates objects like Broken Nose console tables, Gemstone mirrors, sculptural totems, Hercules commode, and a rug inspired by a 17th-century Venetian terrazzo floor to create a wondrous amalgamation of past and present.
3. Wendell Castle: A New Vocabulary
Friedman Benda
Through October 12
Over Wendell Castle's six-decade career, the design maestro pushed the boundaries of what furniture could be by creating innovative pieces that blurred the lines between sculpture and design. "Wendell Castle: A New Vocabulary" at Friedman Benda displays both early and rare works alongside pieces from the last decade of the designer's career.
Recommended: 5 Major Art Exhibitions Not to Miss This Fall
4. Peter Speliopoulos: 'ARCHAEOS'
Les Ateliers Courbet
Through November 5
Peter Speliopoulos, former creative director of Donna Karan and Cerruti, is a multidisciplinary artist with a namesake line of home accessories from ceramics to linens. His first solo New York presentation of ceramics "ARCHAEOS" at Les Ateliers Courbet delves into his experimentations with clay to create textural and layered surfaces.
5. Martin Pearce
Roman and Williams Guild
Through October 3
English ceramic artist Martin Pearce debuts his first U.S. exhibition at Roman and Williams Guild New York. Presenting 30 new handmade clay pieces, Pearce finds influence in the Sussex landscape, where he lives and works as well as molecular and abstract forms.
Next Post