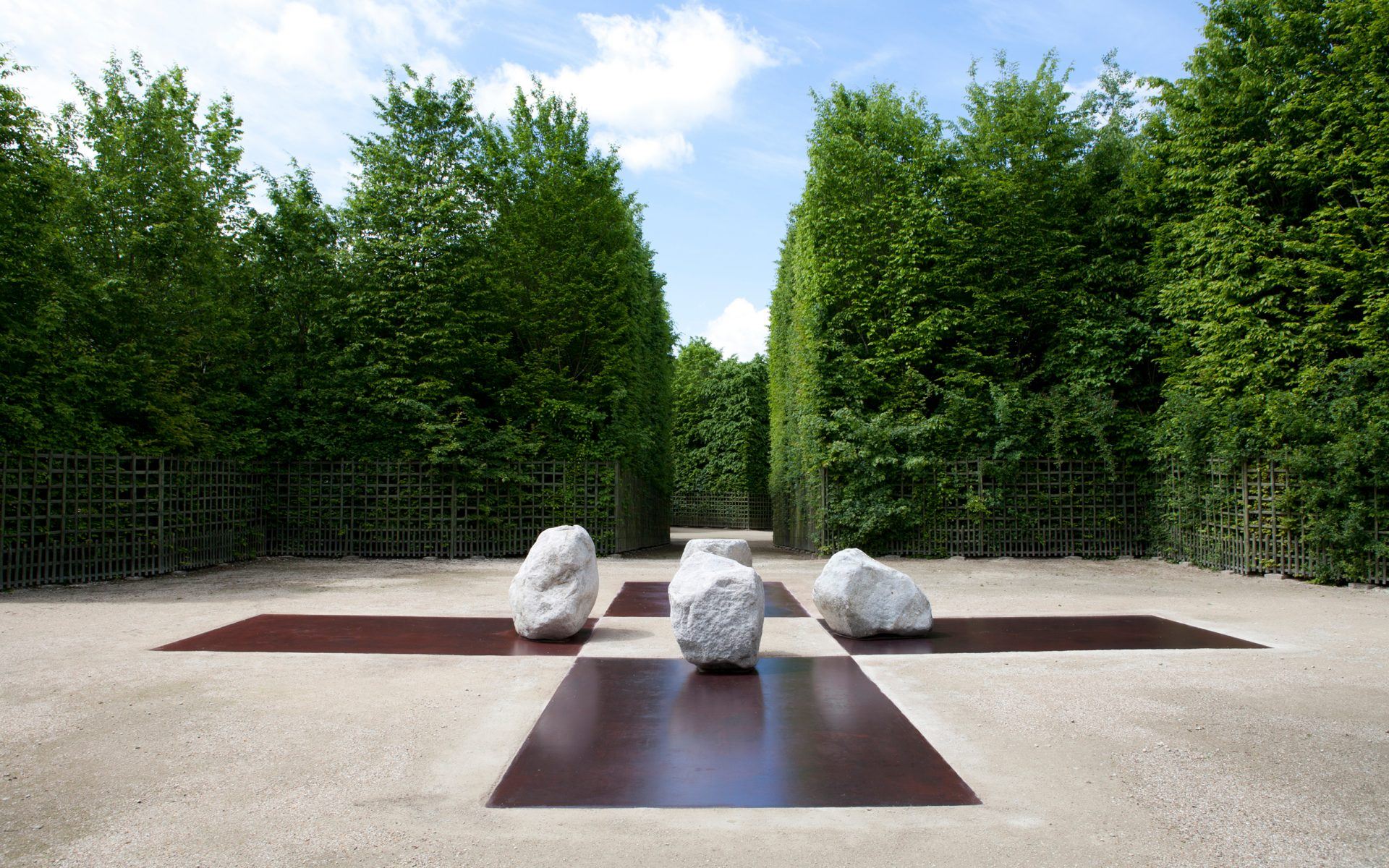 5 Major Art Exhibitions Not to Miss This Fall
From Rashid Johnson at the Aspen Art Museum to Pierre Cardin in Brooklyn, make sure to check out these dazzling shows
Through November 3
Rashid Johnson: The Hikers
A Chicago native, Rashid Johnson broke onto the international art scene as a photographer, but today he is lauded for his more conceptual work expressed in painting, sculpture, installation, performance, and video. After being honored with the prestigious Aspen Award for Art last year, Johnson is presenting a major work with live performance elements marking his first-ever choreographed project.
Through January 5, 2020
Pierre Cardin: Future Fashion
The excitement of space travel was a major inspiration for the legendary French couturier Pierre Cardin, whose bold, futuristic looks defined the 1960s, '70s, and '80s. Timed with the 50th anniversary of the Apollo 11 moon landing, this retrospective spans seven decades of his work and features over 170 objects, including haute couture, ready-to-wear, and accessories as well as his lesser-known foray into furniture and industrial design.
September 24–January 12, 2020
Vija Celmins: To Fix the Image in Memory
Throughout her more than 50-year career, the Latvian-American artist Vija Celmins has been celebrated for her exquisitely detailed and poetic depictions of natural environments and phenomena such as oceans, spiderwebs, and the night sky. This retrospective, which debuted in San Fransisco last year, showcases some 120 works, from her earliest paintings made in the 1960s in Los Angeles to her most recent creations in New York.
4. Hirshhorn Museum and Sculpture Garden, Washington, D.C.
September 27—September 2020
Lee Ufan: Open Dimension
A founder of Japan's Mono-ha, or "School of Things," movement, the octogenarian Korean artist Lee Ufan's work emphasizes the relationship between site, materials, and the viewer. This yearlong exhibition features ten new monumental steel-and-rock sculptures from the artist's "Relatum" series, which will be presented on the 4.3-acre outdoor plaza. Don't miss the accompanying display of Lee's minimalist paintings on the museum's third floor.
5. Fondation Louis Vuitton, Paris
October 2—February 24, 2020
Charlotte Perriand
At a time when women's options in the design field were mostly limited to textiles, crafts, and ceramics, the brilliant modernist pioneer Charlotte Perriand was famously rejected by Le Corbusier before later being offered a place in his studio. Her coveted furniture and designs will be installed across all four floors of the museum's Frank Gehry building in meticulously reconstructed spaces alongside the artworks by the likes of Pablo Picasso and Fernand Léger that influenced her. 
A version of this article first appeared in print in our 2019 Fall issue under the headline "What's On View." Subscribe to the magazine.
Next Post