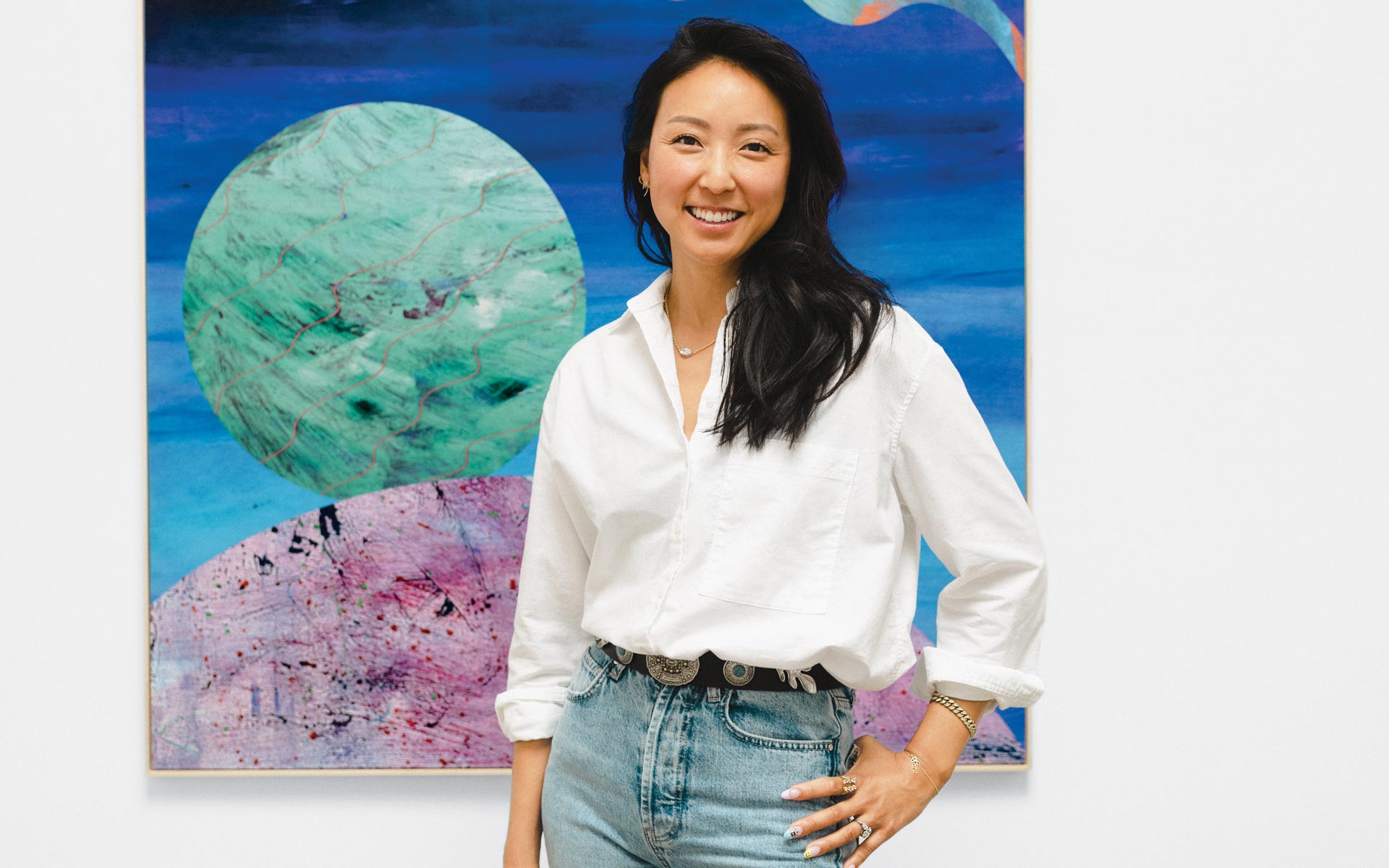 Meet 5 Trailblazing Women Changing the Art World
This group of art-world powerhouses is revolutionizing the industry—from rethinking the gallery mold to breaking the auction model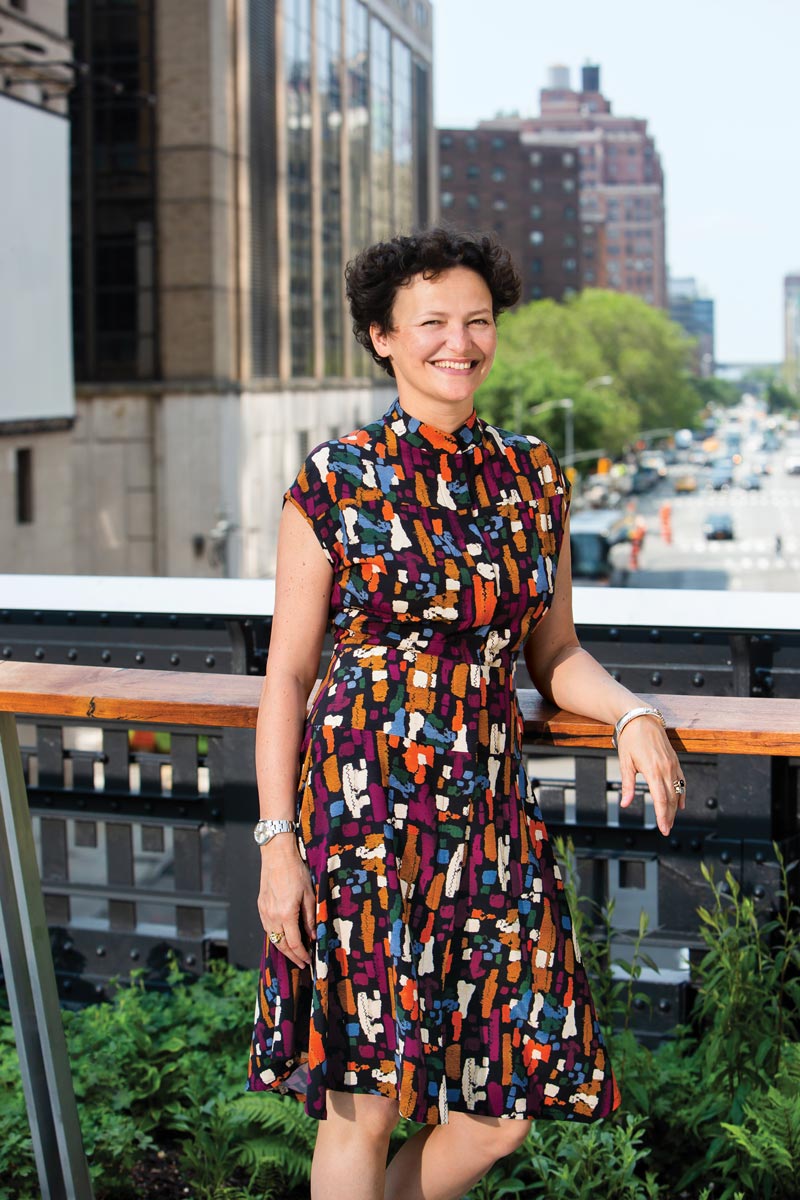 Cecilia Alemani
Artistic Director, 2022 Venice Biennale
Serving as director of the Venice Biennale, the long-running international art exhibition, is arguably the most prestigious curatorial gig in the world. That role is currently filled by Cecilia Alemani, the esteemed Milan-born, New York–based curator who is overseeing the upcoming 59th edition, which is slated to open on April 23, 2022. Titled "The Milk of Dreams," after a children's book by Surrealist Leonora Carrington, the exhibition, Alemani says, "takes Carrington and her magical worlds as inspiration—where life is constantly reenvisioned through the prism of the imagination and where everyone can change, be transformed, become someone or something else." Alemani is also the director and chief curator of High Line Art, the public art program of the wildly popular elevated railway turned park on the West Side of Manhattan.
"I like to think of a curator as a storyteller, someone who can look at artworks as the characters of a magical story"

Cecilia Alemani
On staying creative during the pandemic: "I talked to at least one artist every single day," says Alemani.
Her career highlight: A definite high point was the Italian Pavilion she curated for the 2017 Venice Biennale. "I worked with artists Roberto Cuoghi, Adelita Husni-Bey, and Giorgio Andreotta Calò in commissioning and producing their most ambitious works to date," she says.
Being a curator: "I like to think of a curator as a storyteller, someone who can look at artworks as the characters of a magical story that can interact with each other in surprising and unexpected ways," she says. "It is about finding a good balance between listening to artists and also to your instinct."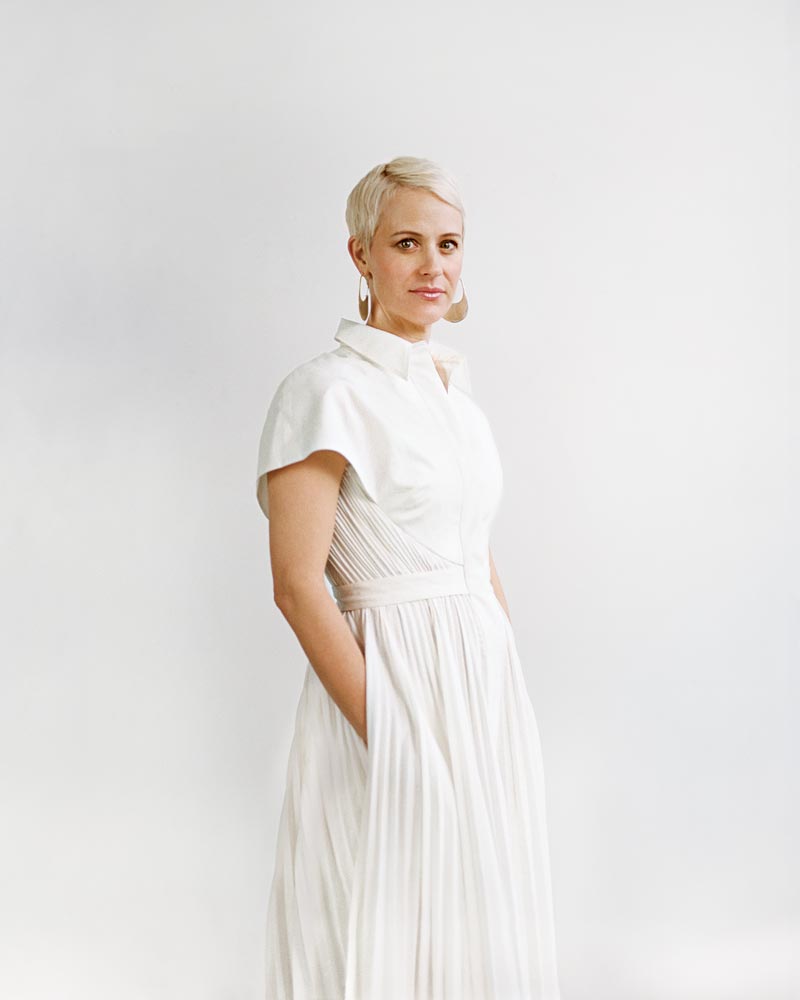 Nicole Berry
Executive Director, the Armory Show
Every year thousands of collectors, art-world professionals, and the culturally curious flock to the Armory Show in New York in search of what is new and next. Overseeing the massive endeavor is Nicole Berry, who has been the executive director of the fair since 2017. This year, the Armory Show will gather more than 150 exhibitors in its new home, the Javits Center, in a new calendar slot, from September 9 to 12. "Holding an in-person art fair is going to be very exciting as New York City is coming back," says Berry. "It's always rewarding to see it all come together, but this year in particular it is like a phoenix rising from the ashes." Berry is launching an array of concurrent events and activities around the city, as well as introducing a special fair section focused on solo presentations.
"Holding an in-person art fair is going to be very exciting as New York City is coming back"

Nicole Berry
Formative moment: Having worked as an elementary school teacher for a decade before shifting to the arts, Berry recalls interning at Sotheby's in London: "I was probably the oldest intern they'd ever had! I was asked to bring a Gerhard Richter painting to the viewing room, and I'd never been that close to such an amazing piece. As I had it in my hands, it reinforced that my career switch was the right one and I never looked back."
Fair play: With art fairs being canceled all over the world and many others shifting to virtual platforms, Berry stresses the vital role that in-person shows play. "Nothing can replace the physical experience," she says. "We are social creatures, and the social aspect is so important. You can run into a friend and ask, 'Have you seen anything interesting?' You just can't capture those happenstance moments digitally."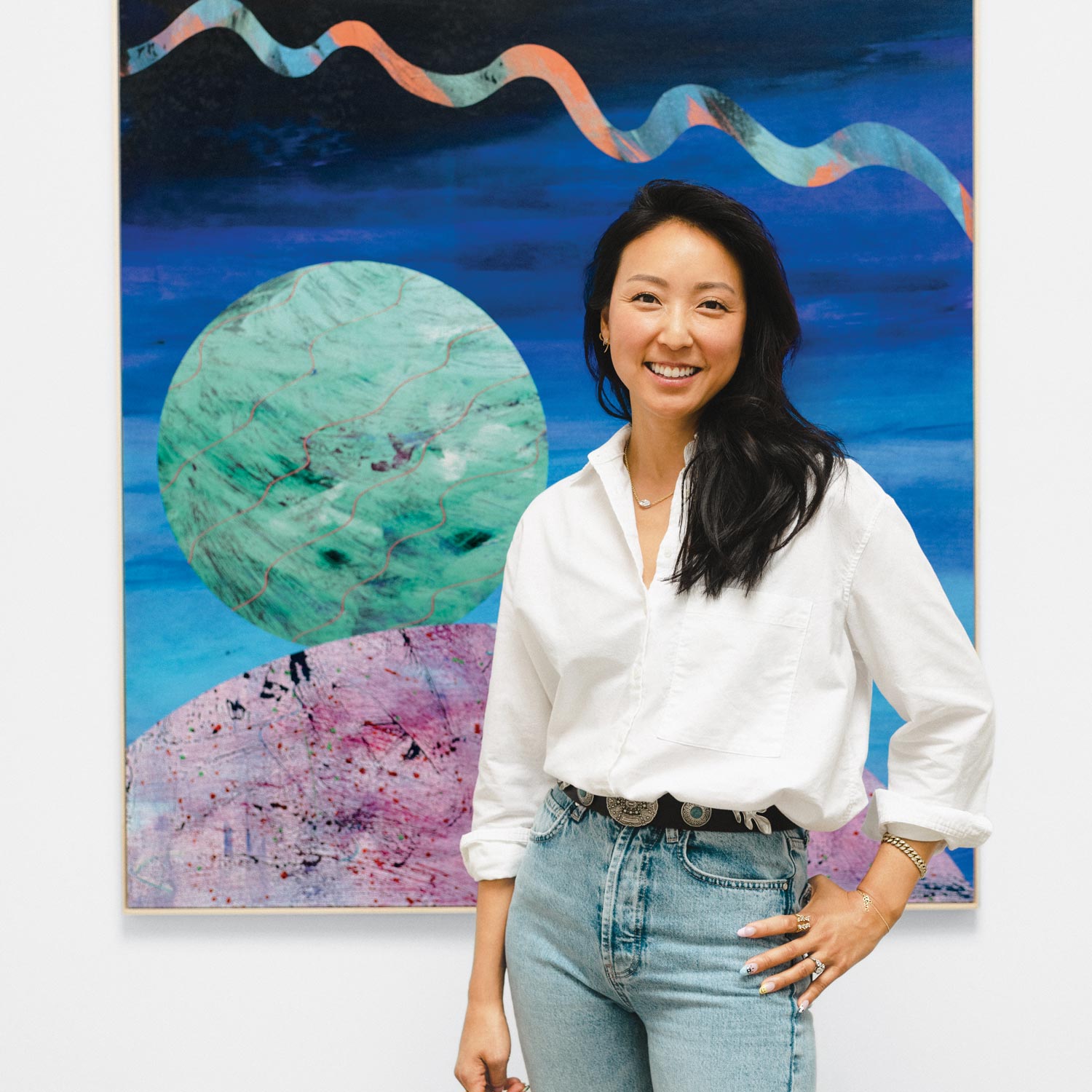 Esther Kim Varet
Founder, Various Small Fires
Home to a distinctive roster of in-demand emerging artists, Various Small Fires is the brainchild of Esther Kim Varet, who founded the Los Angeles gallery with her husband in 2012. Located in a former film production office—masterfully renovated by the firm Johnston Marklee—the gallery takes its name from Ed Ruscha's famous book. Representing just 20 artists, Various Small Fires has an outsize impact that's reflected in the long collector waiting lists for works by Diedrick Brackens, Calida Rawles, and Jessie Homer French. Kim Varet is also a vocal proponent of shaking up the traditional gallery system. "The old model just doesn't work—where the bigger galleries keep on getting bigger, the mid-tier galleries keep on shrinking, and then the young, emerging galleries never make it past five years," she says. "What I'm trying to fight against is becoming an incubator of emerging talent that feeds the big machine."
"What I'm trying to fight against is becoming an incubator of emerging talent that feeds the big machine"

Esther Kim Varet
Her role as a gallerist: "Once the market gets involved, it can be very hectic for artists," she notes. "Our job is to shield them from all that—to do whatever possible to let an artist have peace so they can do what they love, which is making art."
Up next: Kim Varet recently opened an offshoot in Seoul, South Korea, where she is planning a collaboration with German dealer Johann König. And in September, she is launching an experimental project space in L.A. called And Milk, which will present new and historical, secondary-market works. "There are still so many things I want to express and show," she says.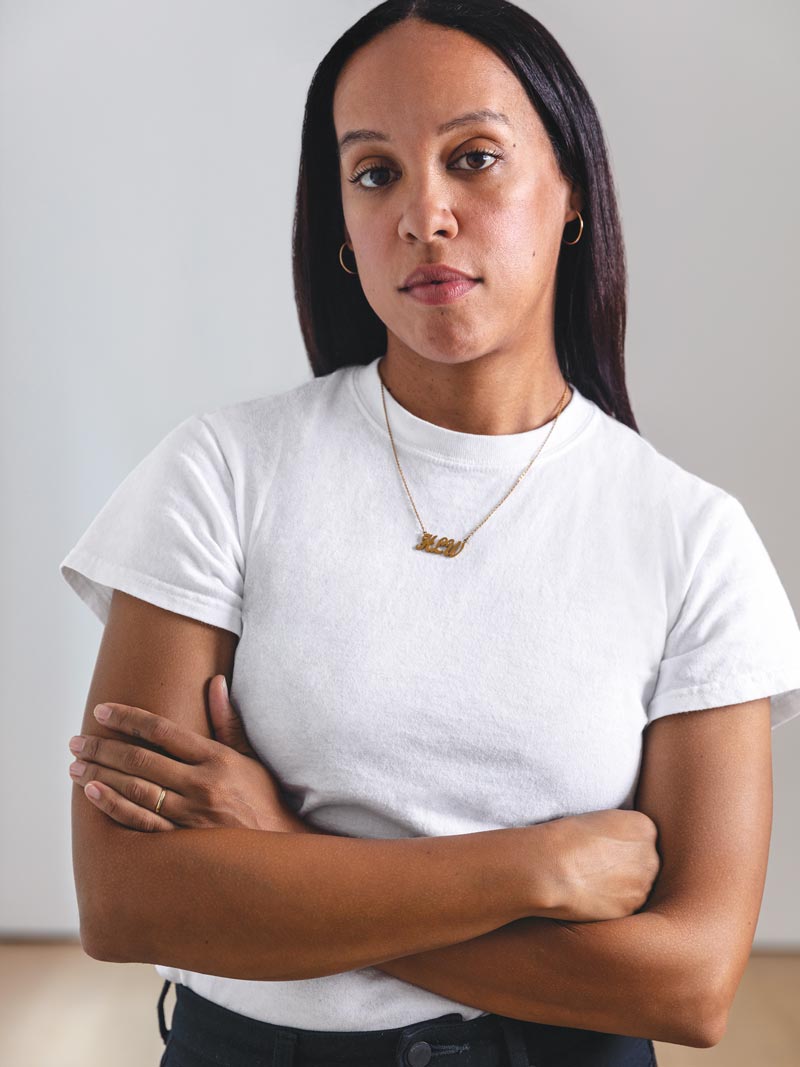 Ebony L. Haynes
Director, 52 Walker
Ebony L. Haynes has long had a different vision for what an art gallery could be. Rejecting the fast-paced nature of commercial shows, which tend to open and close in a matter of weeks, Haynes wants to slow down the experience. "I had been thinking about a new gallery model with an extended presentation timeline for a few years," the New York dealer says. Haynes made a name for herself as the director of Martos Gallery and its sister outpost, Shoot the Lobster, two small but highly respected art spaces that focus on emerging artists. When David Zwirner approached her to join
his mega-gallery as a director early last year, she presented an ambitious plan for an offshoot that would sit at the intersection of a commercial dealership and a kunsthalle-type exhibition space. Dubbed 52 Walker, after its Tribeca address, the Selldorf Architects–designed gallery opens in October with a show by Kandis Williams that explores themes of race, especially the exoticization of Black female bodies, and how language, myth, and semiotics can alter perception.
"I want our exhibitions to feel like an extended studio visit"

Ebony L. Haynes
A new art experience: "It is a space for a considered interaction with art, a way to slow down and really engage with the works," Haynes says. "I want our exhibitions to feel like an extended studio visit." Artists in the program won't necessarily be part of the David Zwirner roster, removing the expectation of exclusivity and giving them a new level of freedom.
Supporting diversity: "Creating access for people of color through mentorship has been a priority for me throughout my career," she says. "We will have a paid internship program for Black students with the aim of creating access to professional opportunities in the art world."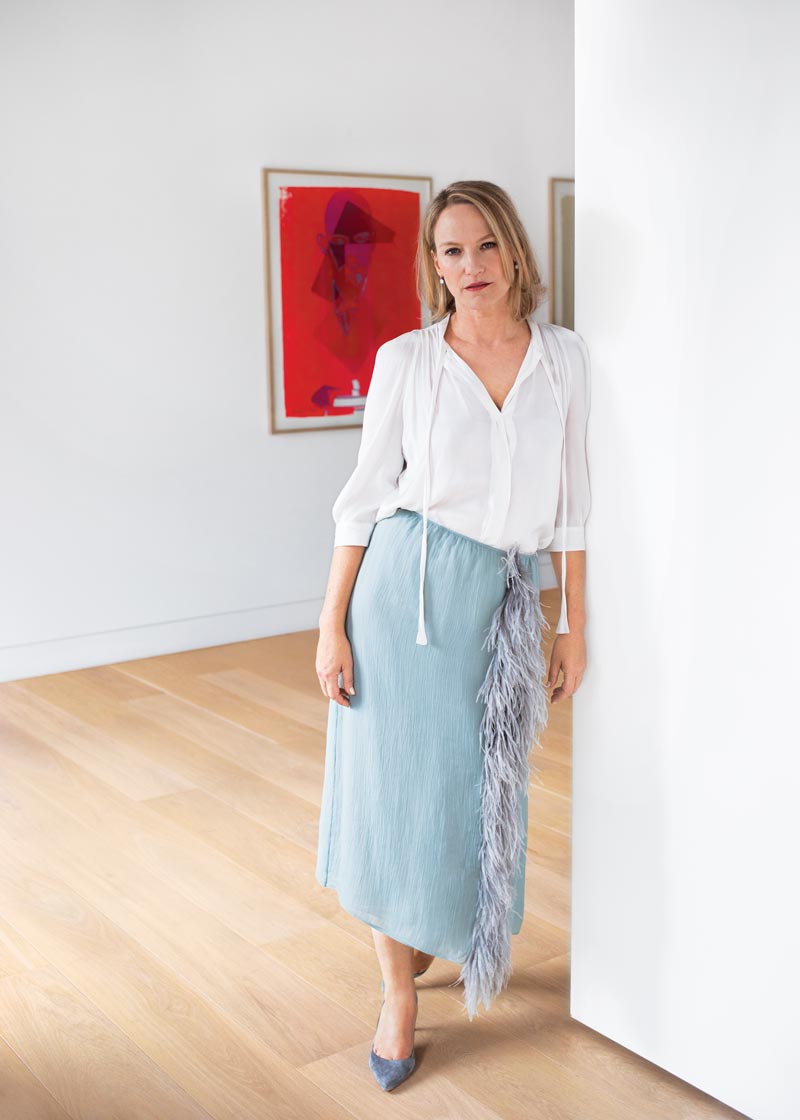 Cheyenne Westphal
Global Chairperson, Phillips
It's no coincidence that Cheyenne Westphal's arrival at Phillips in March 2017 came just as the auction house underwent an exciting transformation with palpable fresh energy. Since then, Phillips has made headlines with impressive, record-setting sales of younger, emerging talent and strong results across the categories of jewelry, photography, and watches. The auction house has also expanded its market share in the key arena of 20th-century art. "My main responsibility is client facing and focused on selling high-value works of art and objects," says the German-born Westphal, who spent 25 years at Sotheby's before leaving her role as worldwide head of contemporary art to join Phillips.
"Our global audience is buying an increasingly diverse group of younger artists"

Cheyenne Westphal
Memorable moment: In December last year, Westphal represented the buyer of David Hockney's 1980 landscape Nichols Canyon, which fetched $41 million at the 20th-century and contemporary art sale. The event also set five new auction records—for Kehinde Wiley, Mickalene Thomas, and Amy Sherald, as well as rising stars Jadé Fadojutimi and Vaughn Spann. "Our global audience is buying an increasingly diverse group of younger artists with a real shift toward figuration," notes Westphal. "It has been one of the most radical taste-changing moments I have experienced in the last ten years."
Best advice: "In this business, sometimes you really must be quick! If you snooze, you lose the opportunity," she says. "But at the same time, you must play the long game, building relationships and continuing to nurture these relationships over the years. Our business is really about trust."
Next Post