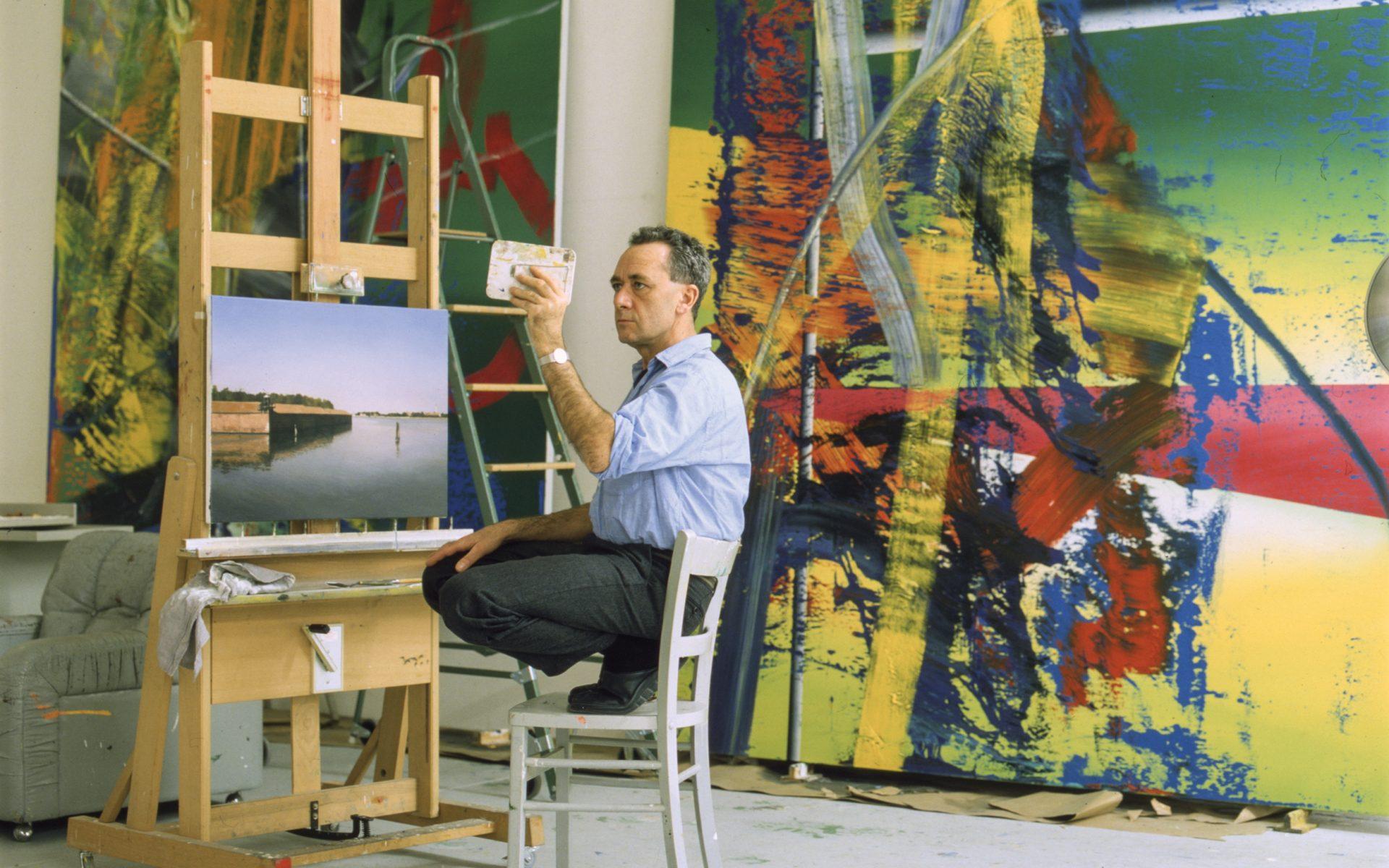 4 Definitive Works from Gerhard Richter's Influential Career
On the occasion of two exciting new exhibitions, Galerie spotlights several of his key works
Widely considered one of the greatest living painters, Gerhard Richter has shifted between photorealism and Abstract Expressionism for the past six decades.
"Richter continues to be one of the most captivating artists," says Millicent Wilner of Gagosian in New York, which recently staged an exhibition of his prints. "At the heart of his practice is an ongoing attraction to the nature of images and the possibilities of what can be made by the camera and the paintbrush."
On the occasion of two exciting new exhibitions—both the show at Gagosian and "Gerhard Richter: Painting After All" which will be on view at The Met Breuer March 4 through July 5, 2020—we spotlight four key works:
Alpen (Stimmung), 1969
No subject has fascinated Gerhard Richter as much as the landscape. In this early painting inspired by German Romanticism, he heavily utilizes impasto, a layering technique, to create an abstract image when viewed up close.
Recommended: 5 Major Works from Sterling Ruby's Exceptional Career
Kerze, 1982
The flickering, out-of-focus candle characterizes the artist's painterly practice. The image represents a sense of hope as well as sorrow and stands as silent protest against the Nazi regime, whose legacy Richter fled in 1961, when he defected from East Germany. A work from this series was featured on Sonic Youth's 1988 Daydream Nation album cover.
Betty, 1991
A print of Richter's famous painting of the same name, which itself was based on a photograph of his daughter. The artist juxtaposes the softness of her hair with the hyperrealism of her jacket for a final effect that blurs the lines between painting, photography, and printmaking.
Abstract Painting, 2016
In the 1980s, the artist established his now-signature style by dragging a giant squeegee across the surface of the canvas. This piece will be on view in a spring 2020 show at the Met Breuer; a similar work sold at auction in 2015 for a record-breaking $46 million.
A version of this article first appeared in print in our 2019 Winter issue under the headline "Milestone: Gerhard Richter." Subscribe to the magazine.
Next Post