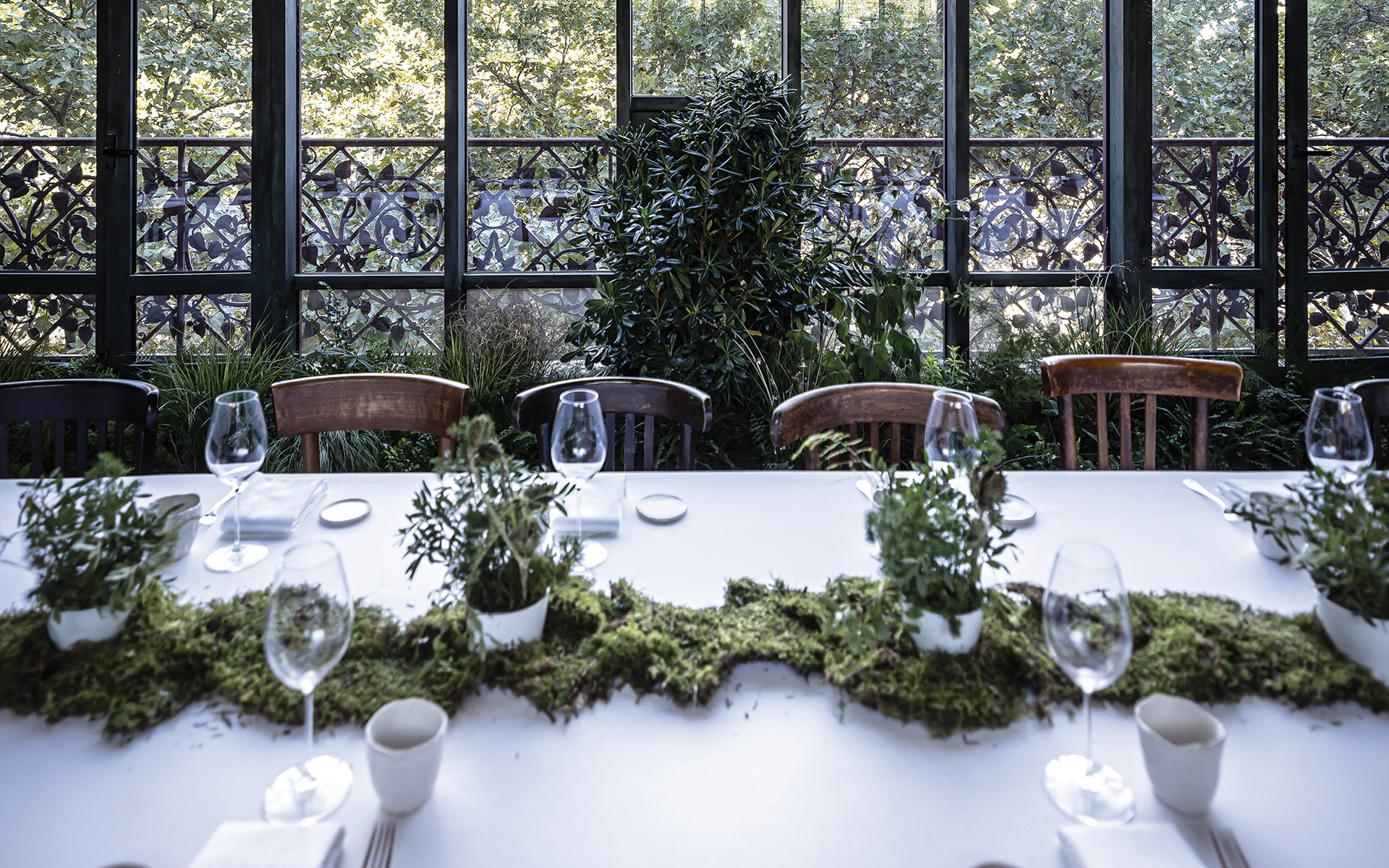 We Are Ona Pairs Chefs and Designers for Unforgettable Feasts Around the World
The group's latest dining experience in New York, timed to art fairs TEFAF and Frieze, brings together chef Mory Sacko and artist Harry Nuriev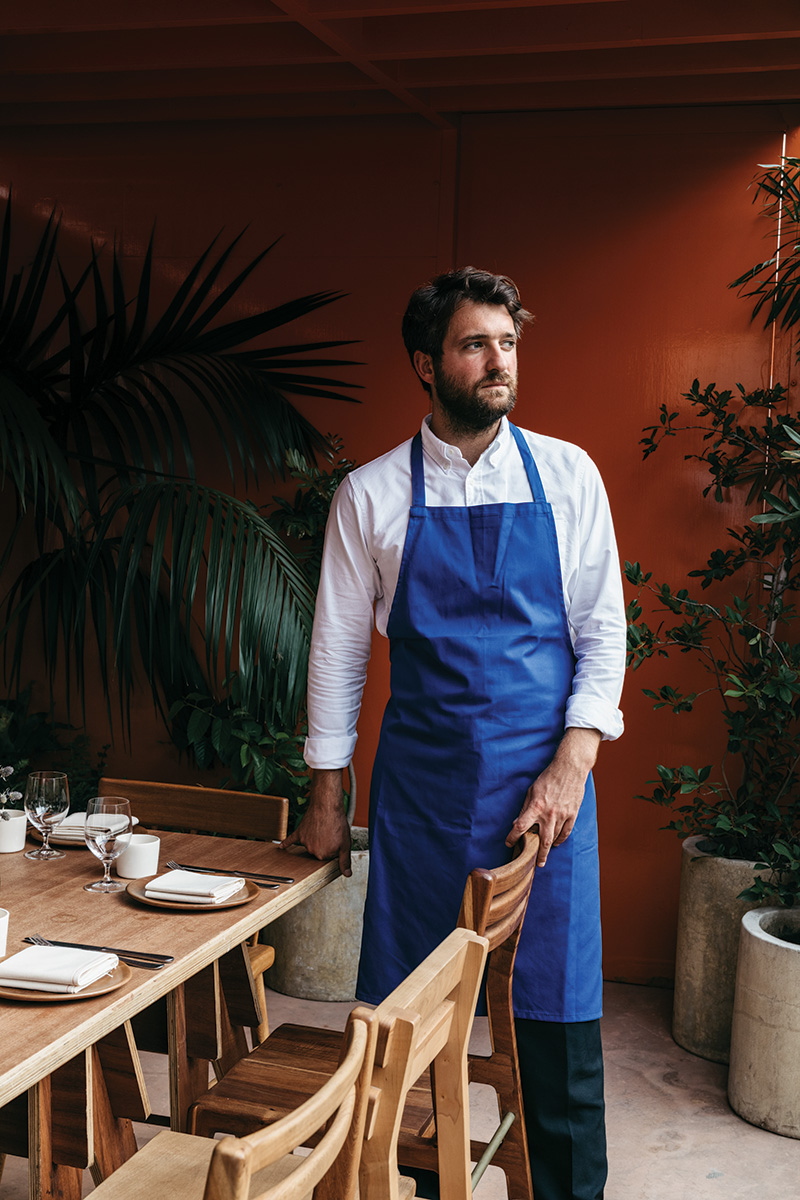 Impossible reservations at out-of-the-way Michelin-starred and 50 Best meccas are a foodie trend that's starting to feel stale. The whole setup of these gastronomic temples has become such a trial that the recent release The Menu, starring Ralph Fiennes, turns a comically sadistic lens on the entire system. Shedding new light on the multicourse tasting menu concept, We Are Ona reimagines what that experience could be by pairing chefs and designers in captivating locations around the globe for limited engagements.
In 2019, Luca Pronzato, who worked for ten years on the fine-dining scene, including a position at Noma, founded We Are Ona with the vision of producing unexpected moments where food is just the beginning. "For our first pop-up, in Portugal, we not only hired chefs, we designed the place, and we collaborated with ceramists, florists, carpenters, for an experience around all this incredible craft," recalls Pronzato.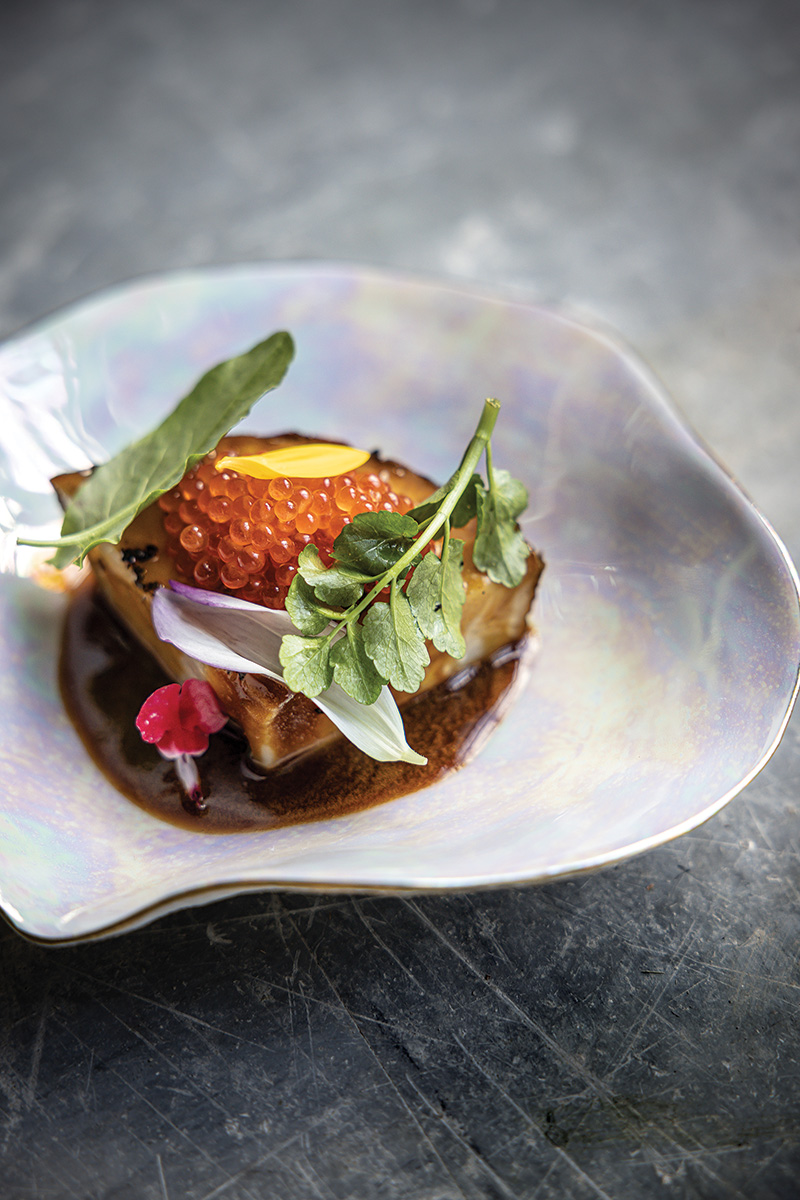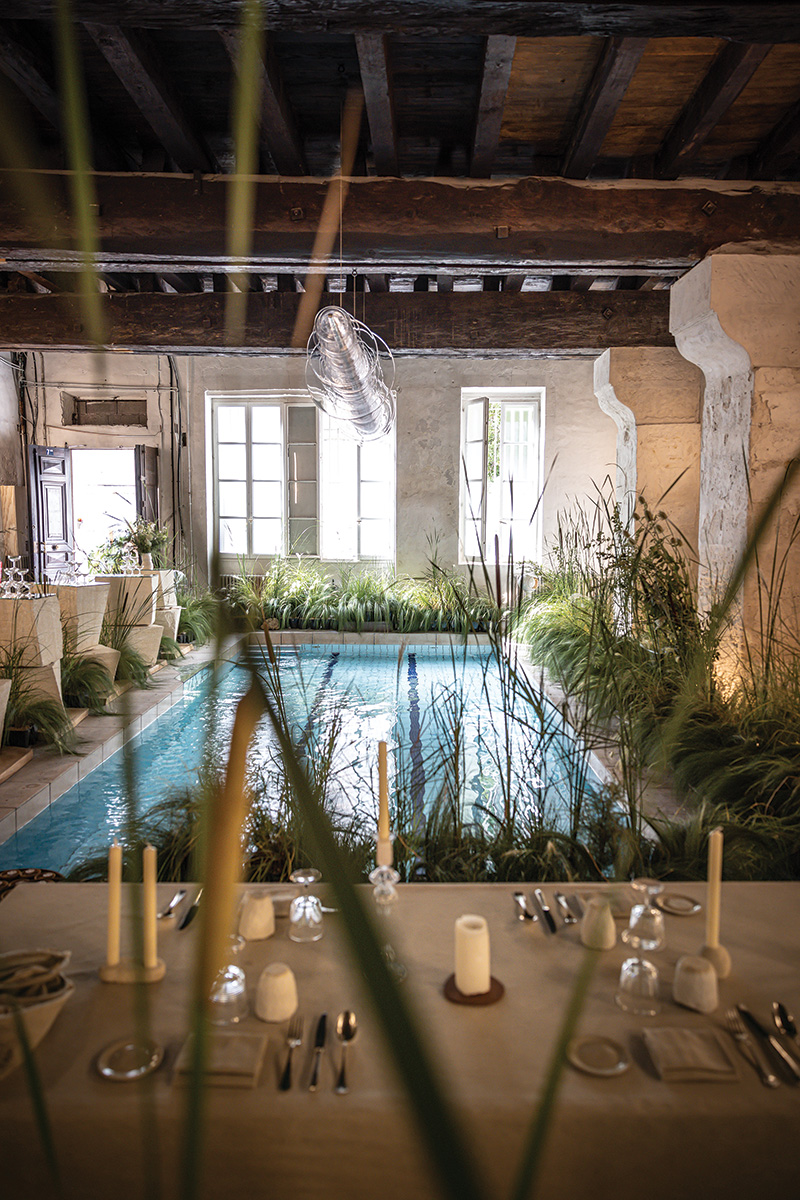 "Each dinner's ephemeral nature creates a lasting memory that will never happen again"

Luca Pronzato
That spirit permeates a series of about ten weeklong pop-ups each year, generally timed to cultural events, including Art Basel in Switzerland this June, the Venice Film Festival in late August and early September, and then London and Paris during Frieze and Paris+, respectively, in October. "During those weeks, the cities are burning creatively with so much going on," says Pronzato, whose firm also orchestrates one-of-a-kind dinners for brands such as Chanel and Hermès. "The people there are really open-minded and curious."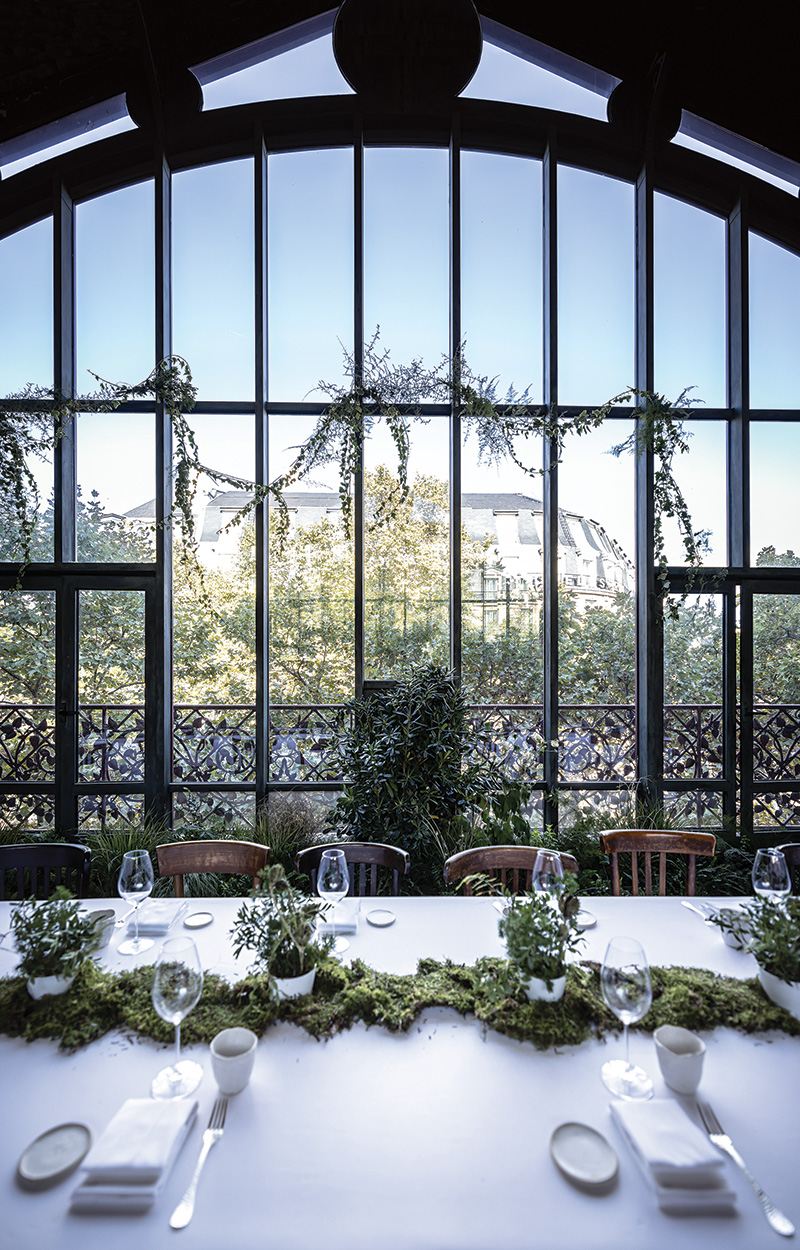 Each destination provides a new opportunity to assemble different creative teams to spark fresh dialogue. This past February, during Frieze Los Angeles, Pronzato hosted the event with furniture designer Willo Perron and brought in buzzy French chef Thomas Coupeau. In the courtyard of Perron-Roettinger's studio, a long table was set with color-splashed ceramics by Peter Shire in a manner that felt quintessentially L.A. The classical French dishes even got a West Coast makeover with a menu that included gougères with scamorza and jalapeño, a geranium halibut vol-au-vent, and crêpes suzette soaked with mezcal and blood orange. "The communal table brings people together," says Pronzato. "When a creative menu is in front of you, the conversation flows as soon as the first dish is served."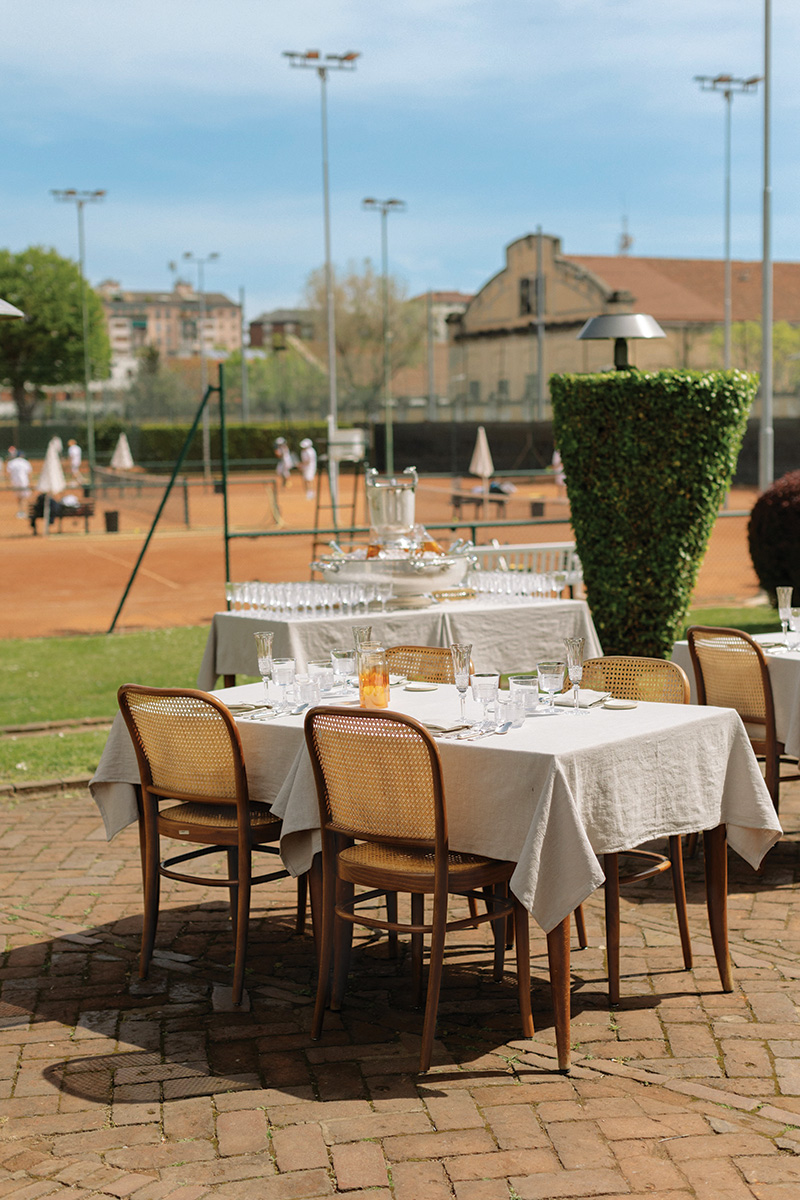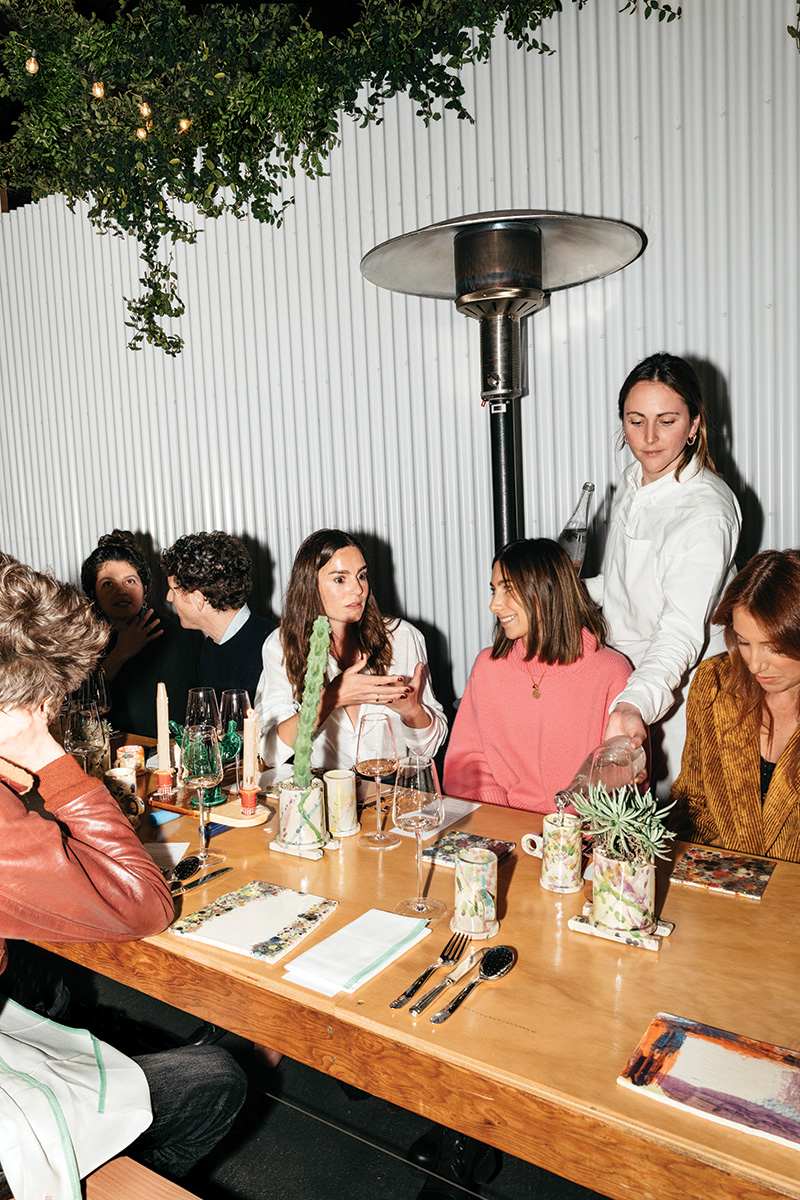 For the We Are Ona founder, it's all about location, which then informs the collaboration. Those unique locales have included photography pioneer Nadar's former studio during Paris+ last fall and the Tennis Club Milano Alberto Bonacossa during this spring's Salone del Mobile design fair in Milan, which was conceived alongside furniture design superstar Cristina Celestino with a menu by French chef Marine Hervouet.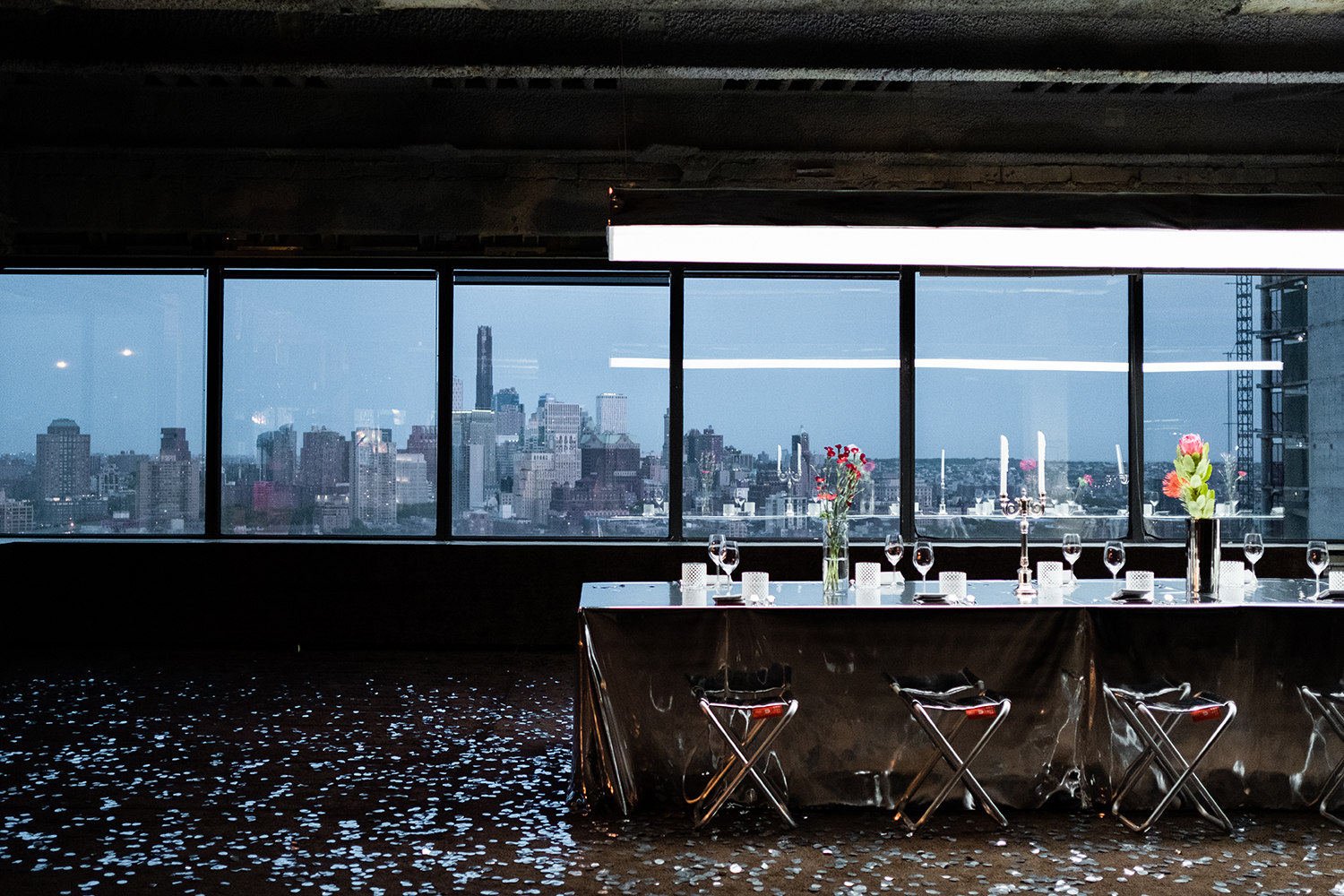 Whatever the space, the atmosphere is completely transportive and somewhat otherworldly, thanks to the dynamic curation of florals, place settings, and lighting. "Each dinner's ephemeral nature creates a lasting memory that will never happen again," Pronzato reflects. "In a world that is becoming so digital, we respect and honor these human moments. These are creative experiences that you can actually live in real life."
A version of this article first appeared in print in our 2023 Summer Issue under the headline "Movable Feast." Subscribe to the magazine.
Next Post