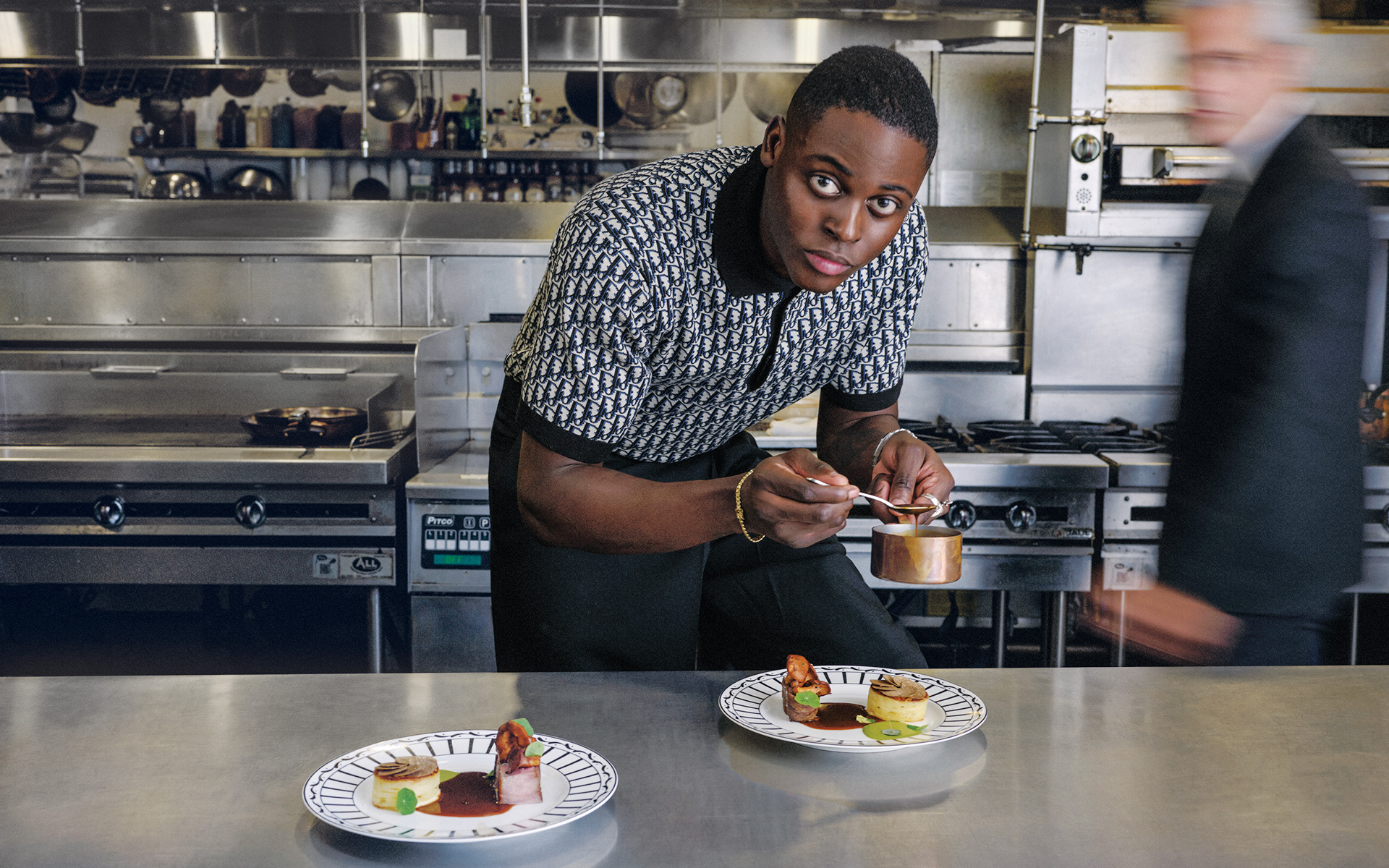 Creative Mind: Rōze Traore
The acclaimed chef is quickly becoming a staple at affairs that bring together fashion, food, and art in dynamic ways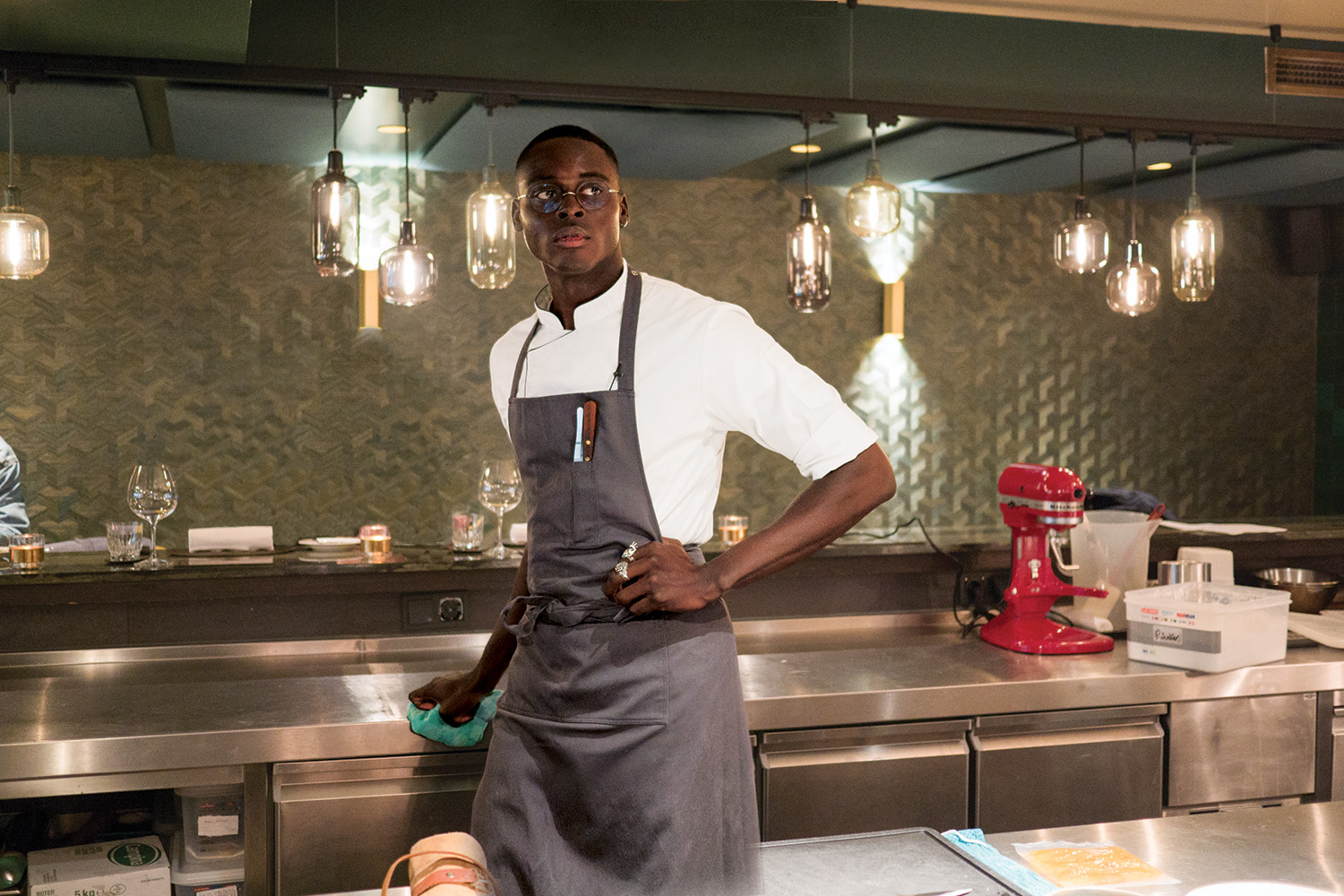 From the Guggenheim International Gala with Dior to a De Beers dinner in honor of Lupita Nyong'o, chef Rōze Traore is quickly becoming a staple at affairs that bring together fashion, food, and art in dynamic ways. Relying on the classic techniques that he learned while training at Le Cordon Bleu and working in the kitchen at Eleven Madison Park, he brings a part of himself to every meal, infusing dishes with "French flair" and "memories of the Ivory Coast," where his family has roots. Those flavors may come across with unexpected spices and smokiness but are still executed with a very modern French approach.
When it comes to his personal philosophy, it's simple: "Food is art." It's an ethos he takes to heart as he assembles his own personal art collection, while looking to artists for inspiration for patterns and colors in his plating.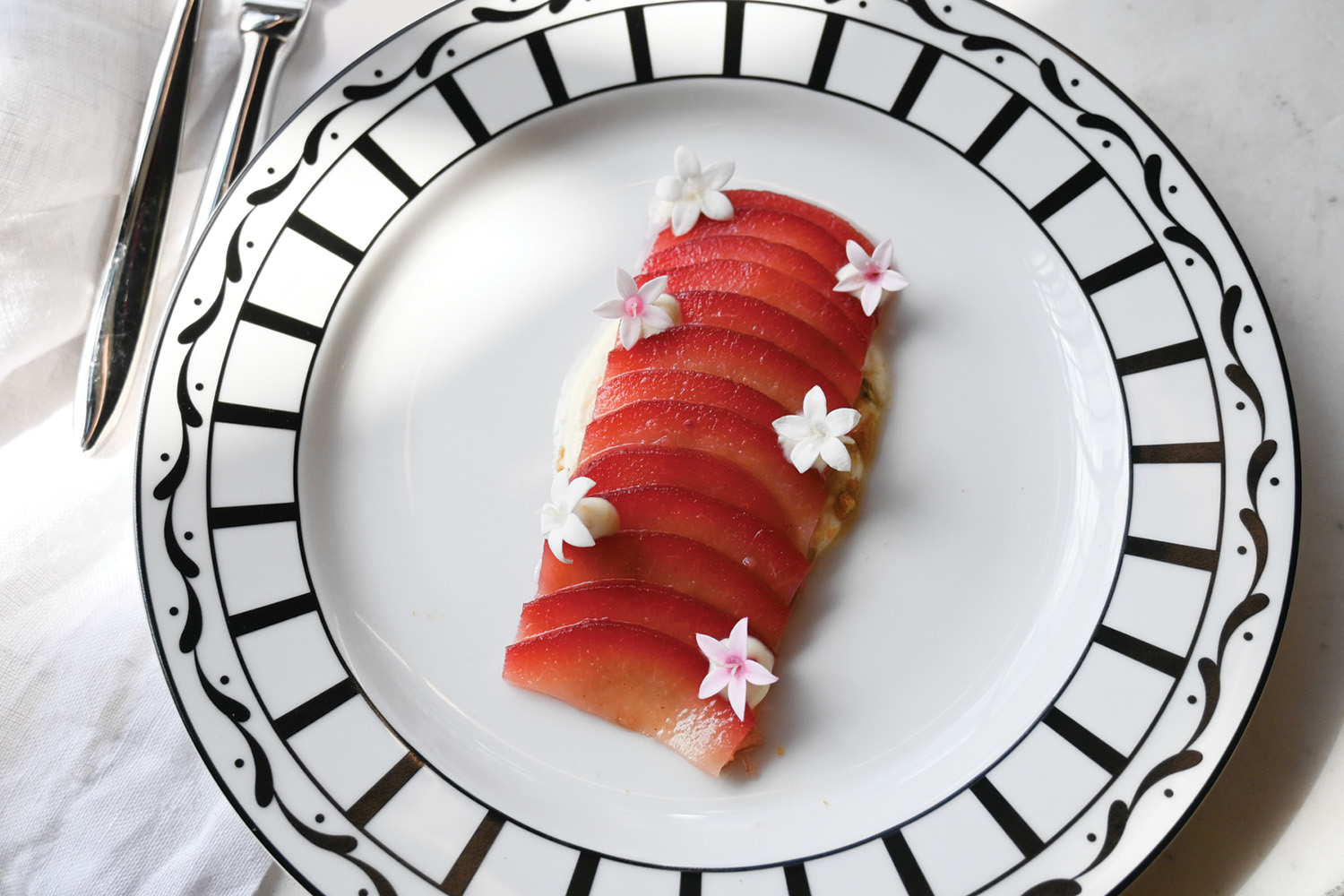 Personal approach: "I'm at that phase where it's like I'm doing this for me. My food ends up being a better product because I'm not looking for approval as I'm continuing to learn and find ways to connect with others through cooking."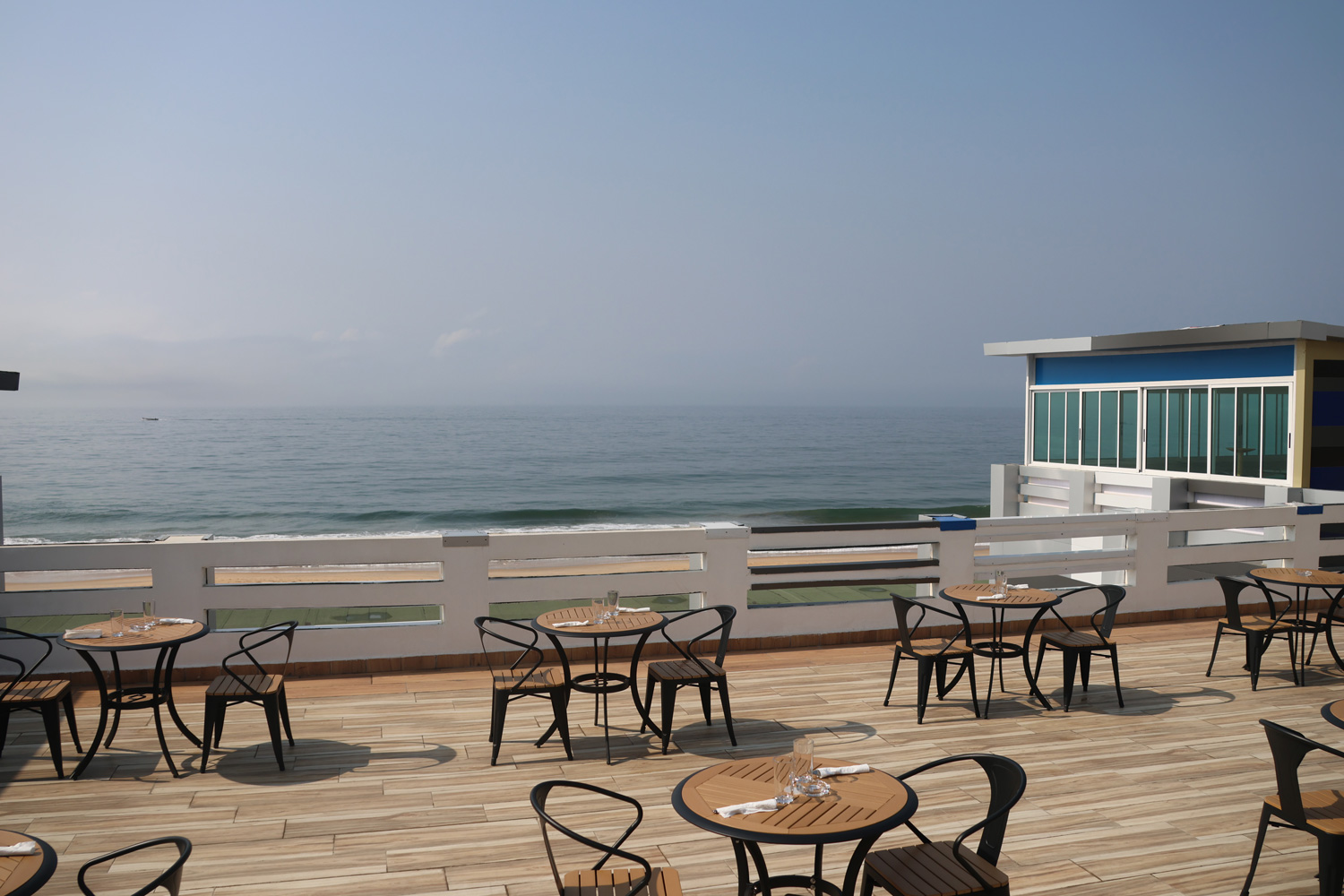 Man of many talents: Just as memorable as his dishes are his six-foot-five stature and literal model-worthy good looks: He has worked with Louis Vuitton, among others. Plus, he opened a boutique hotel on the Ivory Coast in January.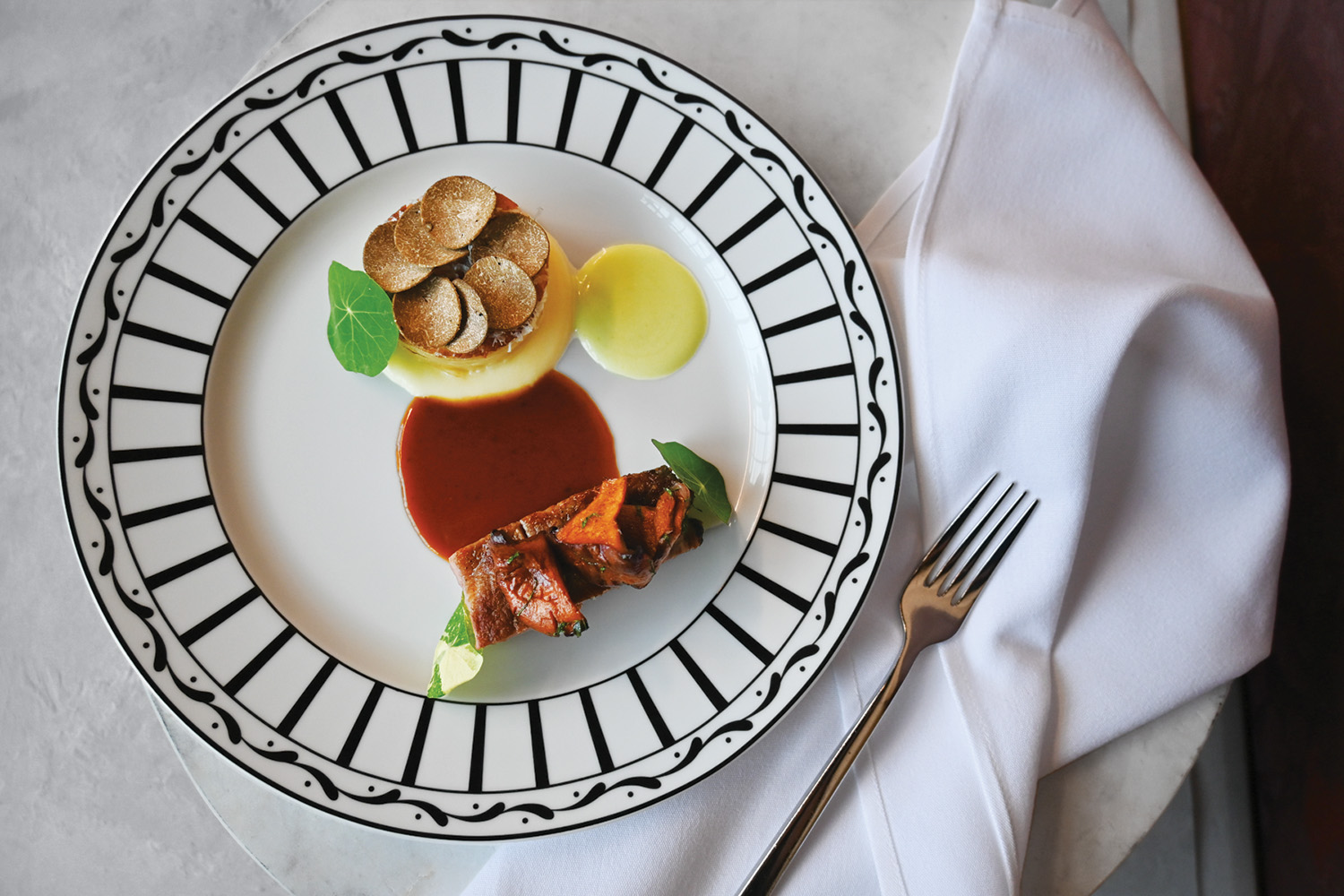 A version of this article first appeared in print in our 2023 Spring Issue under the headline "Creative Minds." Subscribe to the magazine.
Next Post