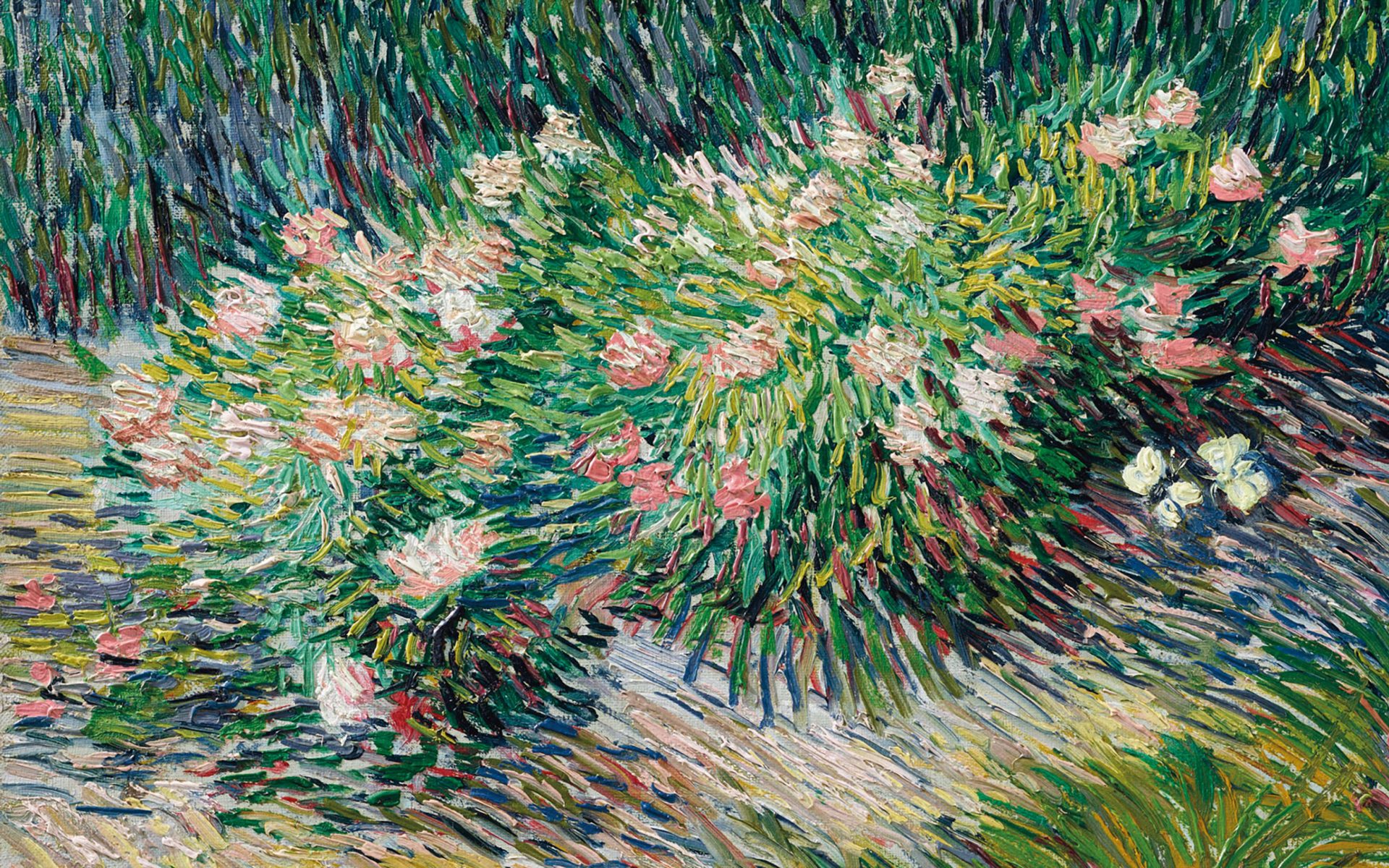 Rare Van Gogh Painting Expected to Fetch $40 Million at Christie's
The work, which has never appeared at auction before, represents a pivotal period in his career
Coming off of a wild week for the art market, Christie's announced that it will offer Vincent van Gogh's Coin de jardin avec papillons in what will be the work's first time to auction.
The painting, which the famed artist completed in 1887, was exhibited as a focal point of "Van Gogh & Japan," a traveling exhibition that explored the artist's fascination with Japonism and the significant impact it had on his work. The canvas made its way to the Van Gogh Museum in Amsterdam, Hokkaido Museum of Modern Art in Sapporo, Tokyo Metropolitan Art Museum, and the National Museum of Modern Art in Kyoto throughout 2017 and 2018. It's currently on view at Christie's Tokyo through October 11.
Recommended: Yoko Ono Unveils Six Beautiful Mosaics at a New York City Subway Station
Coin de jardin avec papillons is from an important time in the artist's career, considered to mark the moment when Van Gogh crossed over into contemporary art. It's thought that the work was influenced by the style of Japanese woodblock prints and the color theories favored by Georges Seurat.
"The two years that Van Gogh spent in Paris, from March 1886 until February 1888, represent a pivotal period in his career, during which he assimilated a host of diverse artistic currents and forged a deeply personal style," David Kleiweg de Zwaan, a senior specialist on Impressionist and modern art at Christie's, said in a statement. "With its range of creative influences, from Pointillism to Japanese prints, the present painting exemplifies the experimental zeal of the era. Van Gogh's Coin de jardin avec papillons is a key example of his innovative and radical style."
Though an estimate for the work has yet to be announced, it's rumored that the auction house is expecting the piece to go for around $40 million.
Coin de jardin avec papillons will hit the auction block on November 11 at Christie's New York as part of the Impressionist and Modern Art Evening Sale.
Next Post