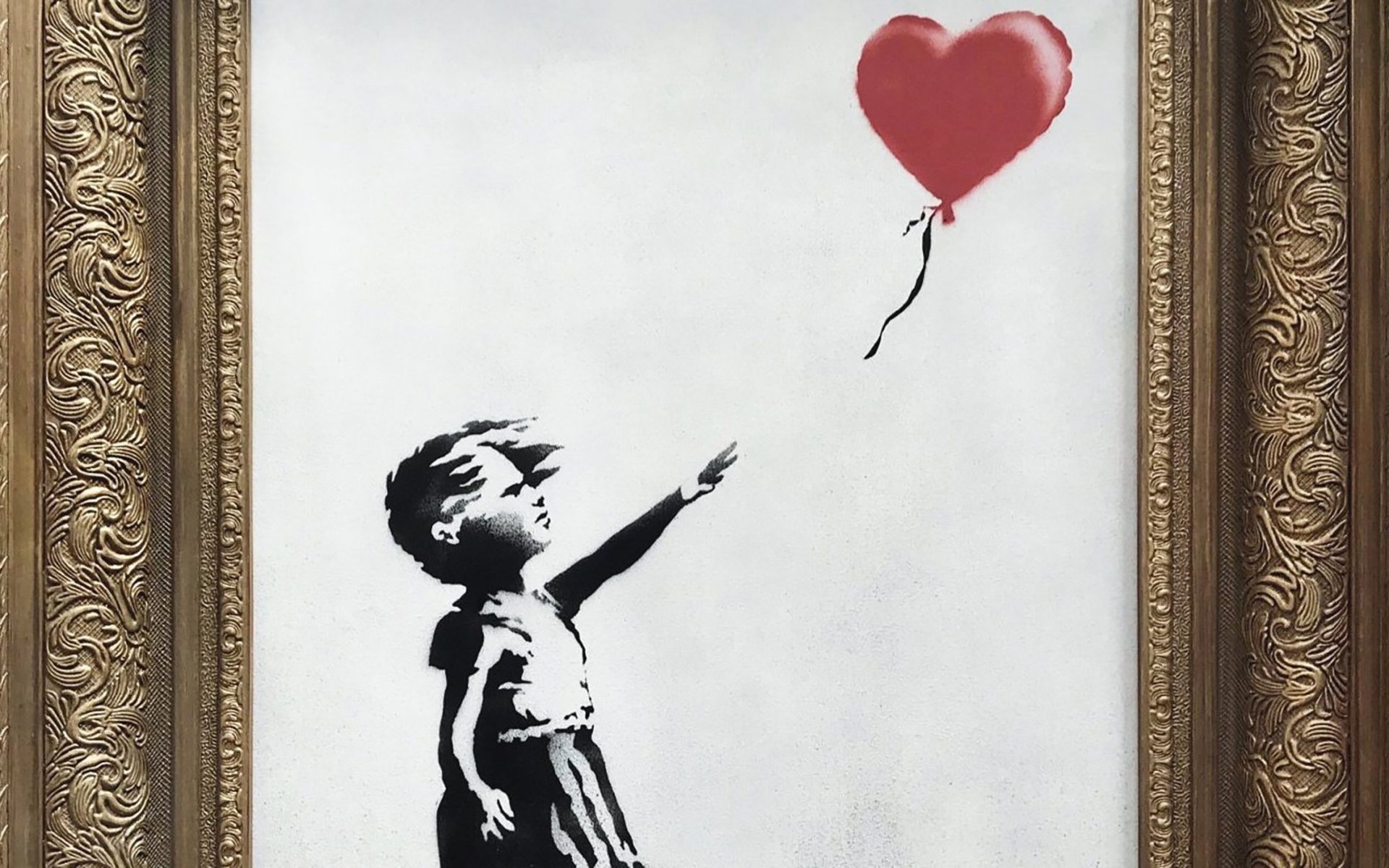 Banksy Reveals How His $1.4 Million Painting Spontaneously Shredded Itself at Auction
The British street artist performed one of his greatest pranks Friday, when moments after being sold his painting self-destructed
On Friday night, an otherwise normal contemporary art auction at Sotheby's in London turned infamous when a Banksy painting spontaneously shredded itself moments after being sold.
The painting, entitled Girl With Balloon, is widely considered one of the British street artists most well-known works. After being sold for $1.4 million—a new auction record for the artist—an alarm went off and the painting self-destructed, hanging in tatters out of the bottom of the frame.
After the incident, Banksy took to his Instagram, revealing that he'd built a shredder into the painting years ago, explicitly hoping it would one day go to auction.
View this post on Instagram
In the video, Banksy shows the shredder being installed in the work and then goes on to show the events of Friday night in full. For its part, Sotheby's denies it had prior knowledge of the artist's intent. "It appears we just got Banksy-ed," Alex Branczik, senior director and head of contemporary art at the auction house, said in a statement.
The New York Times reported that a woman claims she saw a man operating an electronic device, presumably to set off the shredding, at the time of the incident. The man was later seen being escorted out of the building.
Recommended: Ai Weiwei's Big Los Angeles Moment
Sotheby's said in a statement on Saturday that it is in discussions with the anonymous client who purchased the now-destroyed work about the next steps, as it has never encountered a situation like this.
"I'll be quite honest, we have not experienced this situation in the past, where a painting is spontaneously shredded upon achieving a record for the artist," Branczik said at a news conference after the now-infamous auction.
While the event is still shrouded in confusion, it's clear that Banksy is still very intent on keeping the art world on its toes.
Next Post