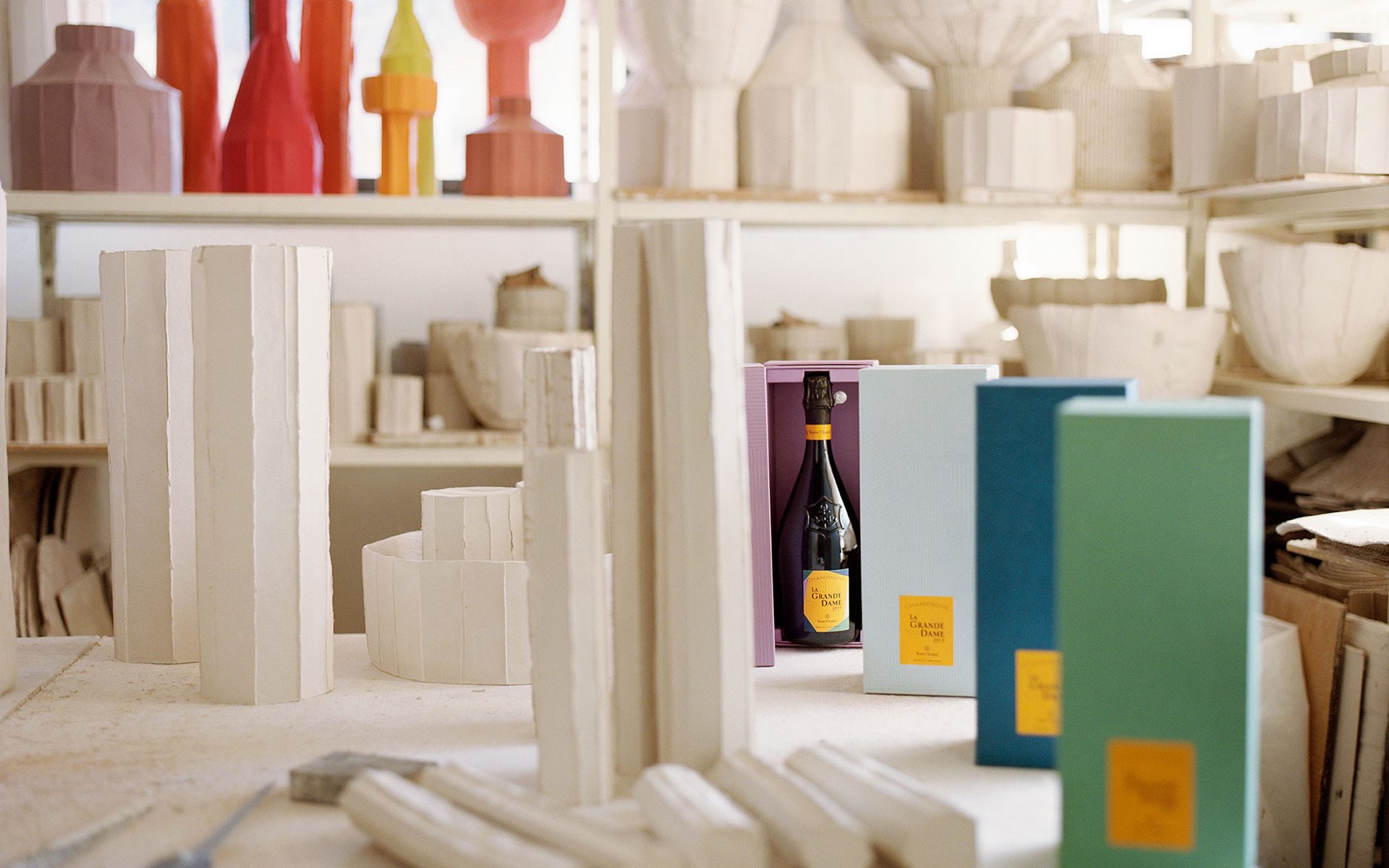 Veuve Clicquot Taps Italian Ceramist Paola Paronetto for Sculptural Bottle Design
The speciality bottle of La Grande Dame celebrates the Champagne house's 250th anniversary
For many, Veuve Clicquot is simply an always welcome Champagne, effervescent and delightfully flavored, delivered in a now iconic yellow box. This year, the heritage brand celebrates its 250th birthday, a remarkable milestone in general but even more so when you consider that the real-life veuve, or "widow," Clicquot—Barbe Nicole Ponsardin—took over her late husband's business at the tender age of 27 and turned it into one of the greatest Champagne houses in the world. Her many outstanding achievements include the production of the first vintage Champagne, the invention of the riddling table (still used today to clarify Champagne), and the production of the very first blended rosé Champagne. And she did all of this as a woman—in the 1800s.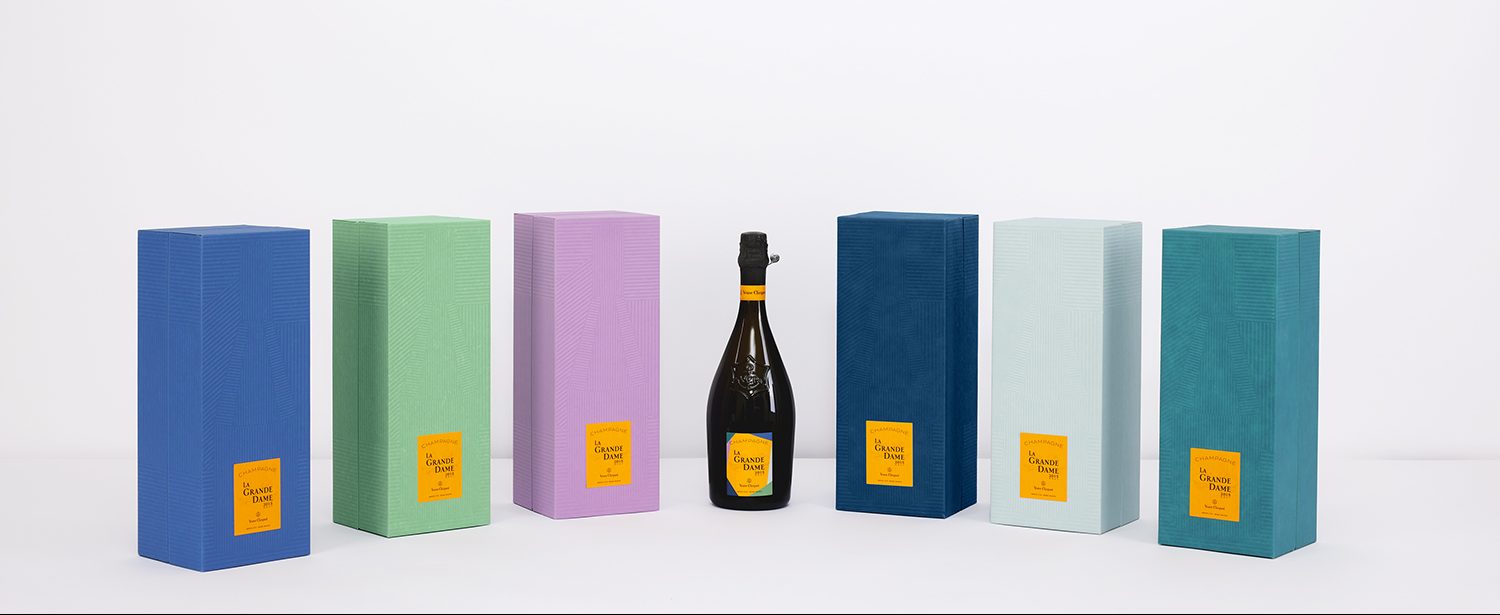 The first vintage of "La Grande Dame" was released 50 years ago to pay tribute to this original girl boss and in recent years the brand has tapped other exceptional creative women as collaborators. In 2020, it was the Japanese artist Yayoi Kusama, and this year the 2015 vintage of La Grande Dame features a collection of six gift boxes and bottle designed by Italian ceramic artist Paola Paronetto. The brand had already short-listed her as a collaborator when, as fate would have it, one of their team spotted her lamps at Domaine de Primard, a quietly spectacular hotel in an 18th-century chateau on the banks of the Eure River in Guainville, France.
"We always look for artists that have a strong point of view and a different take on things, and Paola's specific take on ceramics is quite unique," notes Iris Bret Decamps, Veuve Clicquot Global Head of Product, Collections and Innovation. "We discovered she had a very specific take on colors, and Veuve Clicquot is about flamboyant colors, so we thought it was a very strong fit."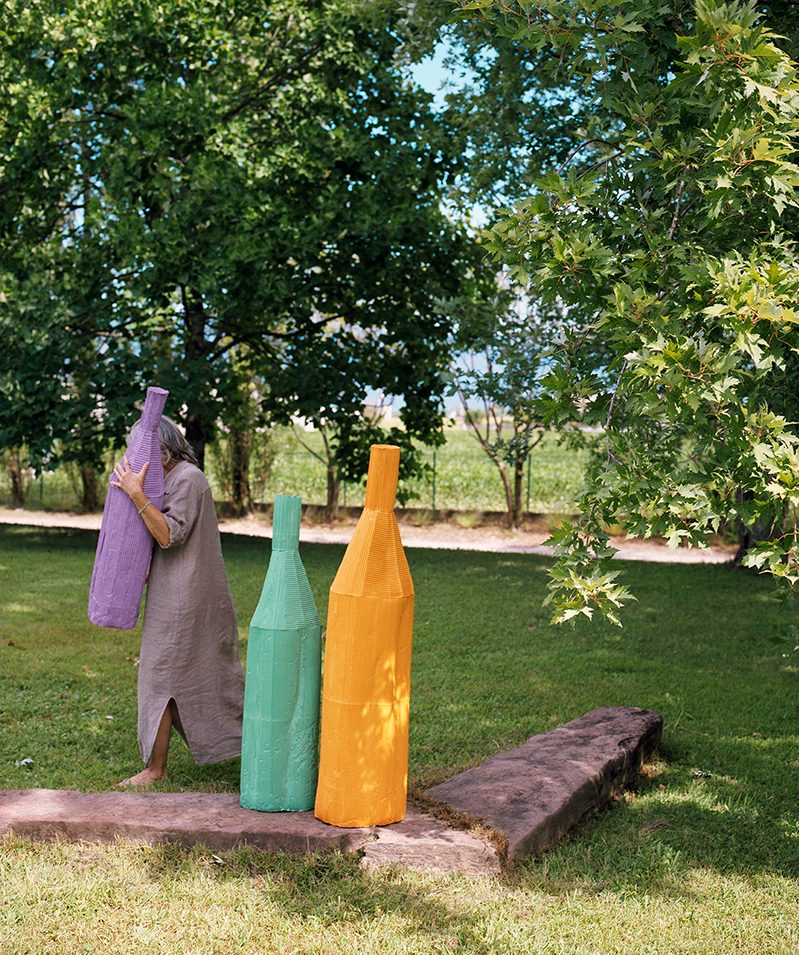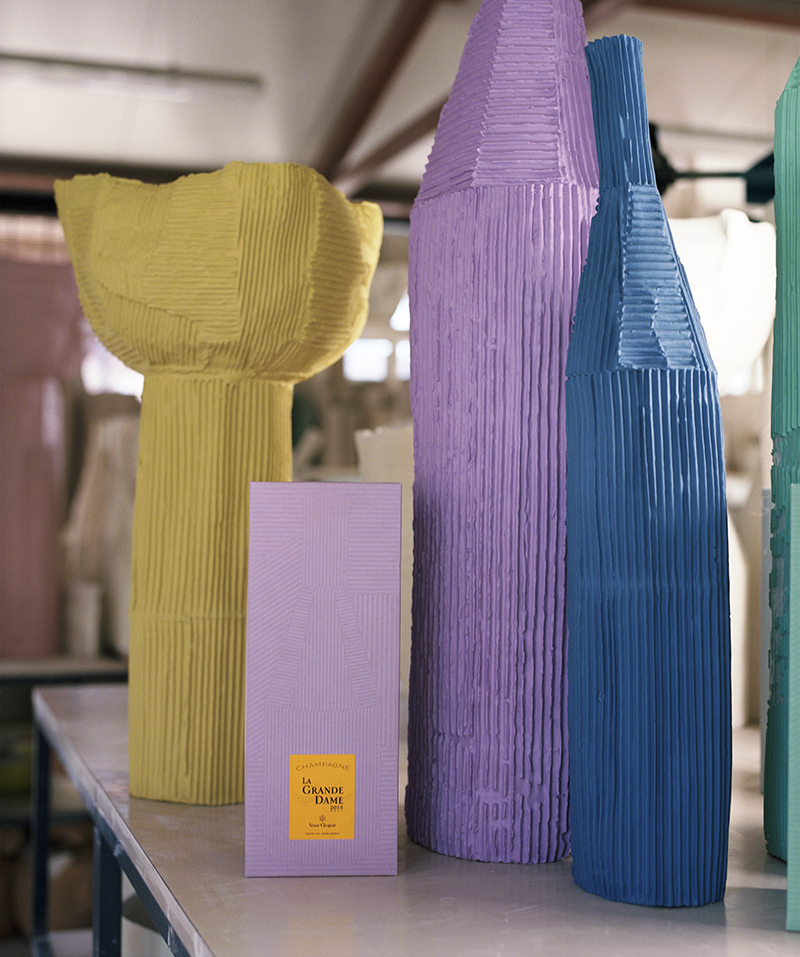 Paronetto used the iconic Veuve Clicquot yellow as a starting point, then expanding the palette to include six nature-inspired shades for the boxes that mimic her "paper clay" technique, realized in 100-percent recyclable packaging that's made in France. Paronetto said she "interpreted this new vintage through the prism of [the widow's] optimism and audacity." Each bottle of the new 2015 vintage comes with one of six leather charms, in shapes inspired by the history of the house. In addition, the designer created three Gigantis ("large bottles") in jeroboam and magnum size to house La Grande Dame vintages from 2008, 2012, and 2015. Each set of three bottles, priced at 40,000 euros, takes two months to hand-make in custom colors that can be chosen by the client.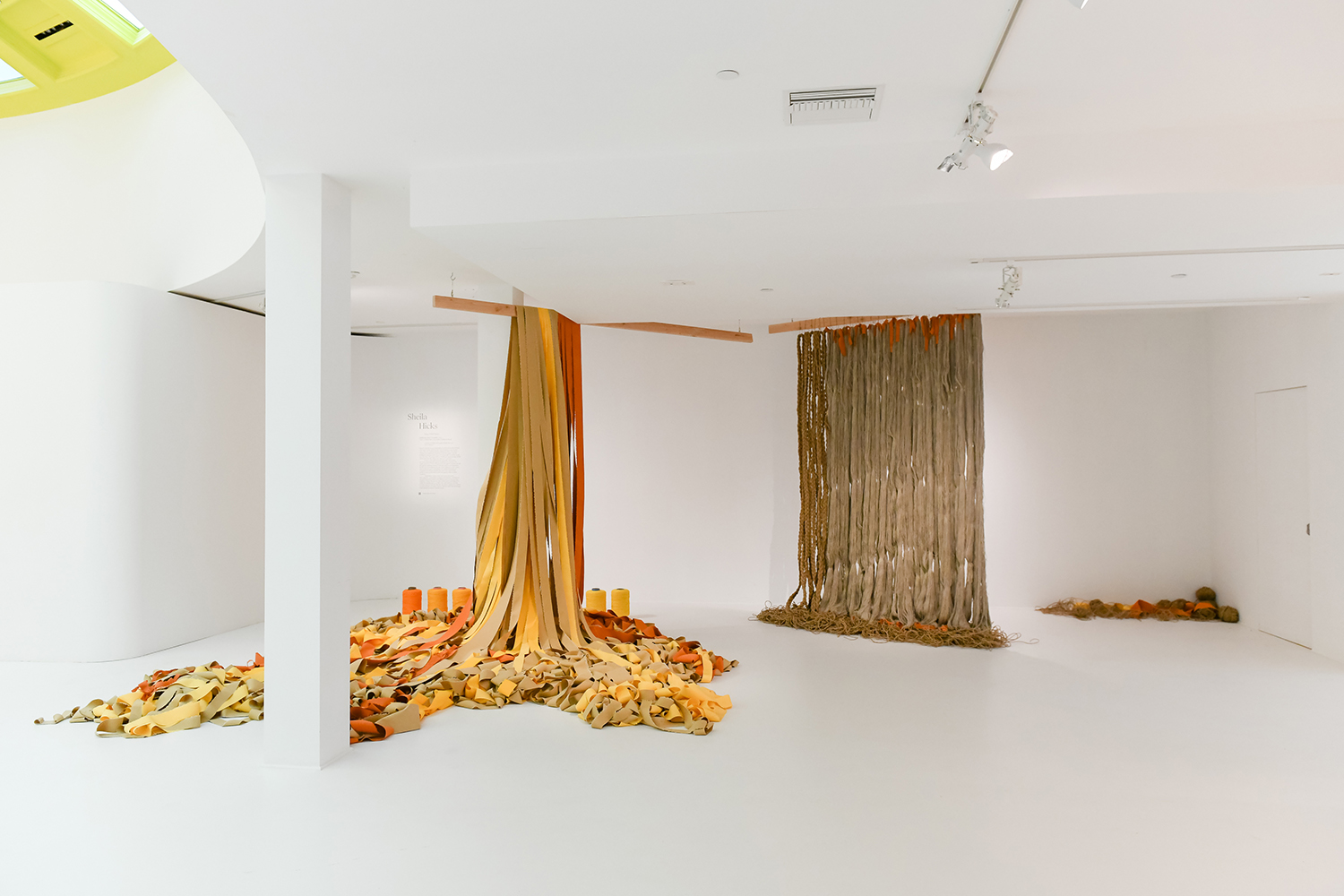 Also as part of Veuve Cliquot's 250th-anniversary celebration, the house is mounting "Solaire Culture (Sun Culture)," a traveling exhibition created by art historian Camille Morineau and designer Constance Guisset, that features ten internationally renowned women artists—including Sheila Hicks, Olimpia Zagnoli, Yayoi Kusama, Cece Philips, and Rosie McGuinness—who created artwork specifically for the occasion. Carole Bildé, chief marketing and communications officer of Veuve Clicquot aptly noted, "Madame Clicquot showed us the way; guided by her, the house is committed to supporting bold and creative women who forge a path for generations to come." Previously shown in Tokyo, the immersive exhibit is on view through November 20 at 468 North Rodeo Drive in Beverly Hills, California and is free of charge to those aged 21 and over.
Next Post