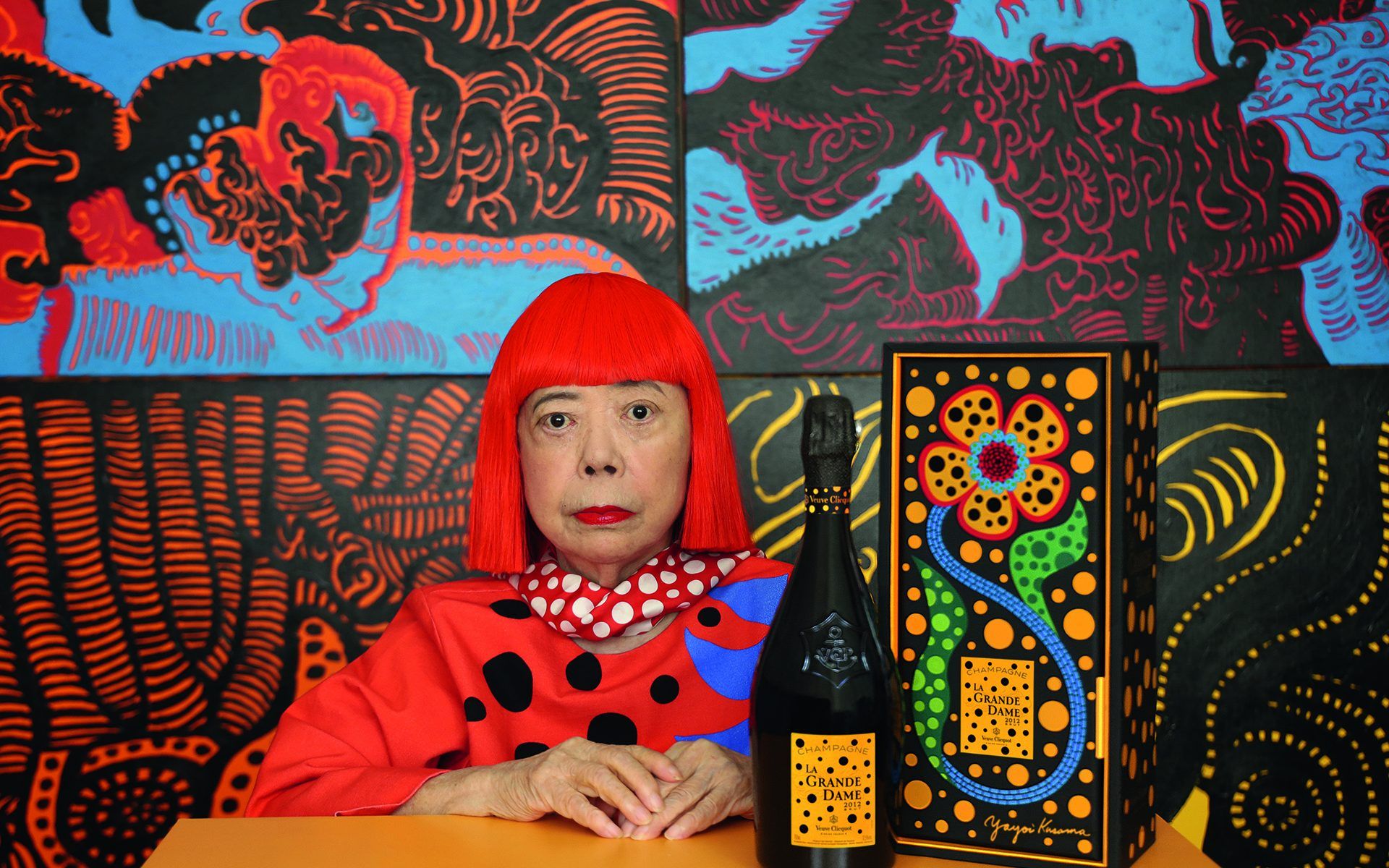 Discover Yayoi Kusama's Mesmerizing Veuve Clicquot Bottle and Sculpture Designs
The limited-edition artworks are a tribute to Madame Clicquot, the revolutionary woman who created the Champagne industry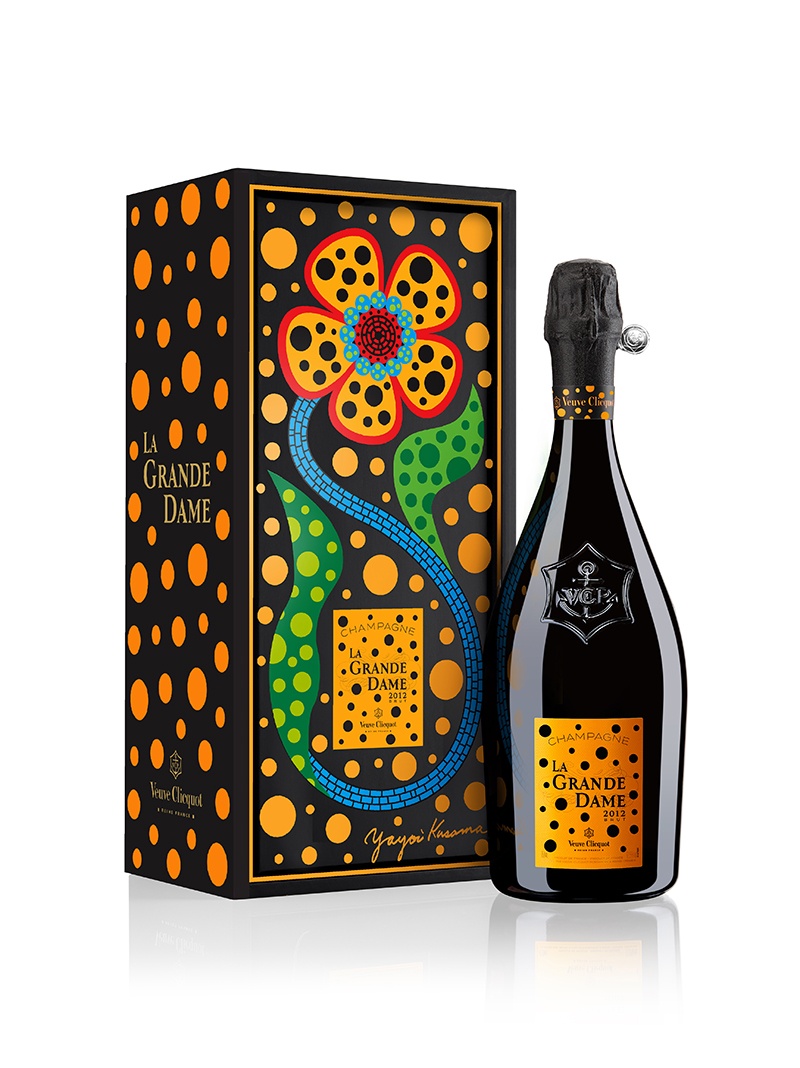 For over six decades, the trailblazing Japanese artist Yayoi Kusama has been inspiring art lovers around the world with her dazzling mirrored rooms, large-scale sculptures, paintings, films, fashion, and performances—all of which encourage viewers to ponder the idea of an alternate universe. Now 91, the artist is unveiling a new collaboration with Veuve Clicquot after the storied French Champagne house tapped her to celebrate its newest vintage, La Grande Dame 2012, which will be available for purchase in October. 
The partnership features an eye-catching Kusama-designed gift box for La Grande Dame Champagne ($195). And for a limited run of just 100 hand-painted magnum bottles, Kusama also crafted a totally new flower sculpture that doubles as the case. The mesmerizing artwork, which is titled My Heart That Blooms in the Darkness of Night, is numbered and will be available for a retail price of approximately $30,000 upon request to select VIP clients.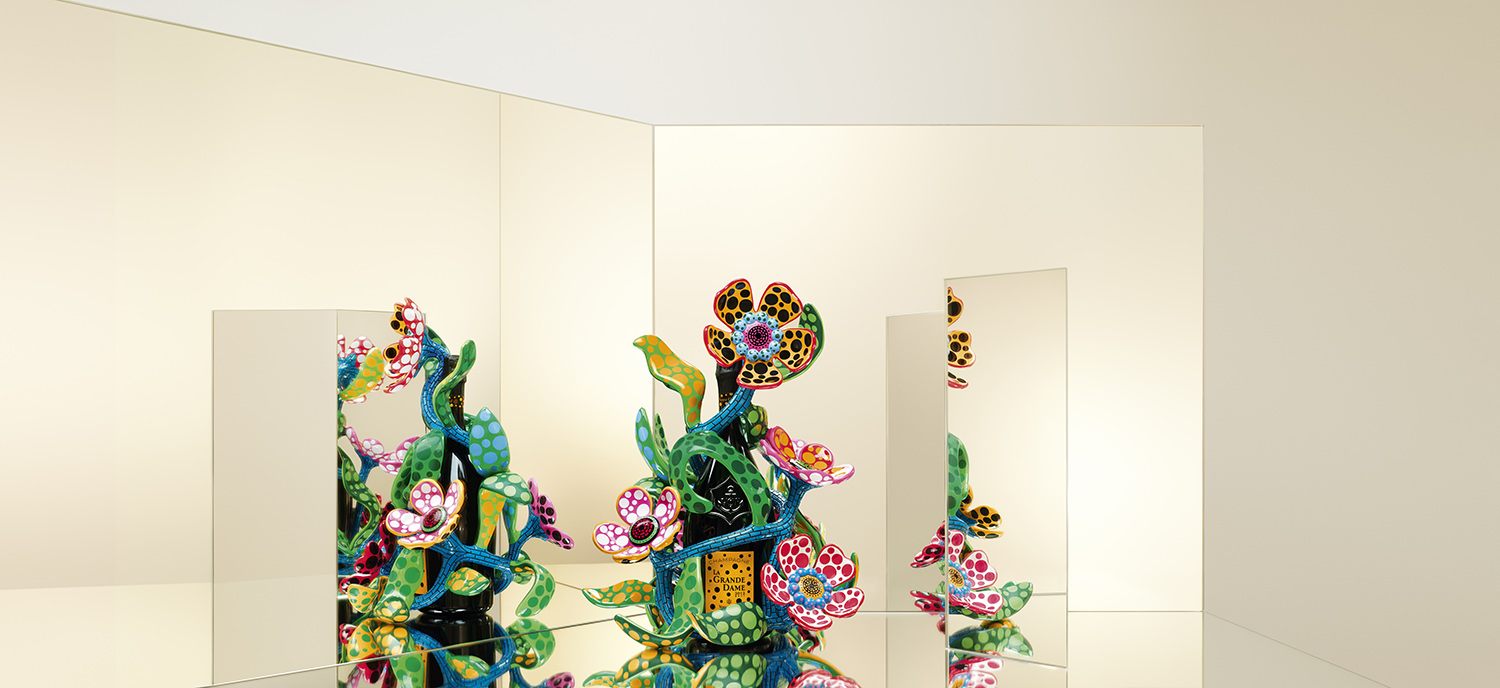 With her unrivaled eye for color and pattern, Kusama's flower case features a sinuous Baroque form and her signature polka dots, which also call to mind the sparkling bubbles in a glass of Champagne. A continuation of her "Flowers That Bloom at Midnight" series, which has been showcased at museums and gardens worldwide, the opulent bouquet is an original creation symbolizing life, love, and peace.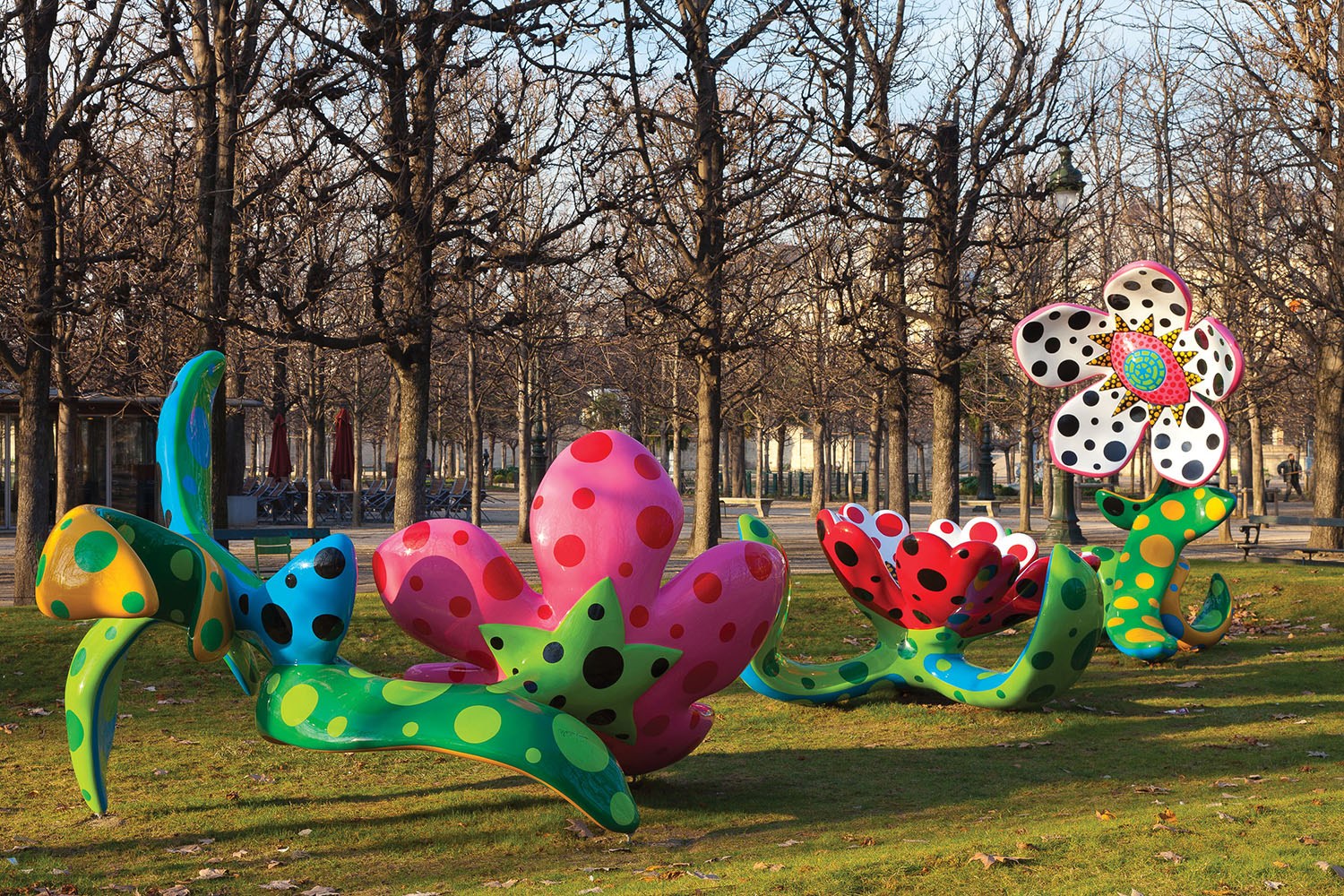 The collaboration is also an homage the grande dame of Champagne herself, Madame Clicquot, who revolutionized the Champagne world as one of the few women entrepreneurs of her time. Born in 1777 into an important French family, she went on to marry François Clicquot, son of the Maison Clicquot founder. In an era when women did not have the right to work or even hold a bank account, she dared to assume the head of the company at the age of 27 in the wake of her husband's untimely death. As owner, Clicquot introduced many novel techniques, including the creation of the first known vintage in 1810, the first known blended rosé in 1818, and the design of the Maubeuge bottle, which is still used today by most Champagne houses.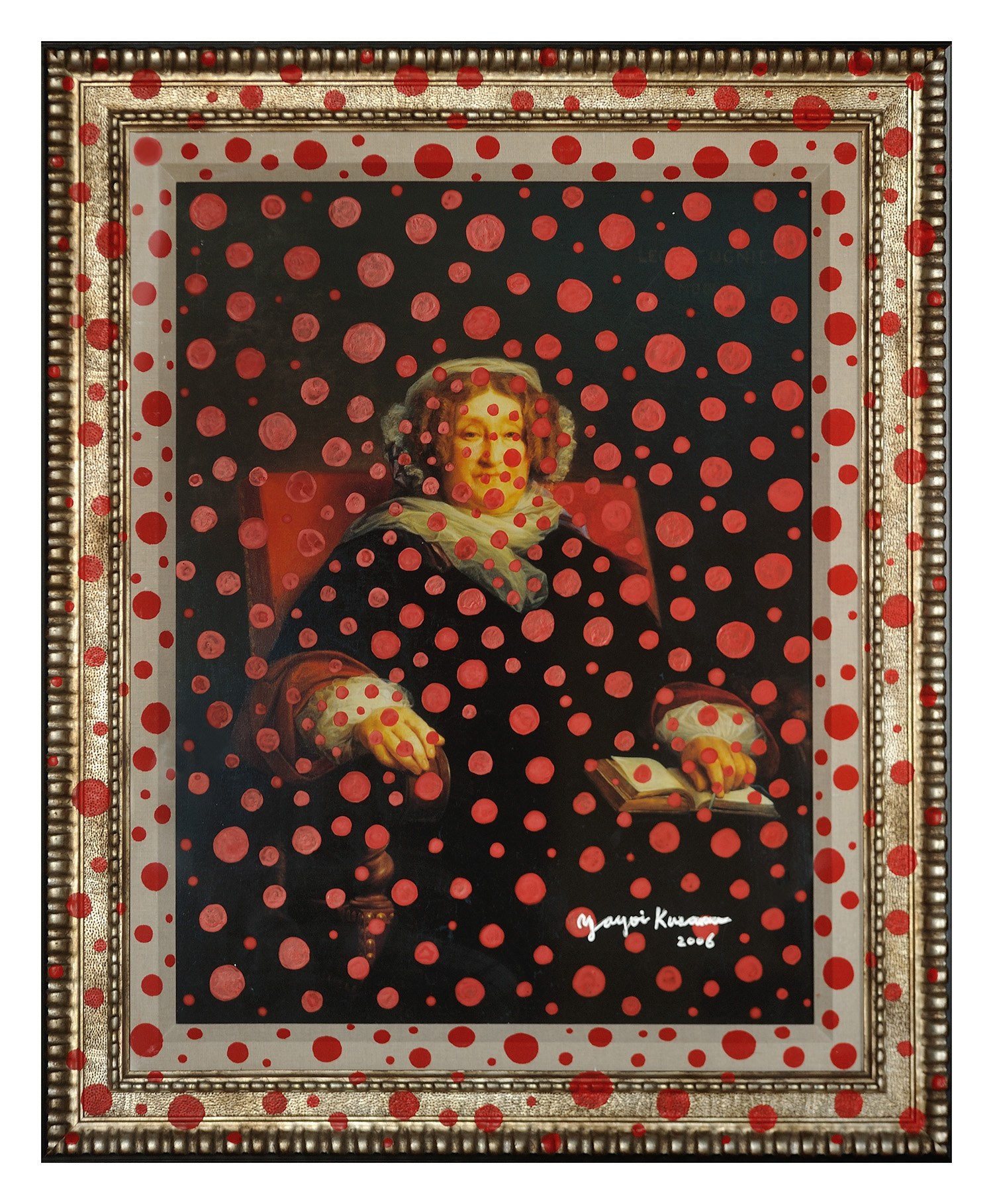 And while Madame Clicquot and Yayoi Kusama were separated by around 150 years, their fierce independence can be compared. Born in 1929, Kusama was also raised in a well-to-do family and had unstoppable dreams. She fled her native Japan to go to the U.S at age 28 with a bold mission to revolutionize the Western art world, which was deeply masculine at the time. She once said: "I promised myself that I would conquer New York and make my name in the world with my passion for the arts and my creative energy."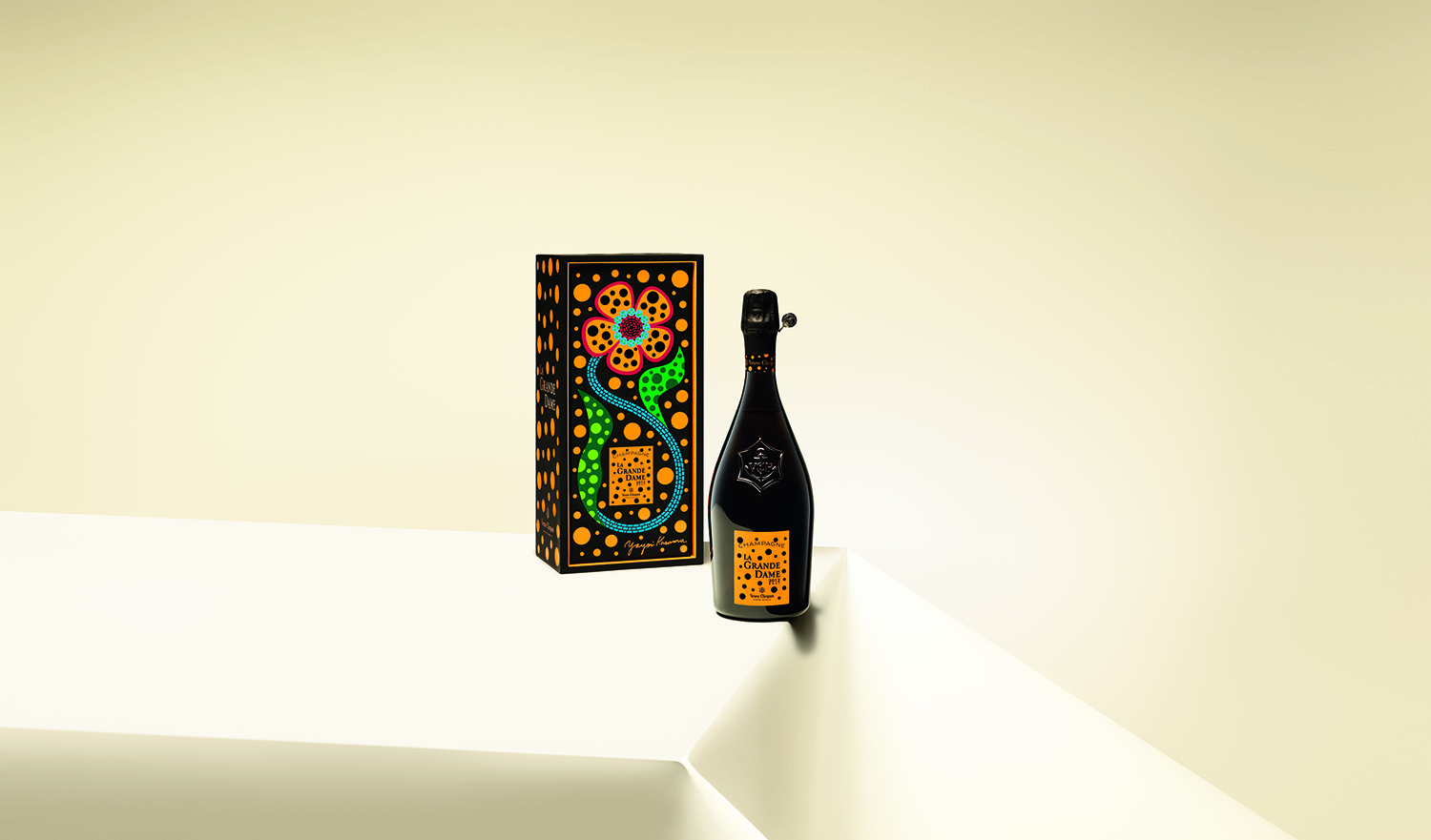 This isn't the first time Kusama has been inspired by Madame Clicquot, either: For a 2006 auction in Tokyo, the artist gave new life to an original portrait of Clicquot by adorning it with her trademark polka dots.
And during this uncertain time, the bottle provides a cheerful message of hope and positivity and is a reminder of these two powerful women's creativity, daring, and visionary spirit in the face of adversity.
Next Post