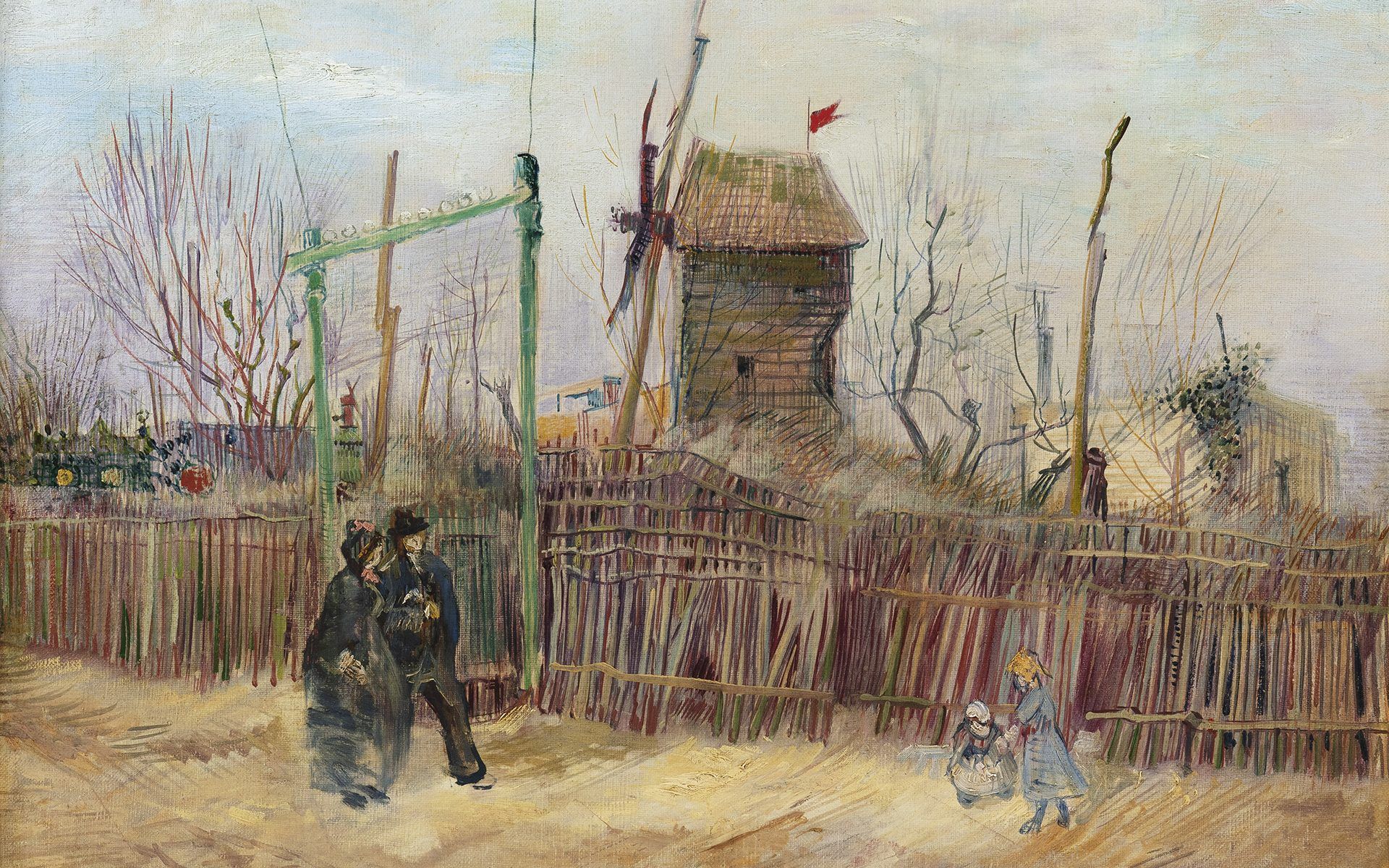 A Van Gogh Painting Unseen in 100 Years Is Coming to Auction at Sotheby's
The 1887 painting will be joined by other noteworthy works by Francis Picabia, Pierre Auguste-Renoir, and Edgar Degas in the upcoming Sotheby's Impressionist and Modern Art sale
While the headlines coming out of recent art auctions are often dominated by record-setting amounts being exchanged for contemporary works, Old Masters are having a major moment with sales by revered painters like Botticelli, Jean-Auguste-Dominique Ingres, Hugo van der Goes, Henri De Toulouse-Lautrec, and Élisabeth Louise Vigée Le Brun achieving staggering sums.
Now, Sotheby's is bringing to auction a number of other significant works that will surely see prices soar before the hammer drops. Included in the upcoming March 25 Impressionist and Modern Art sale, taking place in Paris, is a pastoral scene painted by Vincent van Gogh in 1887 that has been unseen for over a century.
Titled Scène de rue à Montmartre (Impasse des Deux Frères et le Moulin à Poivre), the work is already generating buzz. Painted during the two years the artist spent in Paris, the work has been in the same family collection for more than 100 years and has never been exhibited until now. Ahead of the March 25 sale, where it's estimated to bring between €5 million and €8 million, the piece is being displayed in Amsterdam, Hong Kong, and finally Paris.
"Scene de rue à Montmartre is superb example of Van Gogh's work during the two years he spent in Paris living with this brother Theo," Etienne Hellman, Sotheby's Senior Specialist for Impressionist & Modern Art Department in Paris, tells Galerie. "It marks the crucial period in which he introduces light and color into his painting. Never seen by the public, it is one of those once-in-a-lifetime opportunities to have the honor of presenting this work which had remained in the same French private collection for over 100 years."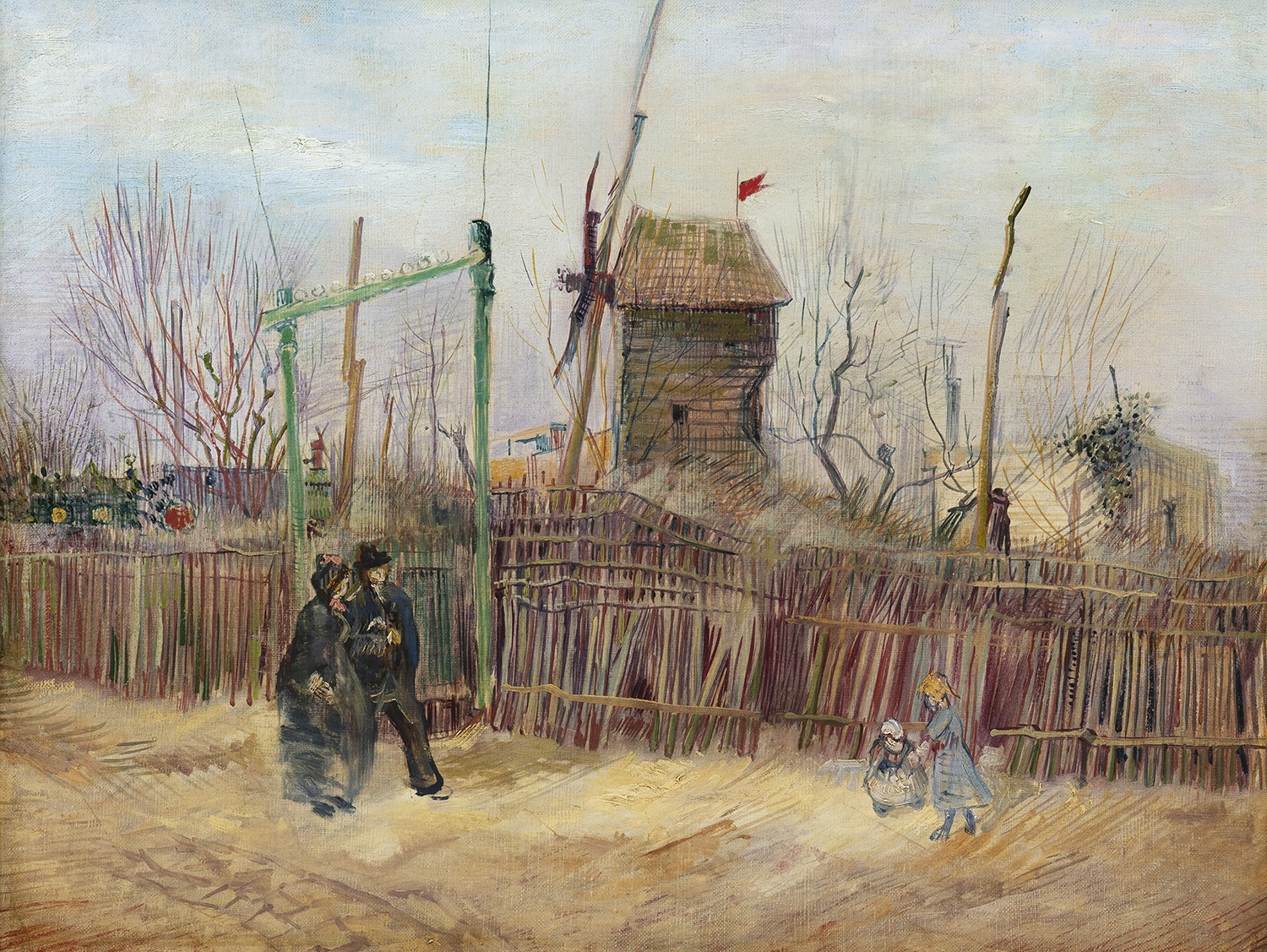 Also available is a vibrant work by Francis Picabia of matadors in action which is coming up for auction for the first time in 50 years. Painted in 1941, Picabia's La Corrida (The Matador in the Arena), has traveled the world, displayed in more than 25 cities in the last 30 years. But it hasn't changed ownership since it was purchased at auction in 1972, remaining in the same European private collection. Sotheby's sold an early 1940s work by Picabia in the very first Modern Art auction.
"When I am looking at a war painting by Francis Picabia, such as this extraordinary Corrida, I always remember the original poster of Pulp Fiction, the legendary Quentin Tarantino movie," Thomas Bompard, Senior International Specialist at Sotheby's France, tells Galerie. "Pulp Fiction was a thrilling and super original tribute to mass media culture and aesthetics of the 1940s. Well, Picabia produced his spectacular figurative compositions based on photographic samples he found in the popular press of the time printed on pulp paper, from erotic reviews to graphic novels. He is the pioneer of the first Pulp paintings and this is one of the many reasons why his war paintings are still exerting powerful fascination on contemporary artists."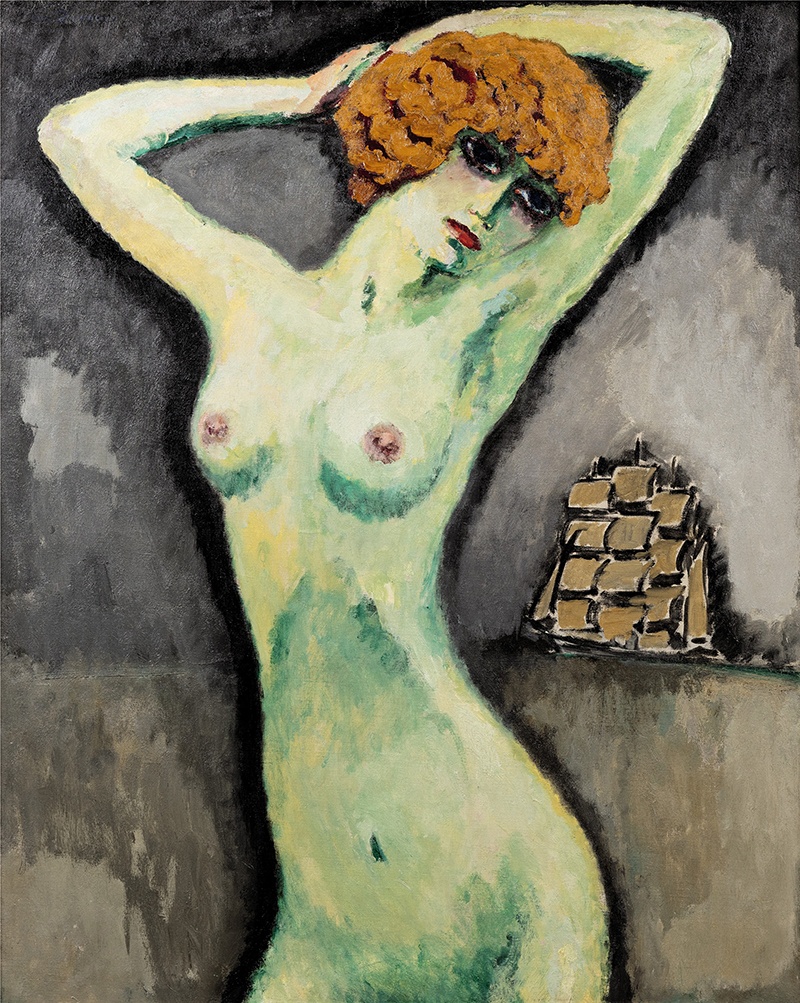 The 30-lot sale also features a number of other important works by the likes of Edgar Degas, Pierre-Auguste Renoir, Camille Pissaro, Henri Matisse, René Magritte, and Amedeo Modigliani. Additionally, four sculptures by Auguste Rodin have early auction estimates of €60,000 and €600,000, making the sale a truly remarkable opportunity to own a work by one of art history's most significant talents.
Next Post