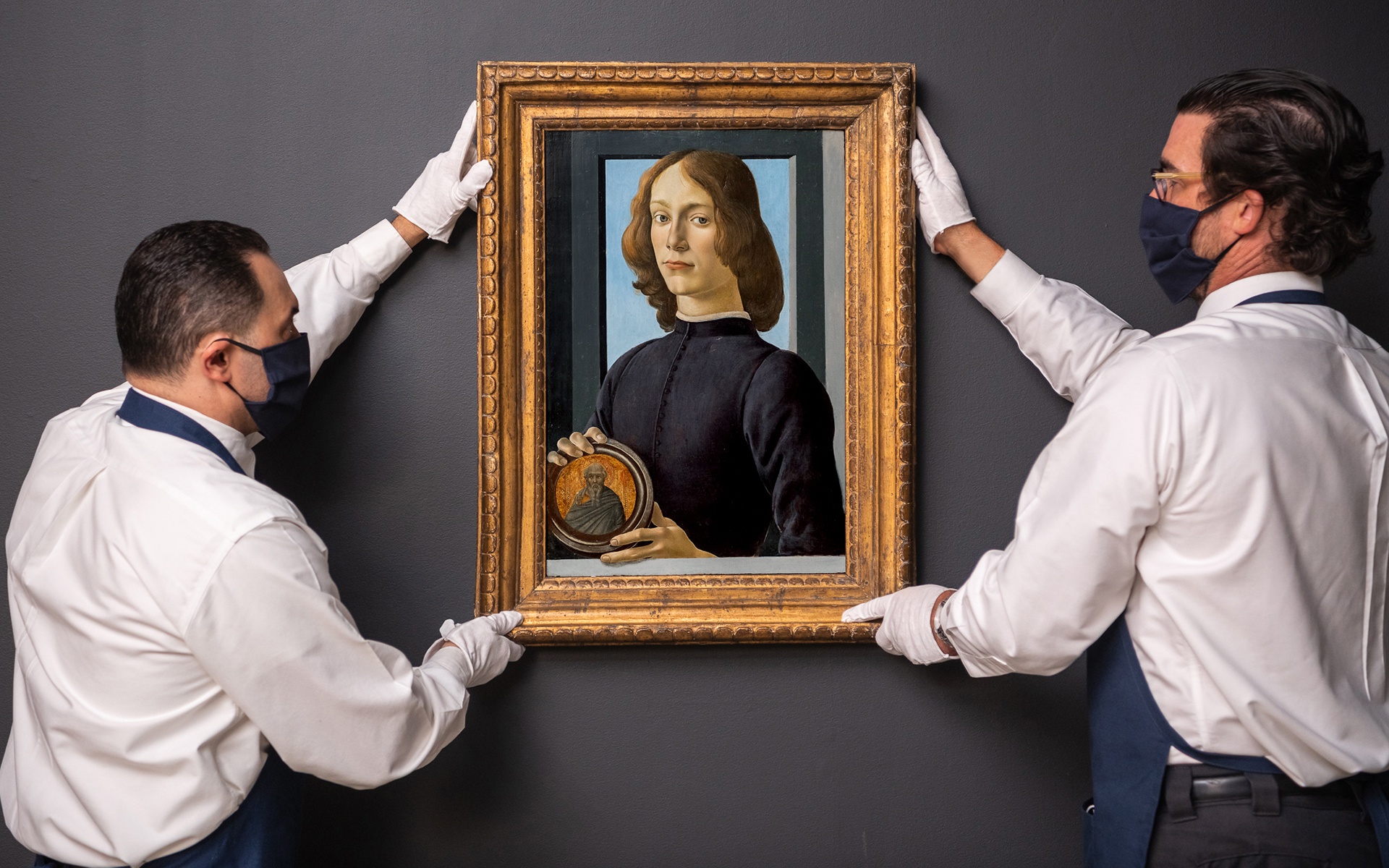 This Incredibly Rare Botticelli Portrait Fetches $92 Million at Sotheby's
Old Master specialist Calvine Harvey shares what makes this one of the most significant portraits to ever come to auction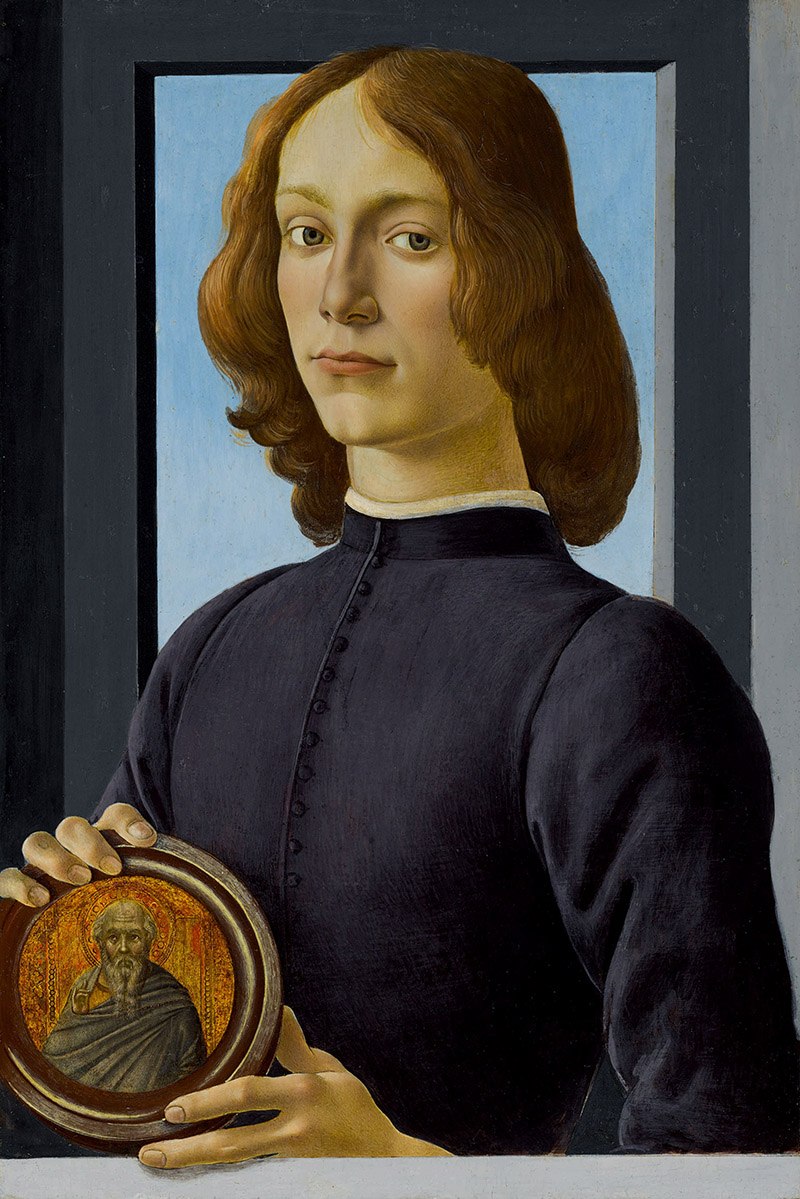 Sandro Botticelli is no doubt one of the most influential painters in the history of art, credited with creating some of the Renaissance movement's most notable achievements. Throughout the latter half of the 15th century, the Italian artist produced a series of portraits of the Florentine aristocracy, as well as religious and mythological scenes that set a new era of artistic accomplishment, most of which are tied up in the collections of the world's most famous museums.
This week, one of his rare portraits A Young Man Holding a Roundel (ca. 1470-80) hit the block at Sotheby's New York, making it the most expensive Old Master sold at the auction house, and shattering the artist's previous auction record of $10.4 million, paid for Madonna and Child with Young Saint John the Baptist at Christie's in January 2013.
Selling for a record $92 million (including premium), the significant work is just one of three surviving portraits in private hands. It is also just one of the many masterpieces for sale during Sotheby's Masters Week, which takes place online and in person from January 22–30.
The first thing one notices upon viewing A Young Man is its remarkable condition. Though it was painted roughly 550 years ago, the colors and freshness of the tempera and oil on wood appear as though it could have been created today. The setting, however, takes the viewer straight back to 15th-century Florence, perfectly capturing the spirit of the day.
The sitter, who was likely a member of the Medici family (or at least in their circle), is set against a simple background of blue sky and a stone window, looking out of the frame with a serene yet self-assured gaze. Perhaps the most intriguing element is what the figure is clasping in his hands: The 14th-century Sienese painting of a saint that Bartolomeo Bulgarini created around 100 years earlier. "It's still a mystery to all of us why the young man is holding this painting," says Calvine Harvey, a specialist in Sotheby's Old Master Paintings Department, sharing that it was probably from an alter-piece before being cut down. "It's a wonderful play on time—a reference to the past as he looks out to us in the present."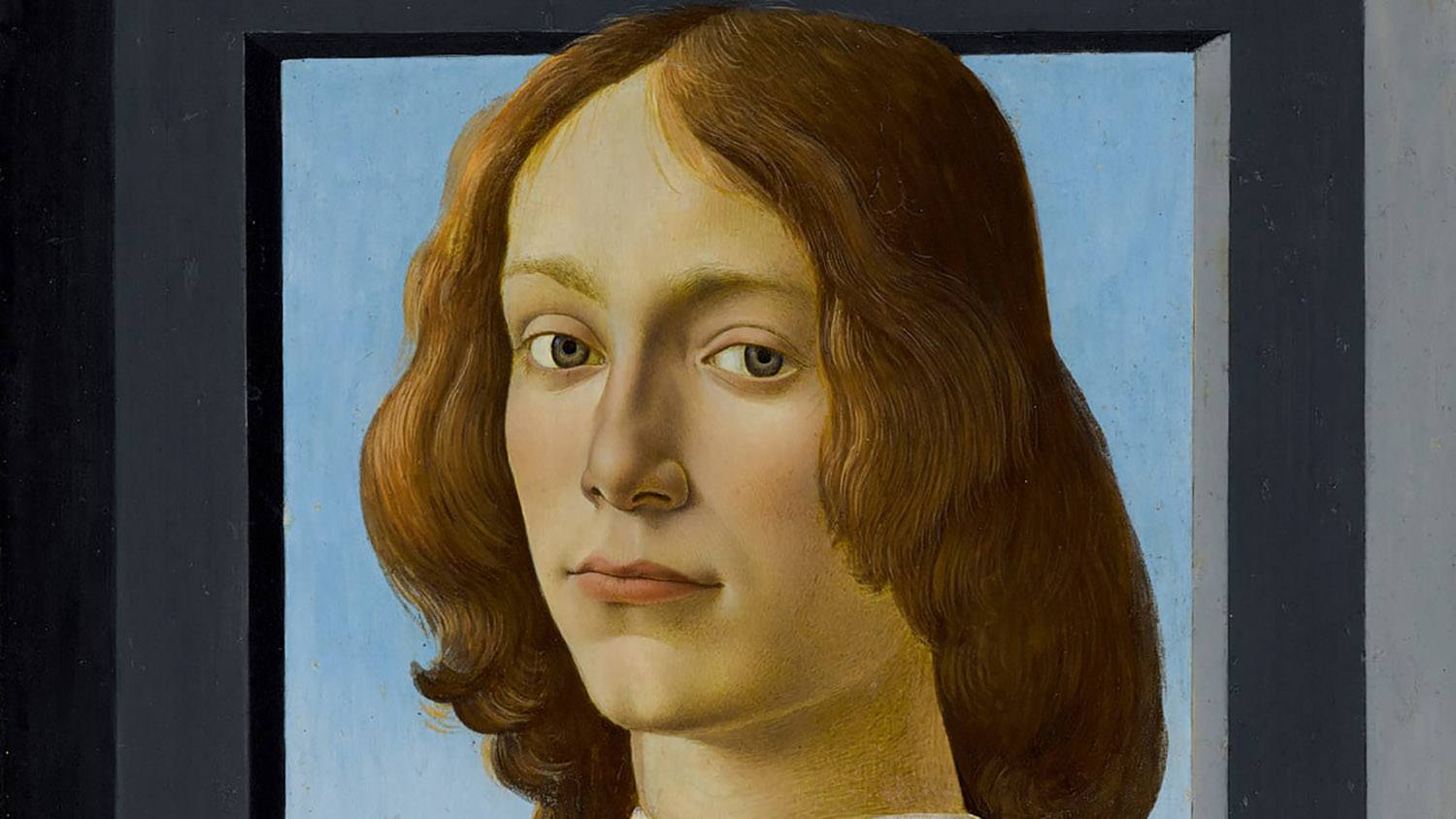 One thing for sure, however, is that Botticelli went to great lengths to depict the young man as the pinnacle of Renaissance beauty ideals. With carefully brushed hair that cascades in gentle waves and his buttoned shirt, the man sports a soft complexion and delicate lips. Some recent X-rays by Sotheby's revealed that Botticelli initially painted the hair in a shorter bob before deciding to lengthen it and add to its femininity. "The most magical thing about this painting is his beauty. He's been painted as a Godlike icon," says Harvey. "It reflects similar paintings that Botticelli did at the time, like Venus and Primavera. There is an incredible aura."
The portrait was first recorded to be in the collection of a British nobleman in Wales. It changed hands several times before being sold to a private collector for £810,000, approximately $1.3 million, in 1982 at Christie's. Over the past half century, it has been exhibited at a number of major institutions, including the Metropolitan Museum of Art in New York City; the National Gallery in London; and the National Gallery of Art in Washington, D.C. While there were some doubts surrounding its authorship until around 1987, art historian Richard Stapleford established its status as a genuine Botticelli, and it has since been universally regarded as such.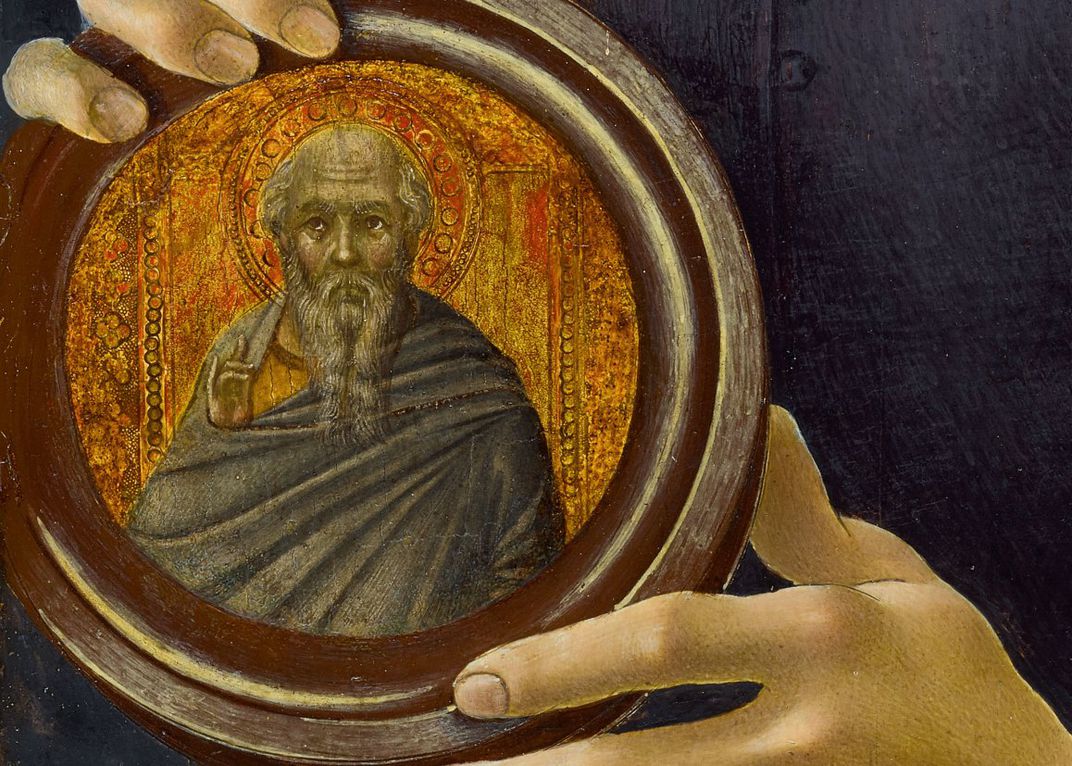 So what is it exactly that makes this painting so valuable? "It transcends category and artist's name; it is truly a masterpiece," Harvey says. "So in pricing it, we looked at other masterpieces, even outside of the Old Master category. We looked at some pieces from the Impressionists, the most important Picassos, Munch's Scream, Modigliani's record-setting painting 1917 painting Nu couché (sur le côté gauche) as well as a major Rubens that we sold at Sotheby's in 2002 for £49,506,650 ($76,730,700)," she explains. "We had to think, what are paintings that are essentially priceless worth?"
"We had to think, what are paintings that are essentially priceless worth?"

Calvine Harvey, Vice President, Old Master Paintings Specialist, Sotheby's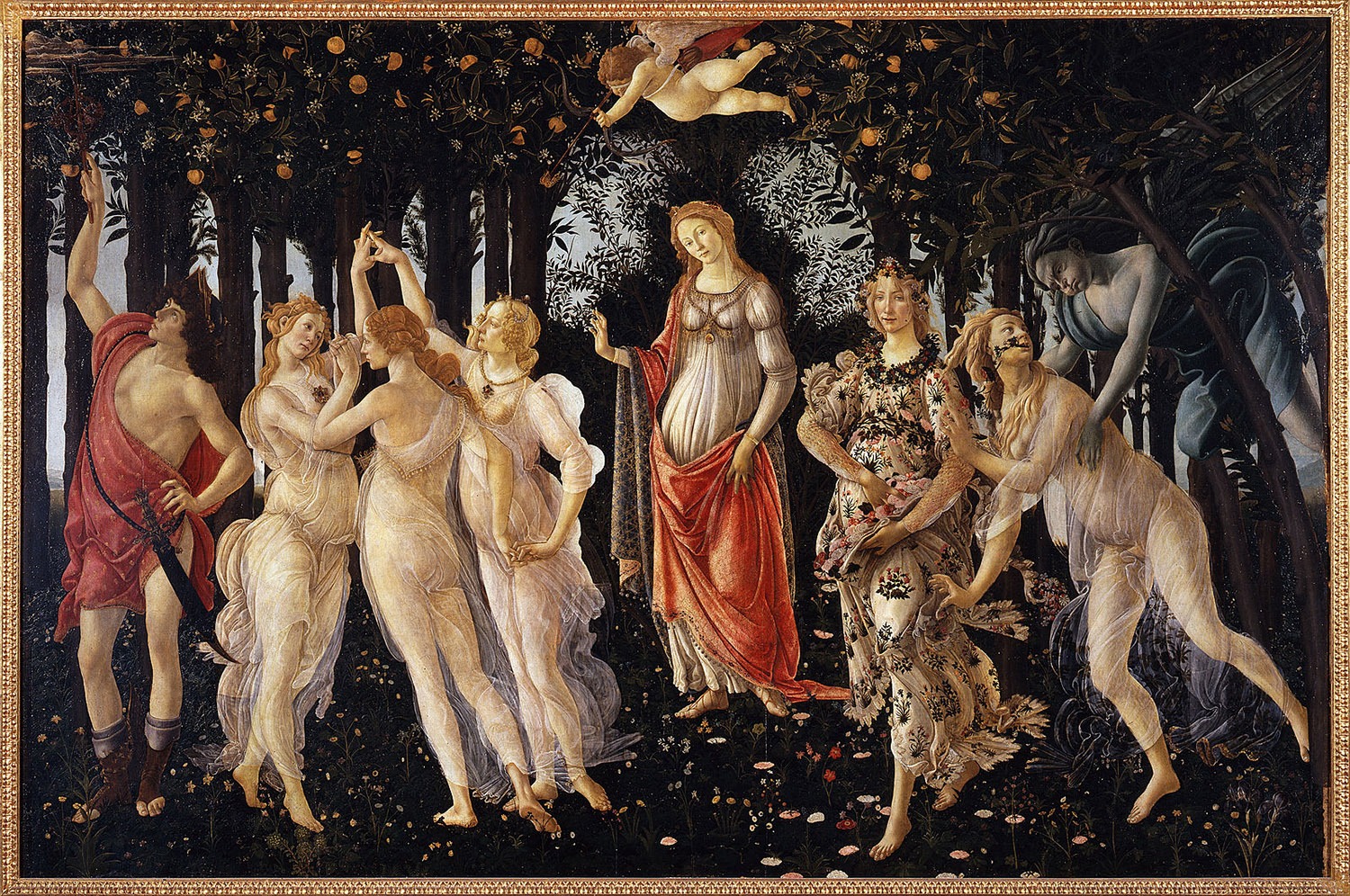 The piece was acquired by an unnamed collector and Sotheby's doesn't comment on the identity of the ultimate buyer. "A lot of the Old Master images are stronger and more contemporary than you expect or associate with the category and we are seeing many collectors come from other categories who are attracted to them," Harvey says of the growing interest in the field. "You don't need to hang an Old Master in a dusty library. These paintings can hold up in any setting."
Other key lots in the sale were Rembrandt's small but mighty Abraham and the Angels, 1646, also part of the Master Paintings & Sculpture Part I sale. The masterpiece, which has remained in private hands for over 100 years, depicts a biblical scene with Abraham, who seems to glow from within the canvas, and three angels who tell him about his son Isaac. It is the most expensive Rembrandt to come to auction since 2009 but was withdrawn from the auction at the 11th hour. The expressive marble sculpture Autumn, circa 1615–18, by Gian Lorenzo Bernini and his father Pietro Bernini, sold for a record-setting $27.6 million, and Rachel Ruysch's masterful Still life with flowers in a vase on a ledge with a dragonfly, caterpillar, and butterfly from 1698, realized $2.2 million, against an estimate of $1 million to $1.5 million.
Sotheby's Masters Week takes place online and in person from January 22 -30. 
Next Post