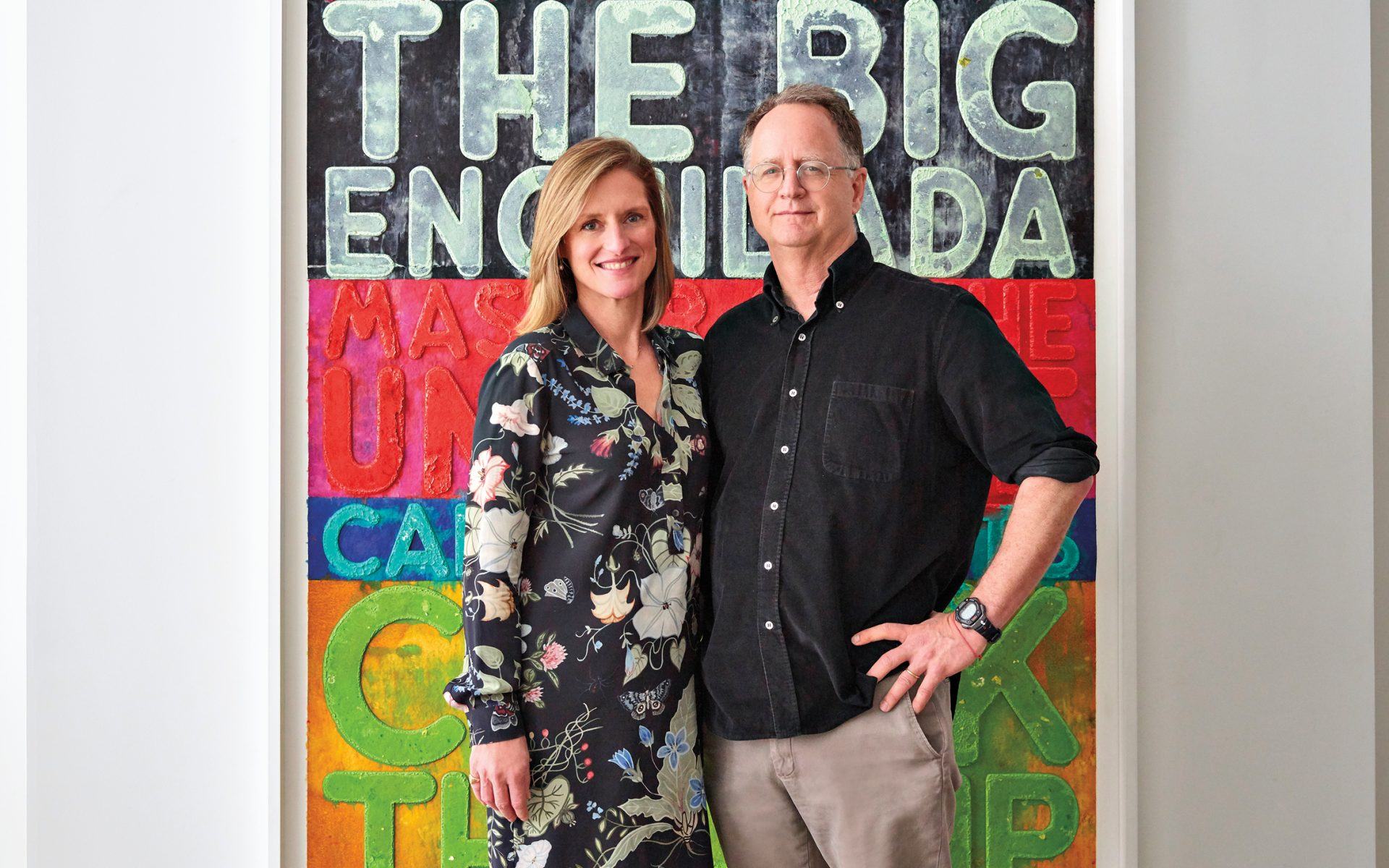 Innovative Print Studio Two Palms Celebrates 25 Years
Chuck Close, Richard Prince, Sol LeWitt, and Mel Bochner are just of the few of the major artists who have experimented with technique at this New York studio
The innovative New York printing studio Two Palms may be celebrating its 25th anniversary this year, but many of its techniques date much farther back. Here, artists can experiment with monotype and silk-screening as well as the long-lost technique woodburytype, which was invented in the early 1860s to mechanically reproduce photographic images using lead plates and hot ink mixed with gelatin. Chuck Close used the 19th-century method, unsurpassed for its tonal subtlety, for his 2013 portraits of President Obama.
"The simplest form of pressing something is between two bare hands," says Two Palms founder David Lasry, who runs the studio with his wife, Evelyn. "The double meaning is we try to make a bit of an oasis for artists to come here and figure out how to make something they can't make in their own studio. It's a laboratory for them."
Matthew Barney, Richard Prince, Chris Ofili, and Carroll Dunham are among the dozen artists with projects in various stages of development at the third-floor SoHo studio, which includes a showroom in front. Often, mistakes lead to new directions. Exploiting a previous casting accident, for instance, Barney is now collaborating with master printmakers at Two Palms to figure out how to grow similar organic-looking knobs of metal for his new work.
Recommended: Pace Gallery Debuts Its Massive Chelsea Flagship
After Lasry received his MFA in painting at Yale, he opened the studio in 1994 with a near-obsolete hydraulic press designed to mold rubber under high vertical pressure. "I liked the actual physical object that came from the marriage of paper, plate, and material under extreme pressure," he says. Lasry's first client was conceptual artist Mel Bochner, his onetime professor, who happened to be walking by as the press was being delivered. Bochner then referred artists, including Dunham, Terry Winters, and Sol LeWitt, to Lasry's studio.
Two Palms now participates in five art fairs annually, and its staff has grown to 15, with two people dedicated to research and development. In celebration of the studio's anniversary, the Lasrys are planning an auction early next year with new works by many of their key collaborators, including Cecily Brown, Stanley Whitney, and Bochner, that will help raise funds for Planned Parenthood. "We have to keep figuring out new ways to make things for the artists," says Lasry. "Mel says he comes here for the surprise."
A version of this article first appeared in print in our 2019 Fall issue under the headline "Prints Charming." Subscribe to the magazine.
Next Post