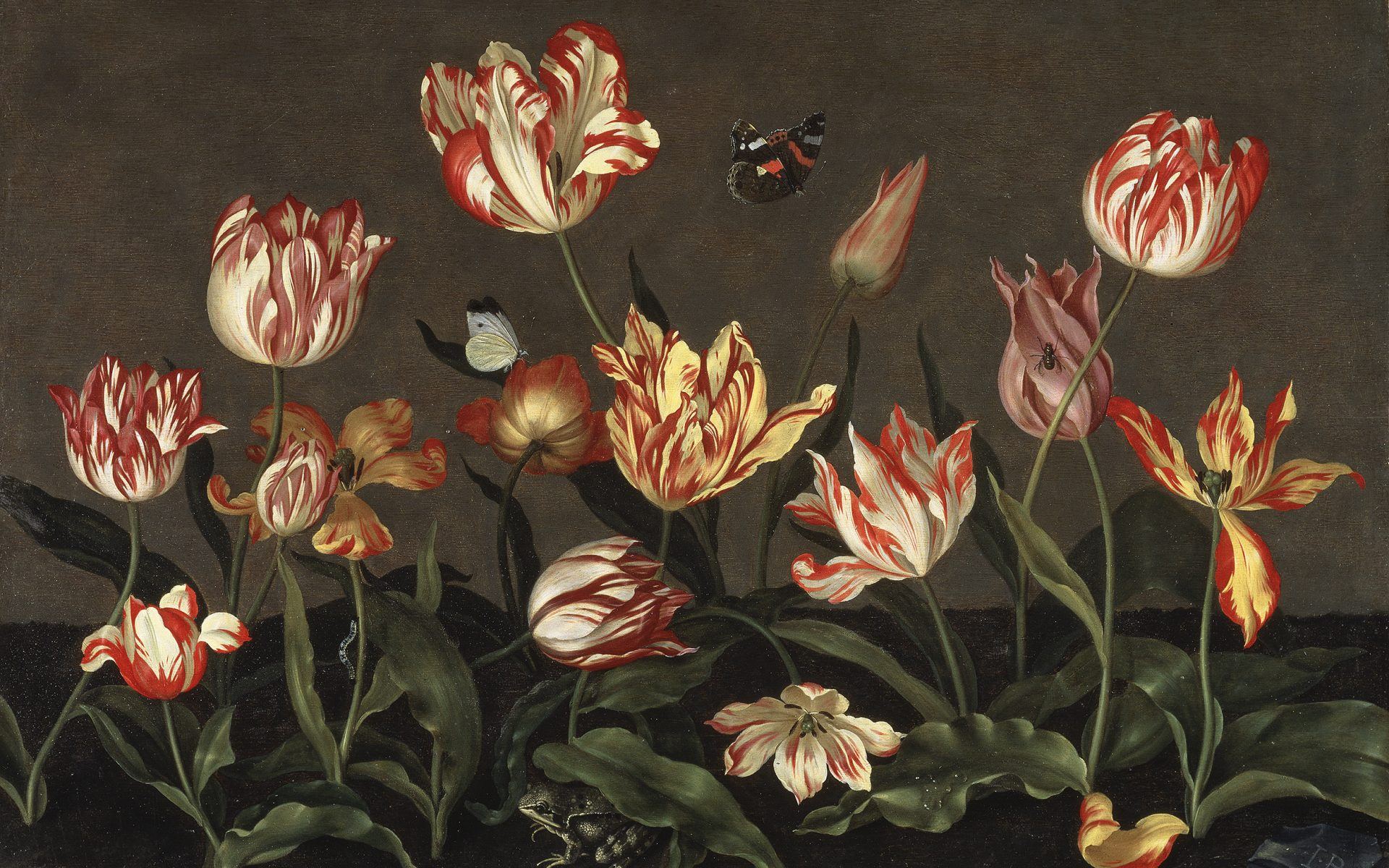 Tracing the Tulip Through 4 Centuries of Art and Design
The flower has inspired many of the greatest talents in history, from René Lalique to Eero Saarinen
Four hundred years before midcentury-modern design transformed the genus of vulgarity into allure, bourgeois Dutch society turned tulip bulbs into speculative trophies. Tulips were introduced to the West around 1554 by Ogier Ghiselin de Busbecq, the Holy Roman Empire's ambassador the Ottoman Empire. De Busbecq then sent bulbs to his friend Carolus Clusius, a pioneering botanist at Leiden's botanical garden, where his cultivation of tulips laid the foundation for the Dutch tulip bulb industry.
During the two-year tulipomania, from 1636–37, prices reached 100,000 florins—about $2.8 million in today's dollars—for a single bulb. Many books were produced to promote the rarer cultivars, like Tulipboeken (circa 1635–45) by painter and tulip dealer Jacob Marrel. His watercolors on paper were among the first Western impressions of tulip flowers, and they would eventually influence textiles, utensils, objects d'art, and furniture.
Recommended: 8 of the Most Artful Florists in the World
The tulip—its name derives from tulbend, Turkish for "turban"—was a popular subject in the Arts and Crafts movement, which originated in William Morris's 1862 floral designs. Many designers followed, including Tiffany Studios, with its "Tulip" lamp; Heinrich Vogeler, with tulip-inspired cutlery; and vase designs by René Lalique.
Influenced by Morris, Dagobert Peche then used simplified tulip designs in his textiles and jewelry in the Wiener Werkstätte style. Connoisseurs are captivated by its blooms but also by how the tulip seems to defy gravity, whether standing tall or draped from its stalk after it's cut.
In 1957, when Eero Saarinen wanted to liberate people from the unremarkable shape of the day's customary table and chair legs, he chose fiberglass to build his designs. To showcase the qualities of this new material, he shaped his new line of furniture after the humble, yet sculpturally beautiful, tulip.
Next Post