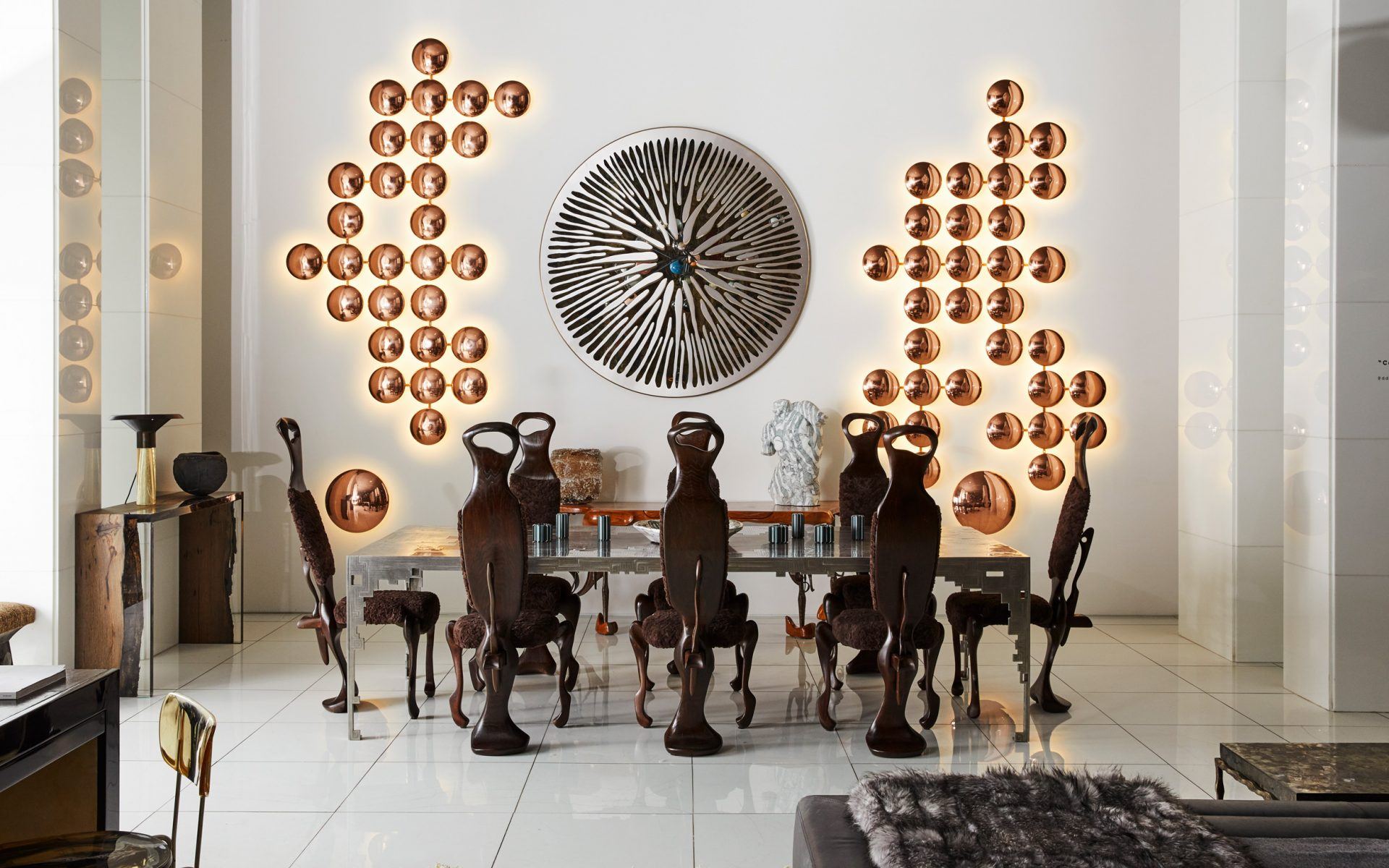 Tony Ingrao and Randy Kemper Create a Surreal Parisian-Style Loft at DDC
On view in Manhattan, "Coup de Foudre" features works by Wendell Castle, Gaetano Pesce, and Franz West
One look at the pillowy nest of iridescent tubes on view at furniture mecca DDC and it becomes clear why the Campana Brothers named their woven creation the Boa sofa. Filled with goose down, the snakelike tangle was the first piece that designer Tony Ingrao picked out for "Coup de Foudre," a new show at DDC's Madison Avenue outpost. "I was immediately drawn to its incredible color, which is purple with an undertone of red," Ingrao tells Galerie. "And the design is as comfortable as it is bold."
On view through January 5, "Coup de Foudre" was germinated in Los Angeles, where Ingrao was shopping for vintage furnishings. He was stuck with the idea to conjure a Parisian-style loft that melded choice antiques with whimsical pieces by contemporary designers like Wendell Castle, Gaetano Pesce, and Franz West.
Recommended: Why 35 Hudson Yards Is Manhattan's Most Luxurious New Address
Created in collaboration with Ingrao's partner, Randy Kemper, the show takes its name from the French term meaning "love at first sight." (The literal translation is "lightning bolt.") The title was chosen because each of the pieces—which include everything from a monumental tapestry from 1690 to an Erwan Boulloud marble and steel dining table—was selected based on whether Ingrao and Kemper got an instant "lovestruck" feeling upon first seeing it.
While the design of the show is meant to evoke a residential setting in Paris, Ingrao made a few unexpected layout choices. "Rather than hiding or disguising the sleeping area, as is usually done, I wanted the bedroom and office areas to be right in the center," he explains. "I placed the dining and living room areas off to each side, giving every area a chic yet multipurpose and unexpected use."
Ingrao's favorite view of the show can be had when nestled into the Boa sofa, which is flanked by lighting by Bocci and Wendell Castle. "You face the dining area with Gianluca Pacchioni's amazing Pupil mirror on the wall above the fabulous Gino Charpentier chairs at the Boulloud dining table," he says. "The combination is striking." We'd say so as well.
"Coup de Foudre" is on view through January 5, 2020, at DDC, 134 Madison Avenue, New York. 
Next Post