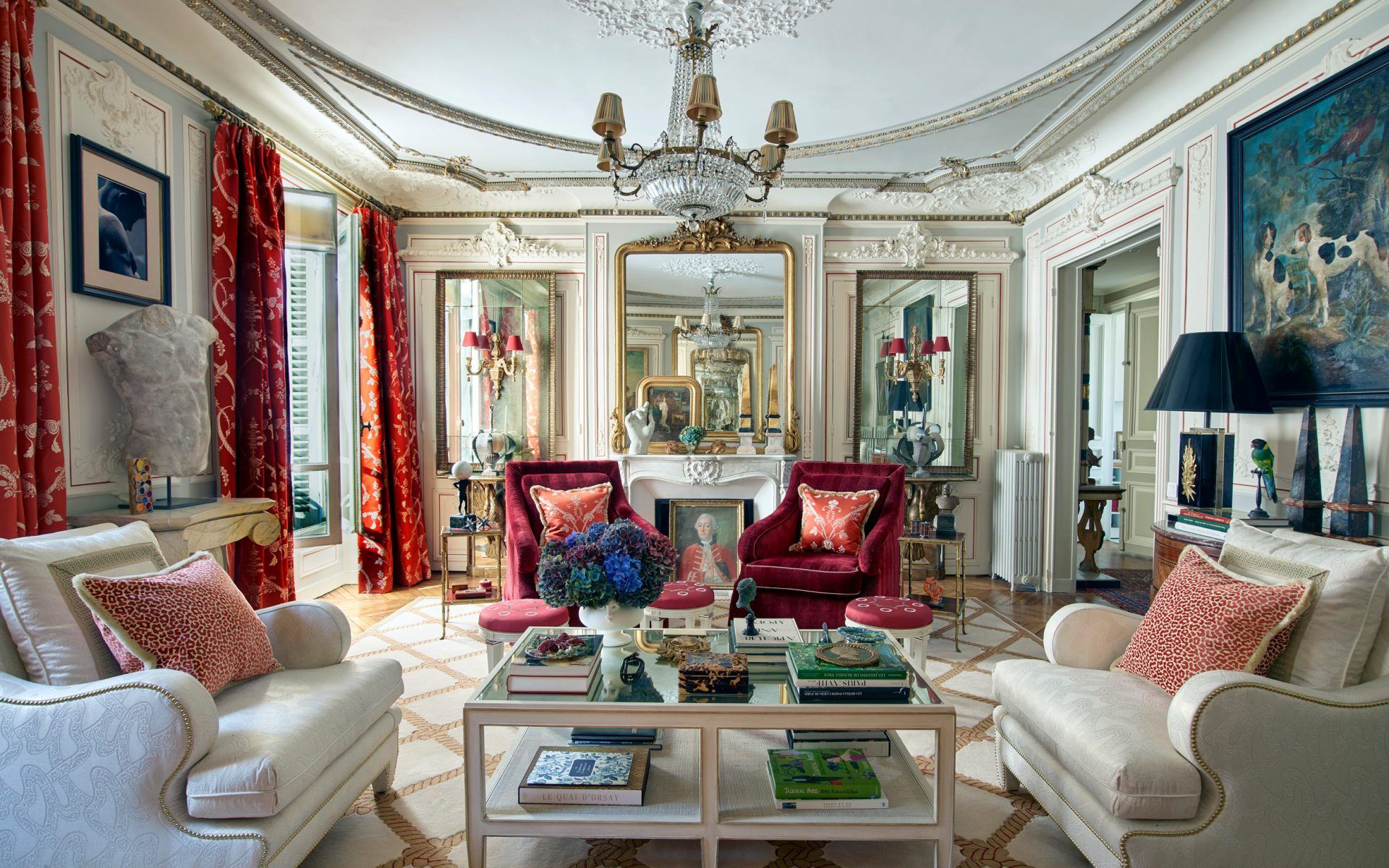 8 Dreamy Rooms Designed by Timothy Corrigan
The acclaimed designer's new Rizzoli book is brimming with inspiration and personal anecdotes
Is there anything designer Timothy Corrigan can't do? In his first book, An Invitation to Chateau du Grand-Lucé, the Los Angeles–based talent chronicled the arduous but rewarding task of overhauling a timeworn (to put it mildly) 45,000-square-foot landmark nestled in the idyllic French countryside.
Now, Corrigan is releasing the highly anticipated follow-up, The New Elegance: Stylish, Comfortable Rooms for Today (Rizzoli), which features a diverse array of projects including a prominent philanthropist's 36th-floor apartment in Chicago, a Doha palace presided over by the Qatari royal family, and even the designer's own sumptuous Paris pied-à-terre.
Corrigan's masterful ability to create spaces that appear effortlessly chic is on full display throughout. "I wanted to illustrate the concept that elegant can be comfortable," he tells Galerie. "Just because a room is beautiful doesn't mean it can't also be livable and practical."
Recommended: See Designer Vincent Darré's Dazzling Parisian Interiors
Organized by project, the tome features 11 chapters each punctuated by approachable explanations of Corrigan's core design principles, which he says can be adapted to suit anyone's style. "The goal was to make it accessible for the reader, so that they could go through a chapter and then learn about the central elements they may not have noticed."
Among the interludes are pages dedicated to symmetry, layering, color, architectural details, and—crucially—art. "I'm very conscious when designing for an important art collection," he says. "I want the art to be the star, but I don't want it to feel like a gallery; it needs to be integrated in the home in a natural way so that it's just part of the DNA."
Although Corrigan says it's hard to pick a favorite, the cover project is clearly dear to him. Crafted for a major collector, the residence incorporates works by Picasso, Frank Stella, Jasper Johns, Roy Lichtenstein, and Joan Mitchell. "I've worked with the client on three different projects," he says. "Her aesthetic is so pared down and minimalist. Even though we come from very different points of view, we both appreciate what the other is bringing to the table." The glowing results speaks for themselves.
See the standout rooms in the book below.
Next Post