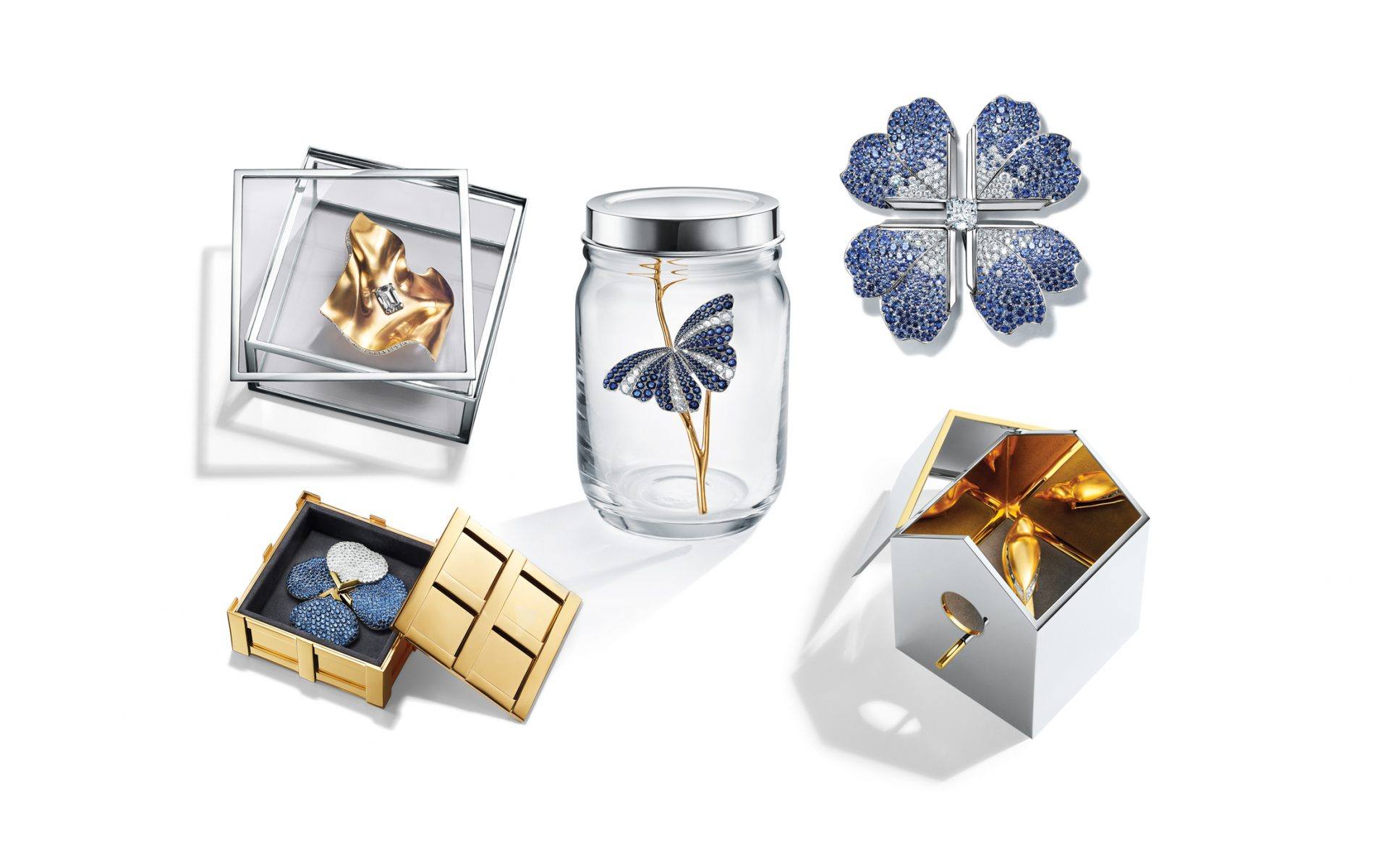 Tiffany & Co.'s Exquisite Blue Book Collection Features One-of-a-Kind Jewelry Creations
Chief artistic officer Reed Krakoff was inspired by the company's legendary catalogue dating to 1845
Mail-order catalogues may be quickly becoming a thing of the past, but for Tiffany & Co. the legacy and craftsmanship of the brand's venerable Blue Book live on. Inspired by the catalogue, originally published in 1845 as the very first of its kind, the Blue Book 2019 collection, Tiffany Jewel Box, features unique high-jewelry creations that are wearable works of art.
In designing the pieces, the company's chief artistic officer, Reed Krakoff, naturally mined the archives for icons of the brand, then delved deeper for inspiration. "We wanted to create a collection that speaks to connoisseurs of the unusual and unexpected, to people who are looking for something they've never seen or worn before," he explains. "It's a collection that surprises, represents the best of what Tiffany has to offer, and brings beauty into their lifestyle."
And surprise it does—with a variety of styles that spotlight the exceptional talents of Tiffany's artisans who handcraft the remarkable pieces in the workshop above the Fifth Avenue flagship in New York City. "When I was designing my first Blue Book collection, I approached it as a laboratory for developing new concepts," notes Krakoff. "It's where our most creative, our most experimental, our most innovative concepts begin."
Those innovations include a sizable array of bijoux destined to become modern classics. Several designs draw from nature. For instance, layers of flower petals are set with sapphires to achieve a stunning translucency, while another piece captures the weightless quality of butterfly wings.
Recommended: Celebrating Tiffany & Co.'s Incredible Legacy in a New Exhibition in Shanghai
In the series called Frame, exquisite diamonds hover inside small boxes linked together by even more diamonds to produce an elegant punk rock effect. Another design draws on the traditional Tiffany motifs of hearts and stars, while the Ribbon series shows the craftsmen's savoir faire conjuring fluidity from components as rigid as precious and semiprecious stones and metal.
But the Blue Book 2019 collection includes more than just extraordinary jewelry—many of the pieces in each of the series come complete with vessels to display them so the work can be admired even when not being worn. "These pieces straddle the worlds of jewelry and sculpture in an interesting way," says Krakoff. "My favorite would have to be a jeweled butterfly captured in a glass jar, fluttering on an 18K-gold twig."
Recommended: Sevan Biçakçi Creates Miniature Hagia Sophia Inside a Dazzling Ring
Other examples include a heart set with cracked-iced rubies in an 18K-yellow-gold-plated box, a gold bird brooch with a wing detail in sapphires and diamonds complete with its own birdhouse, and a platinum and diamond scarab beetle clutching a cushion-cut blue spinel that nestles inside a matchbox of 24K vermeil and sterling silver. There's even a brooch of 18K yellow gold and platinum set with a five-plus-carat, emerald-cut diamond that is inspired by a handkerchief and rests within a sterling-silver and glass box.
These inventive twists are a stylistic departure from the parures of almost two centuries ago, when the Blue Book began, and that seismic evolution was absolutely intentional—just like everything Krakoff does. "Historically, high jewelry was meant to be worn for formal occasions, but our lifestyles have evolved drastically," he remarks. "I wanted to create a collection that reflects a modern lifestyle, where formality no longer equates to luxury." And the result of all this rigorous work—nothing but timeless, effortless style.
A version of this story appeared in our Winter 2019 Issue under the headline "Storied Book." Subscribe to the magazine.
Next Post