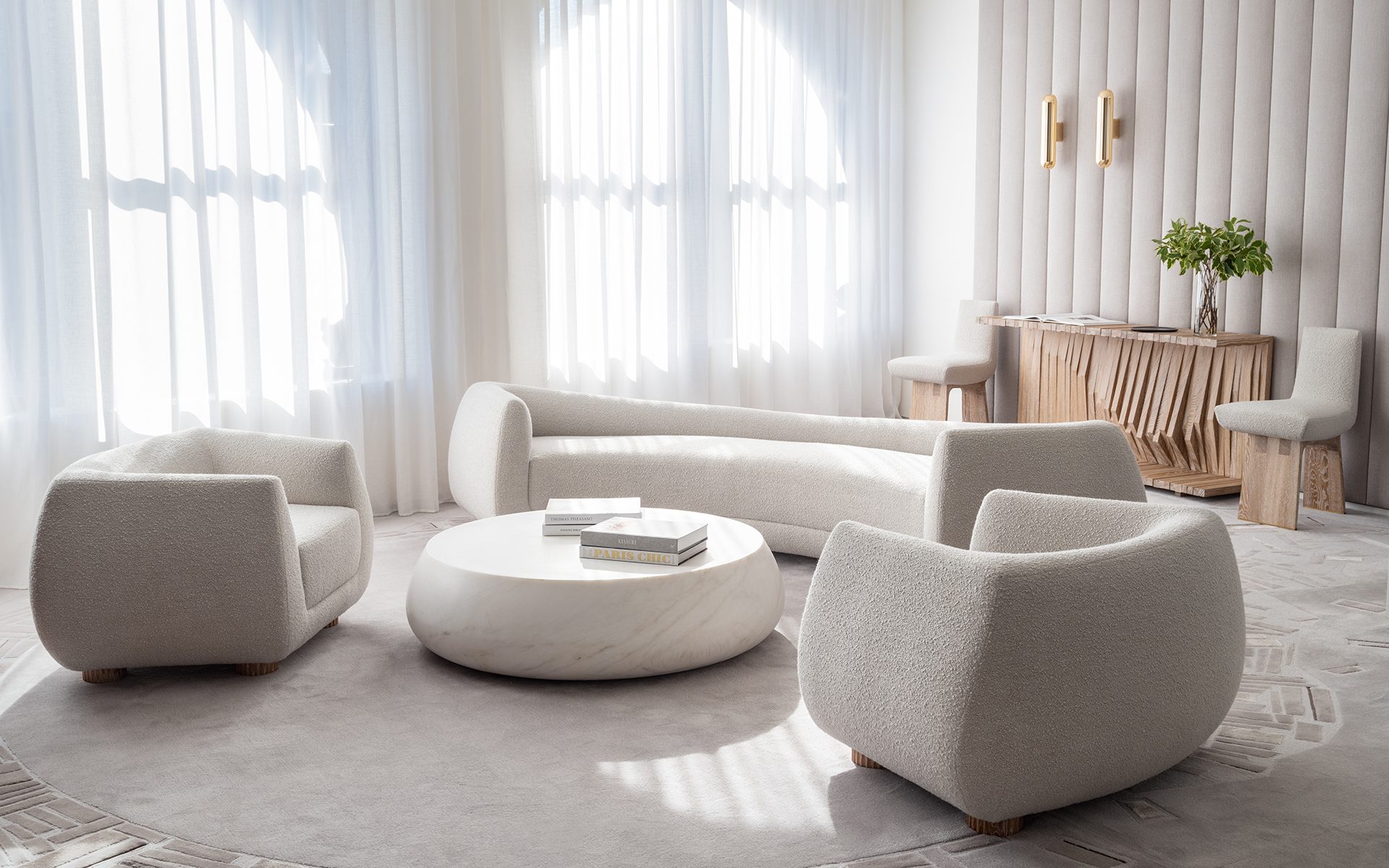 Thomas Pheasant Crafts an Ethereal French Design Gallery in Manhattan
Located in NoHo, Par Excellence features work by top artisans in an architecturally significant, residential-style setting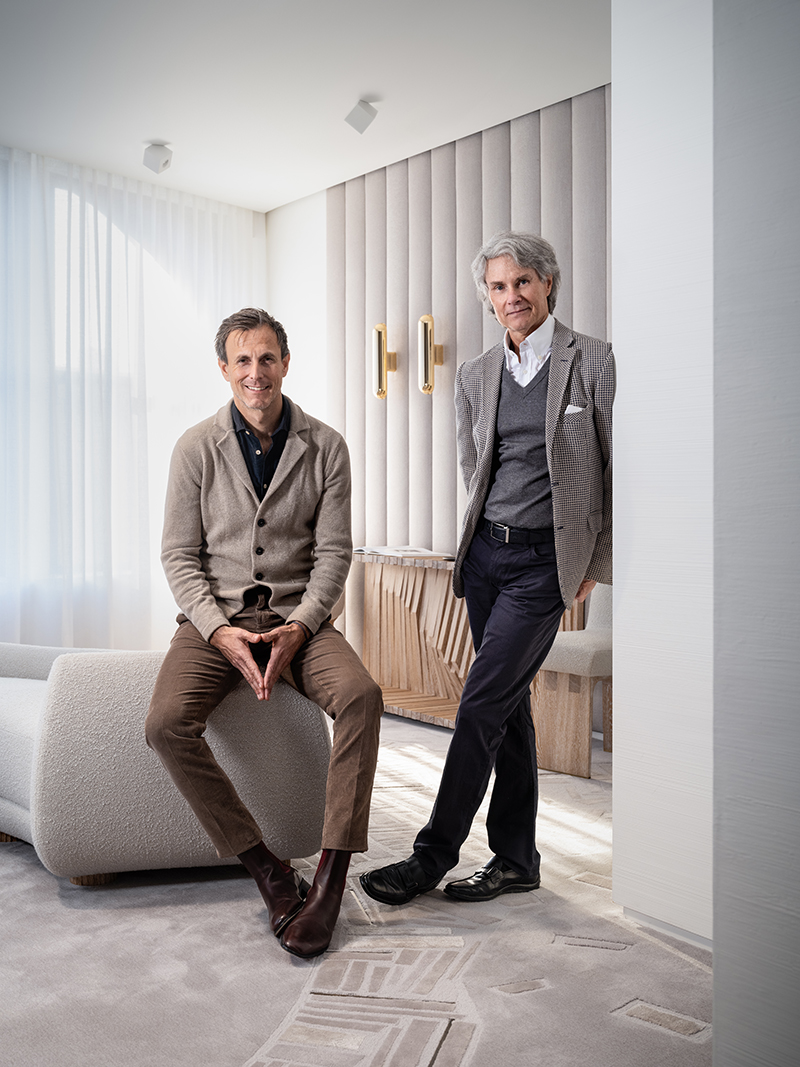 For today's top luxury brands, cultivating an experiential-style retail setting has become par for the course. So it's no surprise that for its latest endeavor, Par Excellence, a design gallery showcasing work by French artisans, called on esteemed designer Thomas Pheasant, whose debonair interiors artfully meld a sophisticated aesthetic with international savoir faire.
"The French art de vivre is a way of life. It's all about enjoying most simple pleasures with elegance," exclaims Par Excellence CEO Guillaume Bouchez. "France is a country of celebration, freedom, conviviality, and sharing. New York is a very dynamic place for interior design and architecture—it is the entry for the American market. If you can make it here, you can make it anywhere! There's a real appetite for a high level of craftsmanship, and this amazing project with Thomas Pheasant was the perfect opportunity to show what the best French craftsmen can do."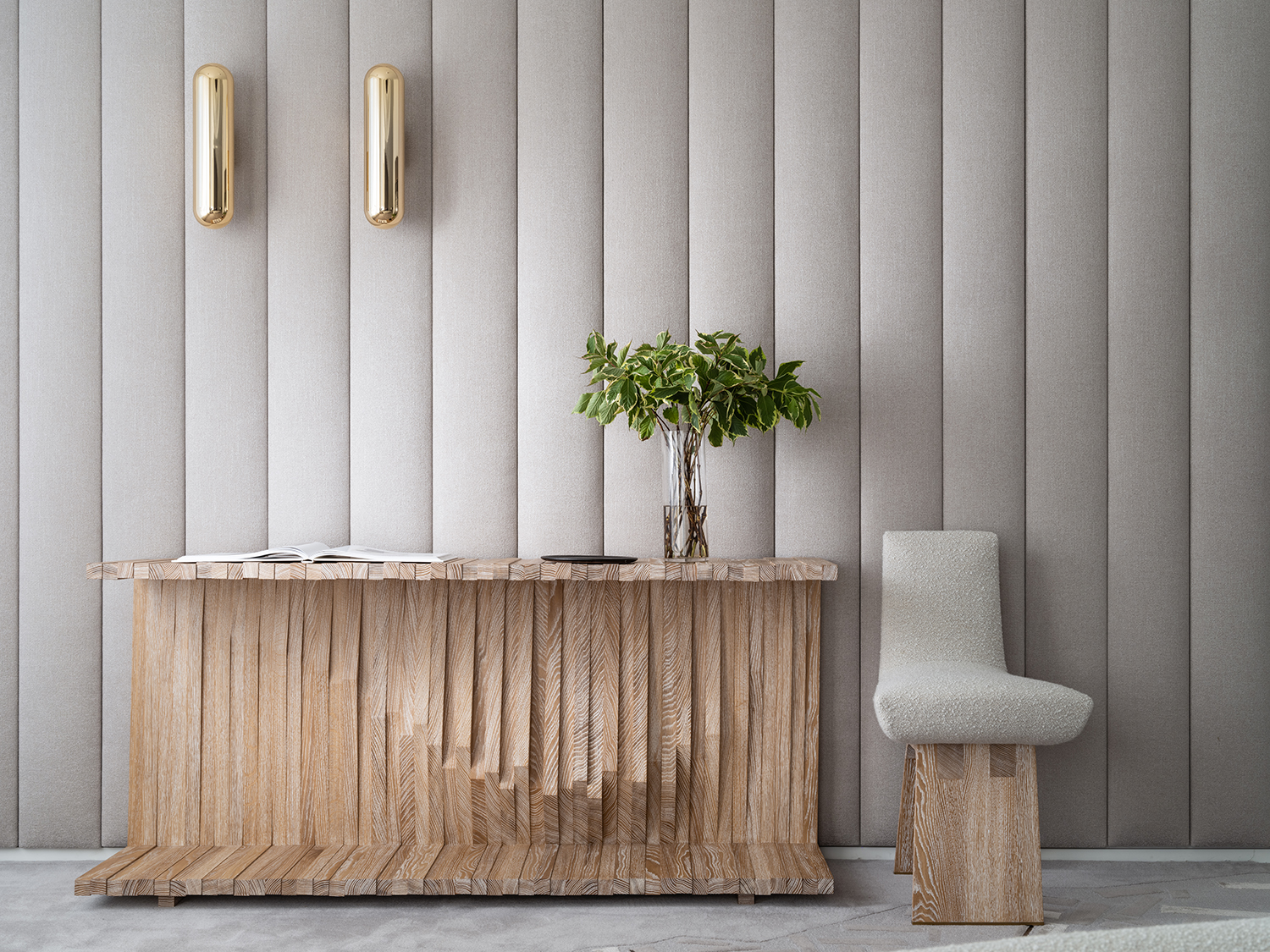 For Par Excellence's debut showroom, located at 344 Bowery in Lower Manhattan's NoHo neighborhood, the D.C.–based designer was tasked with transforming a classic New York apartment into an ethereal showplace for works by talented French makers. "The concept for the project was to view the creative talents of the French artisans through the lens of an American designer," Pheasant tells Galerie. "I didn't want to create a typical showroom space filled with disconnected samples from the various artisans. I wanted to showcase how the collective workrooms could fulfill a focused idea."
"Visiting the individual ateliers and workshops jumpstarted my process simply by allowing me to discover the history and abilities each atelier offered me," the designer continues. "These initial visits were so important as they gave me insight to the range of possibilities. The difficulty was to narrow my focus to a singular design concept for the showroom, very much as the process I go through in designing any interior. Once that concept was clear, the direction for each workroom was based on supporting that concept. Of course, as in any project, the space itself influenced the creative direction."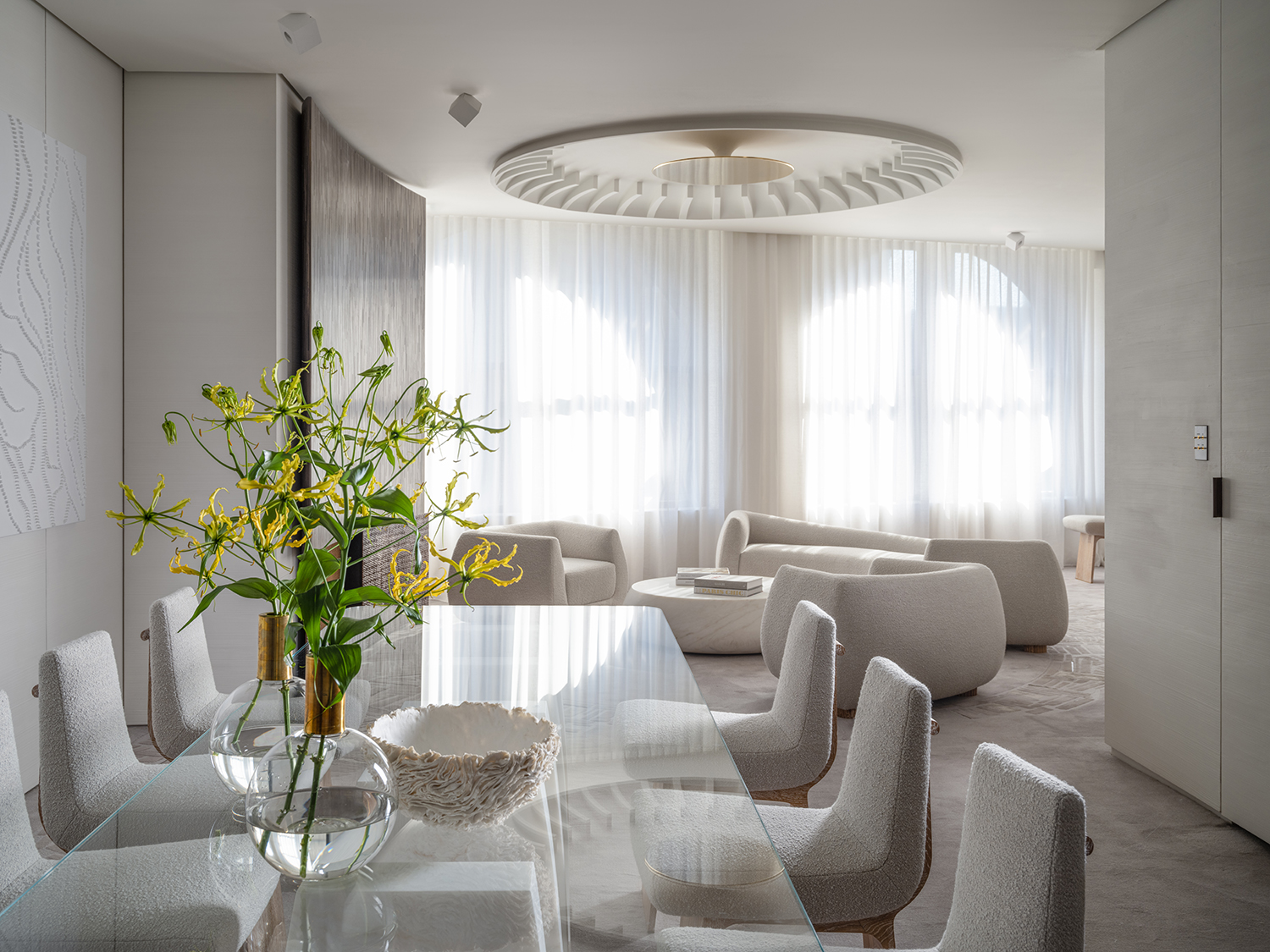 Once inside, an elevator ferries visitors directly into the living room of the sun-drenched loft. Oversize arched windows provide striking views of the Bowery Hotel on one side and north to the Chrysler Building on another. Sartorial details, such as a tufted wall from Jouffre/Ateliers Créatifs and sculptural plaster cupola by Auberlet et Laurent and Ozone, elevate the residential-like setting that boasts work by French artisans Ateliers Saint-Jacques, Manufacture de Tapis de Bourgogne, Ateliers Lison de Caunes, and Atelier de Ricou, among others.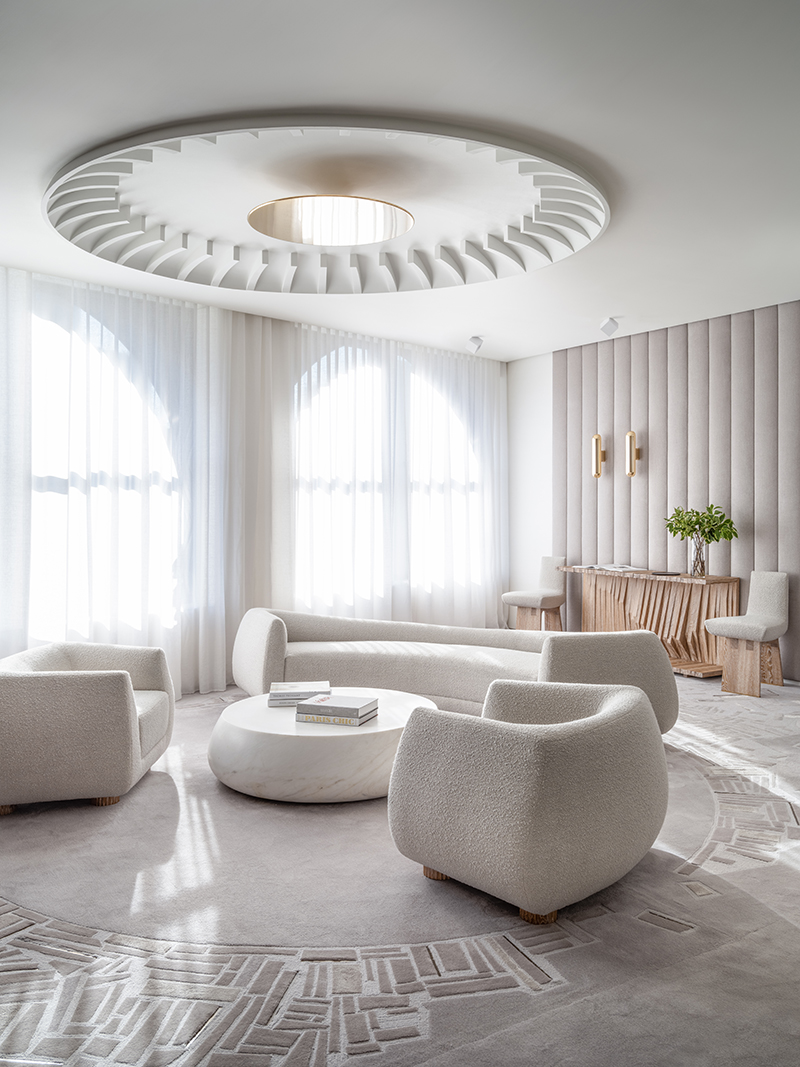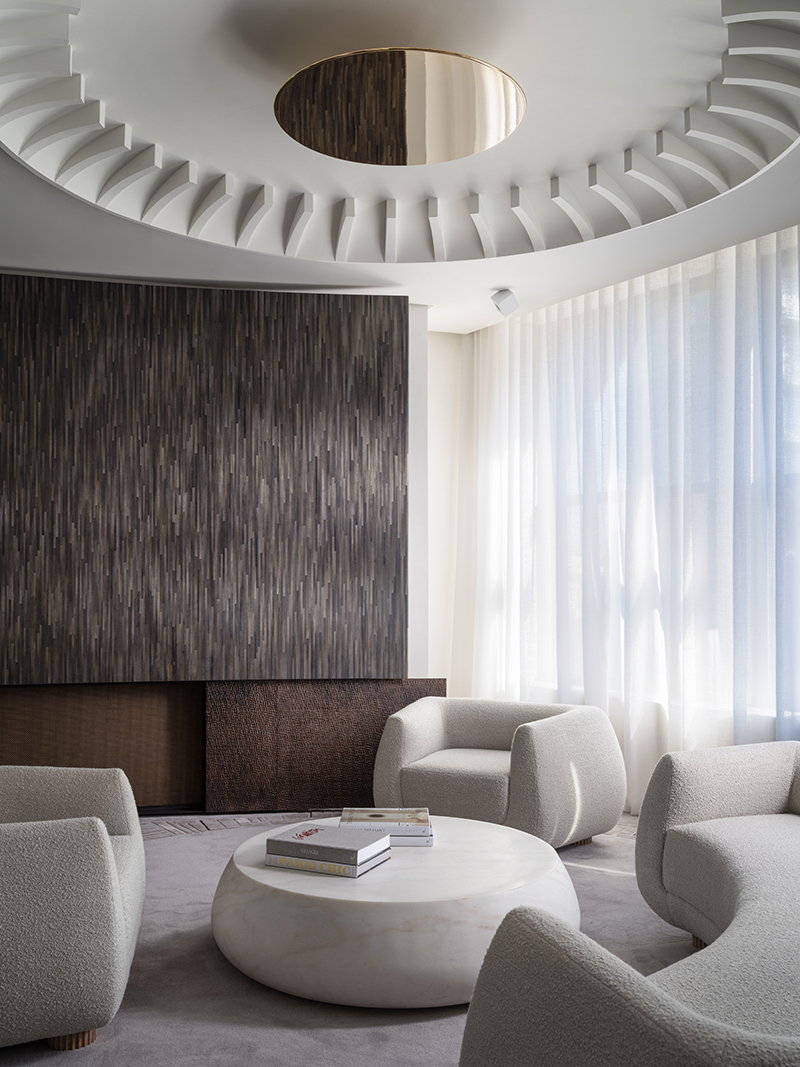 "Because of my love for designing furniture, I would have to say that developing the new designs for the individual furniture pieces was amazing," notes Pheasant. "Anytime I work with new fabricators there is a period of discovery and exploration on both sides—a sharing of thoughts and possibilities. Building these relationships is so valuable to any creative designer. It is amazing how one design sparks the next, which in turn sparks the next. Architecturally, the central ceiling element was a major statement in giving the space its signature. It's also a great example of incorporating one of the ateliers into collaboration on the architectural design. I worked with Ozone to create the elegant lighting element to highlight the central dome feature which was a key element for the space. I think this perfectly illustrates the idea of unique forces coming together to produce something special."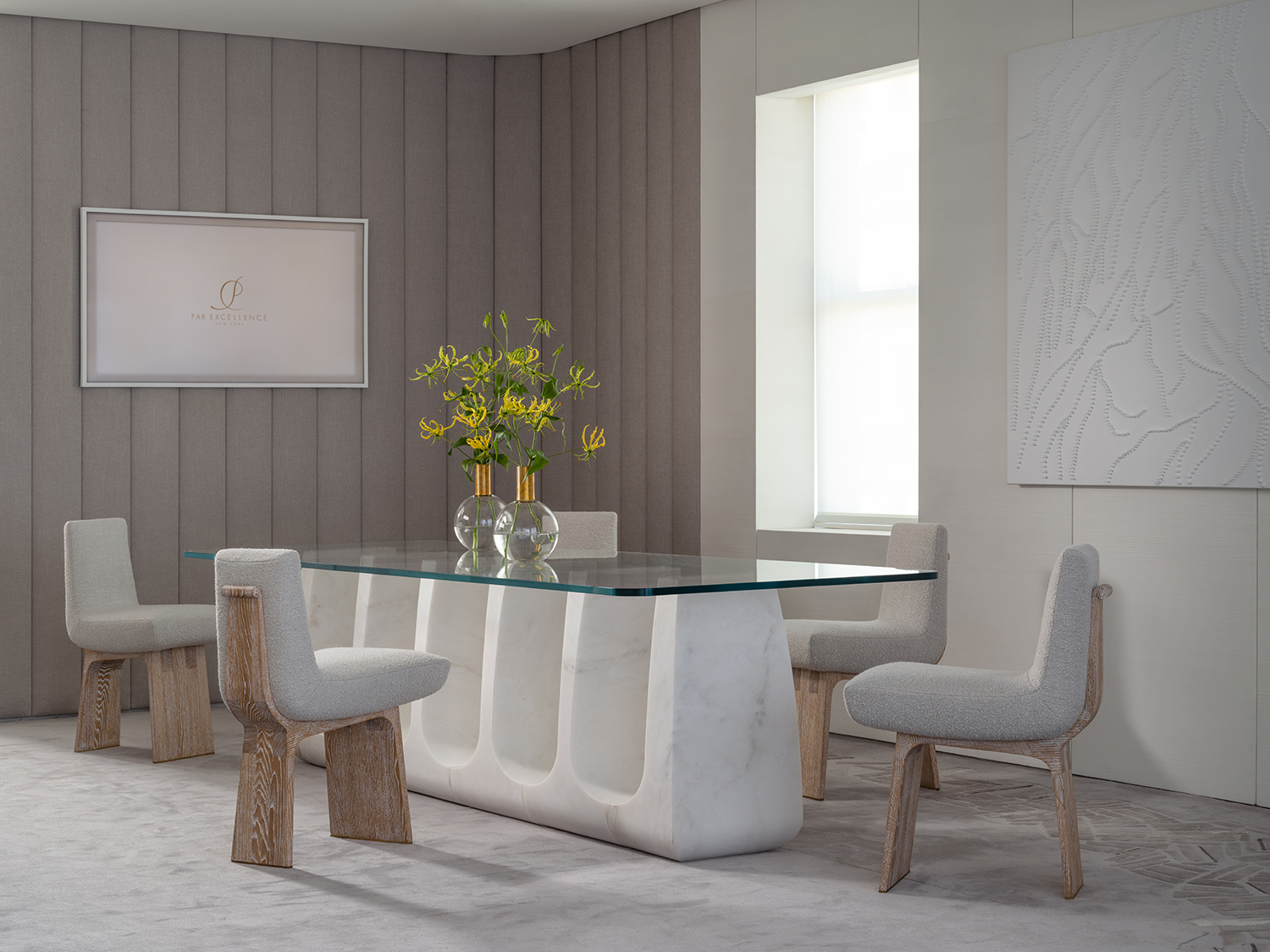 "In order to be the ultimate showroom for interior designers and architects seeking the best of French master craftsmanship, we needed to create a pool of complementary artisans from France—each one with their own savoir-faire," adds Bouchez. "When a new artisan applies to join Par Excellence, they need to be approved by all the others to guarantee the same level of expertise. The artisans already working with Par Excellence have been chosen from among the top artisans in France. Some of them have their roots in the 17th century under the French monarchy as suppliers of the royals and their châteaux, while working with the most talented international designers."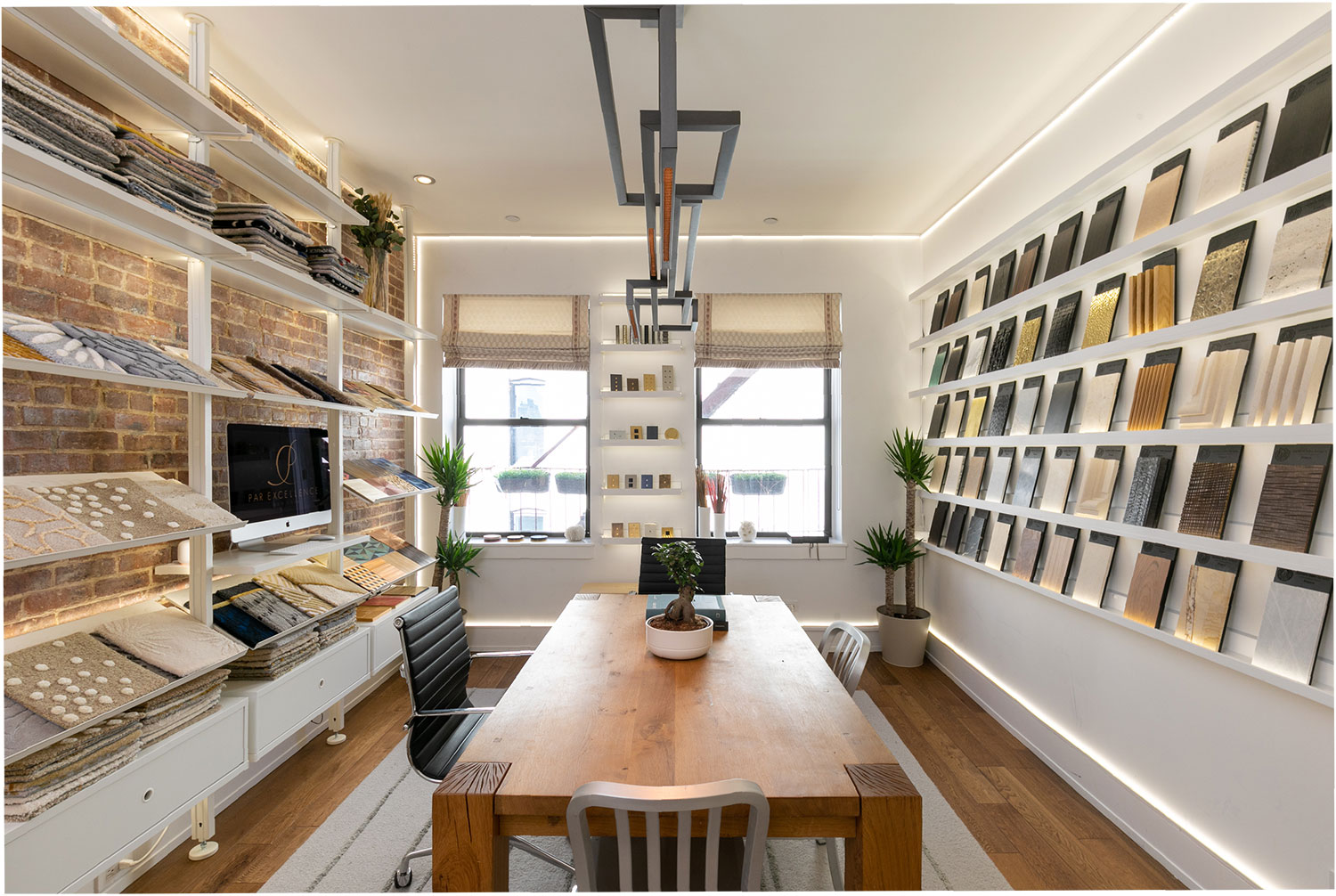 Notably, the showroom also incorporates a dining room and two sample libraries stocked with examples of bronze textures, decorative painting, straw marquetry, plasterwork, and other fine finishes. "There is a special awareness in the French culture that is linked to its past and propels its future," adds Pheasant. "How wonderful to be able to tap into this special appreciation for all things beautiful."
Next Post