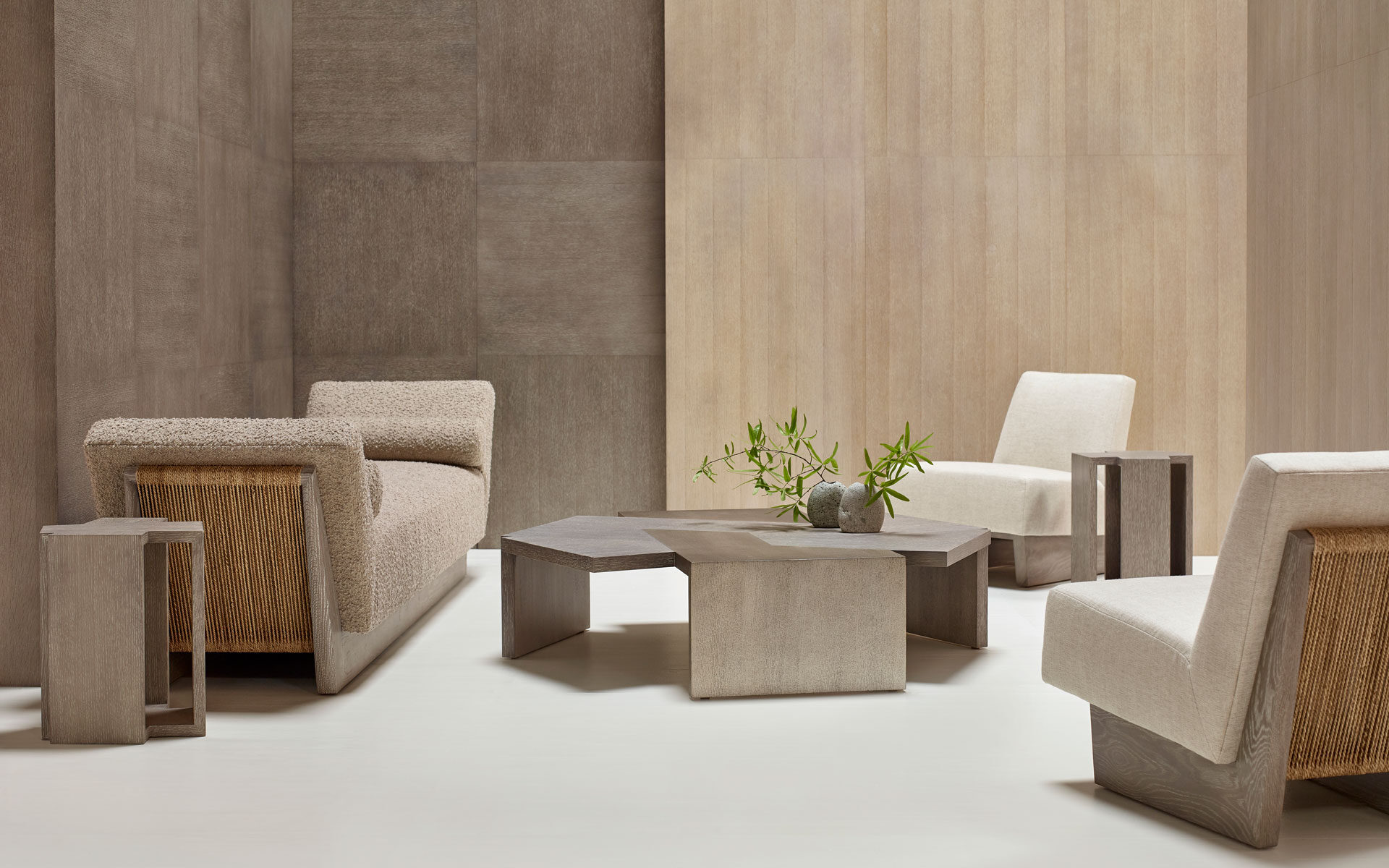 Thomas Pheasant Finds Inspiration in Japan for Striking New Furniture Collection
For a collaboration with McGuire, the celebrated designer was influenced by the roofs of Kyoto, the art installations on Naoshima, and the precision of the bamboo forests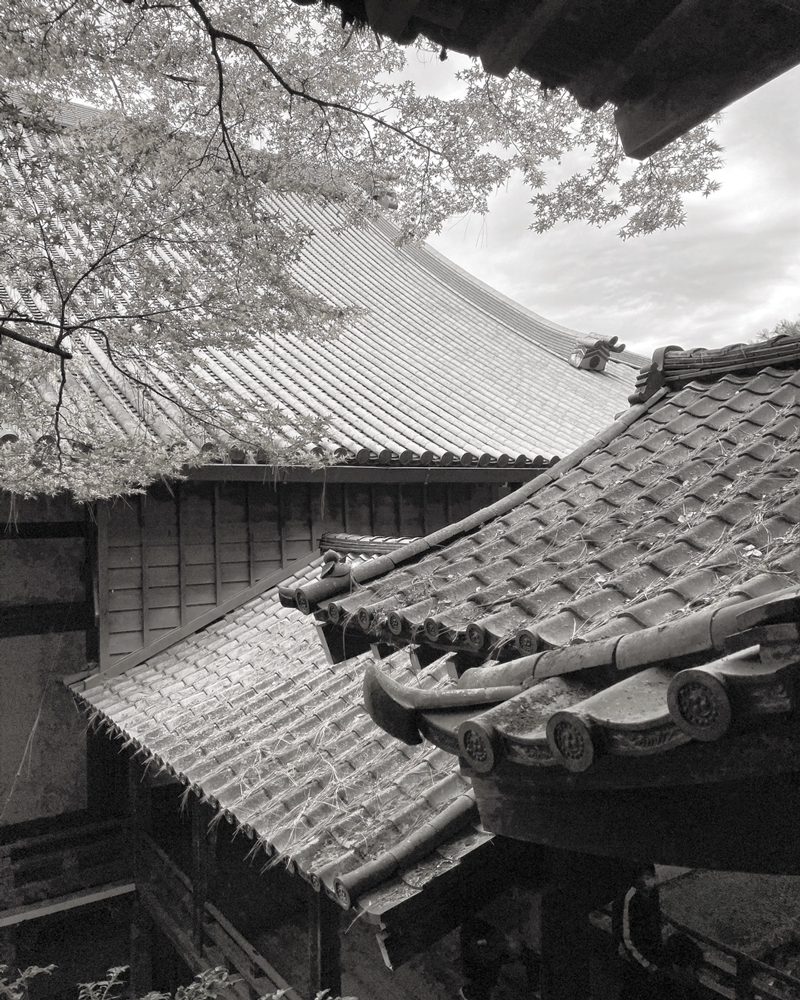 After two decades of exploring Europe for inspiration, designer Thomas Pheasant found fresh ideas in an intoxicating destination much farther from home for his third furniture collection with McGuire. "What was interesting about being in Japan was that it was the first time I felt like an outsider," says Pheasant, whose two-week trip to the country included stops in Tokyo, the art island of Naoshima, and the famous Sagano Bamboo Forest of Kyoto. "I can go to France and just blend. But when I was in Japan, I was really a viewer taking everything in."
Guided by a friend with an insider's knowledge of the country, he found himself transfixed by the architecture, art, and gardens, as well as the elegance of small gestures, such as the detailed wrapping on an everyday store purchase or the meticulous plating of multicourse dinners at tucked-away kaiseki restaurants. "Their culture puts such care into visual presentation," says Pheasant. "So much sophistication and complexity go into creating something that appears effortless."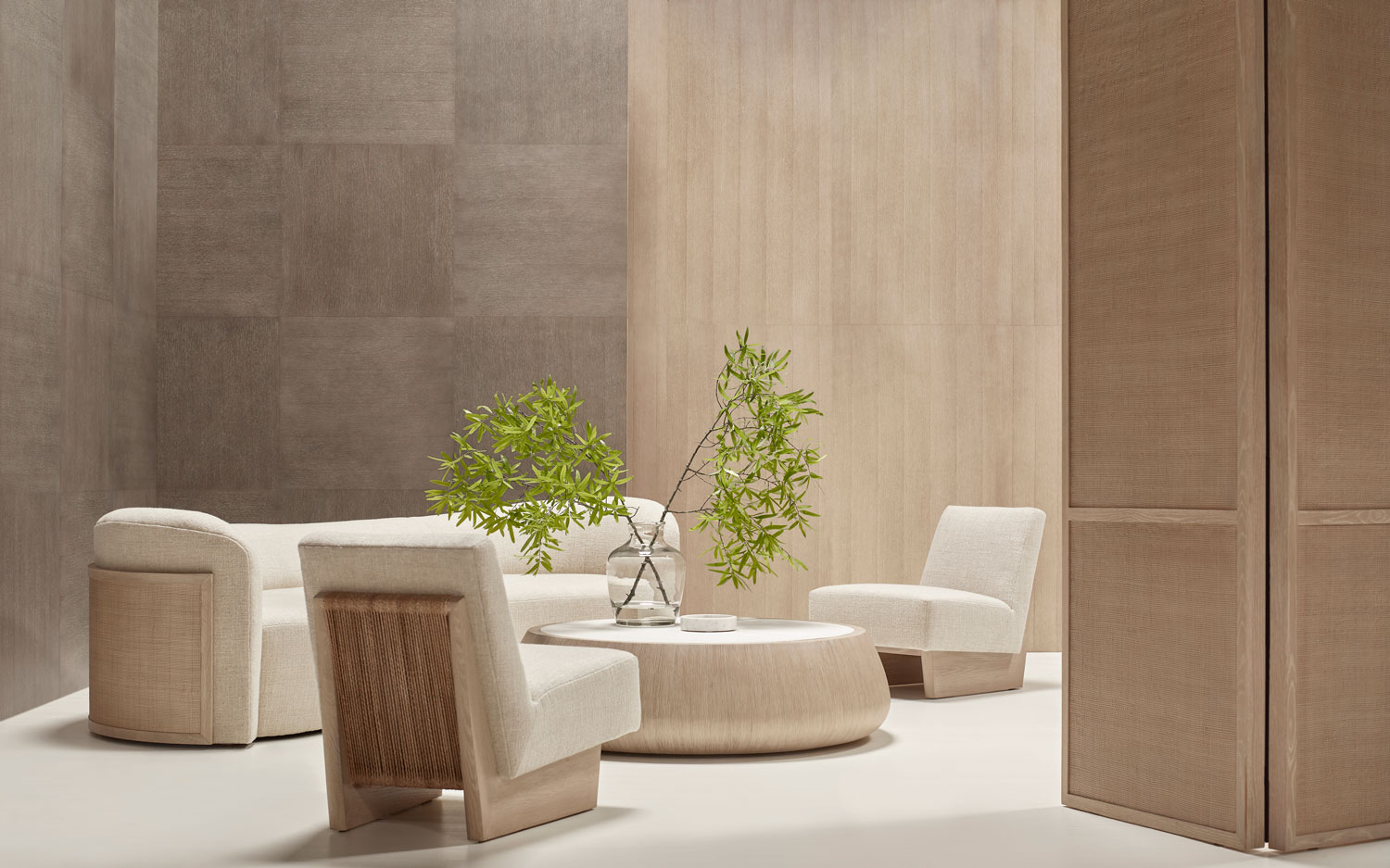 For his latest introduction, Pheasant reinterpreted an installation of large stones, viewed during a midnight tour of the Benesse House Museum, as the Drum cocktail table. References to the texture of bamboo fencing can be seen in the Strand chair's wood frame, enhanced with textured natural cord. A sketch of the iconic roofs, viewed from his Kyoto hotel, is echoed in the delicate swoop of the Sway lounge chair, which Pheasant envisions displaying in multiples. "I marveled at the repetitive rhythm of rooflines as far as I could see," says the designer.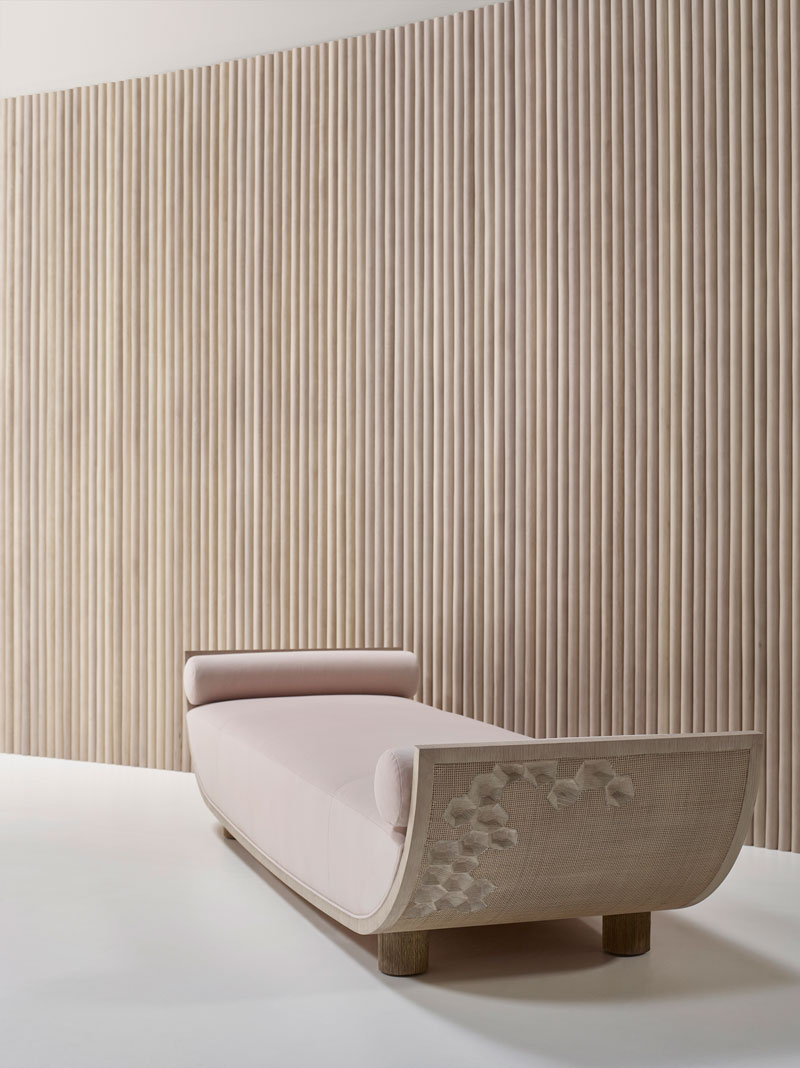 The most interpretative creations in the collection are the Crossing tables, crafted with interlocking asymmetric wood pieces. The design emerged from a visit to an exhibition of kimonos from the past century, which drew his eye to the art of how fabric folds. "Japan has held on to its culture so strongly that there's this thread that runs through every aspect," he says. "The collection is not Thomas Pheasant does Japanese furniture but my impressions of what I experienced and observed."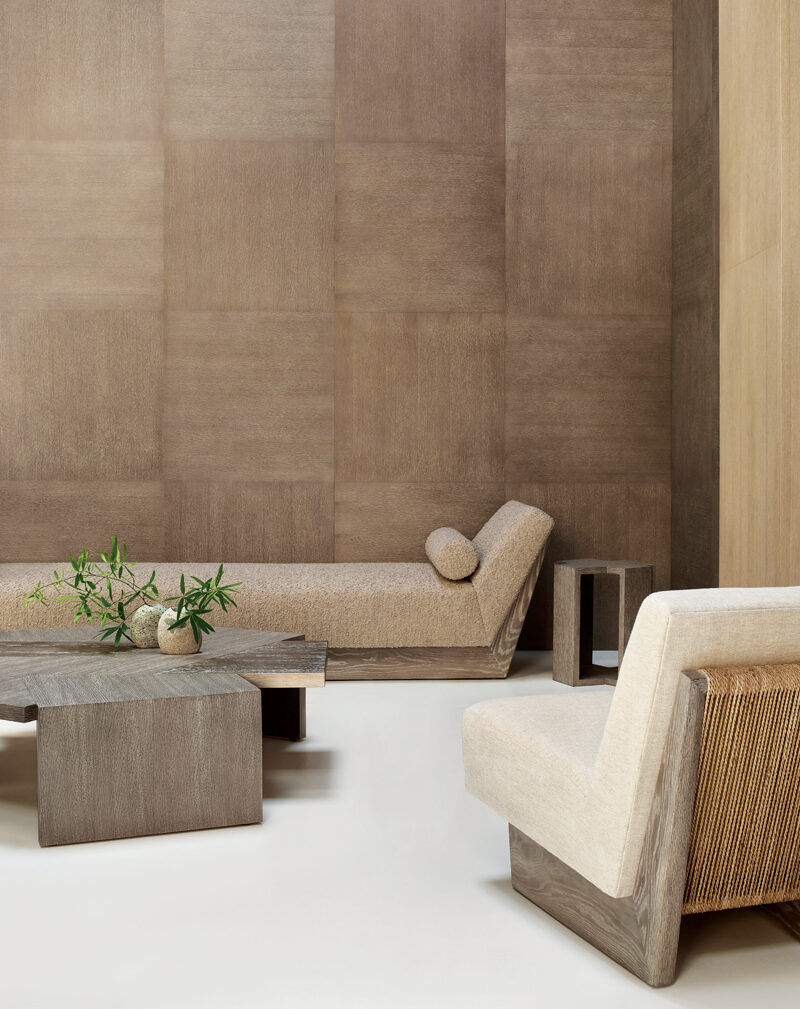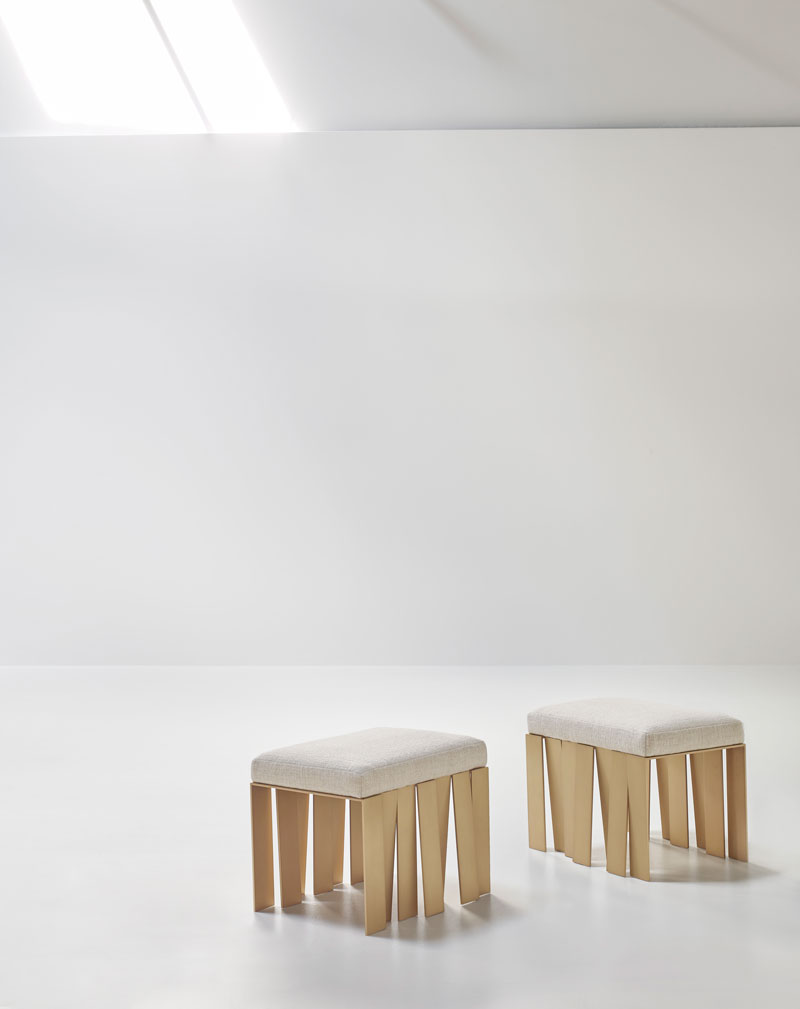 A version of this article first appeared in print in our 2021 Winter Issue under the headline "Foreign Territory." Subscribe to the magazine.
Next Post