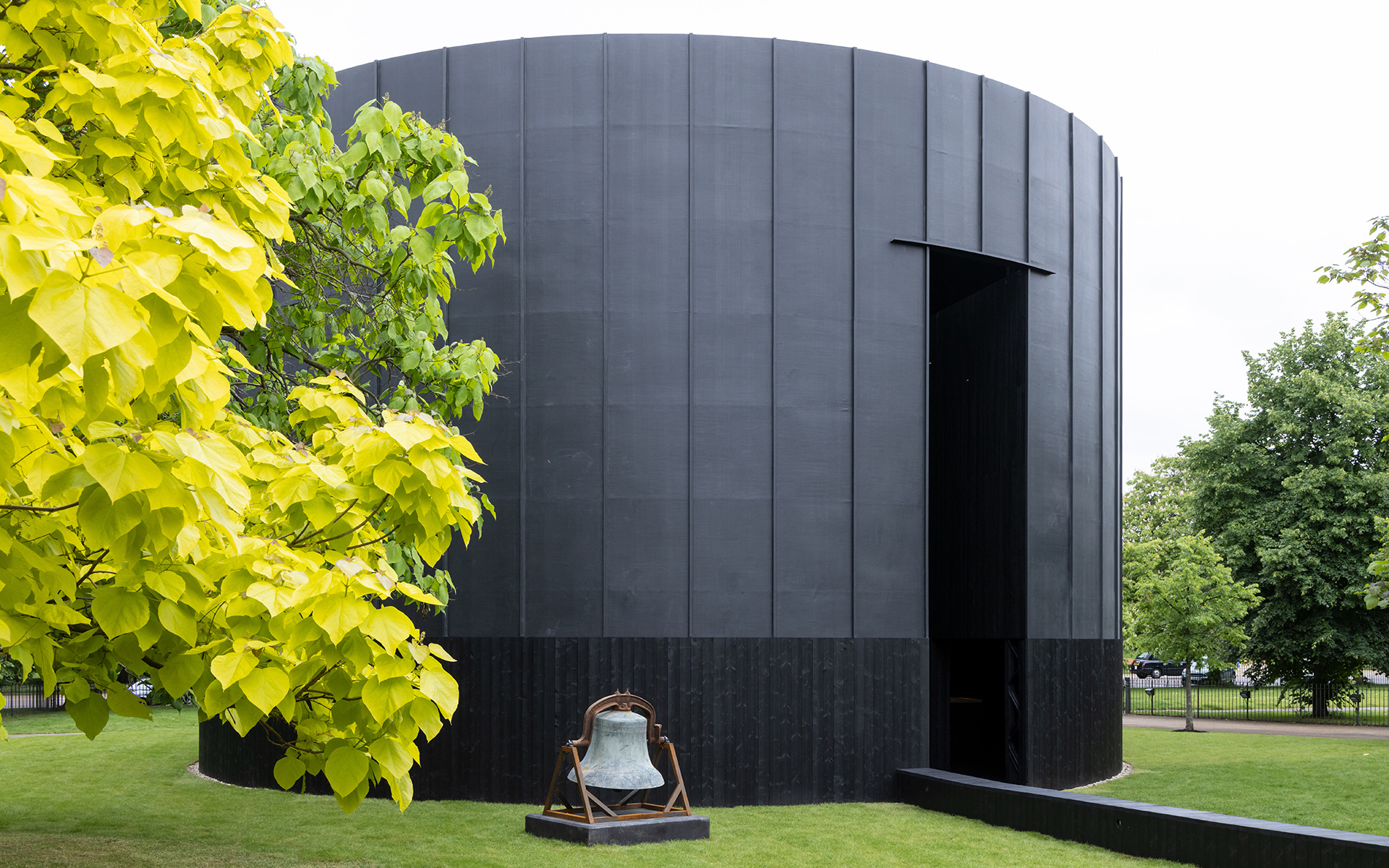 Theaster Gates Unveils the 2022 Serpentine Pavilion in London
Dubbed Black Chapel, the sleek installation marks the first time an artist is taking on the coveted architectural commission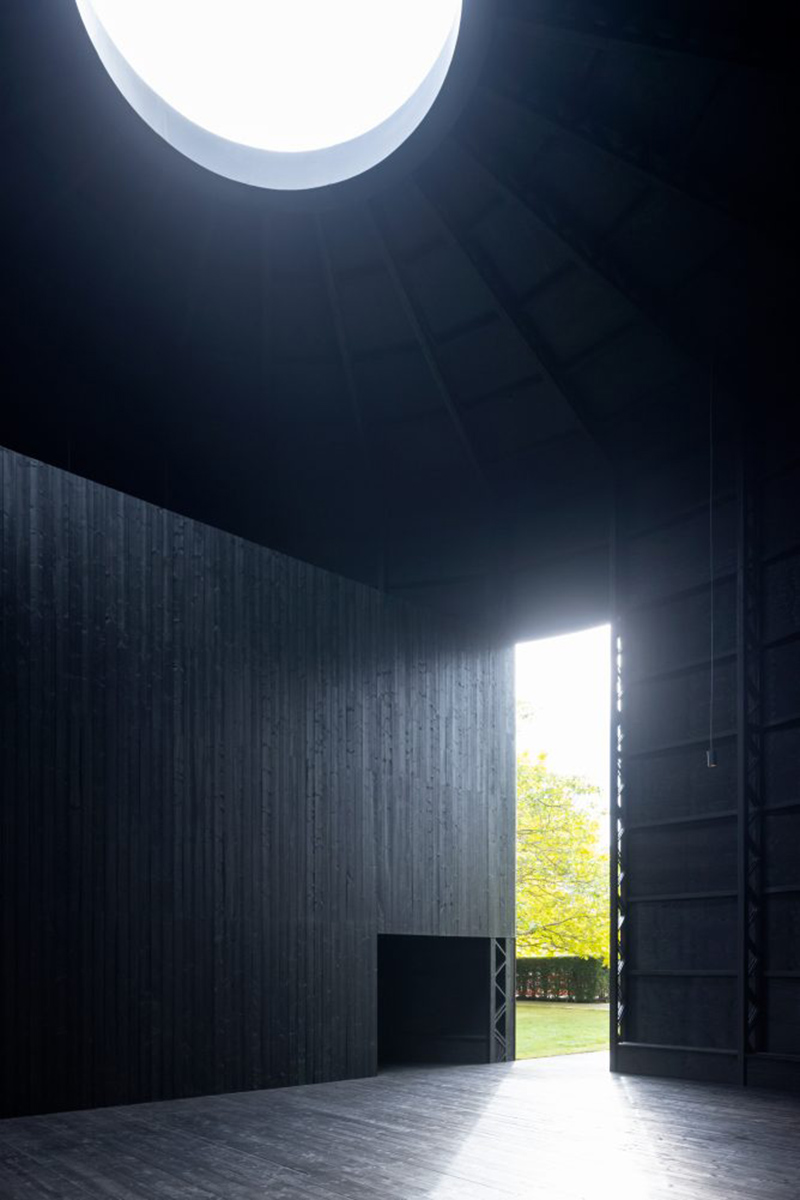 The Serpentine Pavilion project was devised in 2000 as a way to give international architects a chance to work in London. But this year, in its 21st iteration, it's been taken on by an artist instead. "For the first time it's not an architect," said Hans Ulrich Obrist, the Serpentine Gallery's artistic director, when I bumped into him in Venice during the Biennale's opening week. "It's so exciting."
It's not just any artist, however, but Theaster Gates, the Chicago-based talent whose first degree was first in urban planning and ceramics; later he received an MA in fine art and religious studies. Now 50, Gates (who was one of Galerie's 2019 Creative Minds) has developed a career based on complex installations and performances, as well as incredible exhibitions of ceramics. He has also renovated numerous buildings in Chicago that now house several archives, including those of Ebony magazine and the record collection of House music supremo Frankie Knuckles. He's definitely in a league of his own.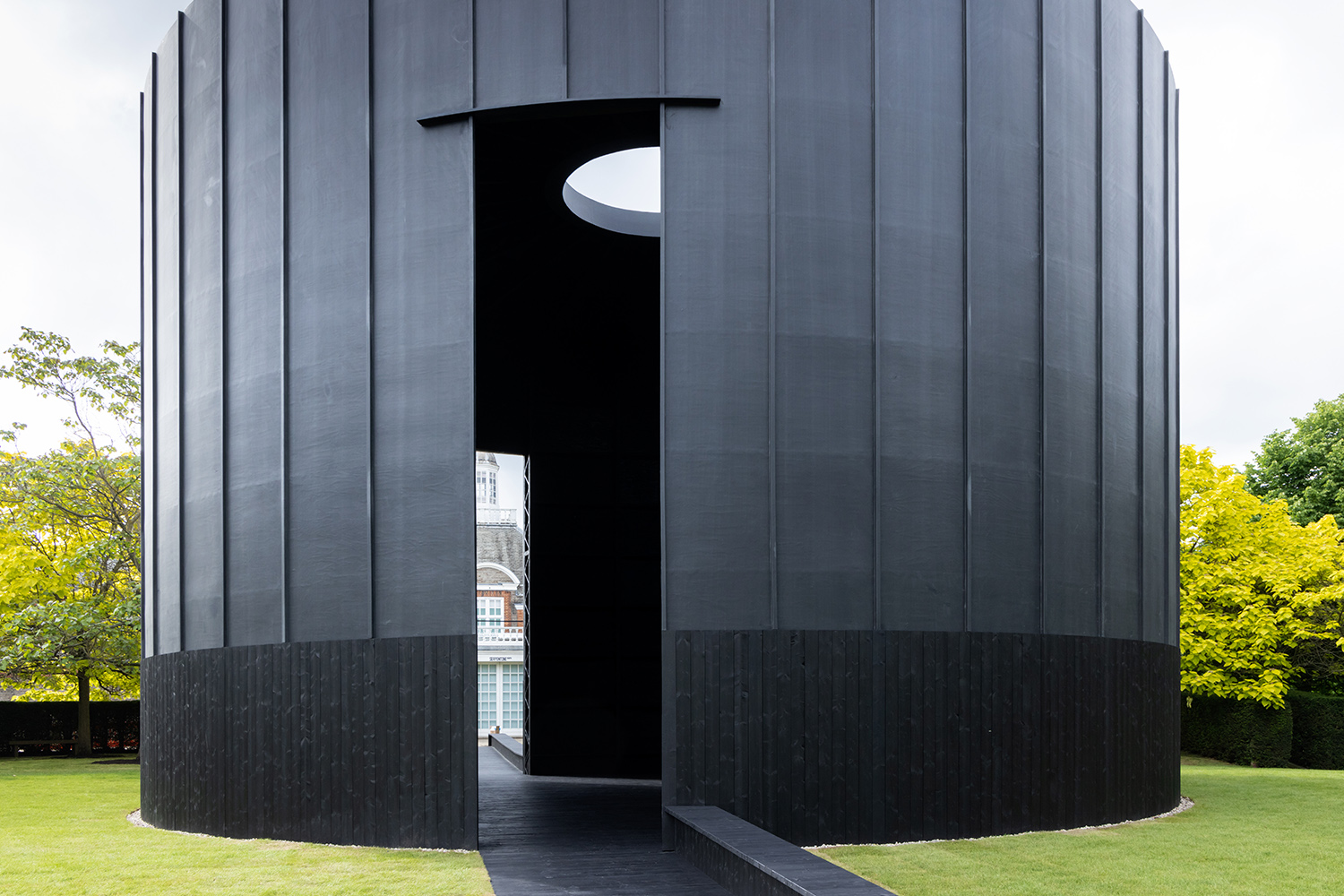 In London, many of Gates's preoccupations have been brought together in the temporary structure he has called Black Chapel. "I made a series of minor pavilions out of clay," he says of his process, "so I knew the structure would be cylindrical." Indeed, the result is a big black drum, which in its looming minimalism rather dominates its parkland setting in Kensington Gardens. The Serpentine Gallery itself—a fairly dainty building constructed in 1934 as a tea room that later became a public gallery—will be crouching in its shadow for the rest of the summer. 
"I want visitors to leave feeling they could create the same kind of architectural or sacred space in their own homes,"

Theaster Gates
But like the tea room, it's meant for people. The small chamber to one side even houses a café. "It's a space made for people's sakes," Gates tells Galerie. "My hope is that it will be a space where people come together, listen to great music, and meet people they wouldn't encounter in their daily lives in the city." On the opening night last Friday, they included British designer Thomas Heatherwick, fresh from building his Tree of Life for the Queen's Platinum Jubilee; and Sir Steve McQueen, whose Small Axe series of films is currently being shown at the Prada Foundation in Milan.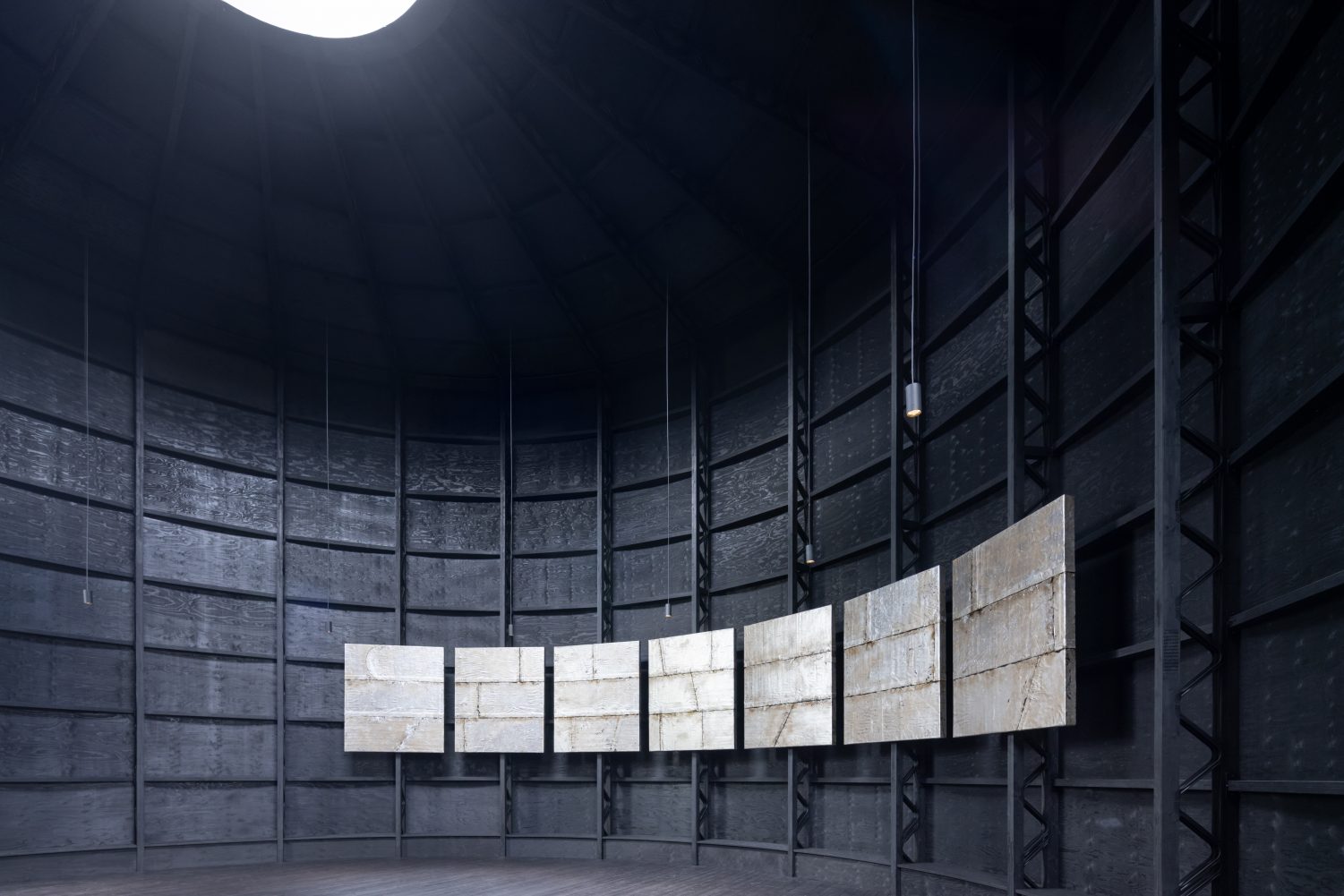 One suspects that Gates's original intention was to make something a little less slick. But the conditions of public use and quick construction always lead to a certain compromise, and the timber walls, stained a lusciously inky black inside and clad outside with a roofing membrane (the office of Sir David Adjaye assisted with the architecture) have a very "finished" feel. The materials are basic, though, and pay some respects to Gates's father, who made his living as a roofer. Inside, there is also a series of seven "Tar" paintings, made by Gates following his father's death out of another kind of silvery roofing material that reflects the light. Though he hadn't intended the pavilion to be a memorial, it became one during its development. The round opening in the roof allows light to spill inside, as do the nearly full-height door-free slits in either side which provide the way in. There is a certain spirituality which fills the space.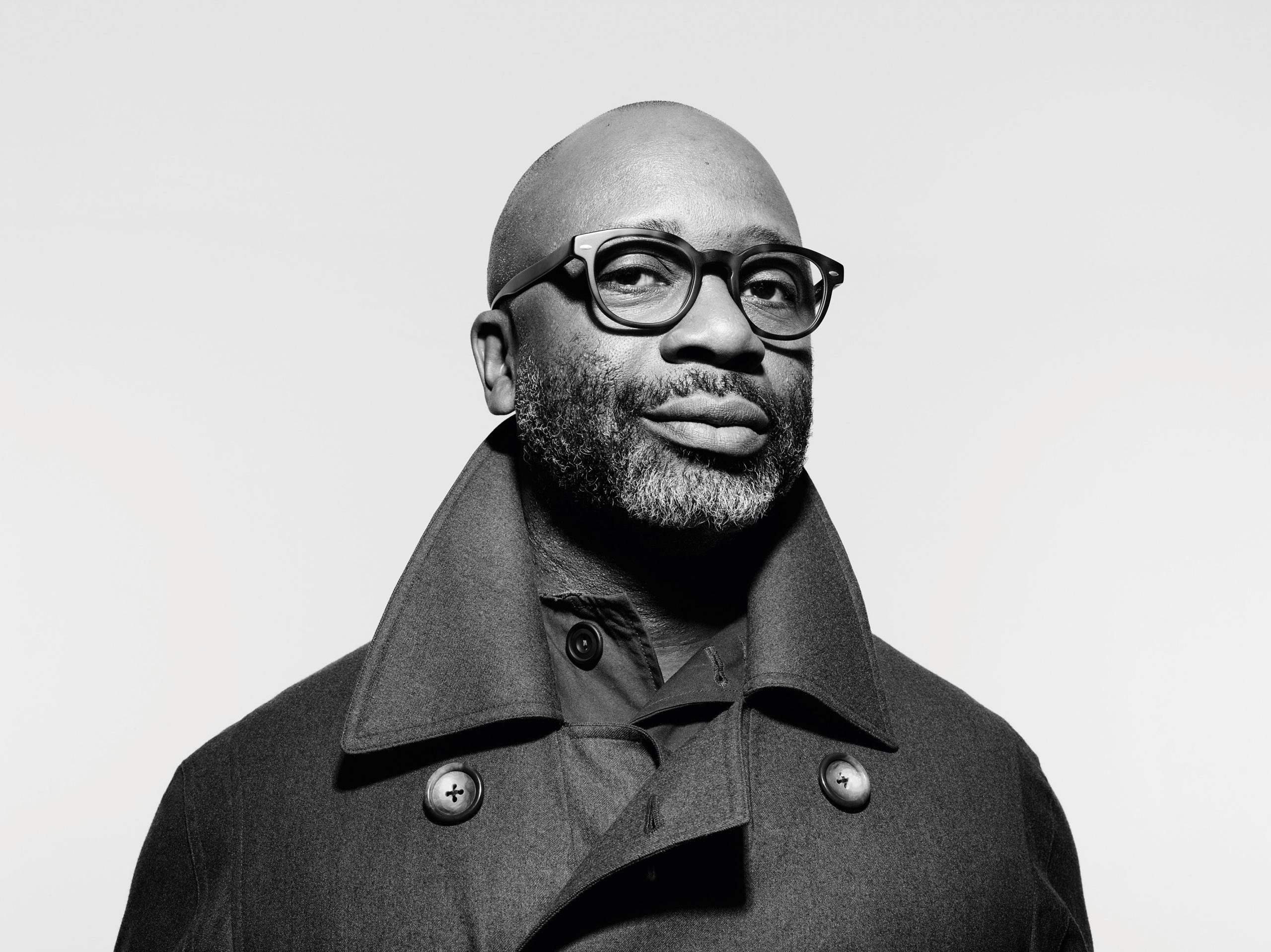 "I want visitors to leave feeling they could create the same kind of architectural or sacred space in their own homes," reflects Gates. "Or to feel inspired to visit other chapels in London, and around the world. I hope people who never think about architecture or sacred space will be moved to consider both in new ways." Under Gates's guidance, it's seems inevitable. 
Next Post