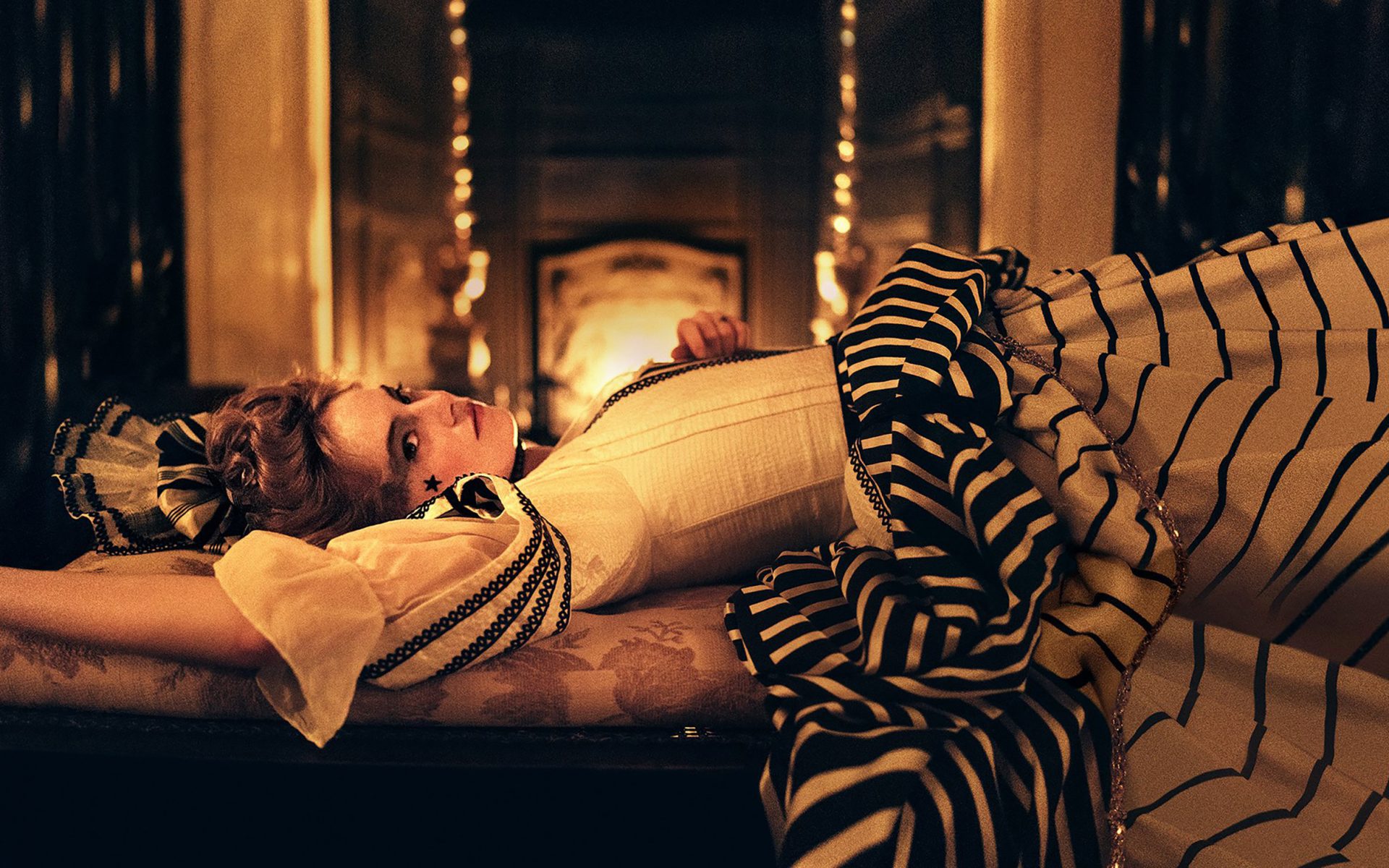 "The Favourite" Gets an Exhibition at Kensington Palace
The costumes from the critically acclaimed film are now on view at the royal residence
While The Favourite is almost assuredly on its way to securing multiple Oscar nominations in a few weeks, another, even rarer honor has been bestowed upon the film: an exhibition of its costumes at Kensington Palace.
The Favourite explores the relationships and power struggles of Queen Anne played by Olivia Colman, who's work in the film earned her the Golden Globe for Best Actress in a Musical or Comedy on Sunday night, and two of her closest female attendants: Lady Sarah Churchill (Rachel Weisz) and Abigail Hill (Emma Stone). Many of the events that are chronicled in the film took place at Kensington Palace, which was Queen Anne's primary residence, though the movie was filmed at Hampton Court Palace, one of the other royal residences of the day.
Created by three-time Oscar-winning costume designer Sandy Powell, the period costumes worn in the film are a fun, highly stylized take on the era. "I knew it was going to be period yet slightly off the wall and there was an element of stylization involved—all the things I love," Powell said in a statement about the exhibit.
Recommended: A Costume Designer's Surprisingly Modern Approach to 'Mary Queen of Scots'
Based on a behind-the-scenes video the palace released of the displays coming together, the exhibit will include some of the most memorable outfits from the film including Queen Anne's fur-lined gown, Sarah Churchill's riding habit and Abigail Hill's maid uniform and one of her more opulent gowns from later in the film. Accompanying the costumes are the film's elaborate wigs by hair and make-up artist Nadia Stacey.
The exhibition coincides with the film's release in the United Kingdom and will be on view in the Queen's Gallery at Kensington Palace until February 2.
Next Post