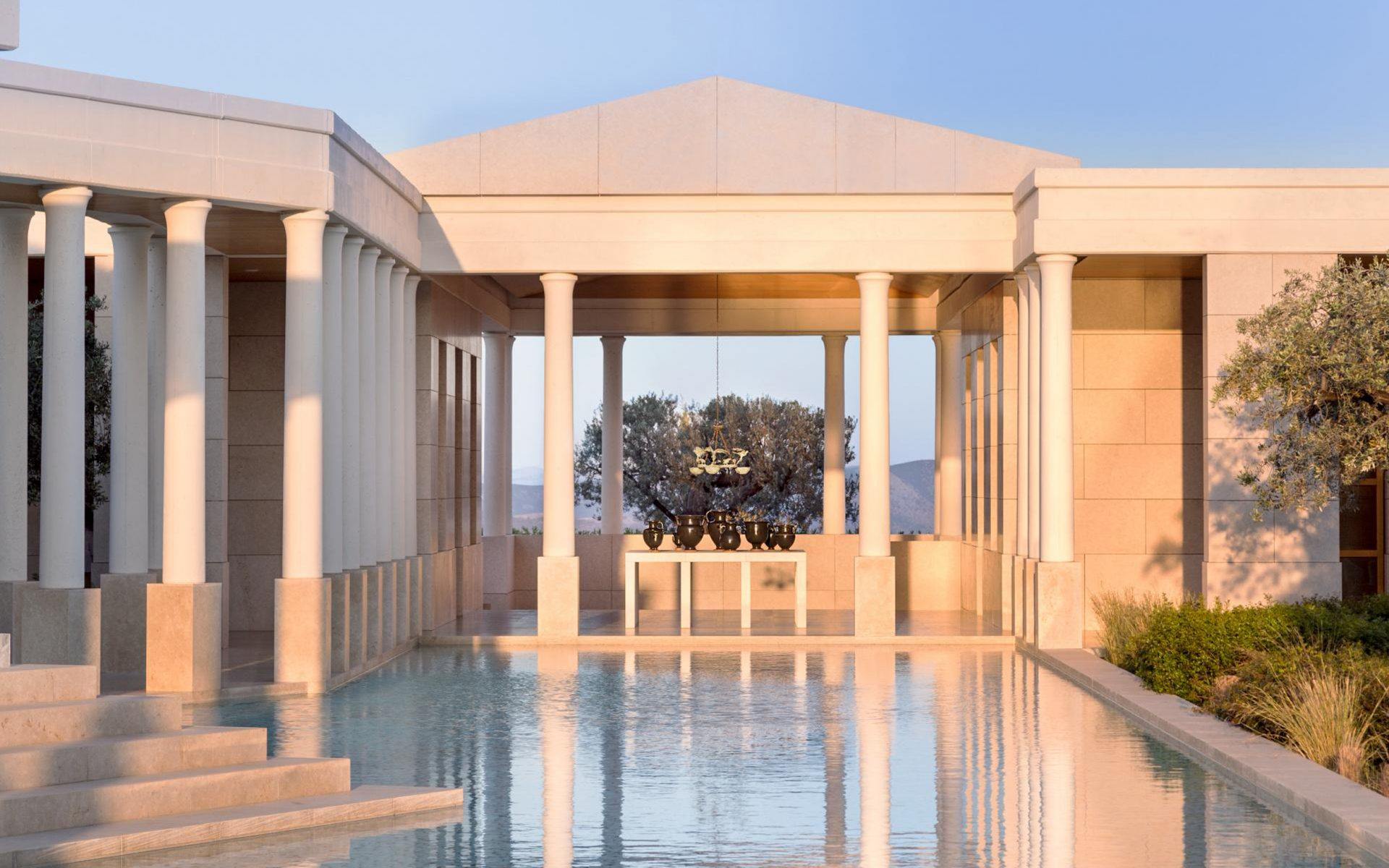 The 8 Most Luxurious Hotel Spas in Europe
These high-design destinations offer the ultimate wellness experiences
If you're seeking a relaxing stay at a luxury property in Europe, one of the most important amenities is without a doubt the spa, where you can be whisked away to blissful serenity. From a hot springs retreat in the Alps to a subterranean sanctuary in Paris, from a James Bond–style enclave in London to a rustic farmhouse in Tuscany, these are the most opulent hotel spas in Europe.
1. T Spa at Grand Hotel Tremezzo, Tremezzo, Italy
One of the most luxurious properties on Lake Como, the Grand Hotel Tremezzo is home to one of the lake's top spas: T Spa, set in the 18th-century Villa Emilia, where historic architecture meets modern furnishings. The spa offers signature treatments that use a combination of botanicals grown on property as well as products by ESPA, a "heat experience" with a sauna, a Turkish bath, and a steam room, an infinity pool, and a private spa-within-a-spa that's ideal for couples.
2. Schloss Elmau, Elmau, Germany
The historic Schloss Elmau in the Bavarian Alps, a politically significant hotel that most recently hosting the G7 Summit in 2015, has not one, but six luxurious spas: two for adults, one exclusively for women, and three for families. Dip into a series of indoor and outdoor pools, relax in a Turkish hammam or a Finnish Sauna, or take fitness classes from pilates to tai chi.
3. ESPA Spa at Corinthia London, London, United Kingdom
Hotels in London are not typically known for their spacious spas, but that's not at all the case at the Corinthia. Its ESPA spa spans four floors and features James Bond–esque design, with dark, sexy, moody spaces—check out the relaxation room with a floating fireplace and the indoor pool surrounded by black marble walls.
4. Grand Resort Bad Ragaz, Bad Ragaz, Switzerland
Set on its own hot spring, the sprawling Grand Resort Bad Ragaz, located about an hour outside of Zurich, has been a wellness destination for centuries. The resort itself opened in 1840 and today is home to two hotels, but it's best known for its glitzy spa and world-class medical facilities. The star of the show is undoubtedly the Tamina Therme, or the thermal baths, which feature pools nestled into architecturally significant spaces.
Recommended: 8 Former Palaces Turned into Luxury Hotels
5. Spa at Gleneagles, Perthshire Scotland
Arguably one of the top spas in Scotland, the Gleneagles Hotel Spa is a more subtle space than some of the over-the-top spas across Europe, with modern, neutral-toned rooms that are quite serene. While you'll find a number of classic massage and facial treatments here, the spa is perhaps best known for its alternative therapies, from acupuncture to Ayurveda.
6. Borgo Santo Pietro, Palazzetto, Italy
The country-chic Borgo Santo Pietro is your quintessential Tuscan dream, with just 20 rooms in stone buildings tucked between a vineyard and a sheep farm, down the street from the ruins of an old abbey. The property has developed its own natural skincare line, Seed to Skin, for its spa treatments, using ingredients from sheep's milk to local herbs.
7. My Blend by Clarins Spa, Le Royal Monceau, Raffles, Paris, France
The most art-focused luxury hotel in Paris, with a dedicated art concierge and its own art gallery, Le Royal Monceau, Raffles, has a subterranean spa designed by Philippe Starck and inspired by Alice in Wonderland, centered around a bright indoor pool beneath a large skylight. The spa features Clarins treatments that range from Watsu (water shiatsu) to contouring facials.
8. Amanzoe, Kranidi, Greece
If there were a spa on Mount Olympus for the Greek gods, it would probably look just like the one at Amanzoe. Beyond the nine treatment suites, including an aqua-therapy room, there are hilltop pools surrounding an outdoor lounge with a fire pit, a temple-like columned yoga pavilion, and a sauna, steam room, and cold plunge pool.
Next Post