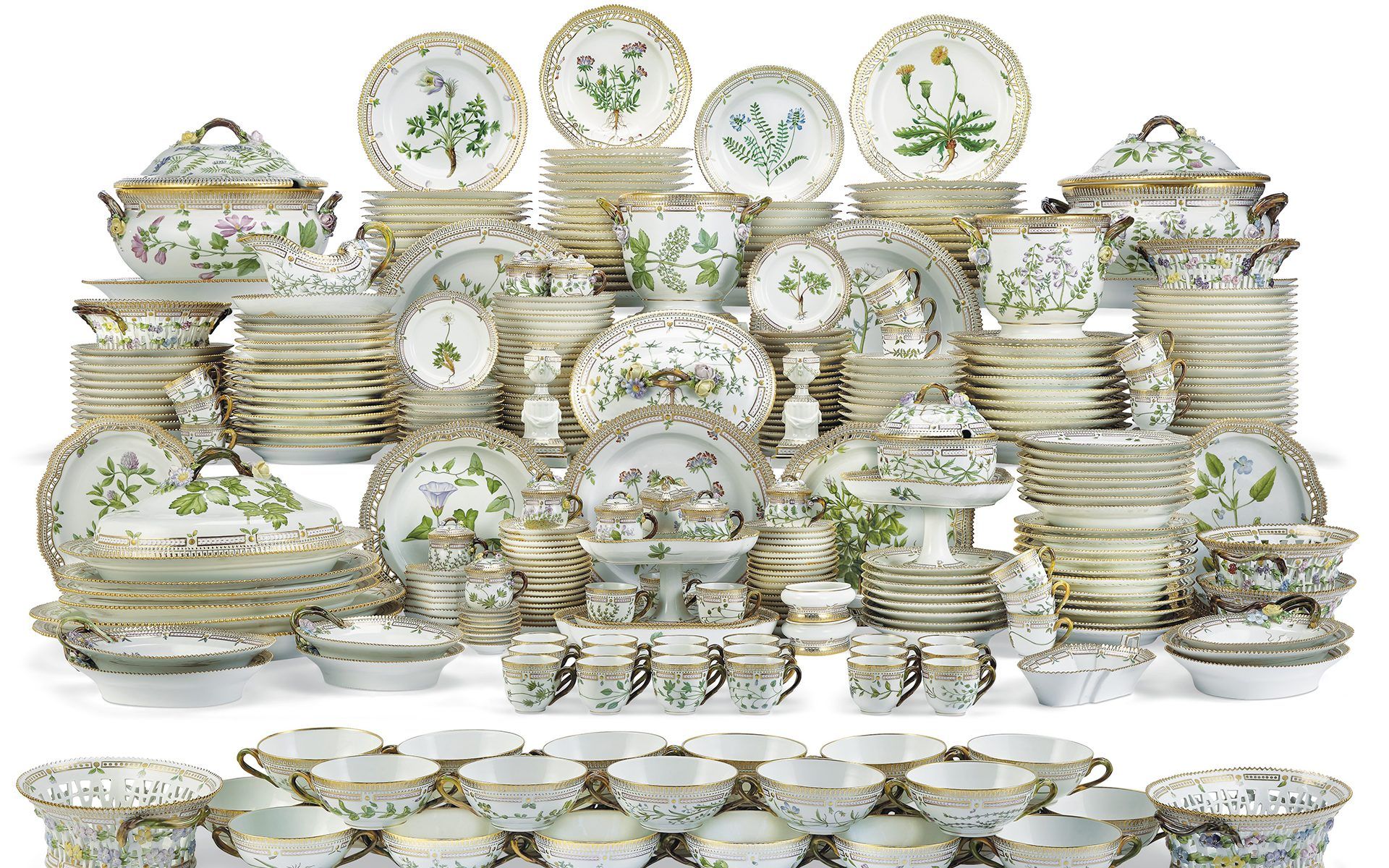 Susan and John Gutfreund's Personal Collection Realizes More than $8 Million at Auction
Among the treasures offered in the multi-day sale at Christie's were furnishings from their iconic Henri Samuel–designed Winter Garden room and one-of-a-kind Chanel jewelry by Karl Lagerfeld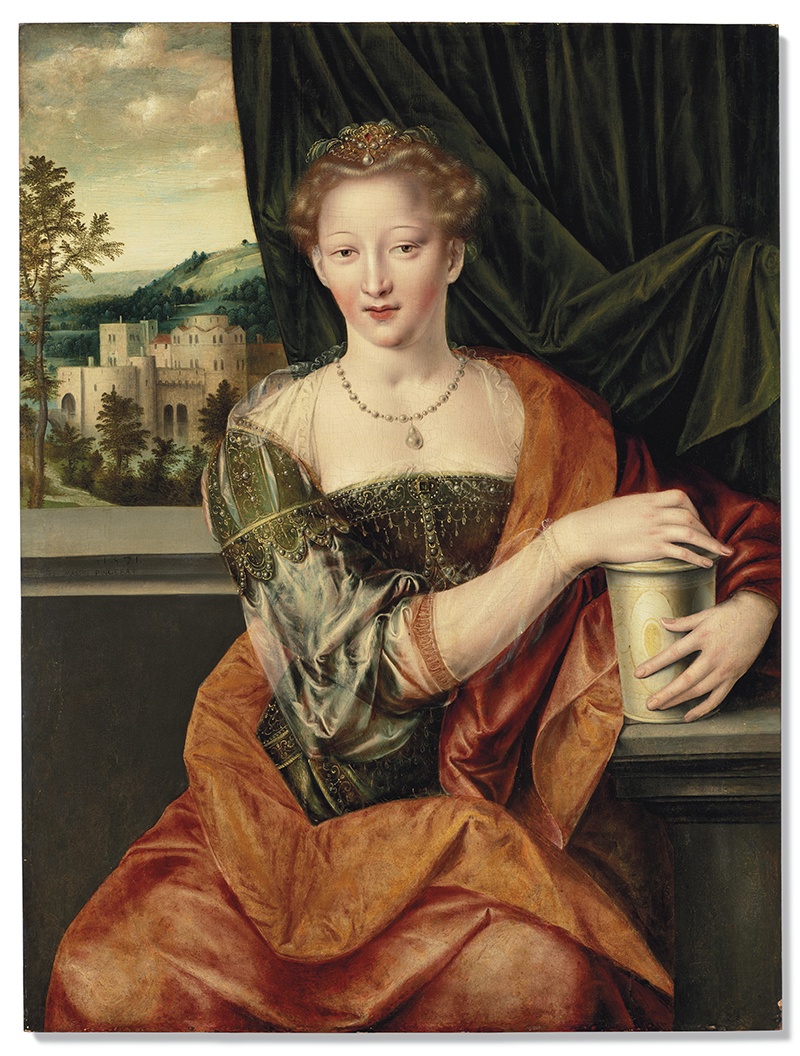 Bastions of New York high society, Susan and John H. Gutfreund were known to entertain meticulously curated audiences in their lavish duplex. Located in the Rosario Candela–designed 834 Fifth Avenue, the apartment was renowned for its opulent Henri Samuel–crafted interiors, particularly the majestic Winter Garden, which boasted items by Diego Giacometti and a Russian Bessarabian rug purchased from Axel Vervoordt at the Paris Biennale. Each of the mise en scène spaces was a thoughtfully composed collection of Old Master paintings, Chinese ceramics, English and French furniture, and Russian works of art.
A large cache of their acquisitions recently went up for sale at Christie's, realizing more than $8.7 million and drawing bidders from more than 29 countries. A work by Jan Massys of Mary Magdalene was the top lot in the two-day live auction, bringing $537,500 over an estimate of $120,000 to $180,000.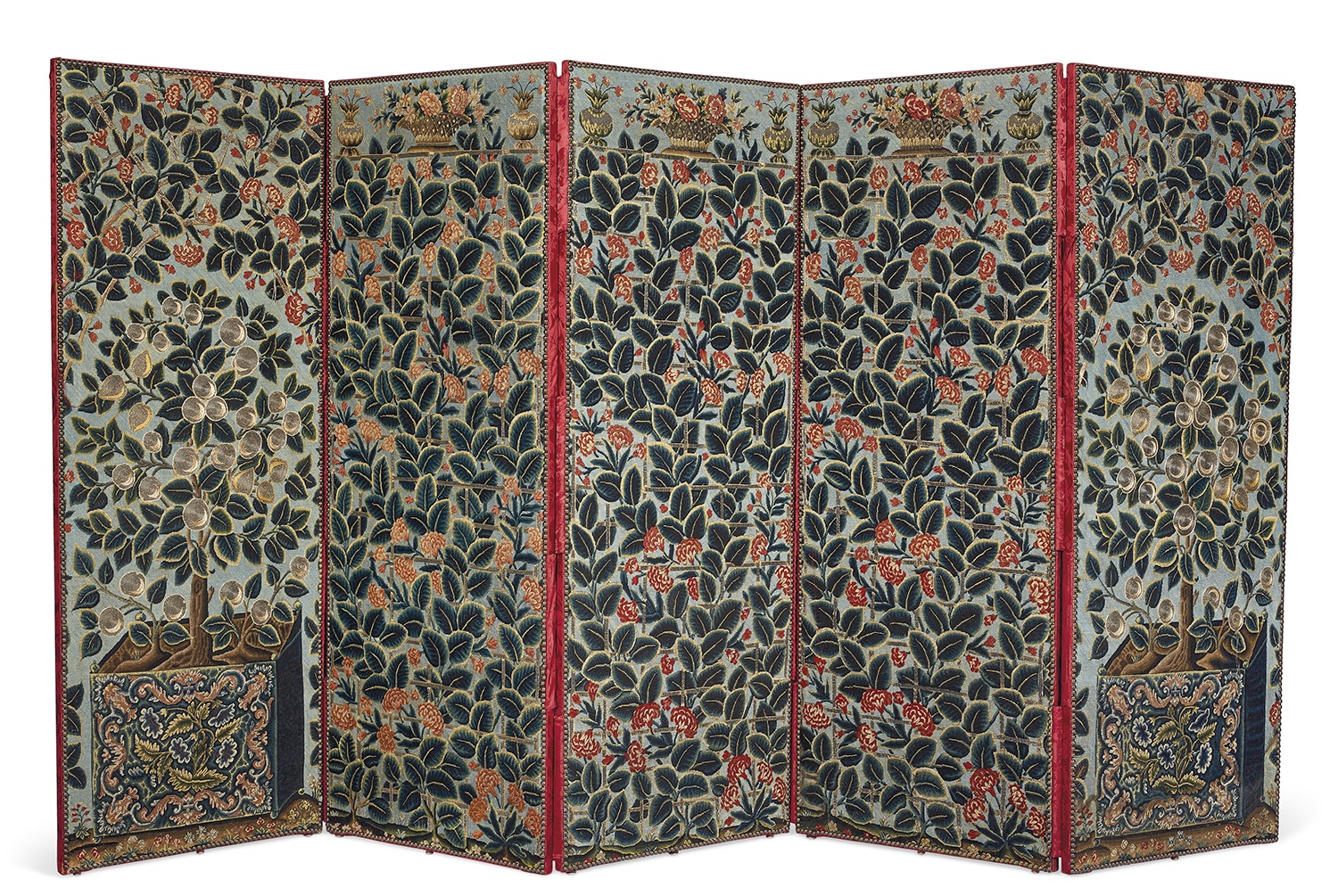 "When you see rooms that Susan, John, and their family have lived in, you know that they are distinctly theirs," designer Jeffrey Bilhuber, a longtime friend of the couple, tells Galerie. "What's fascinating about Susan is she has always been a great student and amazingly inquisitive about the origin, the history, the provenance of something. I think that's what makes the rooms she created with Henri Samuel and other greats so fascinating—because they show her enlightenment, her effervesce, and her enthusiasm."
A vast array of tableware was grouped together in a multi-day sale dubbed "The Art of Entertaining" while selections from the couple's extensive library were also up for sale. A hand-colored volume from 1719 was the library's top lot, with the hammer dropping at $137,500. Meanwhile, the death of Karl Lagerfeld in 2019 helped drive demand for Mrs. Gutfreund's collection of Chanel jewelry, which included a playful brooch comprised of two birds set with glass and stones, which soared beyond its $3,000 to $5,000, eventually selling for $30,000.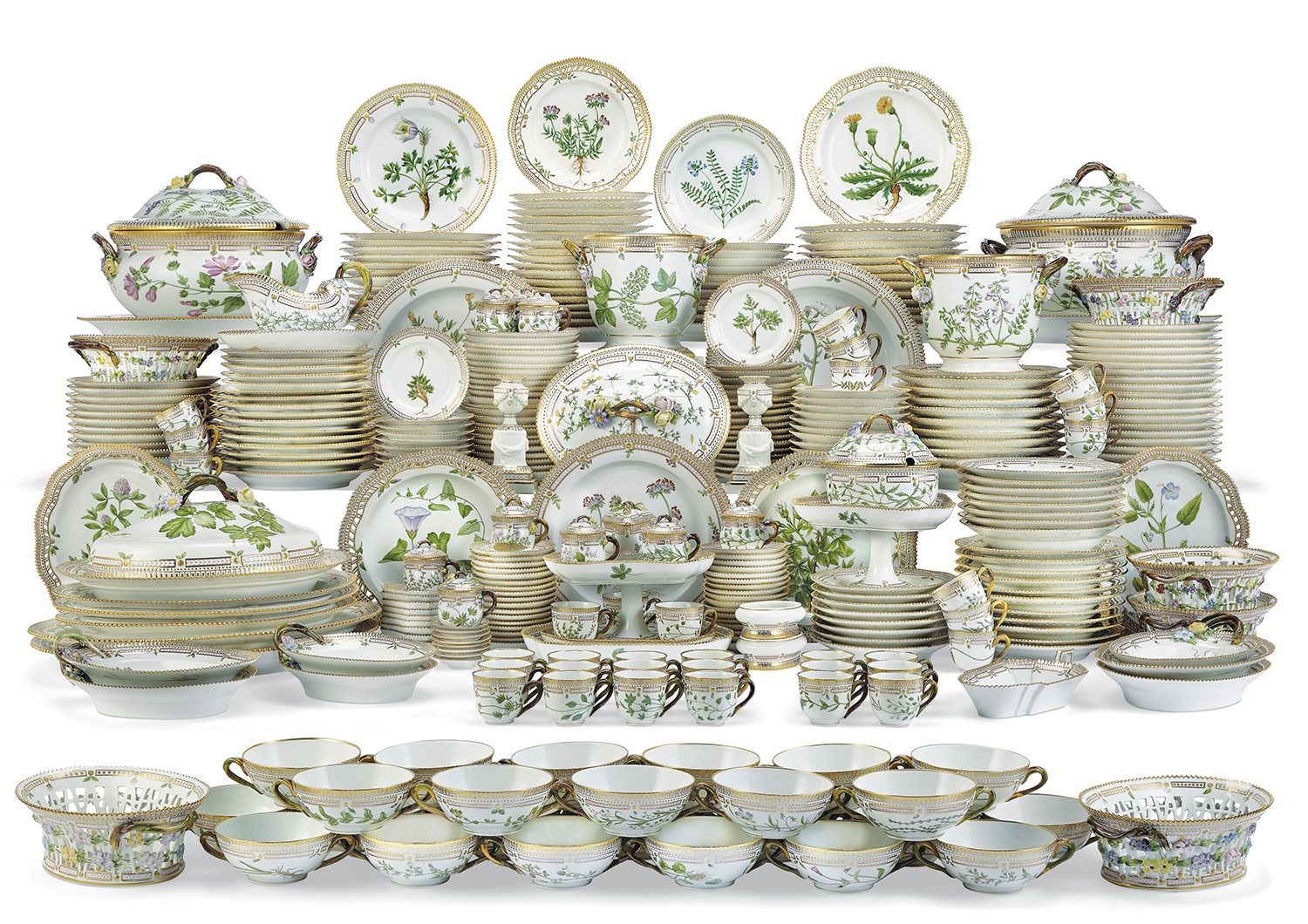 John, the late chairman and chief executive of Salomon Brothers, passed away in 2016 and the stately apartment sold for a reported $53 million in late 2019 to financier Stanley Druckenmiller. Now, items from the 12,000-square foot residence's 20-plus rooms are coming to market at Christie's in a series of live and online auctions taking place January 14–29.
"It is one of the most iconic interiors in New York, with each room creating its own individual visual statement, from the classical solemnity of the entrance hall to the magnificent sweep of the salon, and of course, the entrancing and unique Winter Garden, reflecting the inspired creative vision of the Gutfreunds in partnership with Henri Samuel's legendary eye," Will Strafford, Senior International Specialist, European Furniture and Decorative Arts at Christie's, said in a statement. "It is so rare for interiors like this to have remained intact, giving a unique opportunity for today's collectors."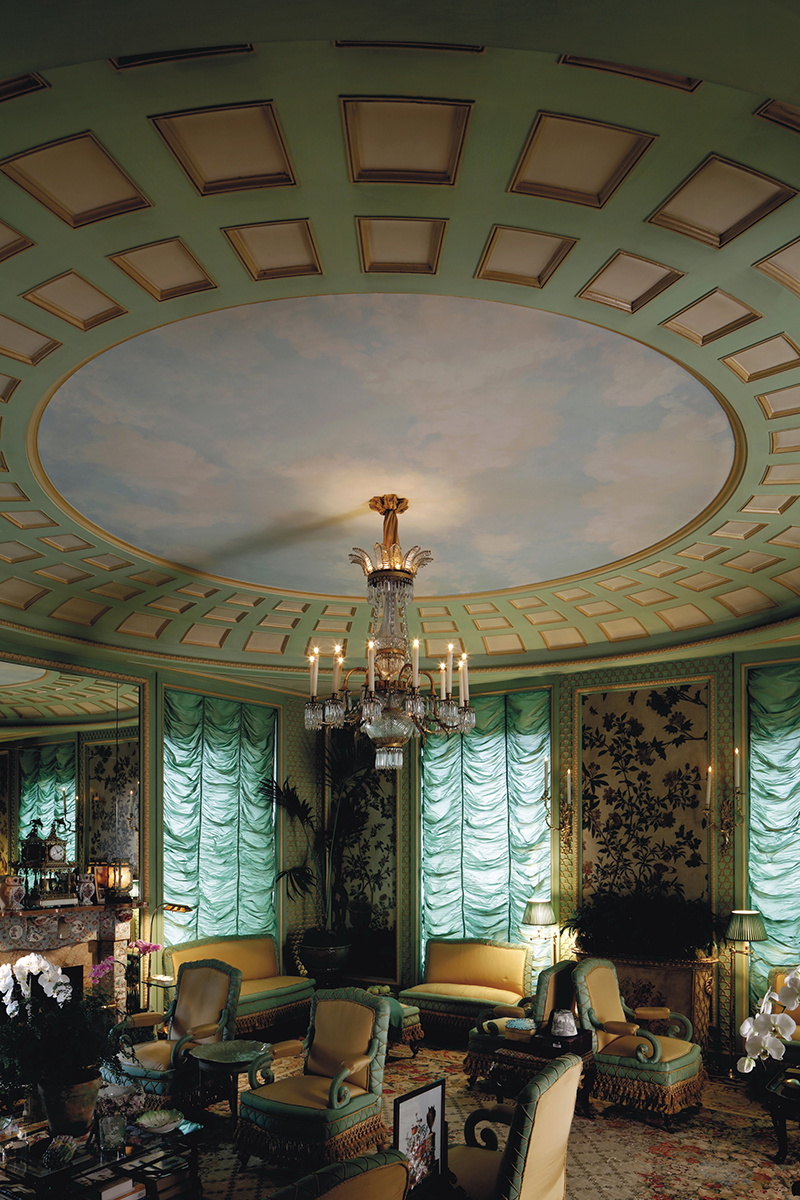 The live sale, "The Collection of Mr. and Mrs. John H. Gutfreund 834 Fifth Avenue," took place January 26–27 and included close to 300 stylish pieces of international furnishings, art, and decorative objets, including items from the famed Winter Garden, like a striking Diego Giacometti table aux torsades-modèle carré acquired from Henri Samuel and an Austrian ormolu and cut-glass 12-light chandelier purchased privately from Jayne Wrightsman, whose own estate was recently sold at auction at Christie's.
"Susan hired the very best decorators and architects to establish the envelope and she knew her responsibility was to add her personal effects," explains Bilhuber. "The Winter Garden was a testimonial to immersive design. You stand in the room and just spin in space. You were intoxicated by its beauty. But I loved going up the stairs into John's study because it felt distinctly like John's space. The collection of silver boxes stacked waist high on the table were sentimental, touchstones of their years together."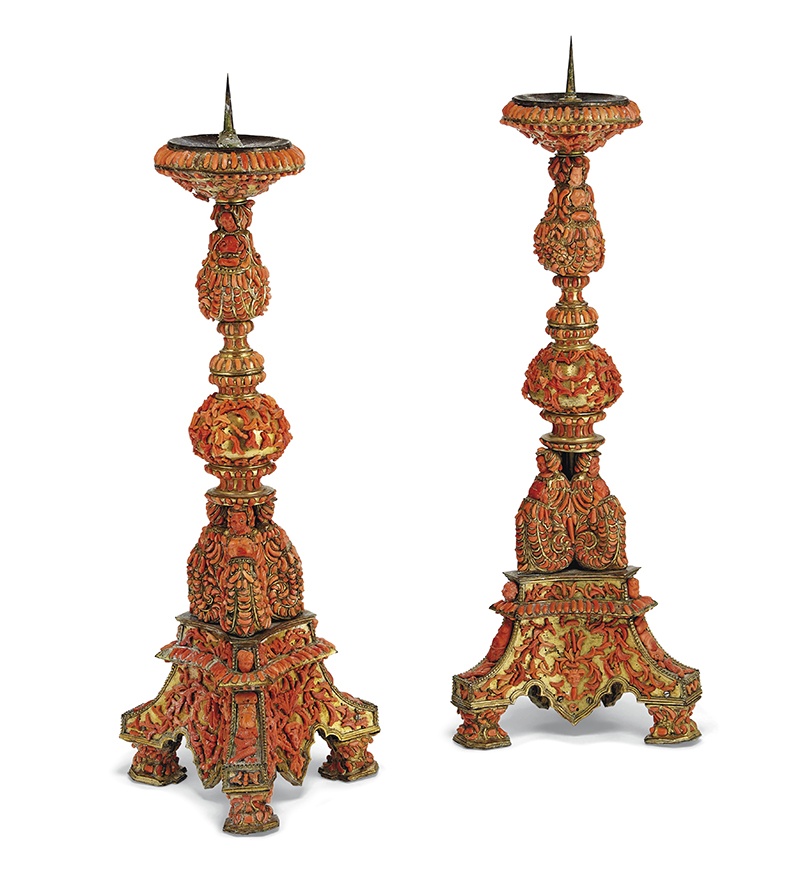 Two online auctions gave added insight into the couple's lavish lifestyle. Taking place online January 14–29 was "The Art of Entertaining," which includes more than 150 tabletop items ranging from extensive collections of antique glassware to a number of Royal Copenhagen porcelain dinnerware sets as well as numerous examples from the Gutfreunds' vast array of silver flatware, servingware, salt cellars, and more.
The online sale of the Gutfreunds' library too contained a treasure trove of classic volumes, from a circa-1560 printing of Aristotle's works in Latin and a limited-edition 1919 copy of Rudyard Kipling's Jungle Book to remarkable books documenting the luxury of Versailles, botanicals, the jewelry of JAR, and the coronation of Czar Alexander II.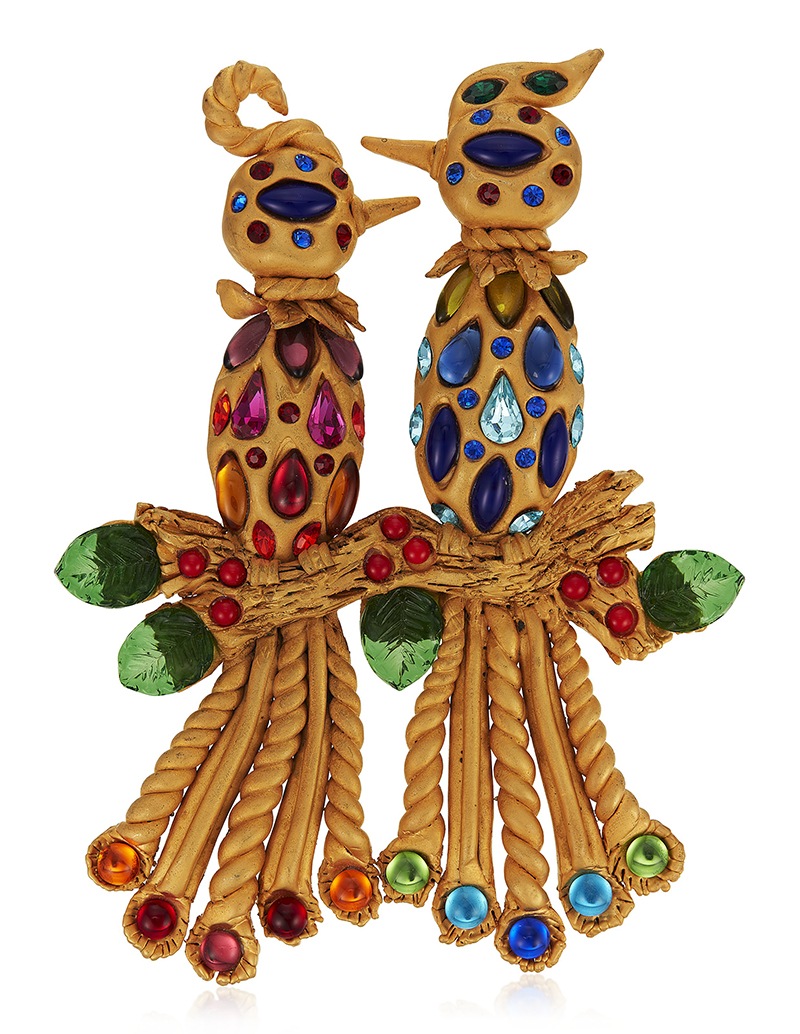 The final category was a presentation of Chanel costume jewelry, much of it the result of Susan Gutfreund's longstanding friendship with Karl Lagerfeld. Many of the pieces are unsigned items created specifically for the runway, prototypes, or never-before-seen one-of-a-kind designs.
"Being a great tastemaker is a completely different conversation than being a great consumer. Tastemakers create worlds that are reflections of who they are and Susan's world is a true reflection of her intelligence, her enlightenment, her enthusiasm," says Bilhuber. "Clearly there is a great person behind all of it. I'm looking forward to what's ahead for her. She will create vast worlds of beauty again, I'm absolutely sure of that."
Here, a look at many of the unique pieces from The Collection of Mr. and Mrs. John H. Gutfreund 834 Fifth Avenue that sold at Christie's January 14–29.
Next Post