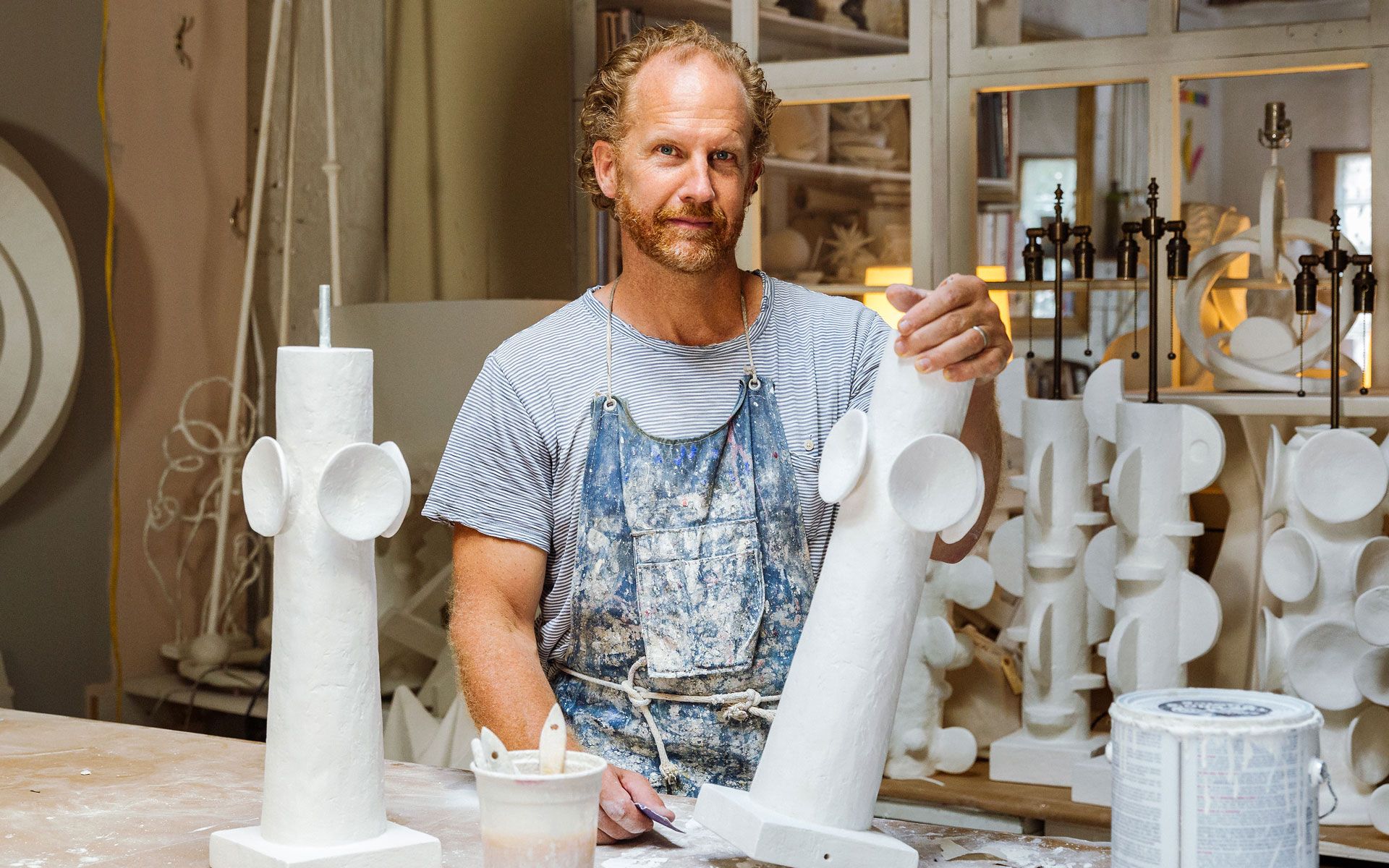 Stephen Antonson's Collection of Hardware Is High Jewelry for the Home
The plaster artisan is collaborating with Nest Studio on a new collection of sculptural pieces
When it comes to experimentation, Stephen Antonson is always game. His favorite part of the creative process is working with designers such as Brian McCarthy, Victoria Hagan, and Daniel Romualdez to produce one-of-a-kind lighting and furniture commissions. That's why he was completely on board when Jessica Davis, founder of Nest Studio, known for its bespoke hardware, approached him about a collaboration that played on the tactile quality of his work.
Launching this fall, the new collection, named Pinch, is offered in six different organic variations of pulls and knobs with four finishes: unlacquered brass, polished nickel, blacked bronze, and matte white. To sculpt the shapes, he worked in his studio with a variety of materials until he discovered that pie tins have just the right form memory. "We would cut them up into different sizes and then squeeze them into different shapes," Antonson describes. "It felt like the vintage photos of Matisse sitting on the floor with all that cutout paper."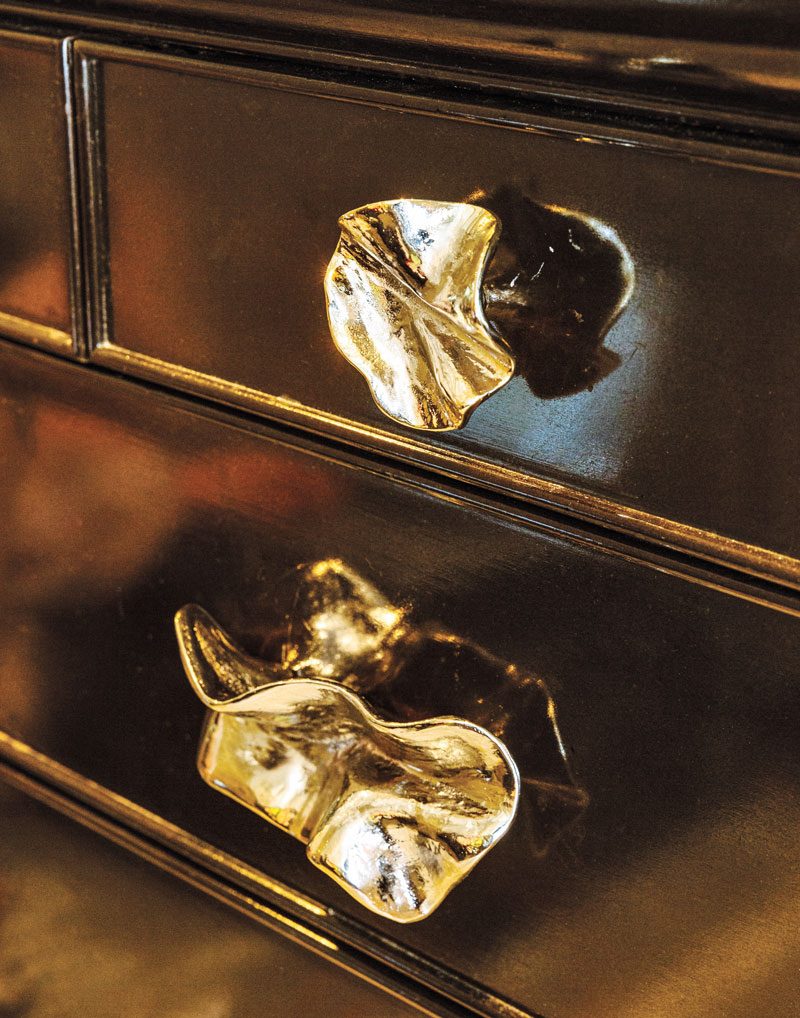 When he landed on the right shapes, he plastered them up and then refined the edges, so they still felt "playful but elegant." However, he wasn't done yet; he decided that each needed that one last touch. "When they were just about perfect, I would give them a little pinch to conform to your finger," he says. The results were exactly what he was after. "I wanted to go first with how it feels and then how it looks. They had to work blindfolded."
Given the varying scales of the pieces, it's easy to imagine their looking and feeling beautiful on kitchen cabinetry, appliances, furniture, or closets. "People always say that hardware is the jewelry of cabinetry, which is true," explains Davis. "This takes it to a new level. This is statement jewelry."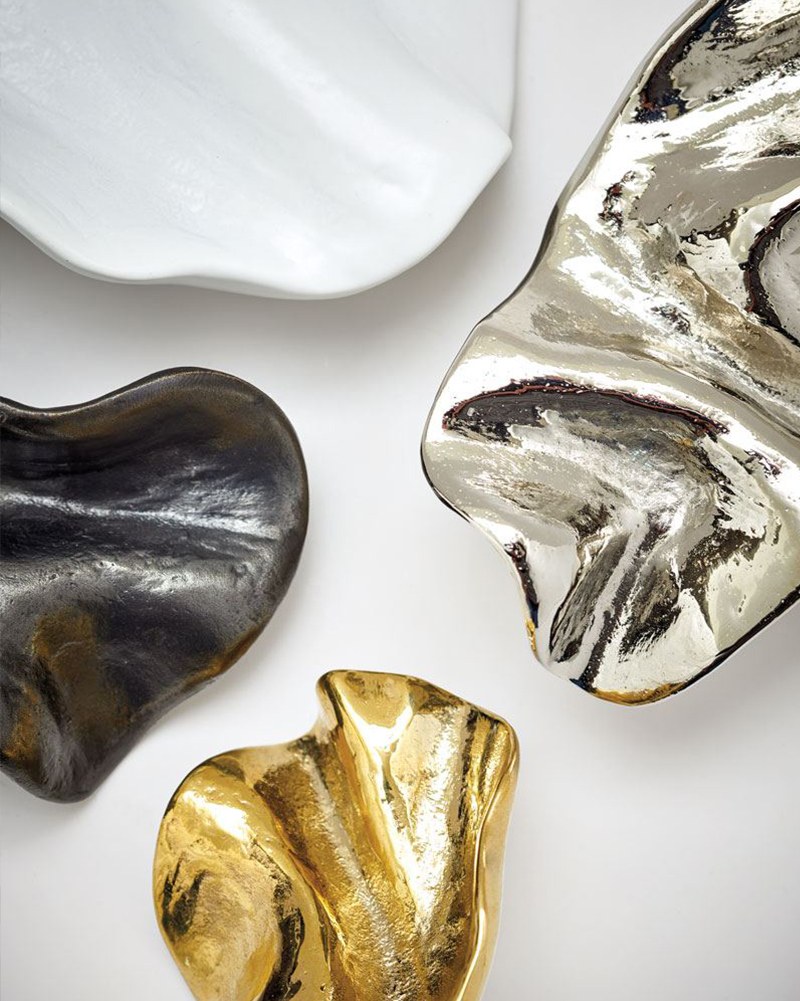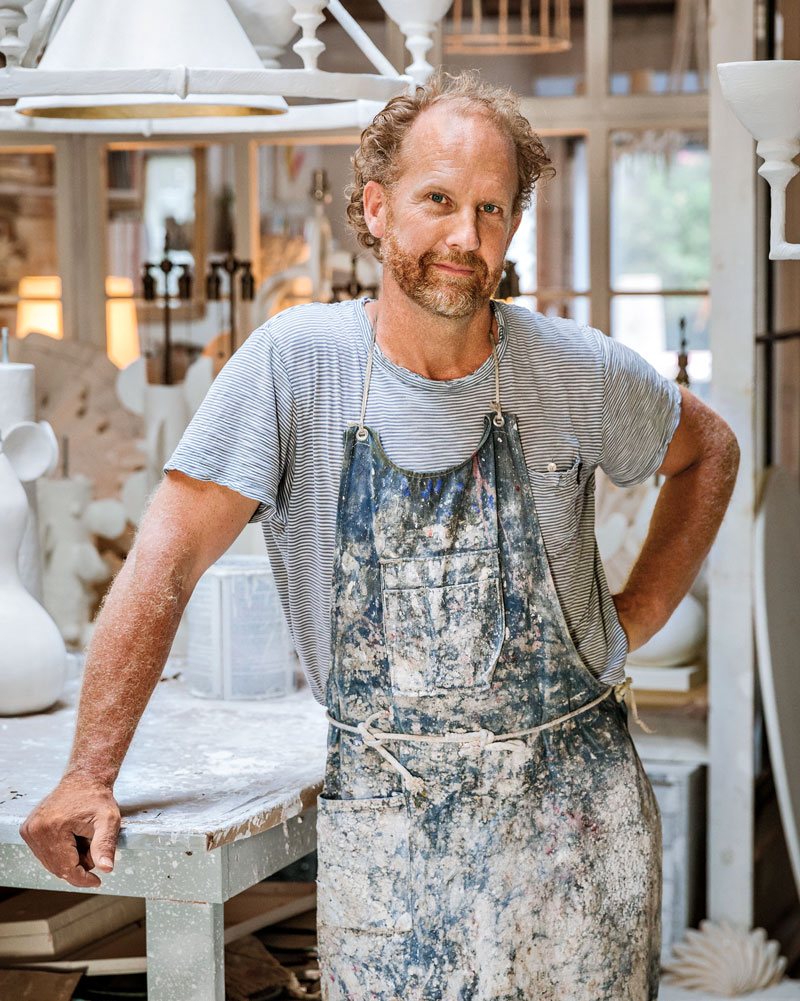 A version of this article first appeared in print in our 2020 Fall issue under the headline "Pinch Points." Subscribe to the magazine.
Next Post