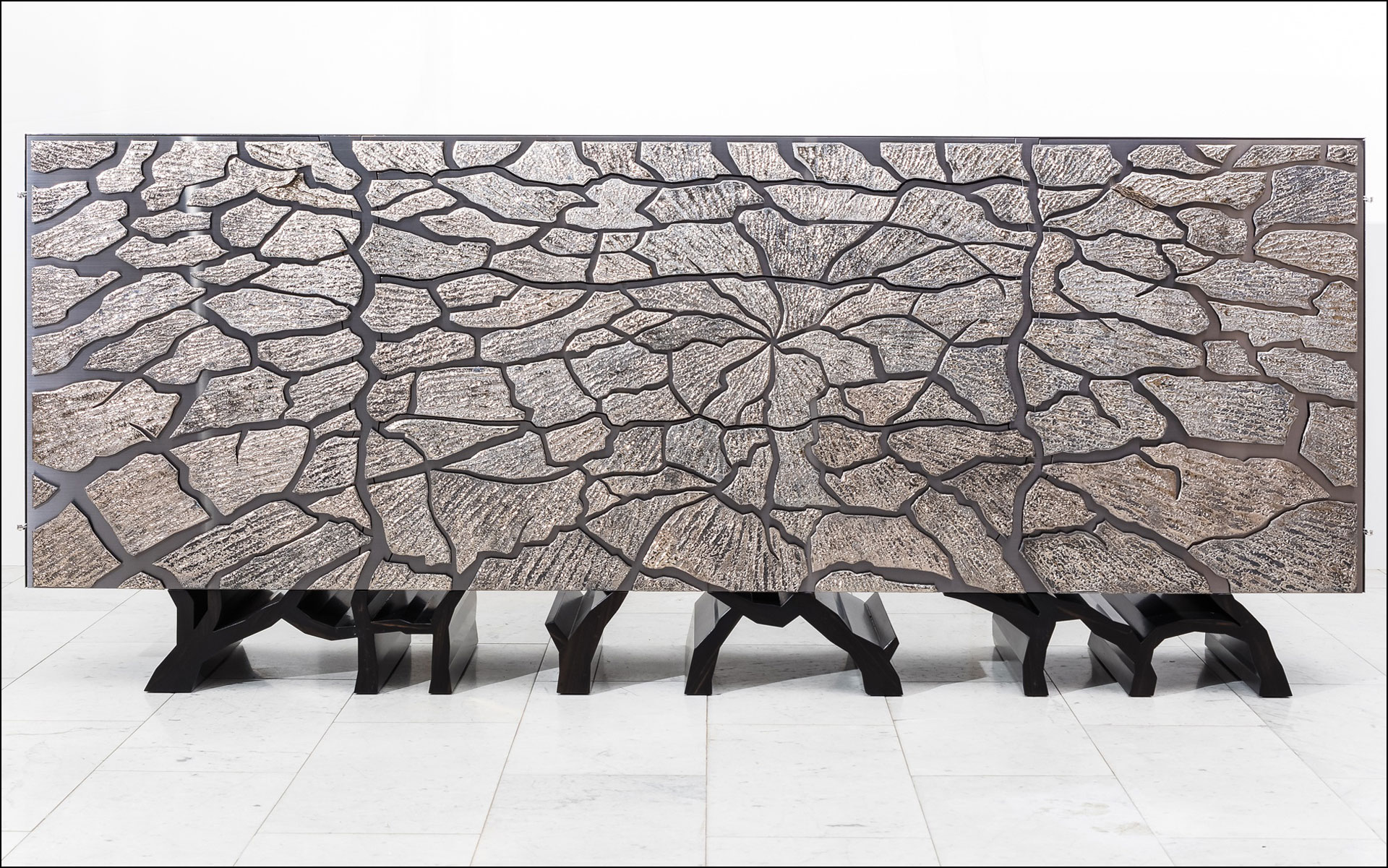 How Master Craftsman Jean-Luc Le Mounier Creates Dazzling Cabinets Inspired by Nature
The French artisan's fanciful designs use time-honored marquetry and metalworking techniques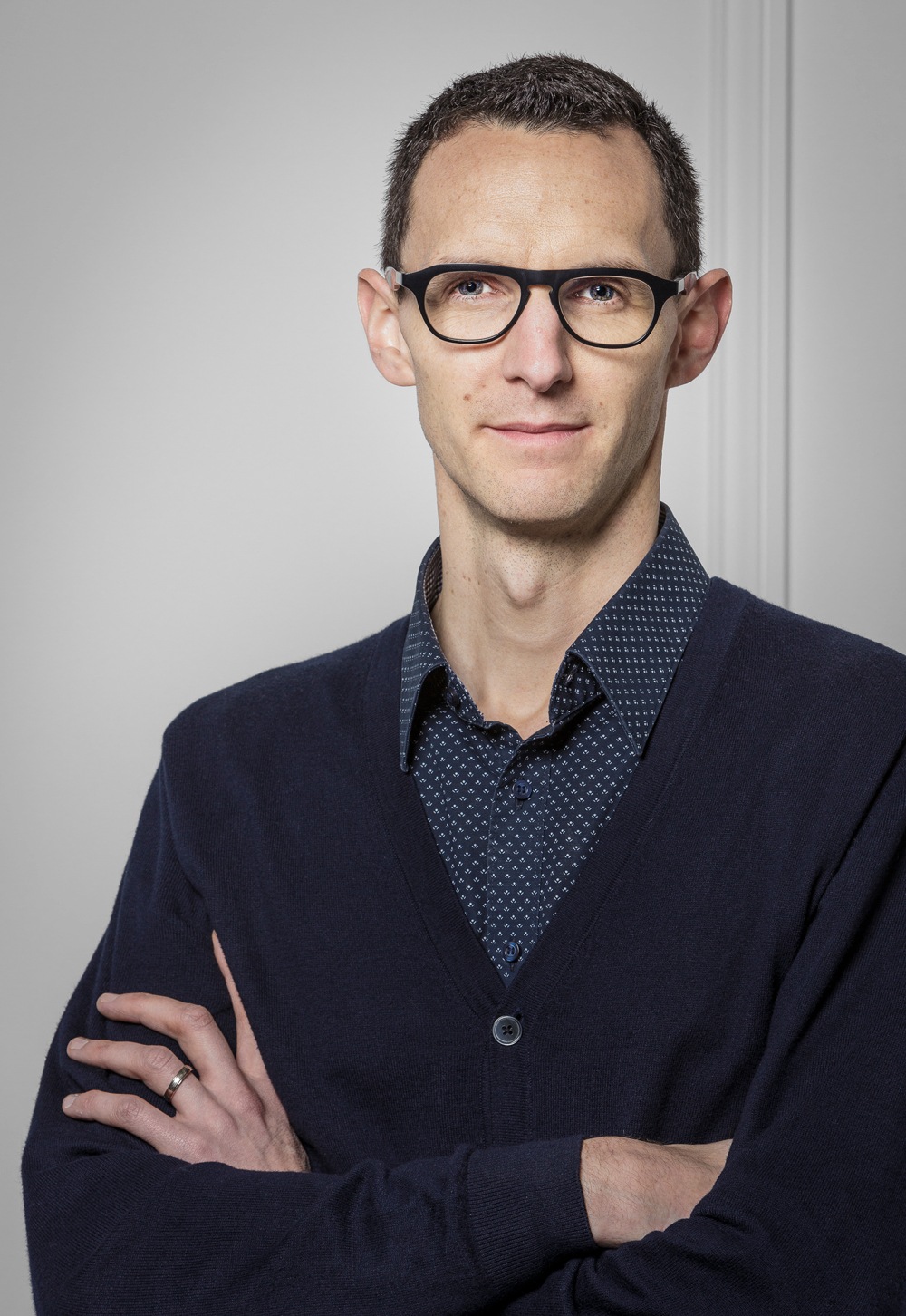 The shimmering wings of a butterfly. A plume of satin feathers. The weblike crevices of scorched earth. All have captured the imagination of French artisan Jean-Luc Le Mounier, whose fantastical cabinets mimic such natural phenomena through time-honored marquetry and metalworking techniques.
A staple on the contemporary design fair circuit, thanks to his gallerist, Todd Merrill, Le Mounier learned cabinetmaking at the Compagnons du Devoir, an elite trade school in France. "We studied seven days a week until we mastered the gestures of our craft," he says. "A bit like the samurai." A six-year stint working for Maria Pergay followed. "She taught me how to push my limits, to take more risks, and to understand that nothing is impossible to achieve," says Le Mounier, whose latest creations incorporate materials that he has never worked with before, like textile fringe. "I've been observing the unbridled creativity of the fashion industry for a long time, and it is a great source of inspiration."
See below for an exclusive interview with the artisan: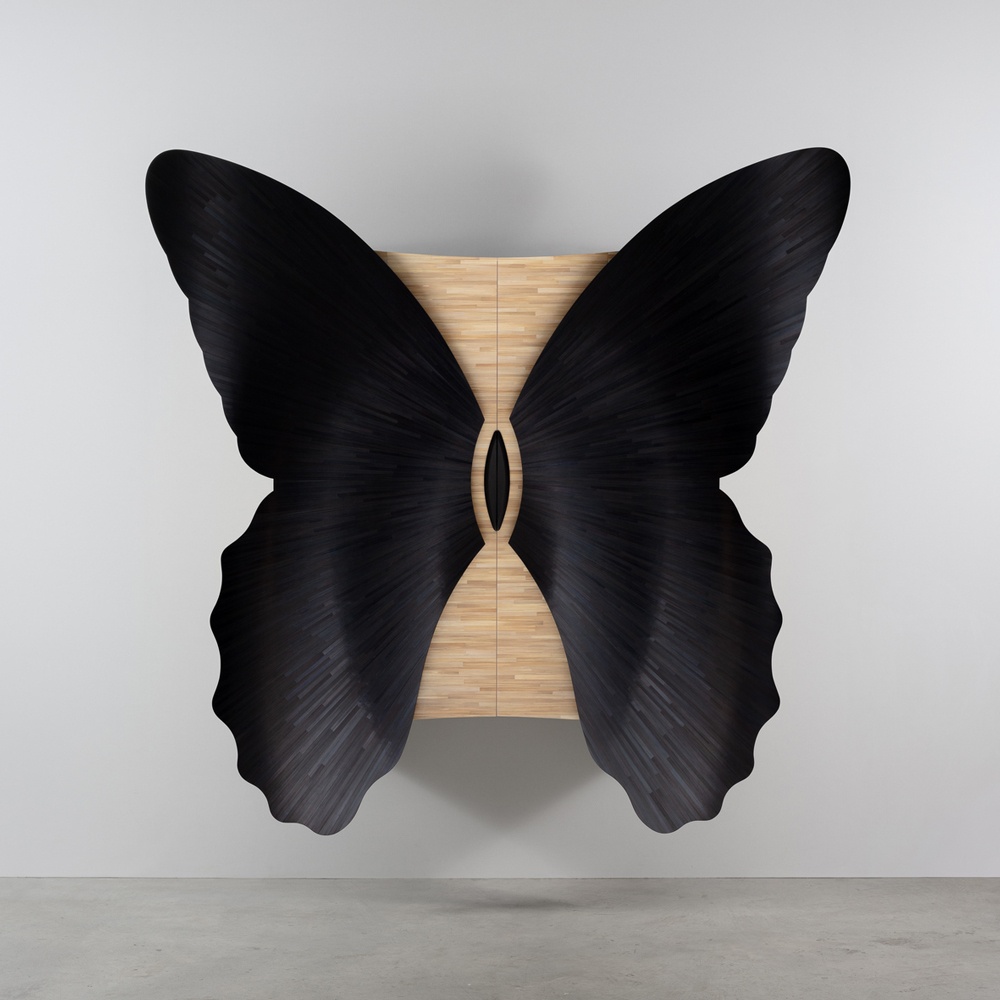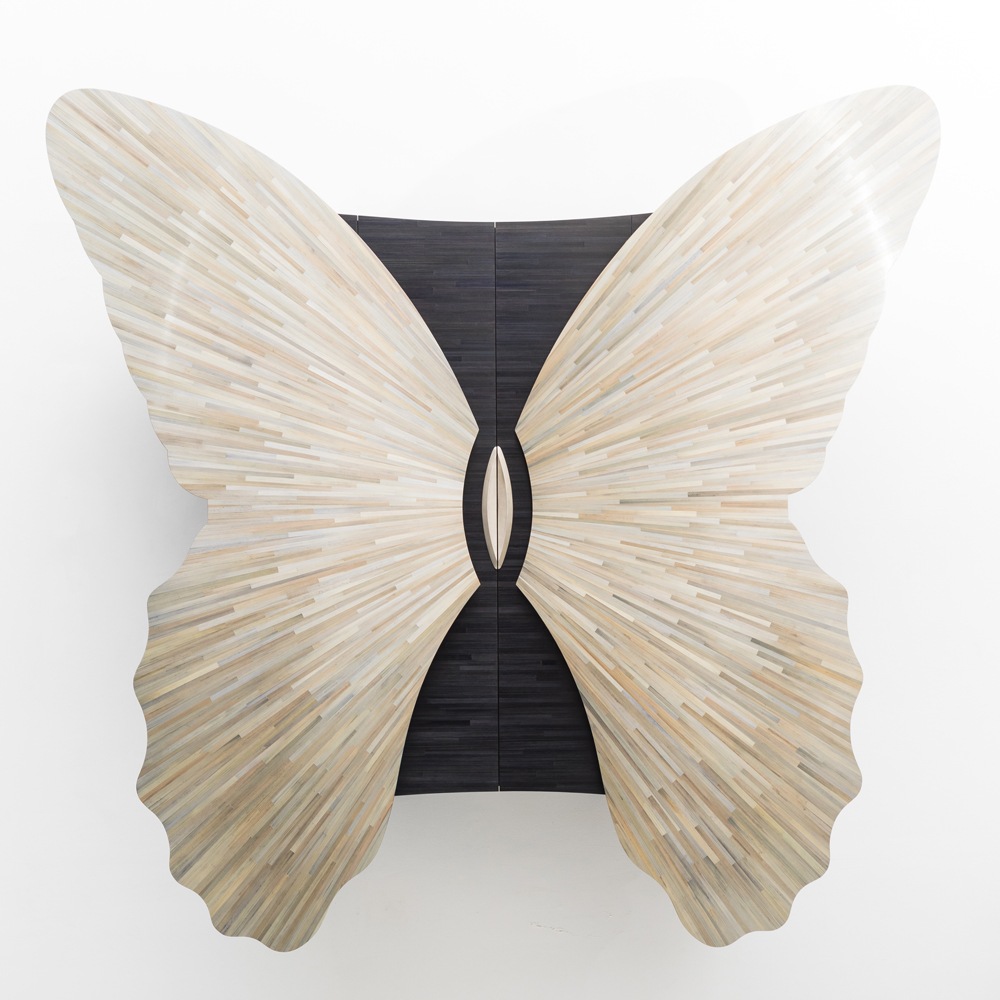 Galerie: Where did you develop your love of woodworking?
Le Mounier: I spent a large part of my childhood in the workshop of my carpenter grandfather, and already when I was very young, I was passionate about building objects, I made miniature wooden furniture, I tested all kinds of things, just like today. As a child, I quickly liked wood because it is a fairly easy material to tame and can be worked with very few tools. At 18, I decided to make it my job. I passed an entrance exam to the "Compagnons du Devoir" to learn cabinetmaking. It is a kind of school where we find the elite in different trades, we work there and study 7 days a week until we master the gestures of our trade…"a bit like the Samurai"… After 8 years of studying I received my Companion diploma and I opened my own workshop in Brittany where I produced my first creations or those of other designers."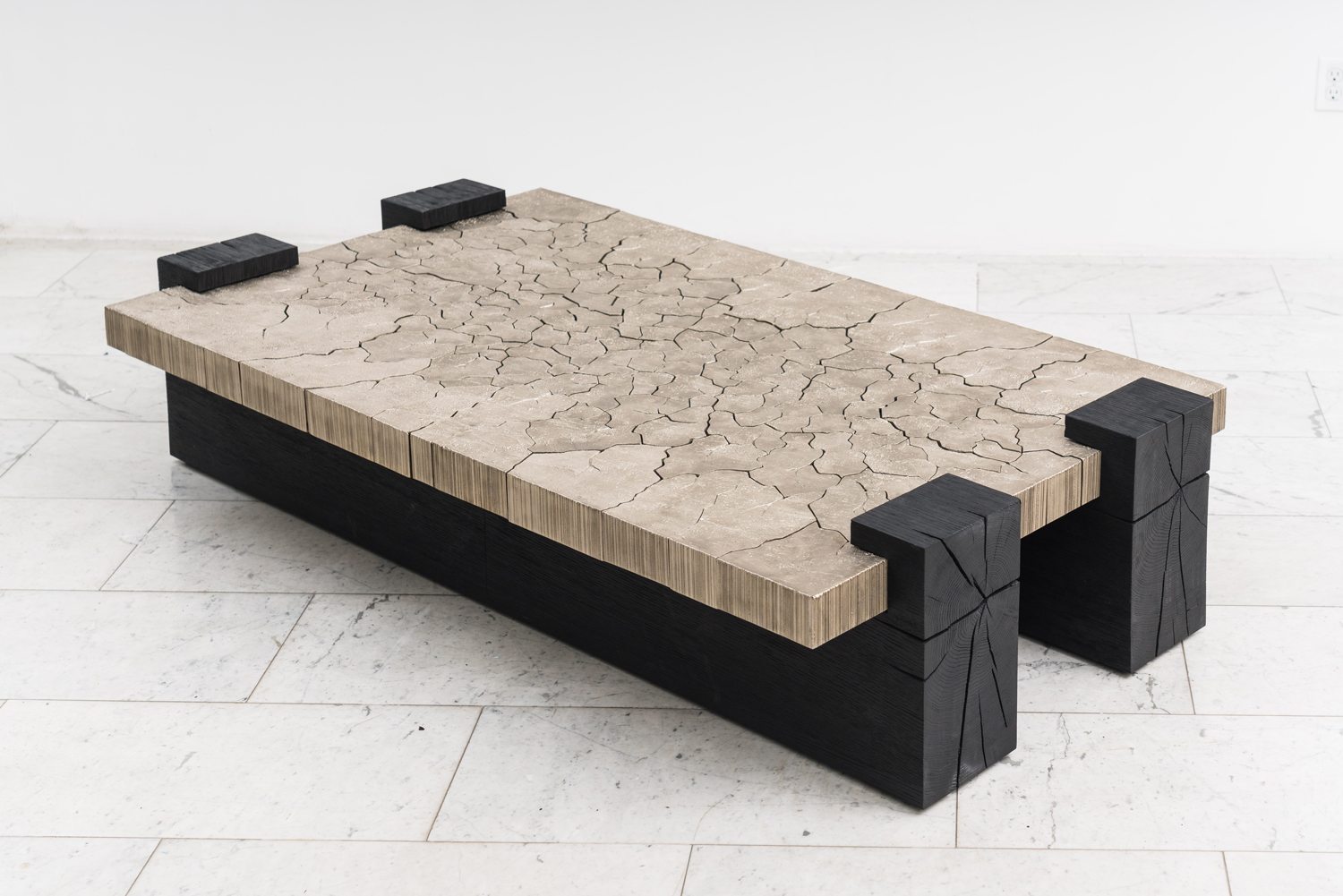 Galerie: Where do you find yourself returning to for inspiration?
Le Mounier: It's always in quiet moments that the best ideas come to me. I never create sitting at my desk with a pen and a sheet of paper, it's always much simpler, more instinctive. I observe, I listen, I dream. Project ideas come naturally to me, sometimes even while sleeping. It is from this moment that the real work begins : how can these ideas be staged? What is the best material, the best design, the best functioning…? All subjects interest me and everything inspires me: nature, architecture, fashion. This is probably one of the reasons why my pieces are so different every time. It's a bit narcissistic [laugh], my furniture only talk about my region, my meetings, my holiday memories, in fact about me! Finally, I sincerely believe that a project is successful when the public explains to you how it feels like to see your work and not the other way around.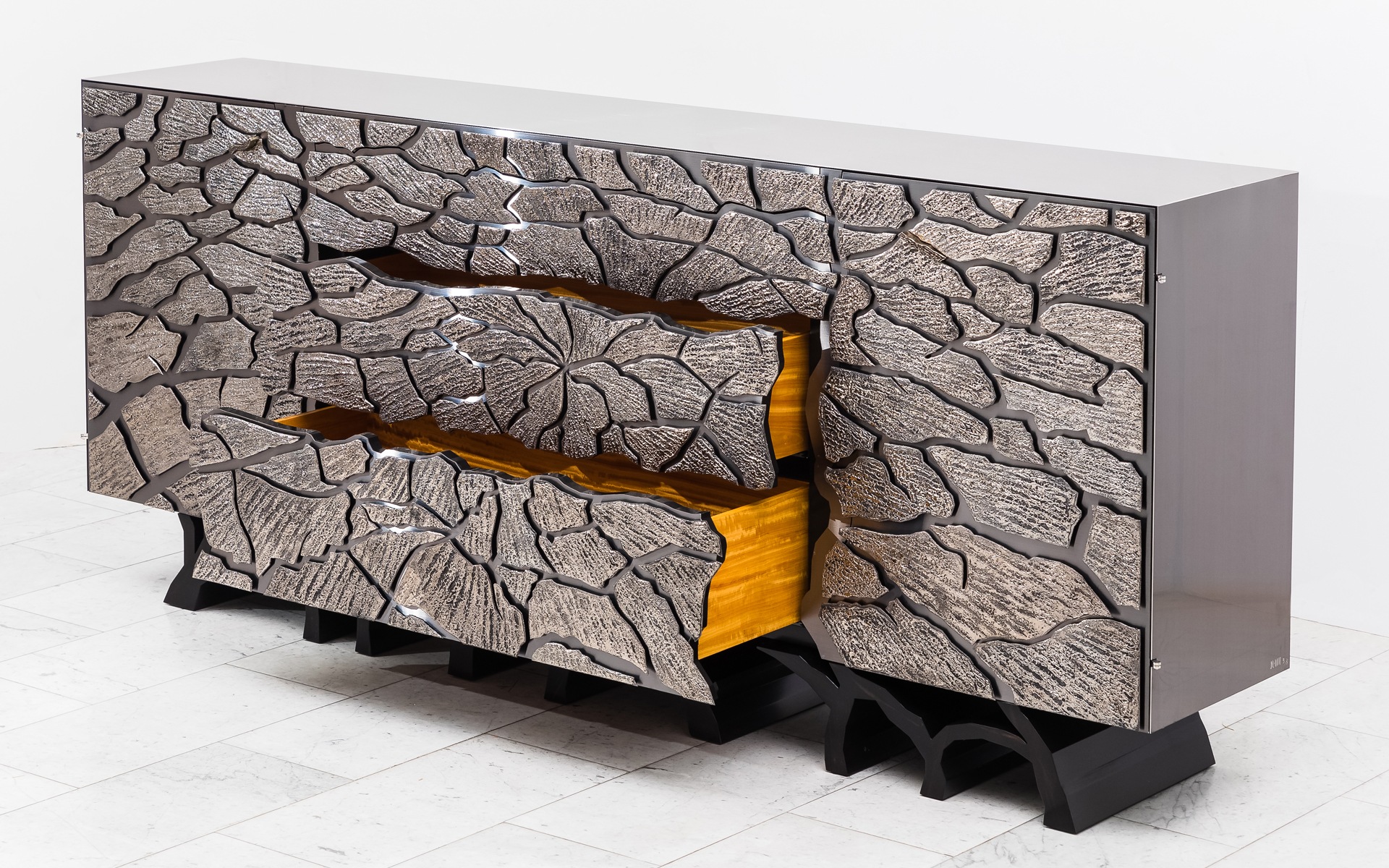 Galerie: What is the greatest challenge in creating your work?
Le Mounier: People who look at my work must understand that I imagine, but especially that I realize, each piece with my hands. They are often impressed by the quality or the finishing details of the furniture, but for me it is not essential. Behind every creation there is an idea, a story. I am not a designer who simply seeks to assemble beautiful shapes with beautiful materials. I always try to stage an idea like a painter would do. If you look at my furniture from the front, you will understand that they are treated like paintings, and that the function of the furniture, even if it is still important, is only secondary. This explains why most openings are often hidden.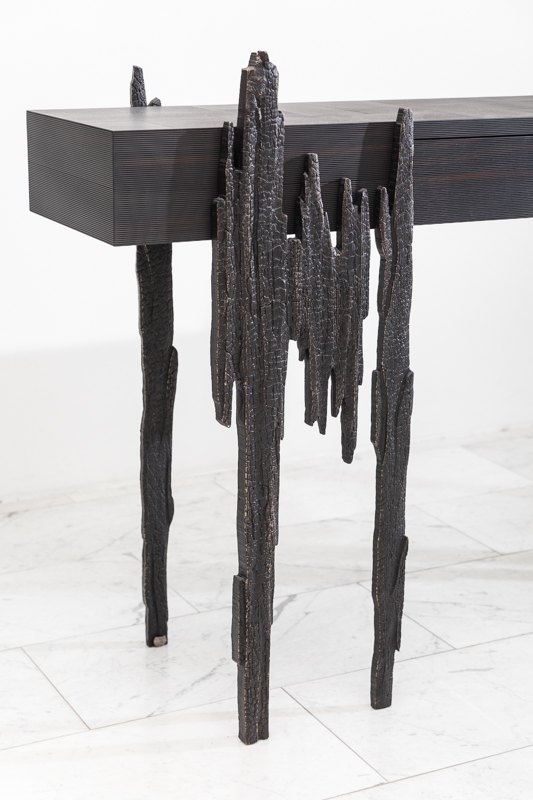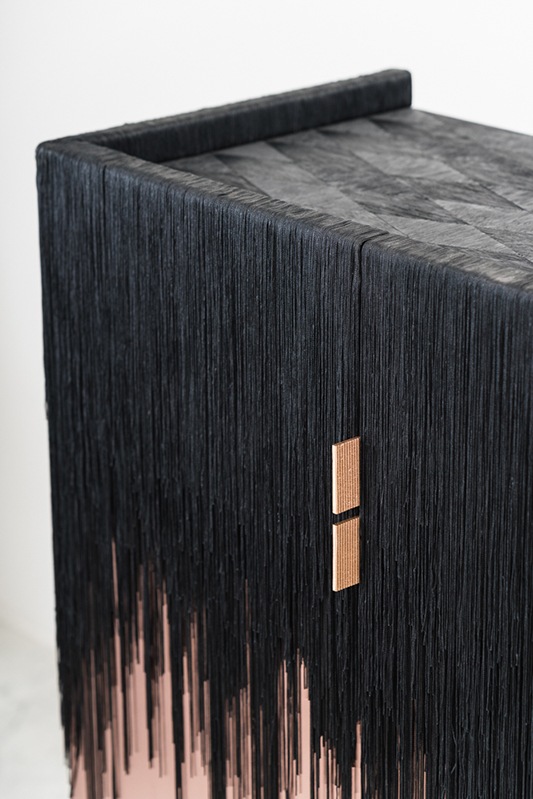 A version of this article first appeared in print in our 2020 Fall issue under the headline "Curiosity Cabinets." Subscribe to the magazine.
Next Post