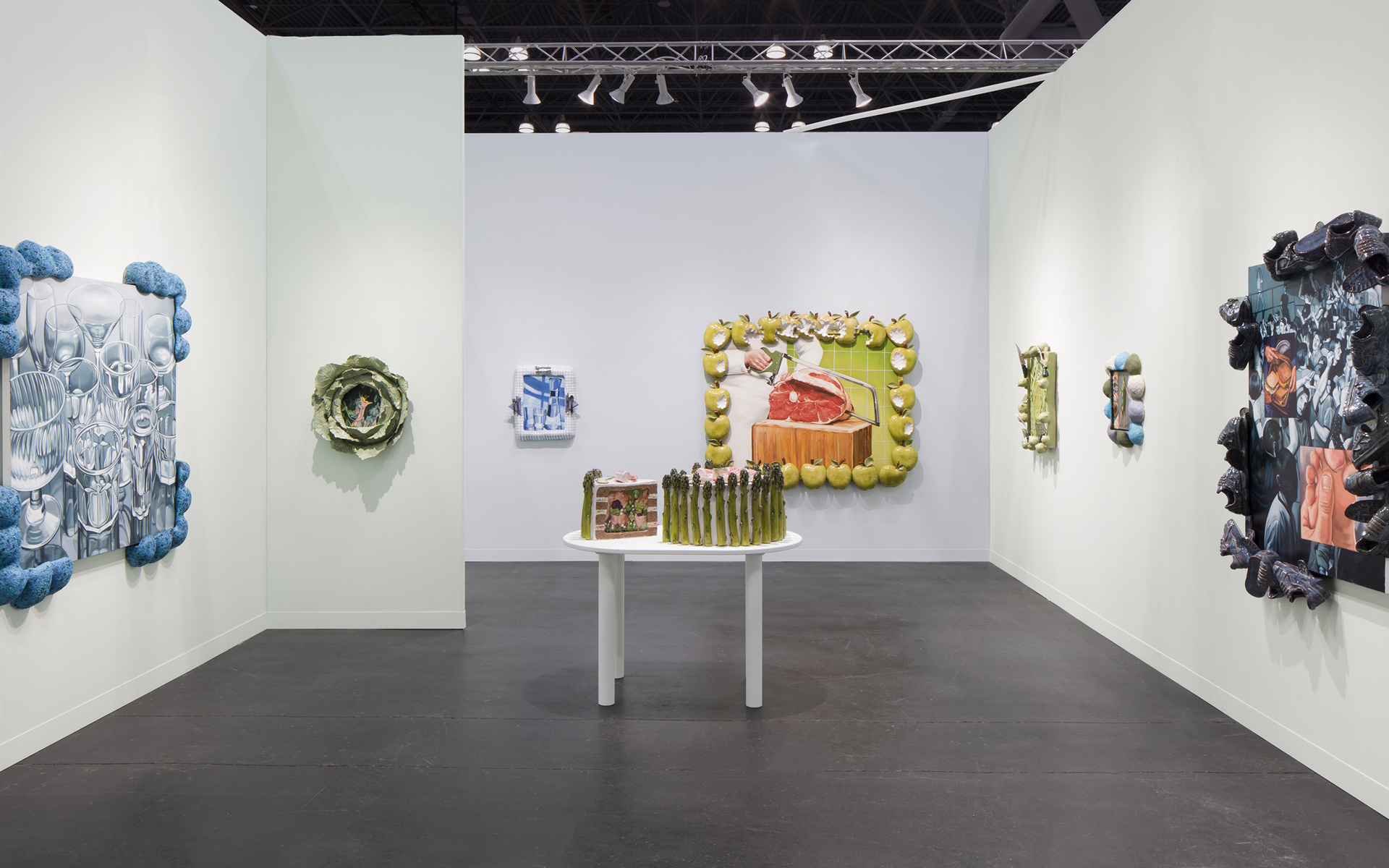 See Why Stephanie Temma Hier's Surreal Ceramics Are Causing a Stir
The thought-provoking emerging artist readies for her inaugural solo exhibit at Nino Mier Gallery in Los Angeles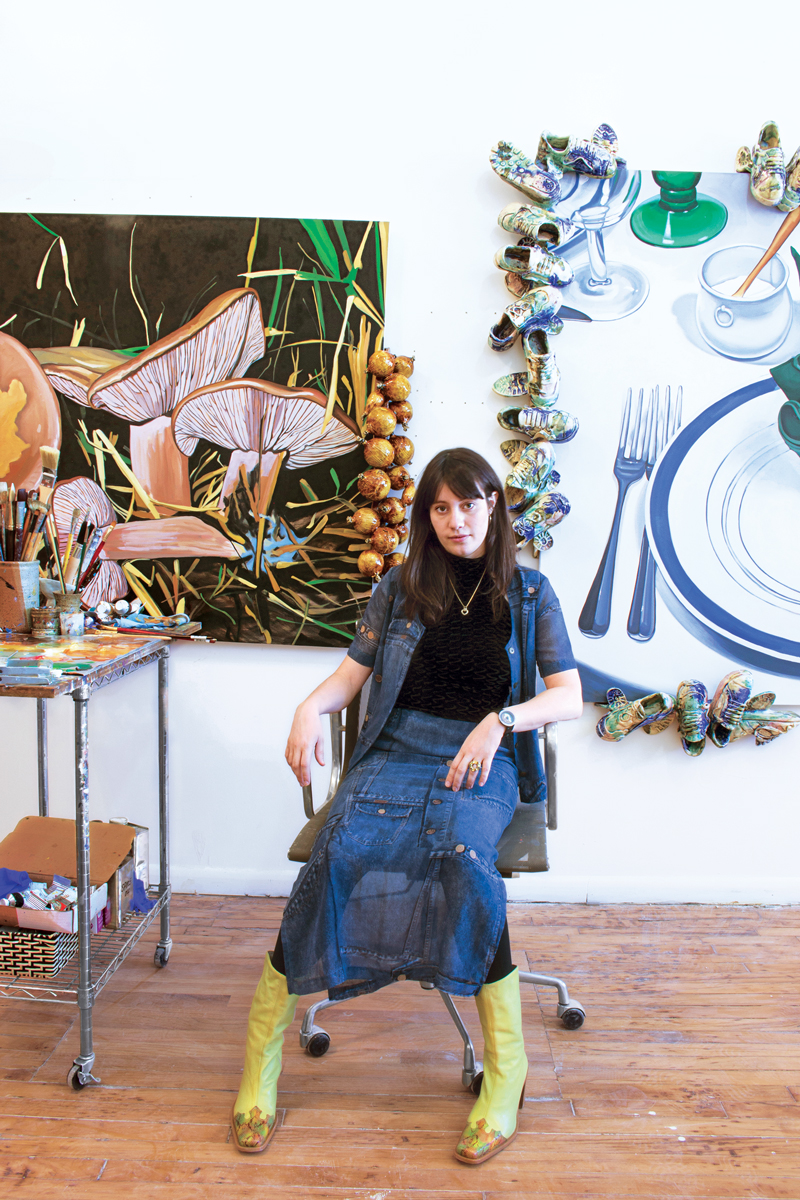 Entering Stephanie Temma Hier's studio is like falling down the rabbit hole with Alice into Wonderland. There are glossy green ears ornamenting a blank canvas and huge half-bitten apples fresh from the kiln. Many of the works are in process, as the Toronto-born, Brooklyn-based artist prepares for milestones on each coast. Last month, her booth with Montreal dealer Bradley Ertaskiran at the Armory Show's new, post–Labor Day iteration. Then November brings her inaugural solo show at Nino Mier Gallery in Los Angeles.
Even with the looming deadlines, Hier—known for strange and sumptuous visual pairings that fuse clay replicas of food, body parts, and everyday objects with meticulous oil renderings—remains true to her cerebral, time-consuming practice. "I'm always responding to the sculpture, so that's why I start with it," the artist explains. To source her paintings, she mines images from the internet, the Picture Collection at the New York Public Library, or her own phone snaps. "I like to think of my work in terms of entanglements, lots of different subject matter from different places and mediums being forced to exist within one piece."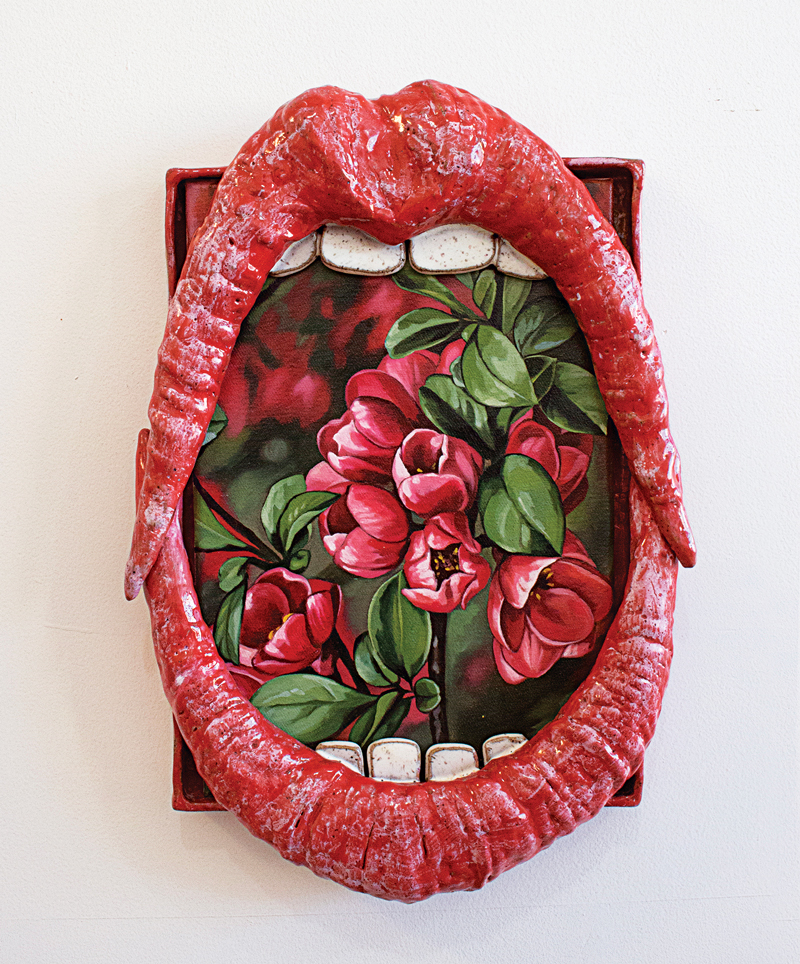 Each artwork, Hier says, bounces off the last, creating a through line for her oeuvre: "I am drawn to repeating forms, such as lots of carrots or cascading meats and shoes." She points to a sculptural border of goopy, pink disembodied ears—from a distance easily mistaken for a decorative, floral motif—framing a finished photo-realist still life of a wine opener. The near monochrome palettes, she adds, build cohesion among disparate elements.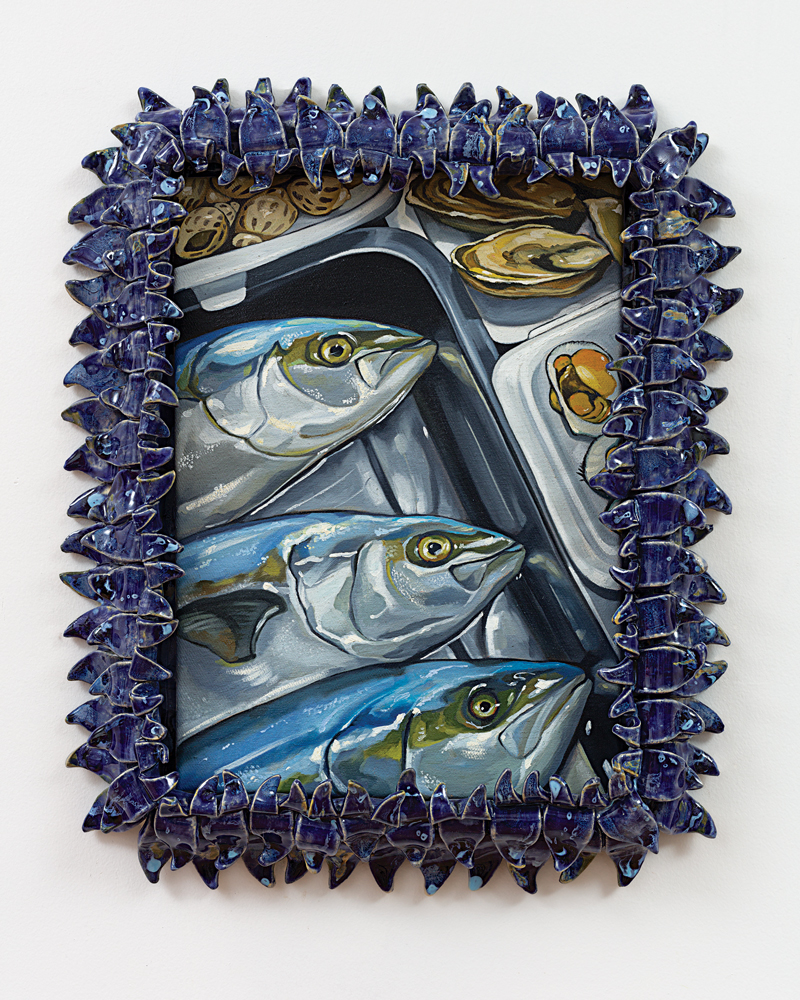 "I'm a materials lover. I make my own glazes, always testing and creating new textures," she states, describing the technical rigor behind each construction. "It's a scientific process. I have a notebook of recipes. Everything is planned out and measured, so I can replicate the base structure and color." Yet ultimately, it is a desire to refresh figurative painting and art historical references that propels Hier's hybrids forward.
A version of this article first appeared in print in our 2021 Fall Issue under the headline "Freeze Frames." Subscribe to the magazine.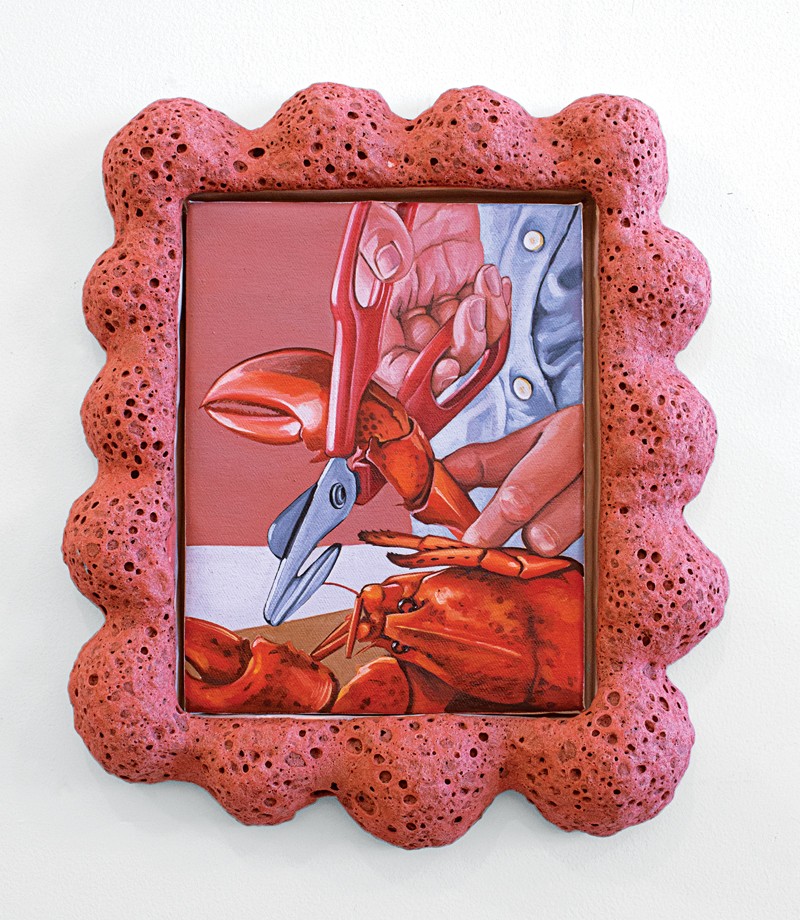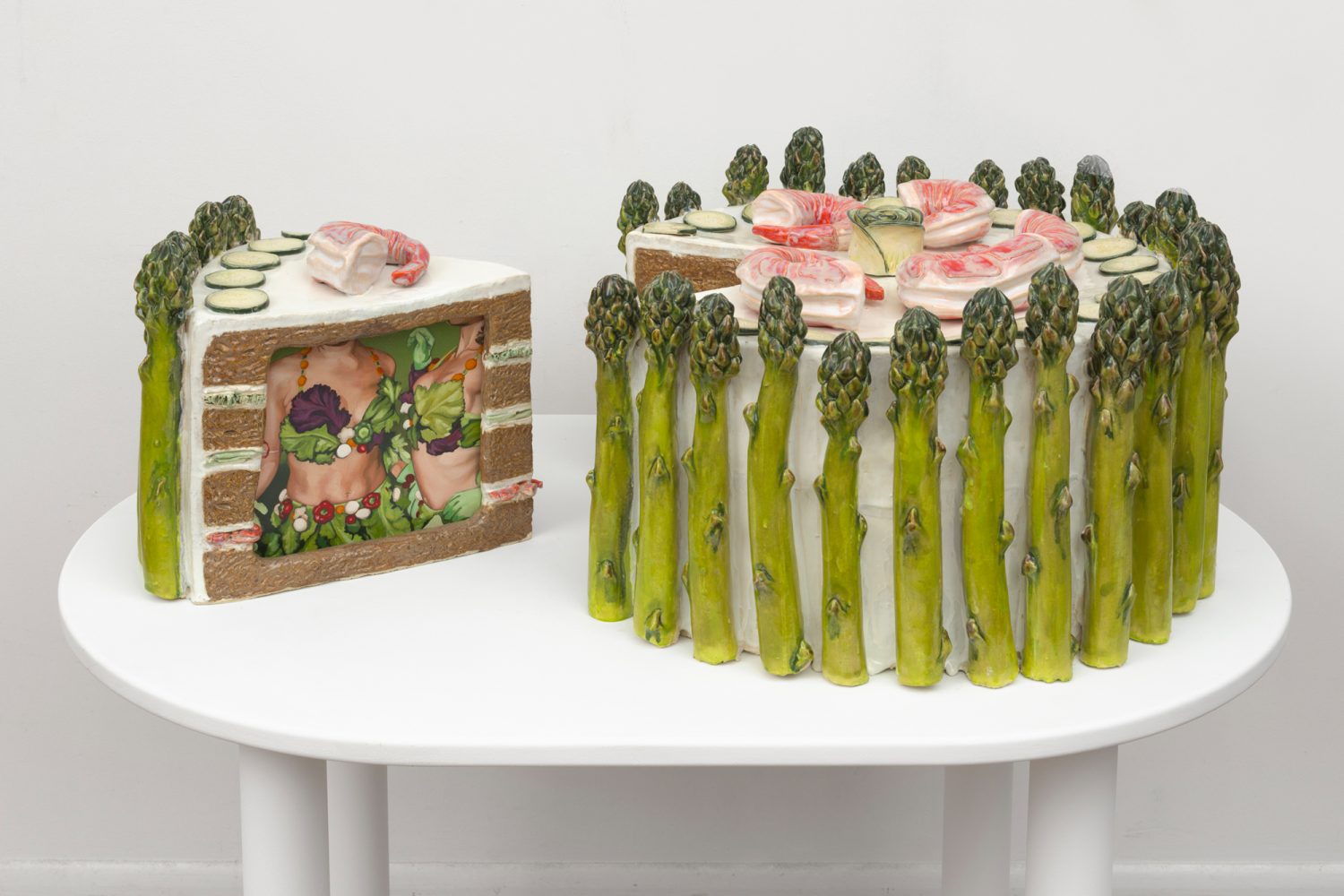 Next Post