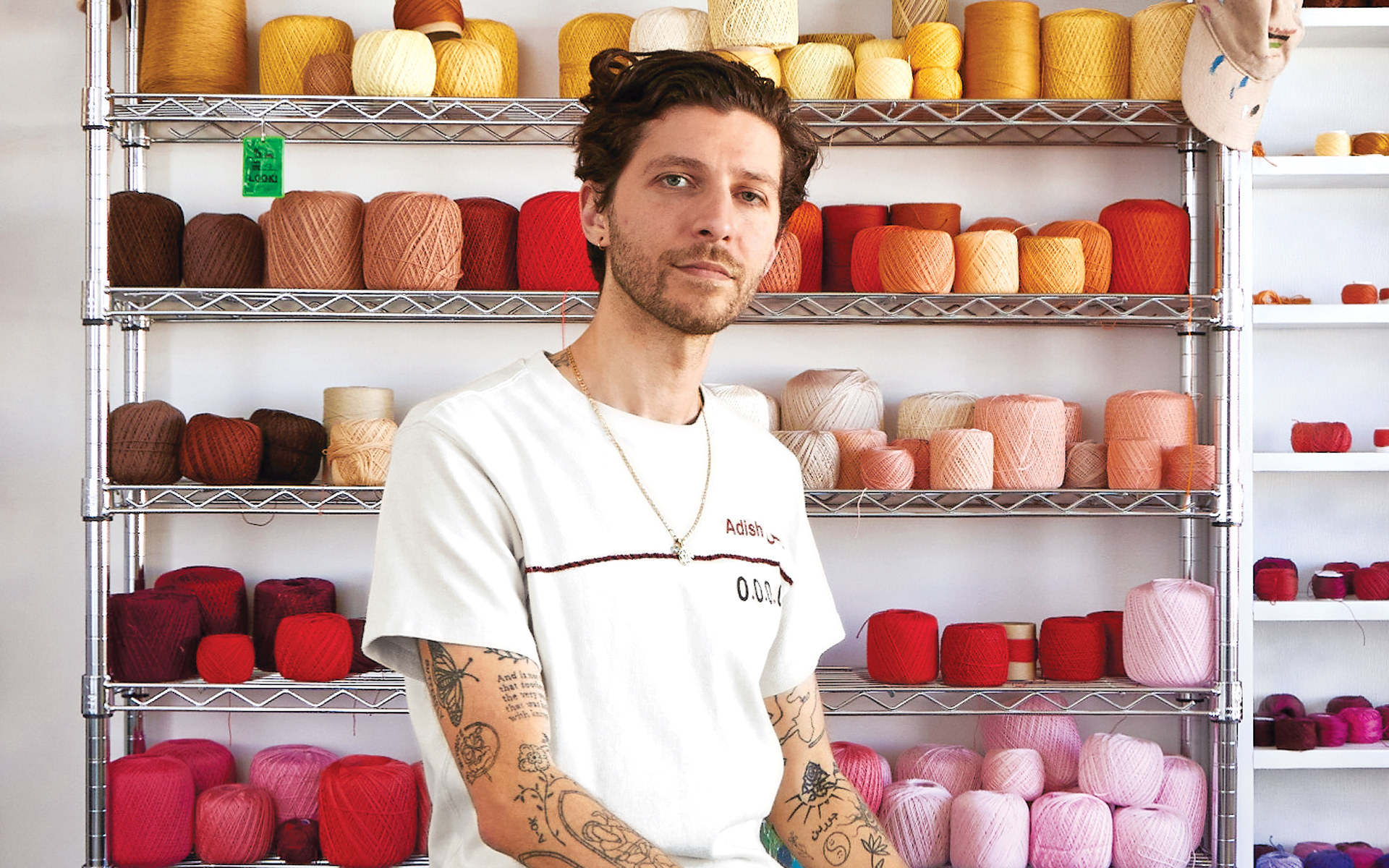 Jordan Nassar Tells Poetic Stories Through His Exquisite Embroidery
The textile artist's latest work is on view at Cleveland Museum of Art's group show "Picturing Motherhood Now," opening October 16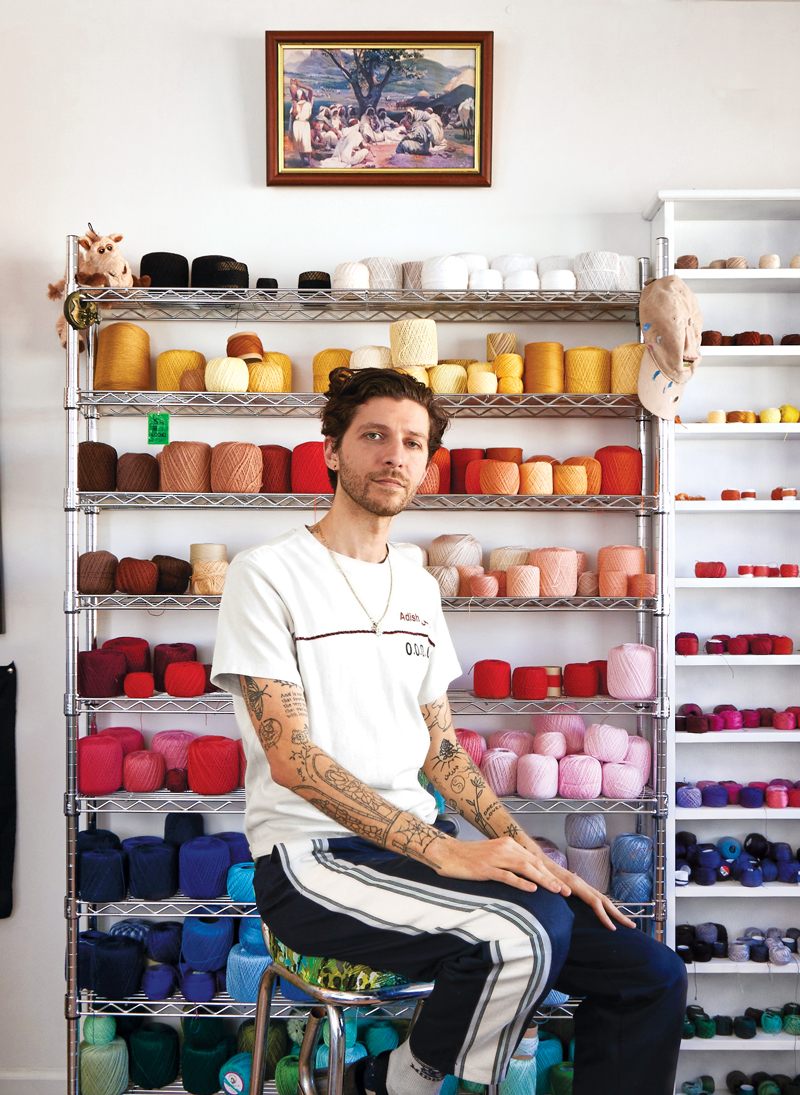 Growing up in a Palestinian American household, Jordan Nassar explains that "there was always a traditional embroidered wall piece or pillow around." Initially, he shied away from reflecting his diaspora experience in his art, but a deep dive into the work of seminal artist and poet Etel Adnan prompted a revelation. "Adnan's interpretation of her Arab identity between living in Paris, California, and Beirut proved there are many ways to embrace a heritage," Nassar says. "The ideas I was keeping at bay came into daylight." Now cross-stitched landscapes and patterns have become his signature.
In 2017, Nassar traveled to Bethlehem in the West Bank, where he visited a group of Palestinian women in refugee camps practicing tatreez—the centuries-old Middle Eastern tradition of hand-stitching. The following year, at Anat Ebgi's booth at Frieze New York, he caused a stir by displaying his embroideries next to examples made by these Palestinian women.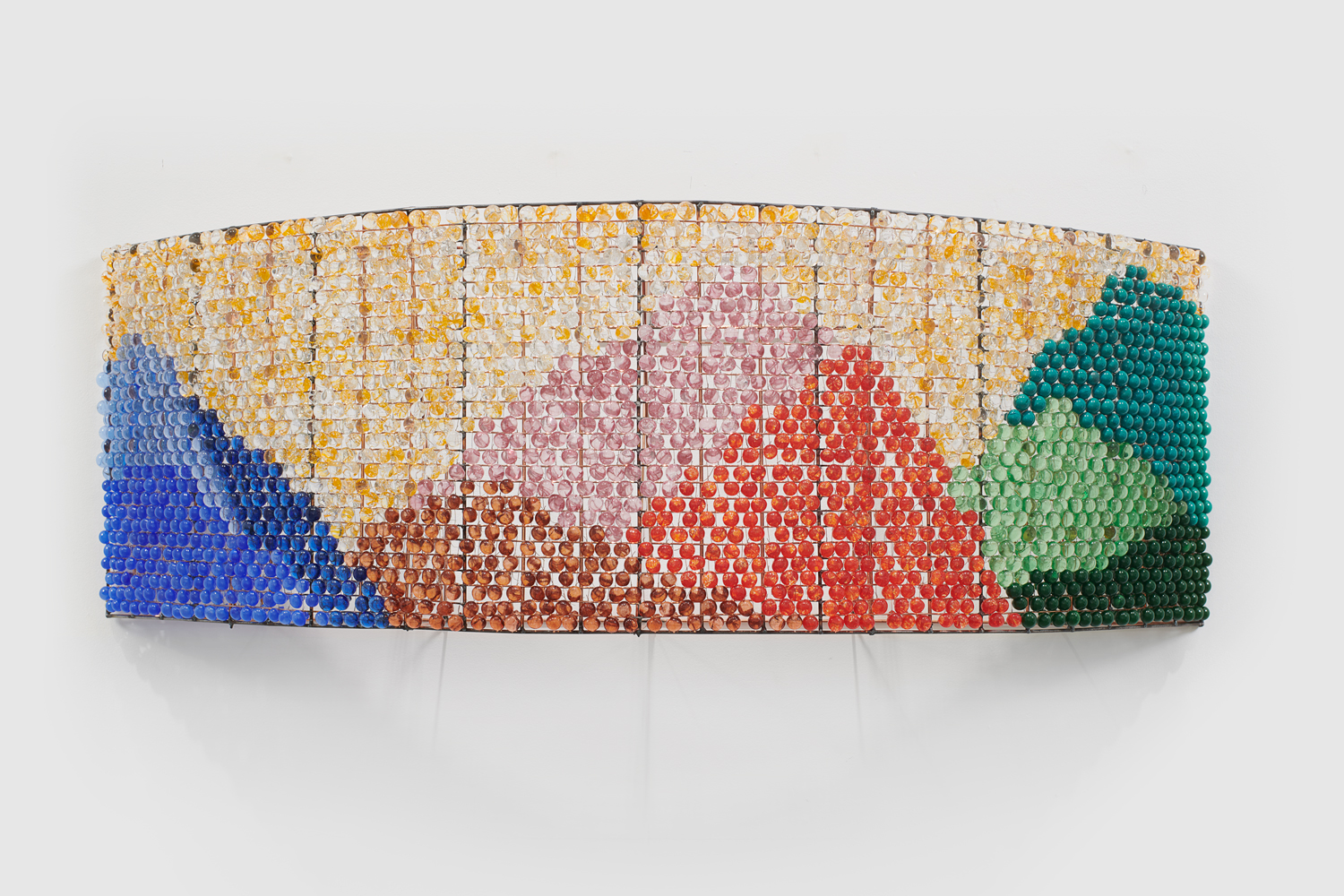 Nassar realized his story could in fact be woven with theirs, and he started sending the women canvases for stitching patterns that he later completed with his own bulbous mountains and sunken suns. He provides the weavers with motifs and ideas for color, but his prompts always yield surprises. "They definitely have an effect on the imagery that I later stitch, because I never specify what shades they should use or how dense the grid must be."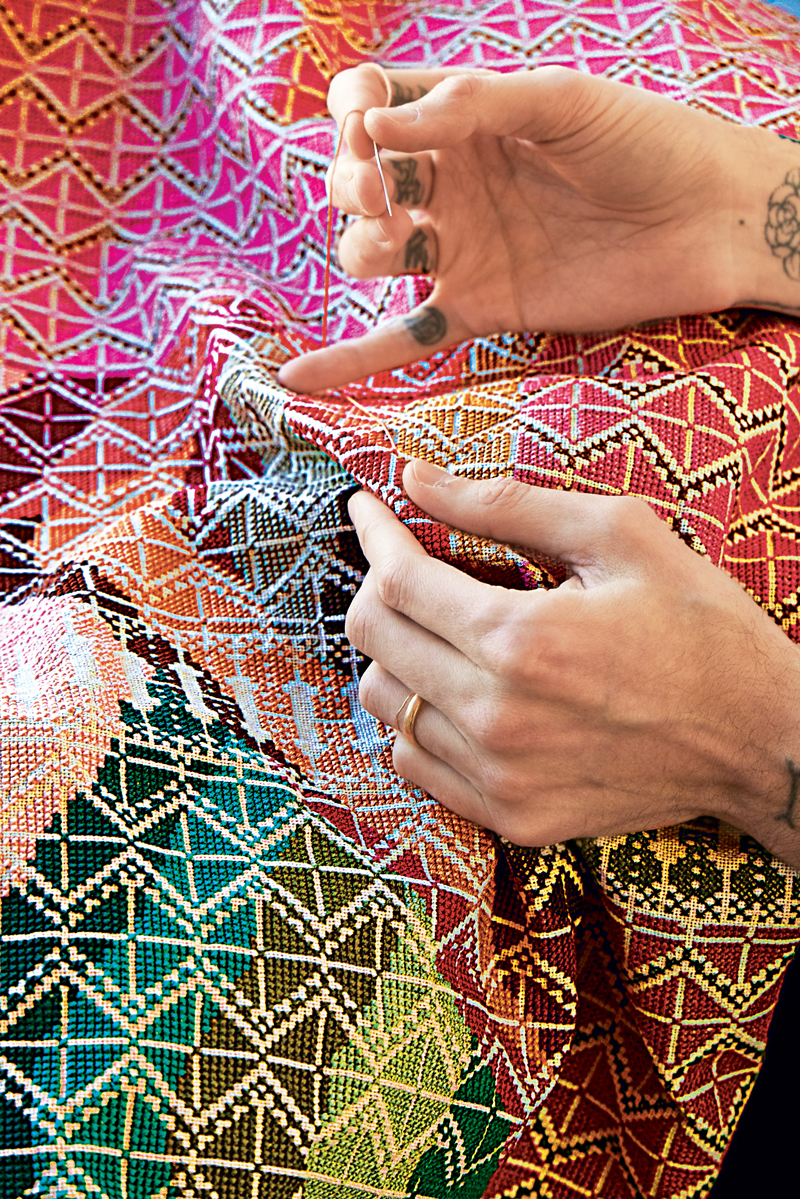 In October, Nassar will participate in the Cleveland Museum of Art's group show "Picturing Motherhood Now." There, he will present a new split-screen embroidery, continuing a series he debuted at his solo exhibition at James Cohan gallery last year. From titles inspired by famous Arabian singer Umm Kulthum's songs to images of cypress trees in front of romantic sunsets, there is a poetic sensibility at play in Nassar's practice. His education in linguistics influences the way he harmonizes geometries and landscapes, but the true magic of his work lies in the imagination of place. "For many of us, home is a utopia which we grew up hearing of but have never been to, or for others it's a language they somewhat speak—but it's always authentic."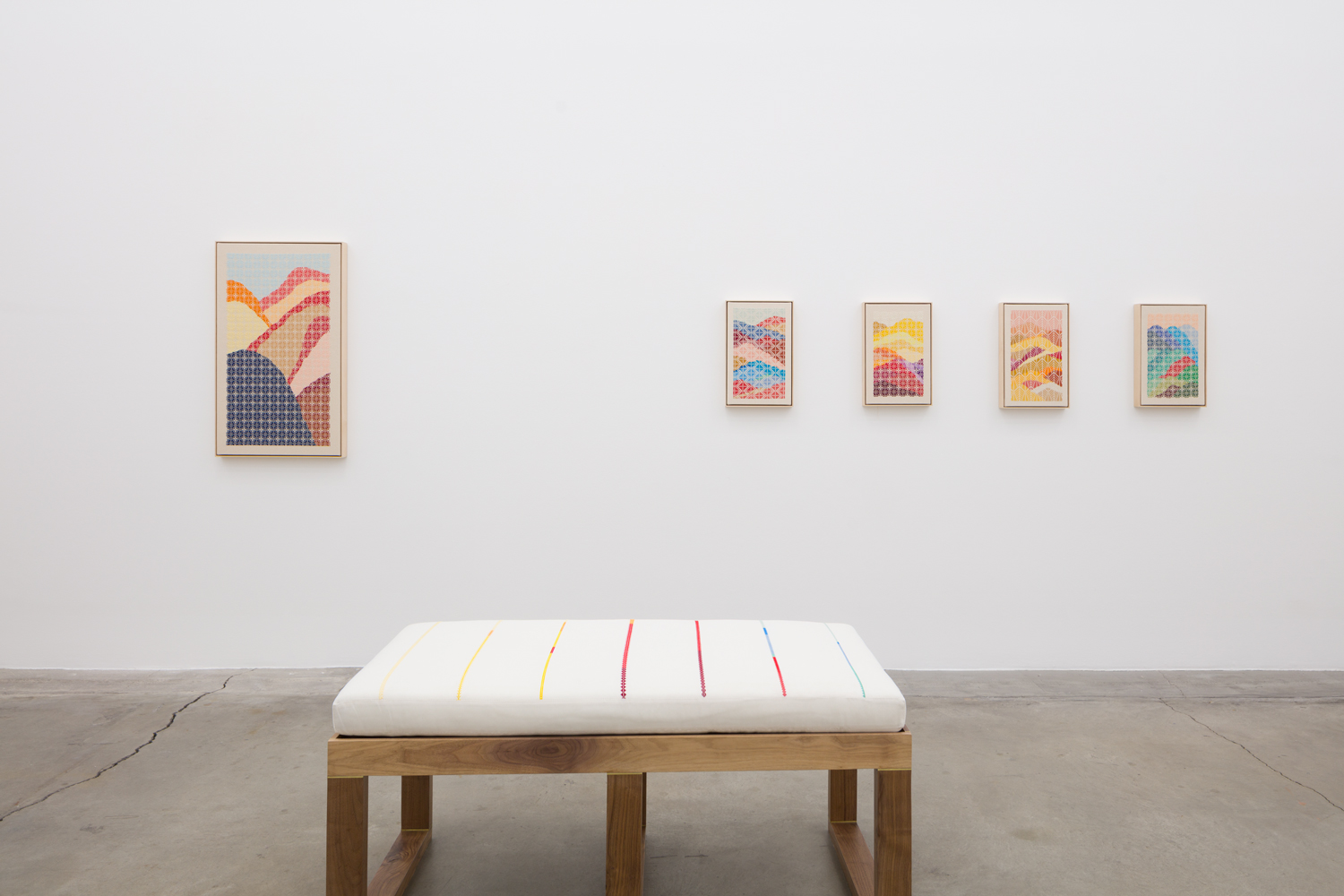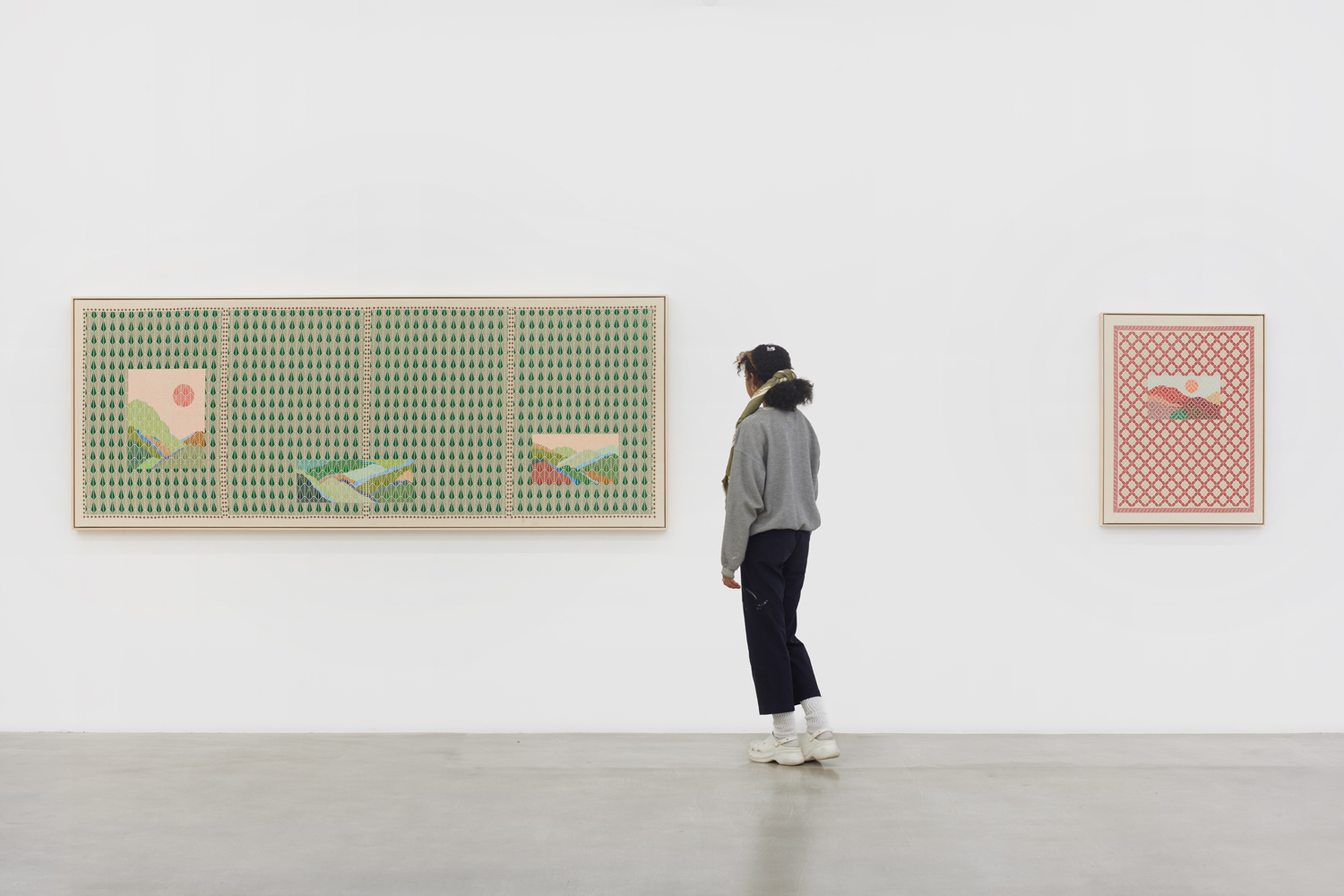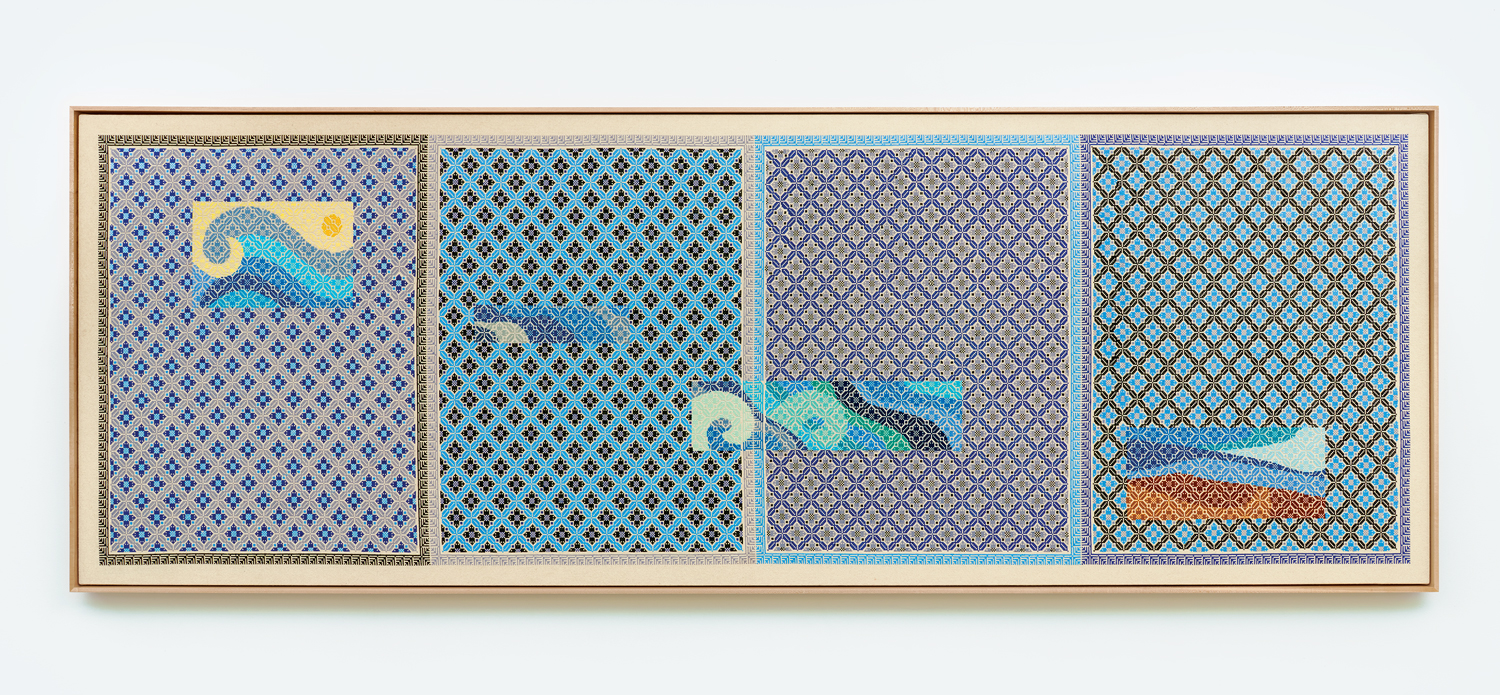 A version of this article first appeared in print in our 2021 Fall Issue under the headline "Freeze Frames." Subscribe to the magazine.
Next Post