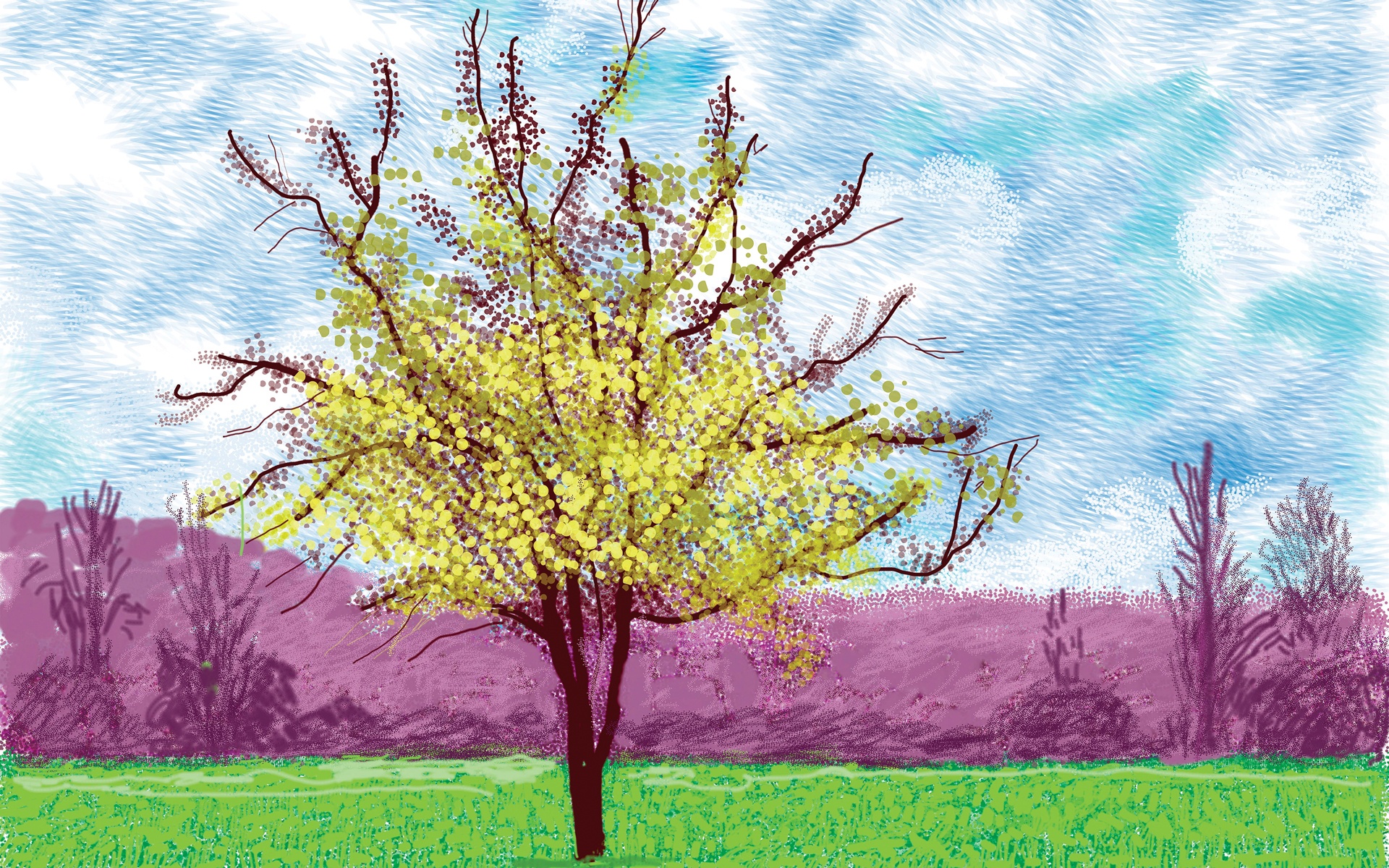 5 Must-See Museums Exhibitions Around the World This Spring
From a retrospective of Alice Neel's moving paintings at The Met to a celebration of spring by David Hockney in London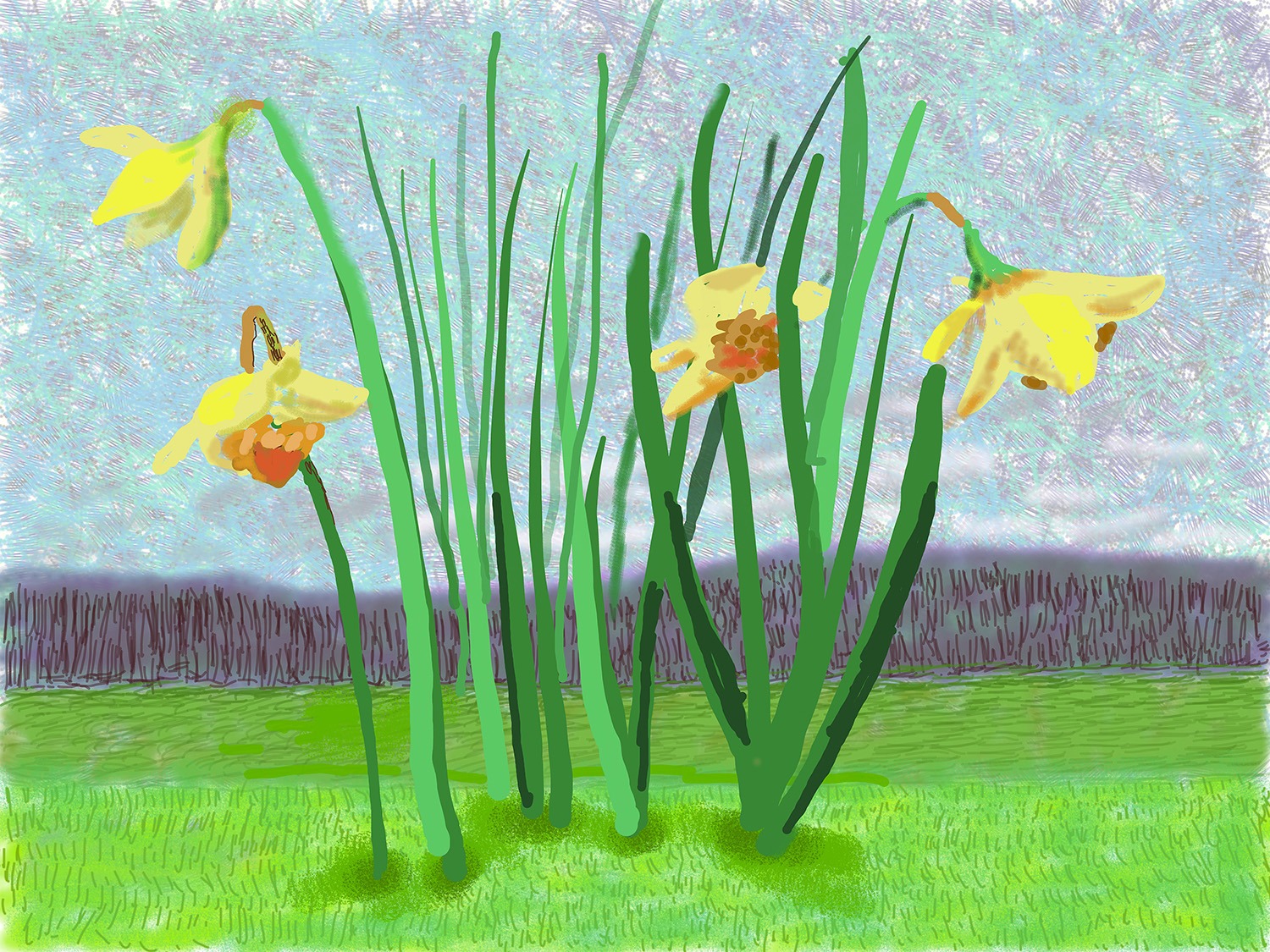 1.

David Hockney: The Arrival of Spring, Normandy, 2020
Royal Academy of Arts, London 
While many artists found inspiration during lockdown, perhaps no one was more prolific than David Hockney, who created a whole new body of work while hunkered down at his home—a timbered, 17th-century house—and studio, surrounded by a four-acre field of fruit trees in Normandy. With his iPad, a tool he began using about a decade ago, he spent every day documenting the joyous progression of spring. "It is the most exciting thing nature has to offer in this part of the world," Hockney wrote in July 2020. Exactly one year after they were made, 116 of these paintings are being presented chronologically at London's Royal Academy of Arts, printed large scale on paper to magnify his brilliant palette and signature wavy, pulsating lines. The digital mimicry was perfected when Hockney had a mathematician make a new version of the Brushes drawing app to his specifications, complete with custom paintbrushes. On view through August 22.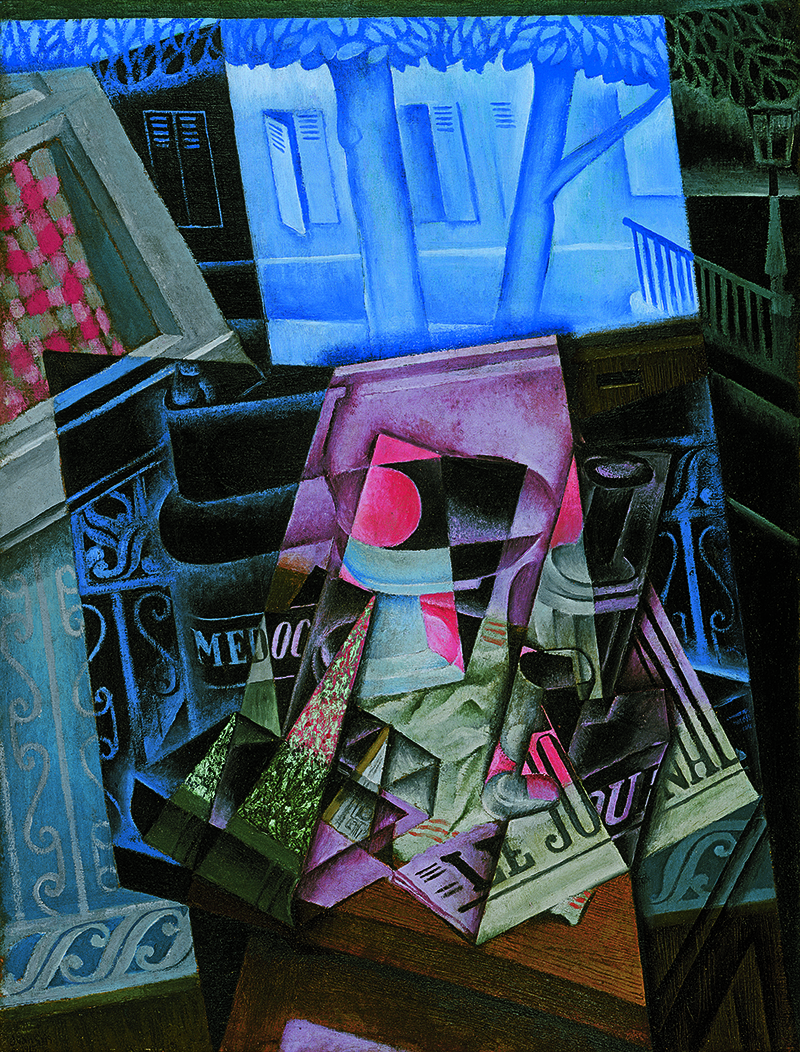 2.

Cubism in Color: The Still Lifes of Juan Gris
The Dallas Museum of Art
Working alongside Pablo Picasso and Georges Braque in Paris during the early 20th century, the Madrid-born painter Juan Gris developed his own distinct style of Cubism, characterized by a bold sense of color, a rigorously geometric composition, and a playful use of trompe l'oeil. More than 40 paintings and collages, made between 1911 and 1926, trace his innovative approach to the still life genre and his key contributions to the movement before his early death at age 40. Co-organized by the Dallas Museum of Art and the Baltimore Museum of Art, it marks the first U.S. exhibition in over 35 years dedicated to the Spanish artist. A handsome catalogue edited by Nicole R. Myers and Katherine Rothkopf and published by Yale University Press accompanies the show. On view through July 25.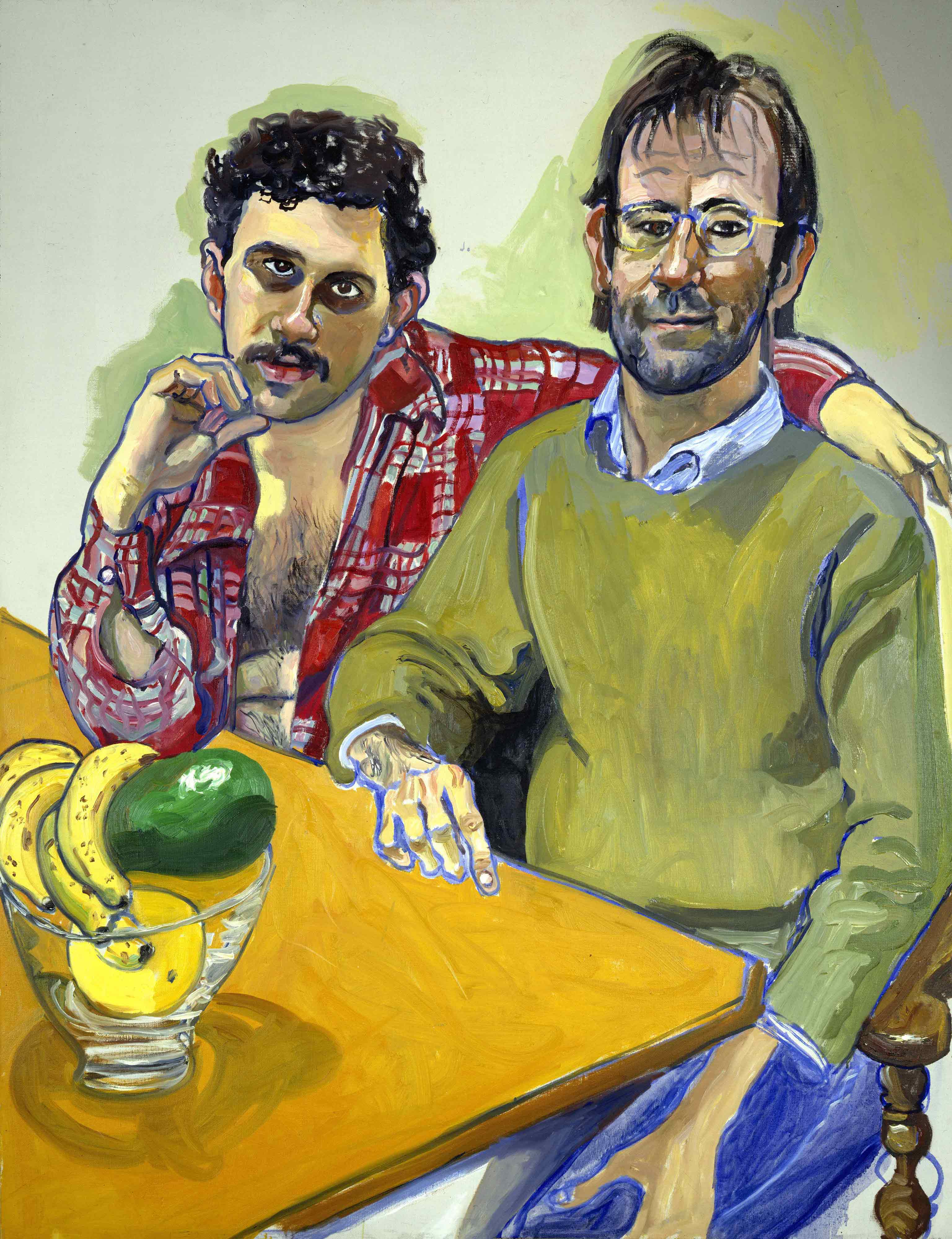 3.

Alice Neel: People Come First
The Metropolitan Museum of Art, New York
"I have tried to assert the dignity and eternal importance of the human being," the great American painter Alice Neel stated in 1950. That personal quality is felt in all of Neel's portraits, depicting everyone from her neighbors in Spanish Harlem to queer artists and performers. This exhibit, her first at a New York institution in over 20 years, includes many of her most impactful paintings as well as rarely seen watercolors and drawings. On view through August 1.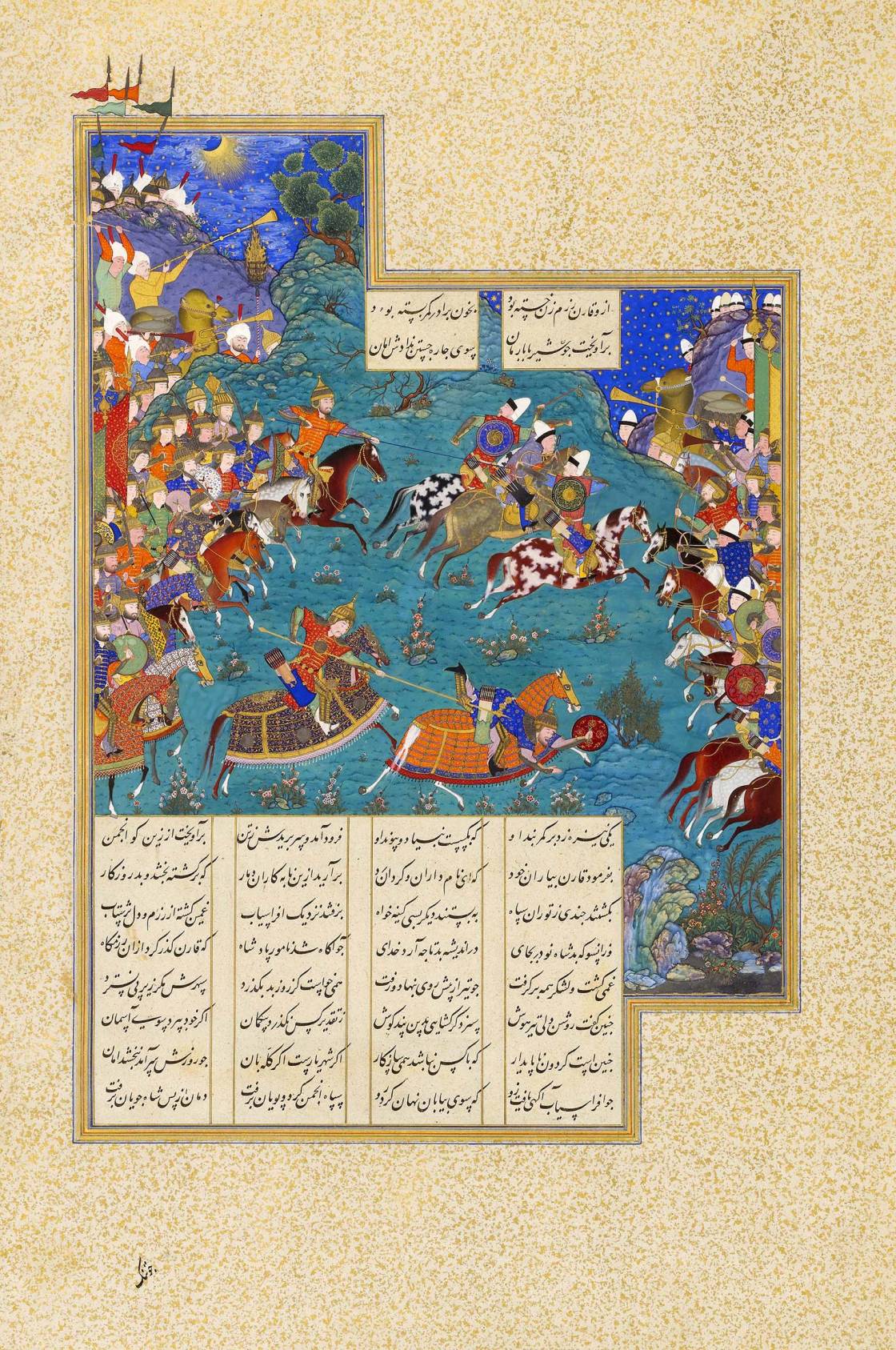 4.

Epic Iran
The Victoria and Albert Museum, London
Iran was home to one of the greatest civilizations in history, yet its artistic achievements remain unknown to many. The V&A attempts to remedy that with an exhibition of more than 300 objects exploring 5,000 years of art, design, and culture. Highlights include rare 16th-century illuminated manuscripts on loan from the Sarikhani Collection and a cache of contemporary Iranian art. On view through August 30.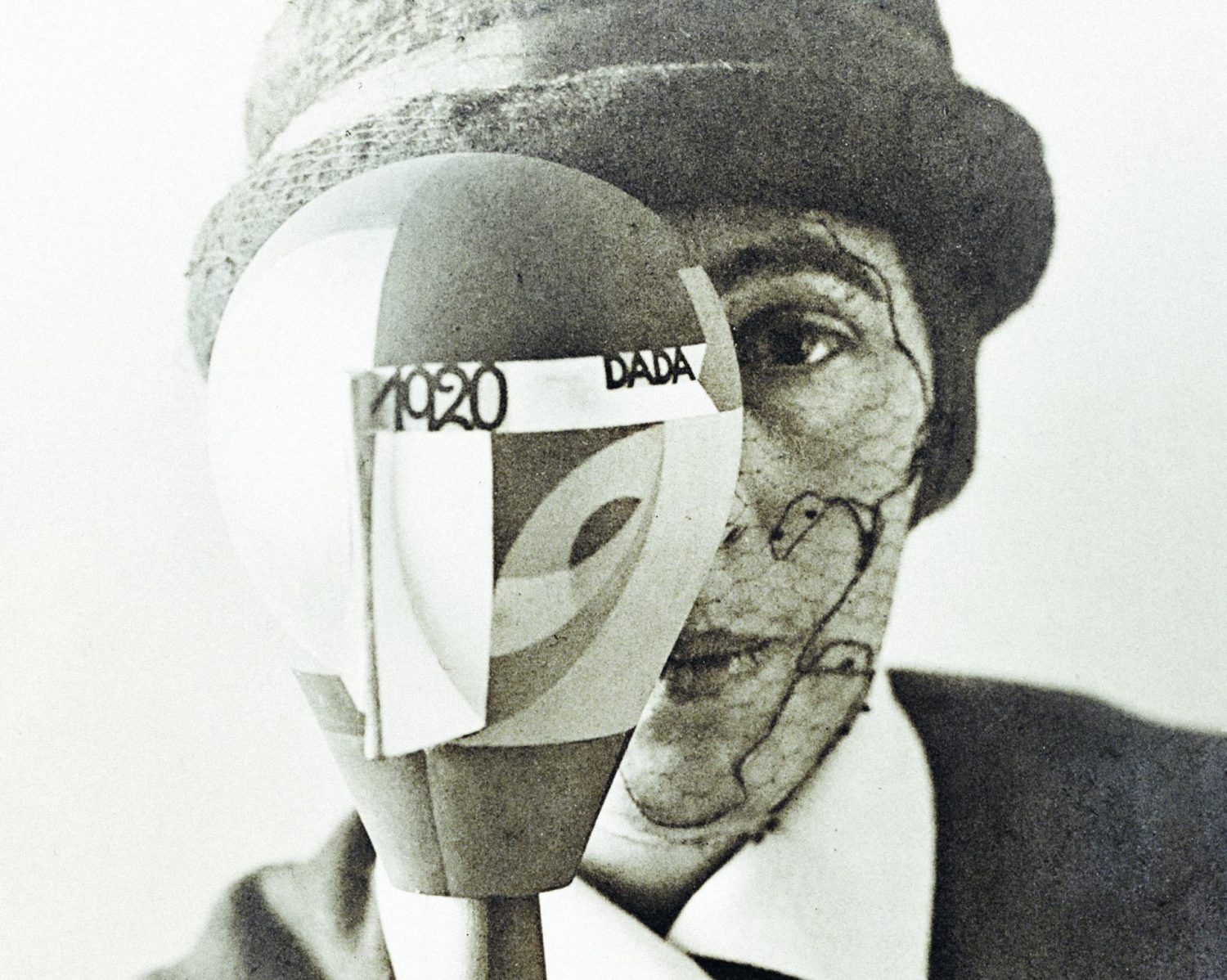 5. Sophie Taeuber-Arp: Living Abstraction 
Kunstmuseum Basel
The Kunstmuseum Basel is giving 20th-century pioneer of abstraction Sophie Taeuber-Arp the recognition she deserves with a comprehensive retrospective of Switzerland's homegrown artist. The 250-work show, which was organized with MoMA in New York and Tate in London, includes her early experiments in applied arts and charts her trajectory into geometric abstraction through to her later architectural pieces and abstract paintings. On view through June 20.
Next Post