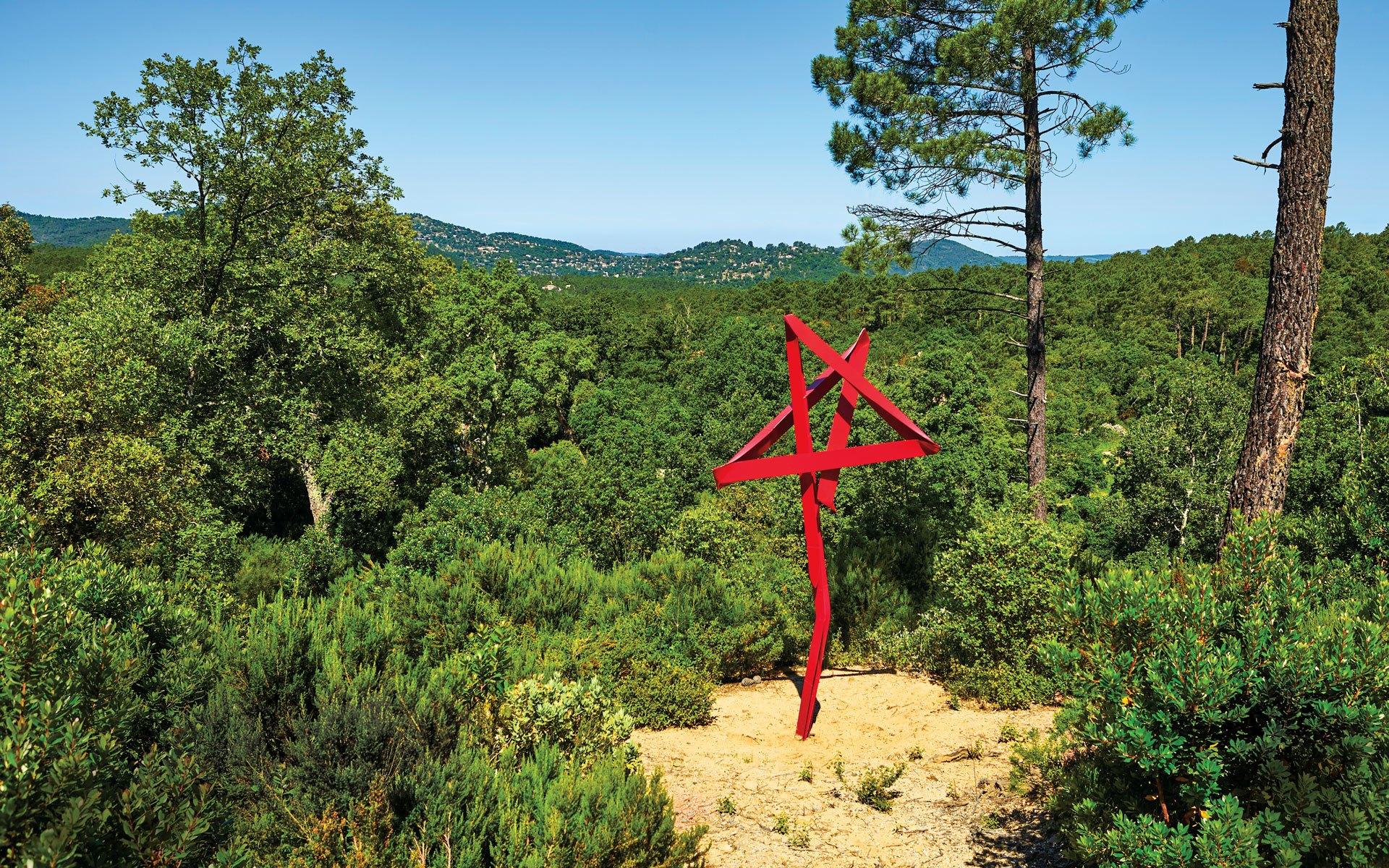 Why the South of France Is Experiencing an Exciting Cultural Renaissance
A next wave of artists, collectors, and galleries is bringing unparalleled installations and cultural institutions to the region
Visitors to the Villa Carmignac on Porquerolles Island, off the south coast of France, are asked to respect a precise ritual. They are required to remove their shoes and offered a drink made from local plants. "It's a way of entering into contact with the island," explains its director, Charles Carmignac, whose father, Édouard, inaugurated the art space's umbrella foundation in 2018.
Housed in a Provençal villa whose farmland beginnings were featured in Jean-Luc Godard's seminal New Wave film Pierrot Le Fou, Villa Carmignac boasts some 6,500 square feet of underground exhibition space and traditionally hosts an annual summer exhibition. (The show, whose theme for 2020 is "The Imaginary Sea," will open on July 4.)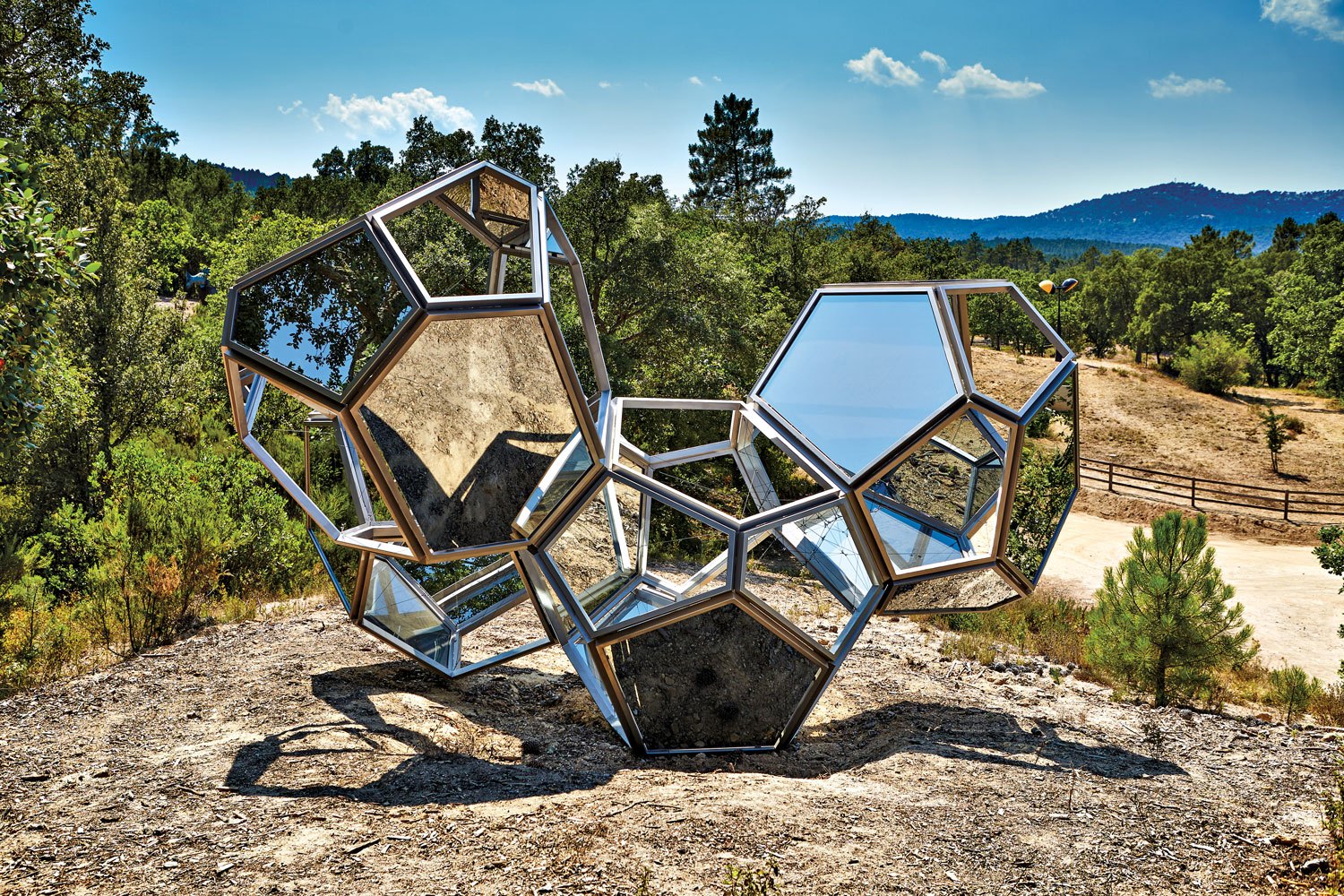 The French Riviera and hinterland have long been associated with artists. Paul Cézanne was born and began working in Aix-en-Provence, Pierre-Auguste Renoir bought a farmhouse in Cagnes-sur-Mer, Vincent van Gogh famously severed part of his ear in Arles, Henri Matisse spent his later years in Nice, and Pablo Picasso worked in both Antibes and Vallauris. "It's often said they were attracted by the light," notes Carmignac, "but there's also the power of the sea, the smells, the vegetation, and a different relationship with time."
"It's incredible how a small, sleepy town has become such a catalyst for artistic experiences"

François Halard
In recent years, a whole slew of initiatives, both public and private, have brought a renewed cultural dynamism to the region. They include the Collection Lambert in Avignon, a museum housed in an 18th-century town mansion showcasing the collection of Parisian dealer Yvon Lambert; the Marseille Modulor (MAMO), an art space on the roof of Le Corbusier's Cité Radieuse, spawned by the designer Ora-ïto; and La Panacée, a contemporary art space in Montpellier, located in a former royal medical college.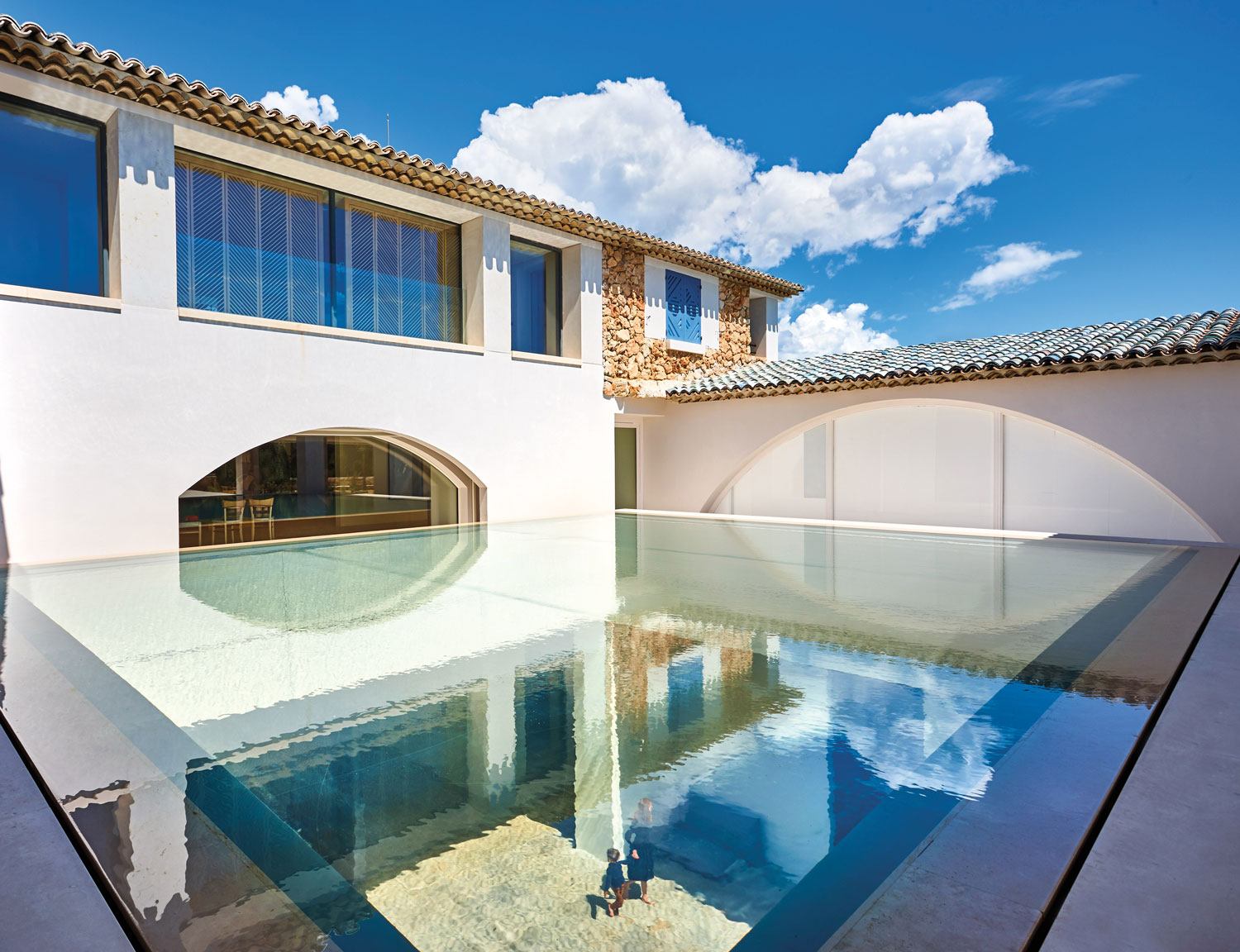 Then there is a bedazzling number of places to see outdoor art, such as the Commanderie de Peyrassol winery in the heart of the Var hills and the Domaine du Muy sculpture park. "Ten minutes from the highway, you're plunged into this quite amazing wild and untouched setting," enthuses art consultant Edward Mitterrand, who created it in tandem with his dealer father, Jean-Gabriel. Dotted around its hundreds of acres are some 40 works by the likes of Danh Vo, Sol LeWitt, and Antony Gormley.
Even more impressive is the collection of Irish businessman Patrick McKillen at the Château la Coste winery, tucked between Aix-en-Provence and the Luberon National Park. A two-hour tour of the property will lead visitors past structures by Tadao Ando, Frank Gehry, Jean Nouvel, and Renzo Piano, as well as numerous monumental sculptures by blue-chip names, including Louise Bourgeois's Crouching Spider.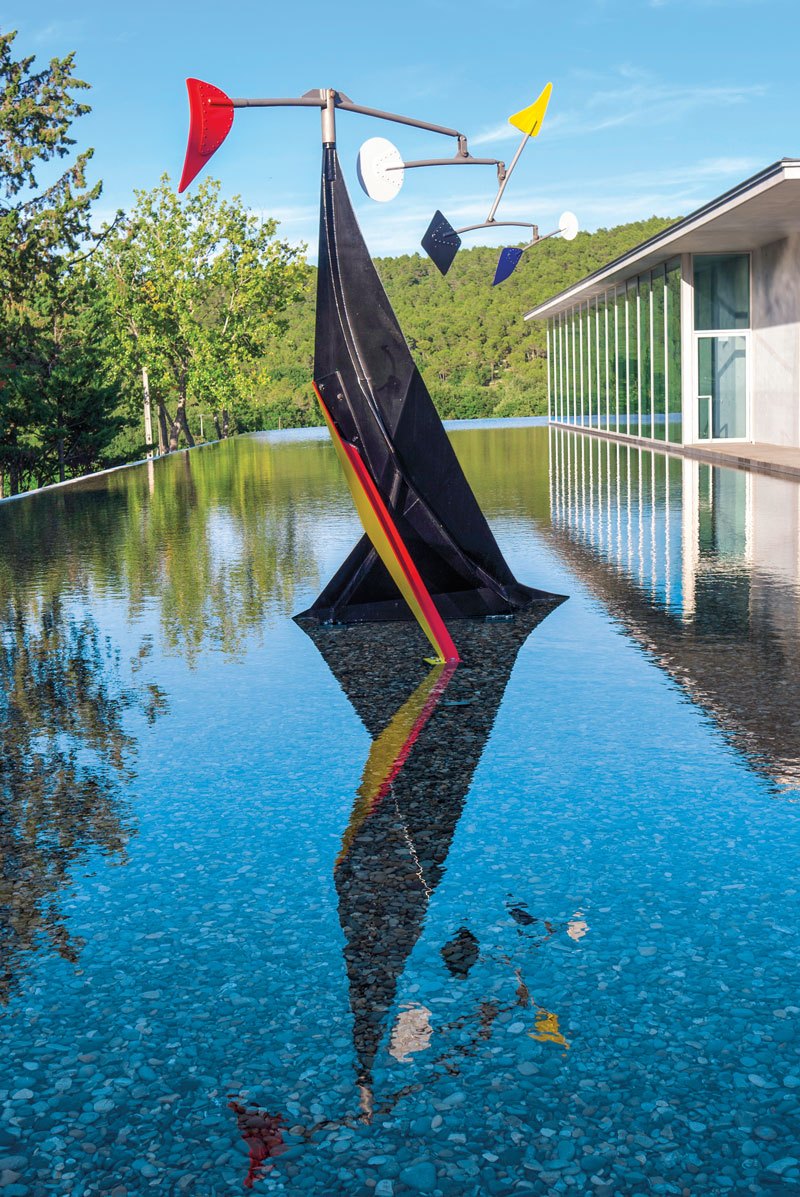 Belgian businessman Hubert Bonnet searched for several years for a location for an offshoot of his Brussels-based Fondation CAB, which is devoted to his passion for minimal art. He considered buying a farm in Italy and a property in Portugal before securing a modernist 1950s villa in Saint-Paul de Vence, just a stone's throw from the magical and mythical Fondation Maeght. "If you ask most people where they want to spend a week in Europe in the summer, they'll say the South of France," says Bonnet. If all goes according to plan, next spring will see the opening of not only the exhibition space but also a restaurant, a shop, and a five-room boutique hotel. The entrepreneur even plans to offer guests the opportunity to sleep in a Jean Prouvé house, which will be installed in the garden.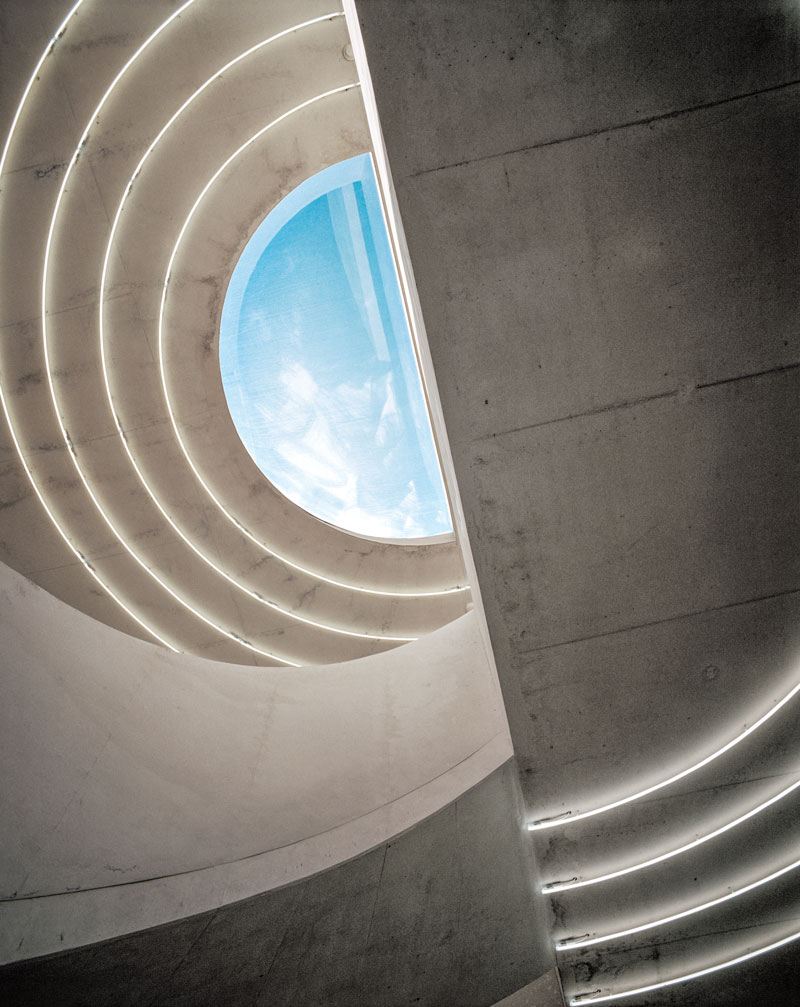 Artists, too, have found the call of the south irresistible—Jean-Charles Blais splits his time between Paris and a 1920s villa in Vence. Sophie Calle has a hideaway in a village close to Nîmes, and Jean-Michel Othoniel and Johan Creten own a 19th-century house in the seaside town of Sète. "It's a very inspiring place," says Othoniel. "A total change of scenery." Artist Abdelkader Benchamma has chosen to settle in Montpellier, where one of his latest commissions is a ceiling fresco based on the four elements in the Hôtel Richer de Belleval. When the newly renovated 17th-century mansion opens later this year, it will accommodate a 20-room boutique hotel, a gastronomic restaurant run by local celebrity chefs the Pourcel brothers, and the new Helenis GLL art foundation.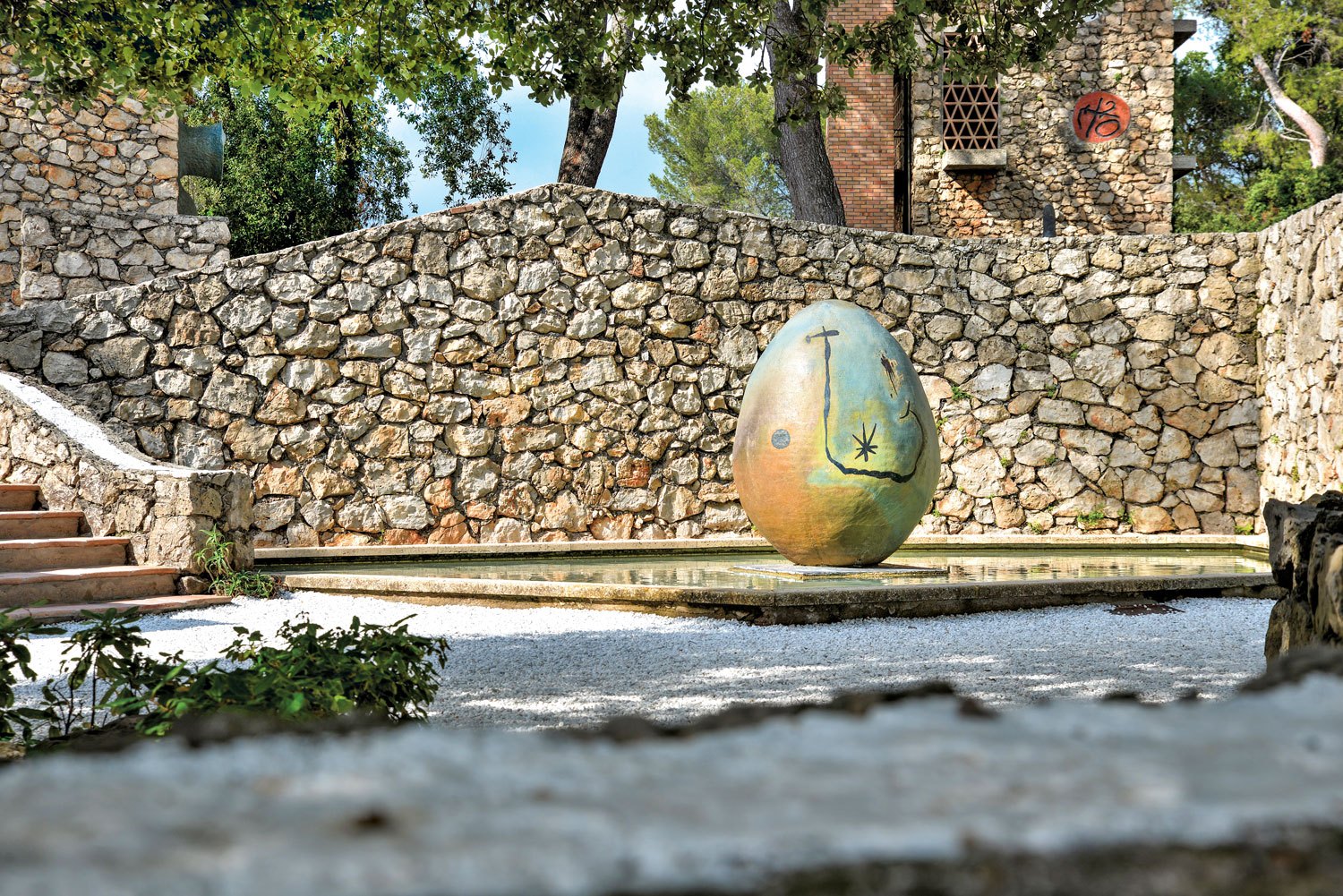 Yet of all the towns in the South of France, the most vibrant artistically is possibly Arles, where Swiss heiress Maja Hoffmann hired Cuban-American artist Jorge Pardo to decorate boutique hotel L'Arlatan and created the Luma Foundation, housed in a series of former railway workshops renovated by the architect Annabelle Selldorf. Hoffmann has also commissioned a 183-foot-tall tower from Gehry, and hot on its heels will be the Fondation Lee Ufan Arles, currently slated for 2022. The minimalist Korean artist is working on the building's restoration with Japanese starchitect Ando. "It's incredible how a small, sleepy town has become such a catalyst for artistic experiences," enthuses longtime Arles resident photographer François Halard. "You really can feel a new energy." 
A version of this article first appeared in print in our 2020 Summer issue under the headline "In a New Light." Subscribe to the magazine.
Next Post