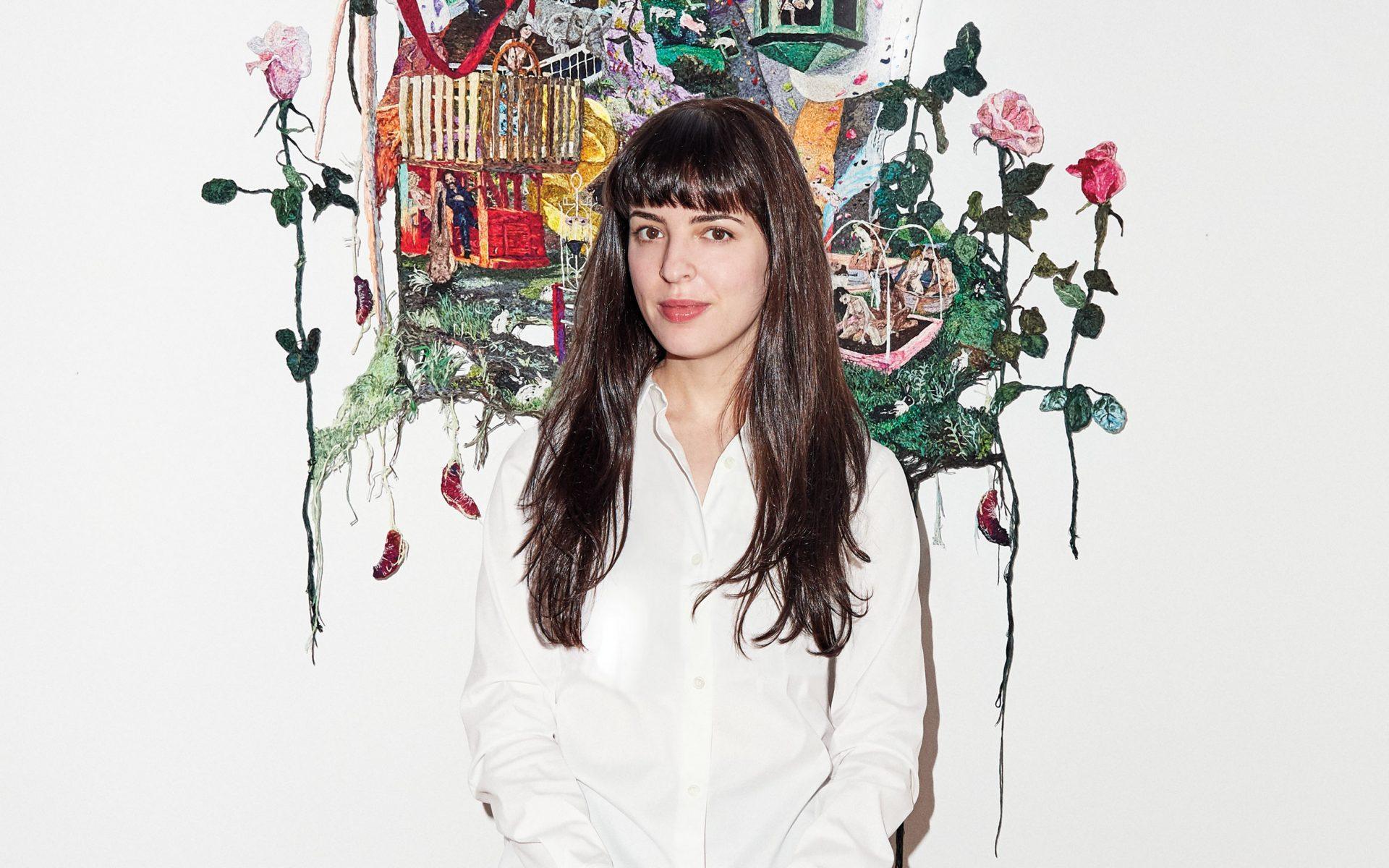 Sophia Narrett Wins Galerie's Inaugural Emerging Artist Award
The new initiative provides $10,000 in unrestricted funding plus opportunities for rising artists to nurture their careers
We are thrilled to announce that Brooklyn artist Sophia Narrett has won the inaugural Galerie Emerging Artist Award. The new annual initiative provides funding and opportunities for rising artists to help nurture their careers. As the winner, Narrett receives a $10,000 unrestricted prize and is featured on the cover of the magazine's Late Fall Issue, which debuts on October 15.
Recognizing emerging talent is central to the magazine's editorial mission. To further this commitment, Galerie launched the Emerging Artist Award earlier this year. Through this program, Galerie recognizes, supports, and promotes promising talents while providing critical funding and media exposure.
VIDEO: In the Studio with Galerie's Emerging Artist Award Winner
The winner and finalists were selected by Galerie's founder and editorial director, Lisa Fayne Cohen, and editor in chief, Jacqueline Terrebonne, in collaboration with a jury of preeminent curators, philanthropists, museum directors, and dealers: Beth Rudin DeWoody (The Rudin Family Foundation); Justine Ludwig (Creative Time); Eric Shiner (White Cube); Nicola Vassel (Concept NV); Heidi Zuckerman (Aspen Art Museum).
More than 400 artists from across the country entered the competition over the summer. The jury was drawn to Narrett's thread-based works, which push the medium to new heights. Drawing inspiration from TV shows, fan fiction, and hip-hop, she transforms contemporary references into fantastical figurative works that harken back to historical painters like Hieronymus Bosch. Narrett has an MFA in painting from the Rhode Island School of Design and a BA from Brown University. She also took part in a residency at the prestigious Skowhegan School of Painting and Sculpture in Maine.
"Since Galerie's launch in 2016, I've watched so many of the artists we profiled in the magazine explode on the art scene," says Lisa Fayne Cohen, Galerie Magazine's founder and editorial director. "The excitement of watching their careers grow is the catalyst behind starting the Galerie Emerging Artist Award." 
To read more about Sophia Narrett and the other 11 finalists for the inaugural Galerie Emerging Artist Award, pick up the Late Fall Issue, on newsstands October 15, or head to our Emerging Artist Award page.  Subscribe to the magazine.
Next Post