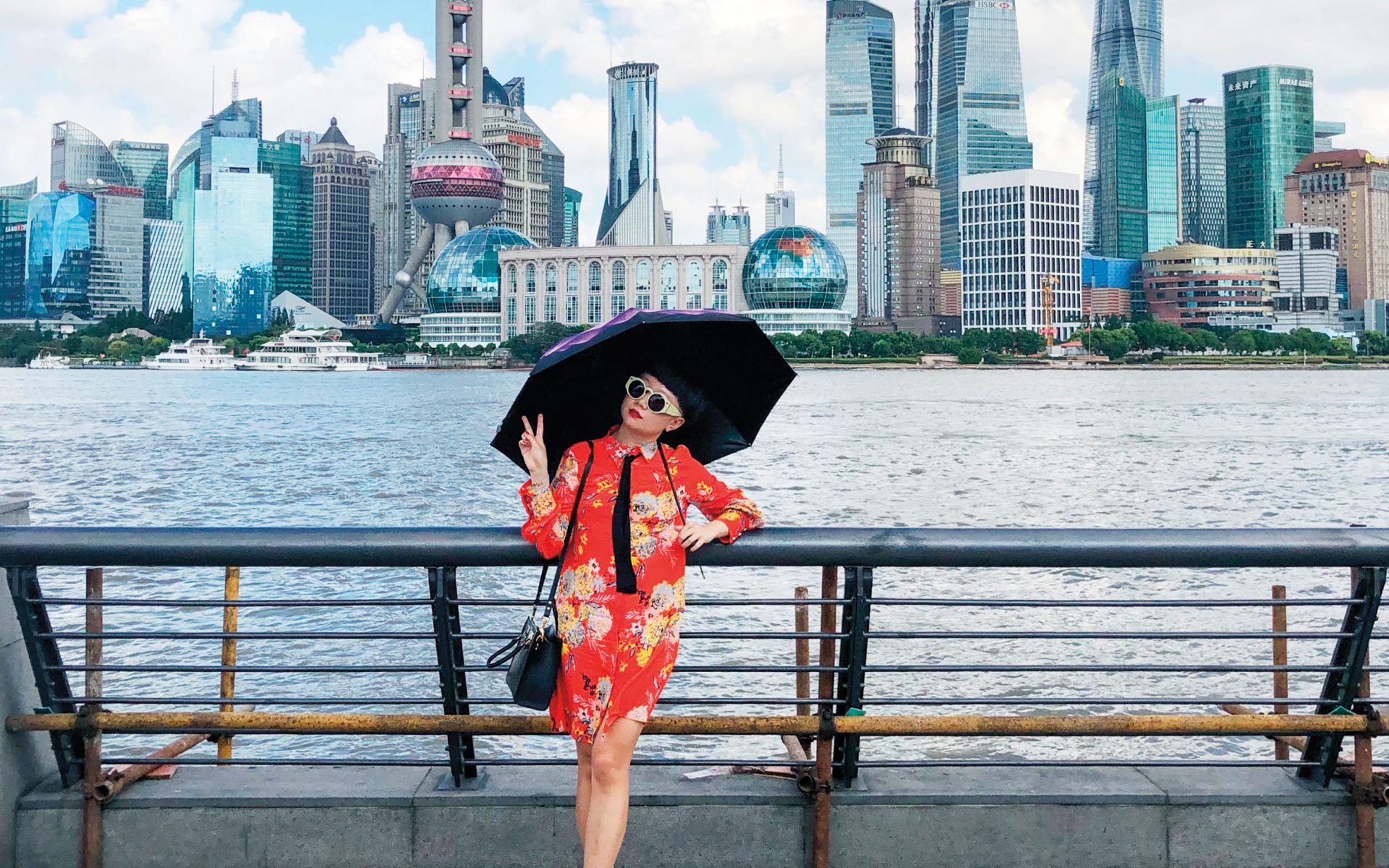 Here's Where Art-World Insiders Are Heading this Summer
See the hot spots where these influential tastemakers go to rejuvenate
Nir Hod | Artist
"I'm planning to go to Petra in Jordan. I grew up in Israel, but I want to see this part of the Middle East. Currently, I am working on a body of work related to Arab dictators and their decadent tastes and am exploring this attitude and aesthetic. I'm interested in seeing the monuments of the dynasties carved directly out of the rock—their color and texture. There is something so powerful, so spectacular about the desert. I've been working so hard lately, and I want to go somewhere to see the stars. The desert is the right balance to my time in New York—it would be like going to another planet. For the first time in my life, I feel like I need more of this balance. The idea of death and beauty is so powerful."
Recommended: Explore 10 of the World's Most Spectacular Pools
JiaJia Fei | Digital Director, The Jewish Museum
"At least once a year, I visit my family in Shanghai and get to witness a whole new city each time I go. The art scene especially has changed so quickly. My staples have become the Rockbund, Long Museum, and Power Station of Art, but new museums and galleries are popping up all the time. I overdose on soup dumplings at (my namesake) Jia Jia Tang Bao or any Din Tai Fung, followed by a nightcap at the Long Bar at Waldorf Astoria on the Bund."
Eric Shiner | Artistic Director, White Cube
"Each August, the entire family decamps to Bar Harbor, Maine, for at least two weeks. We rent a different cabin each year—sometimes a waterfront modernist lodge on Long Pond, and other times a bungalow with views over Somes Sound. We buy a pass to go hiking in the gorgeous Acadia National Park or drive up to the summit of Cadillac Mountain, one of the best views in America. I love to shop at Sawyer's Market in Southwest Harbor (their scones and pies are to die for) and at the various shops along Main Street.
Recommended: 9 of the Most Beautiful Restaurants in Paris
Of course, no trip to Maine would be complete without lobster—we love the lobster rolls and the view at Thurston's Lobster Pound in Bernard and the ambience and finer dining options at Abel's Lobster Pound in Mount Desert. We also do an annual whale-watching expedition with the Bar Harbor Whale Watch Co. After, be sure to go to Project Social at the Acadia Hotel for their divine lobster crepes. If you have your furry family member along, a trip to Bark Harbor across the way is a must!"
Suzanne Demisch | Owner, Demisch Danant
"I spend as much time as I can at my country house in Accord, New York. I love the historical landscape in that part of New York, the nature, and farm-to-table living. It's very relaxed, and there are so many friends in the area who drop by for conversation, a glass of wine, a potluck supper. My mornings are always devoted to working on the stone walls I have been building on the property—it's hard work, but it's incredibly satisfying and for me a kind of meditation. Afternoons almost always include the swimming hole with my son, and in the evening, we barbecue. I like Lis Bar, a super cozy bar and restaurant in Kingston in a 1950s building; Westwind Orchard in Accord is a must for organic produce; and the Black Barn in High Falls is the best antique and artisanal goods shop around."
Touria El Glaoui | Director, 1-54 Contemporary African Art Fair
"Since childhood, I have spent my summers in Ramatuelle on the French Riviera. I make sure I make a booking at La Réserve Spa to relax and love to head to the beach for lunch at Club 55. Le Sénéquier, in Saint Tropez, is a favorite for drinks in the evening.  This year, I'll also be spending a week in Addis Ababa, Ethiopia. I'll be staying at the Hyatt Recency— the hotel supports several local artists. I will be visiting ZOMA Museum, which was set up by artist Elias Sime and curator Meskerem Assegued to encourage international artist exchange and support environmentally conscious art projects, Addis Fine Art, and several artist studios. Visiting art spaces is an essential and wonderful part of my time away; these visits inspire me when I head back to work. Late into the evening, I will be listening to jazz at Fendika Cultural Centre."
Dominique Lévy | Lévy Gorvy
"In the summer I always go to Greece, where I have a home in Antiparos, a very small, remote island full of history. The windy and dry climate means the light is constantly changing. Life there is very simple and pure. You can do a tour of the island on motorbike in less than 20 minutes, but there is still a lot to explore, particularly a 4,000-year-old grotto that has incredible stalactites and stalagmites. There is no hotel on the island which is ideal. In terms of food, every fisherman has the best table! My day always starts with a long breakfast, usually followed by hiking, swimming, and other activities. Most importantly you leave the watch at home and live in the present moment!"
A version of this article first appeared in print in our 2019 Summer Issue under the headline Bon Voyage. Subscribe to the magazine.
Next Post