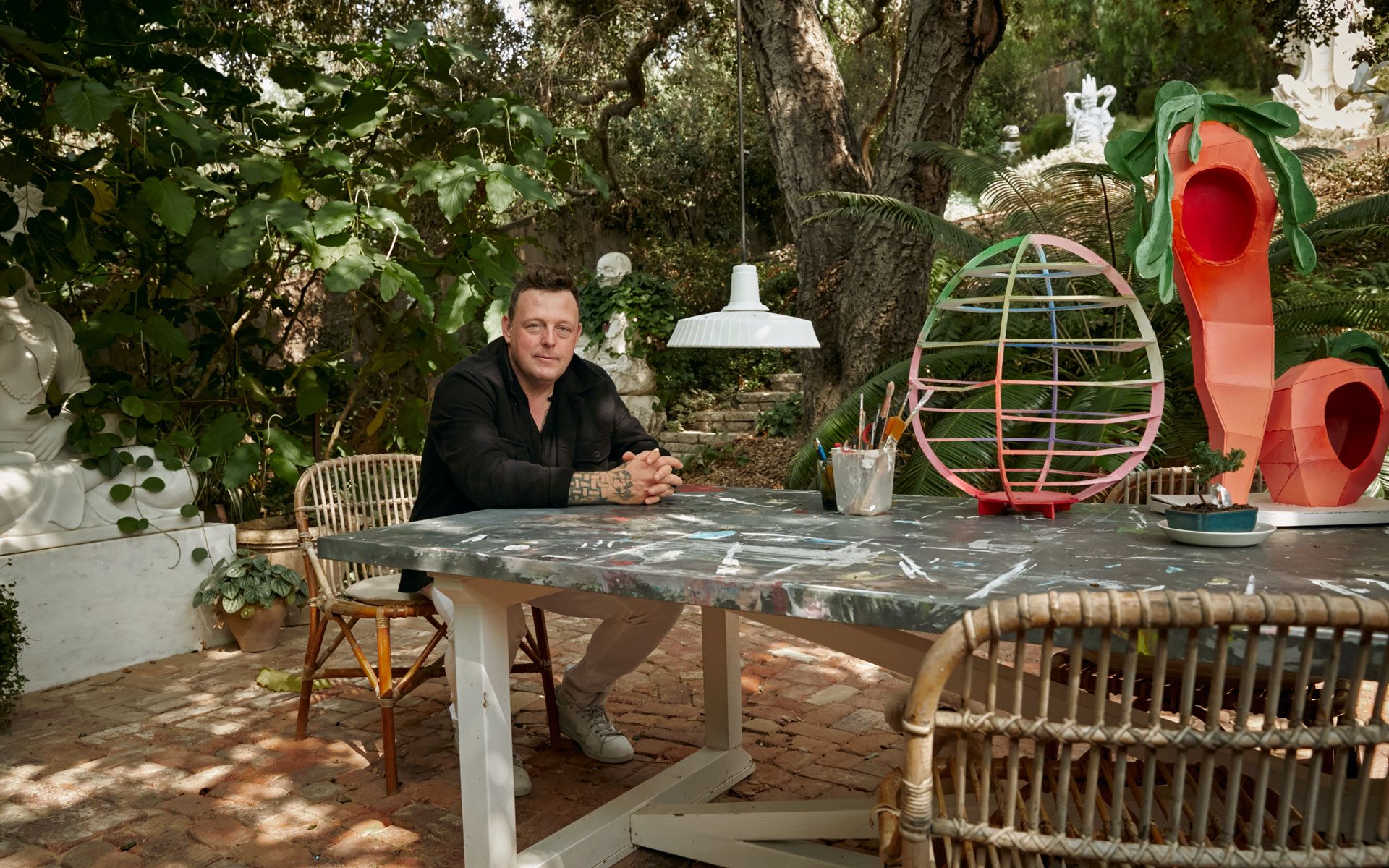 A Sneak Peek at Urs Fischer's Daring Collaboration with Louis Vuitton
The trailblazing contemporary artist blurs the line between art and fashion with the storied French maison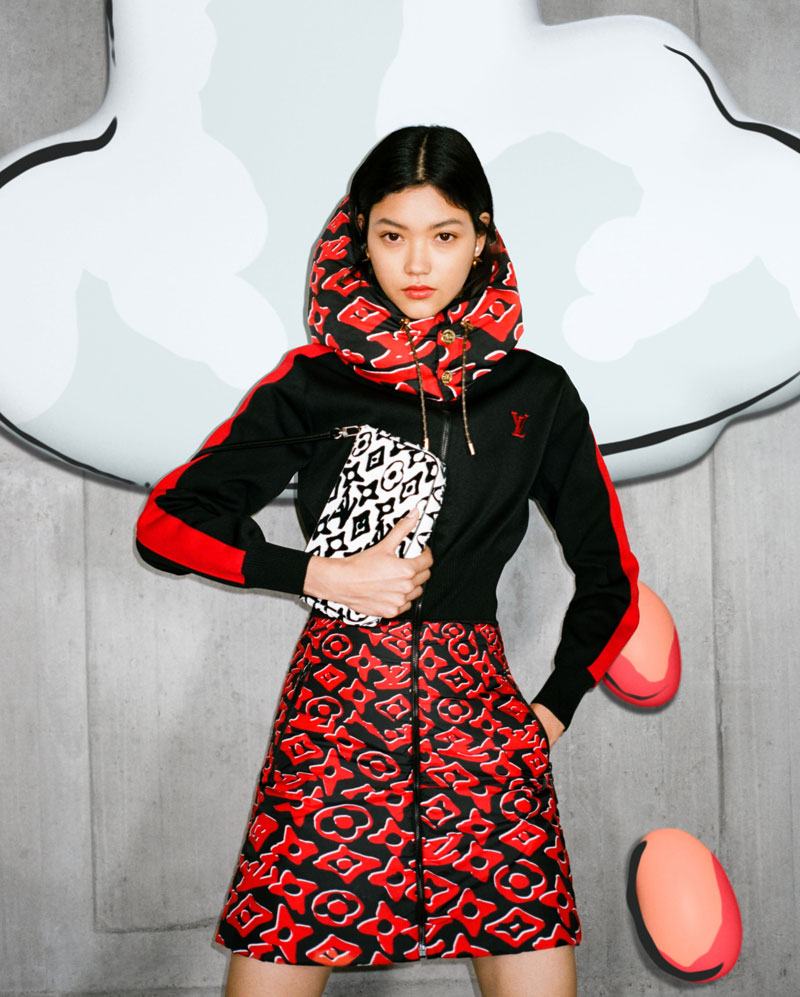 Today, nearly all of the most established luxury fashion brands have a creative collection of clothing or accessories introduced in collaboration with an artist. But the trend arguably didn't take off until 2001, when Marc Jacobs, then artistic director of Louis Vuitton, asked the American artist Stephen Sprouse to apply his signature graffiti-inspired text to some of the French maison's classic bags.
This January, famed Swiss conceptual artist Urs Fischer will release a capsule collection built around his own reinterpretation of Louis Vuitton's emblem. Debuting online and in stores around the world, the ambitious collaboration includes seven special-edition bags, including the Keepall, Cabas, Onthego, two versions of the Neverfull, Speedy, Pochette Accessoires, and a beauty case, as well as scarves, sneakers, and a selection of ready-to-wear. There's even a bicycle.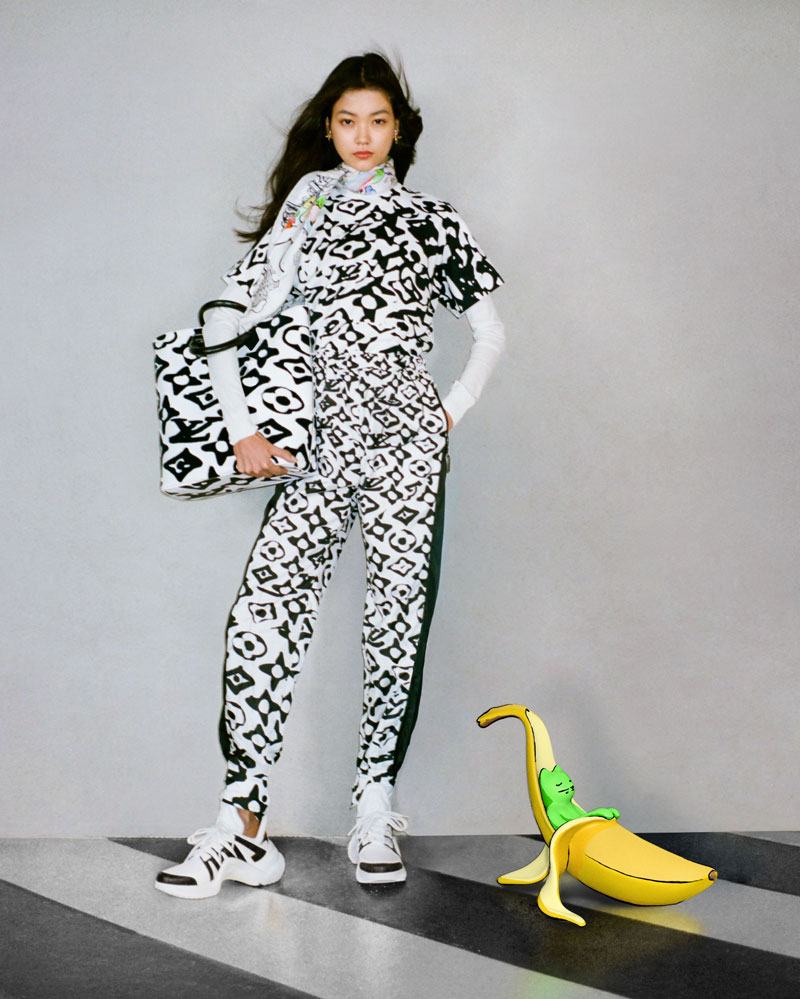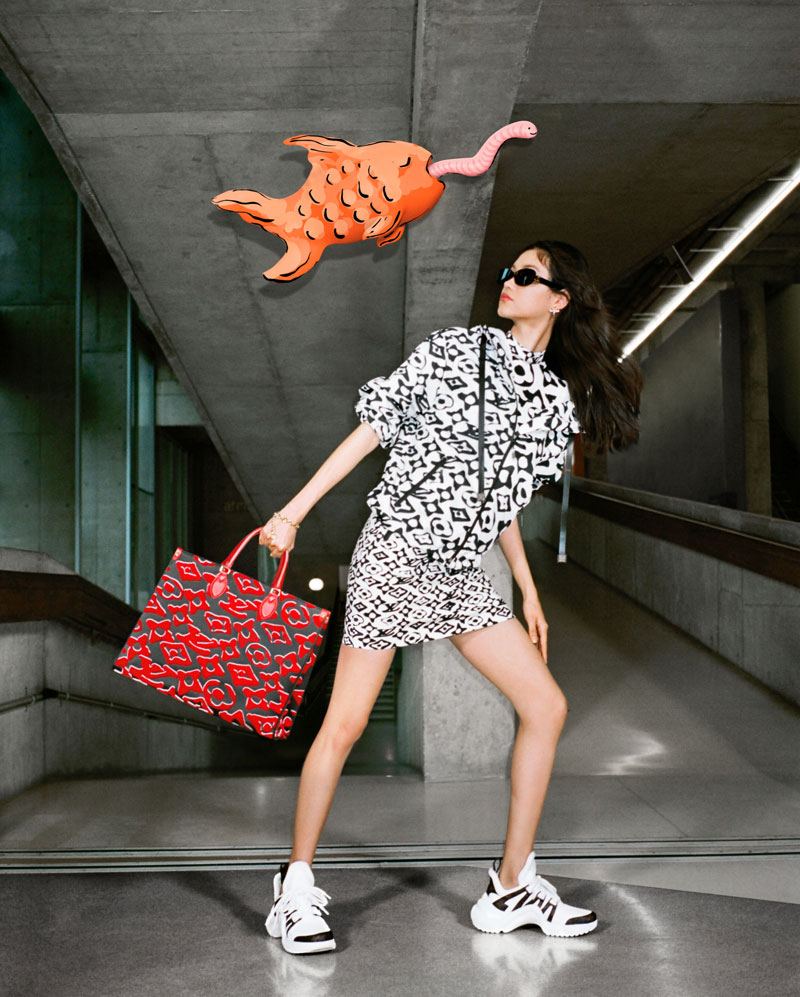 Taking the iconic pattern of flowers and LV initials, which was created in 1896 by Georges Vuitton, as his starting point, Fischer's trippy, electric illustrations in black on white and red on black are splashed across the entire range. The hand-drawn motifs, which the artist calls "memory sketches," become intentionally more abstract when translated onto apparel and seem to float and dance across the products. The bags are a particular standout thanks to a masterful use of tuffetage, a special tufting technique that gives the material a three-dimensional tactile effect akin to velvet or fur. An eye-catching window display featuring a whimsical cast of characters—from a cat asleep in a banana skin to a bird carrying a peach—conceived by the artist, in-store installations, and poppy digital content round out the project.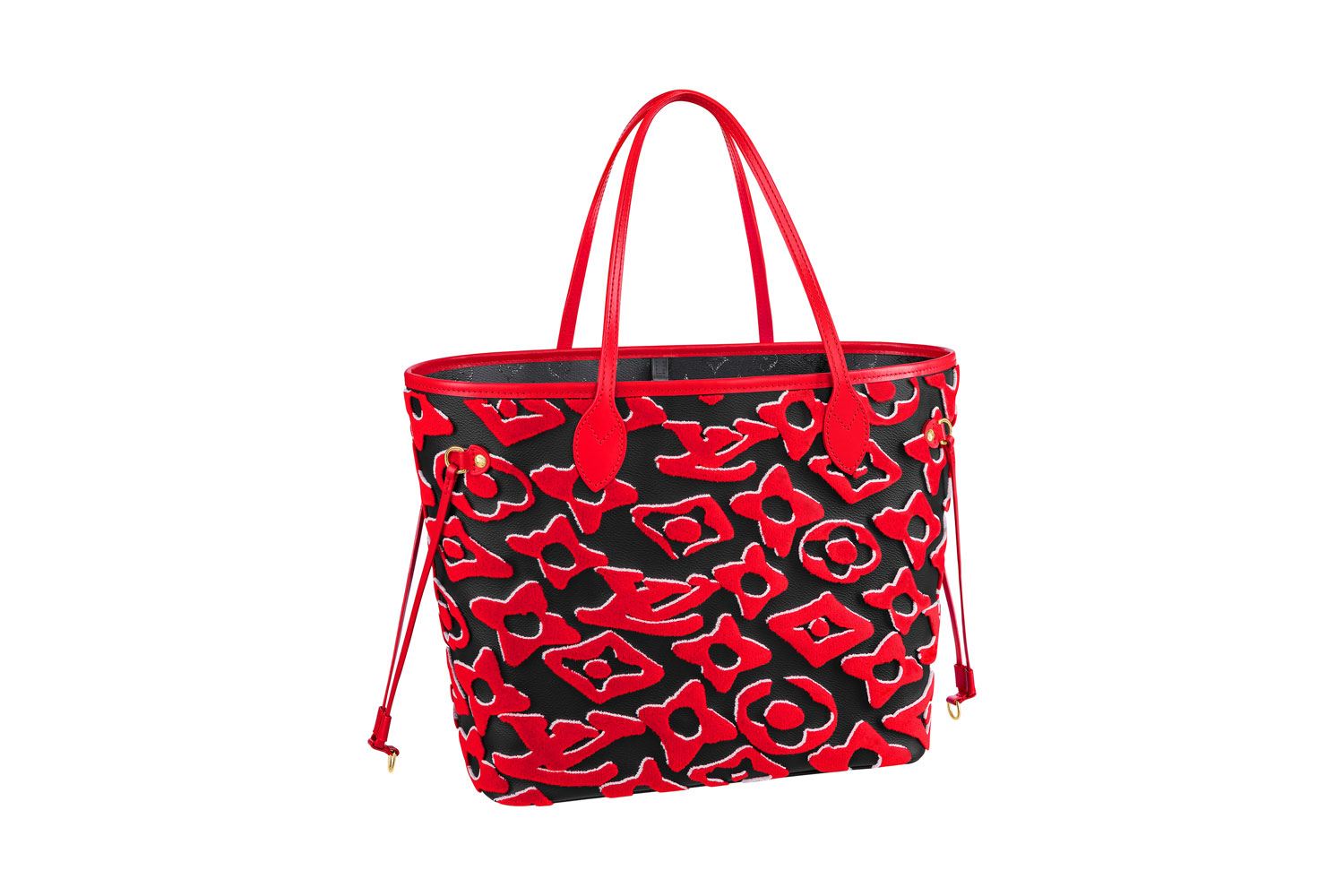 Fischer, who is perhaps best known for his larger-than-life sculptures that explore poignant themes of decay and transformation, is no stranger to fashion collaborations either. He first worked with Louis Vuitton in 2019 as part of ArtyCapucines, an ongoing project that invites artists to use the atelier's Capucines bag as a blank canvas. For his contribution, Fischer sought to leave the handbag's design untouched but humorously attached lifelike silicone vegetables, fruits, and eggs with delicate golden chains in a wholly absurd and surrealist vision. 
"Artworks don't really exist in the real world, if that makes sense," Fischer said in a press statement for the launch of his ArtyCapucine in 2019. "They tend to be like complicated children who still live with their parents and don't want to move out. They don't go out as much as they should to challenge themselves."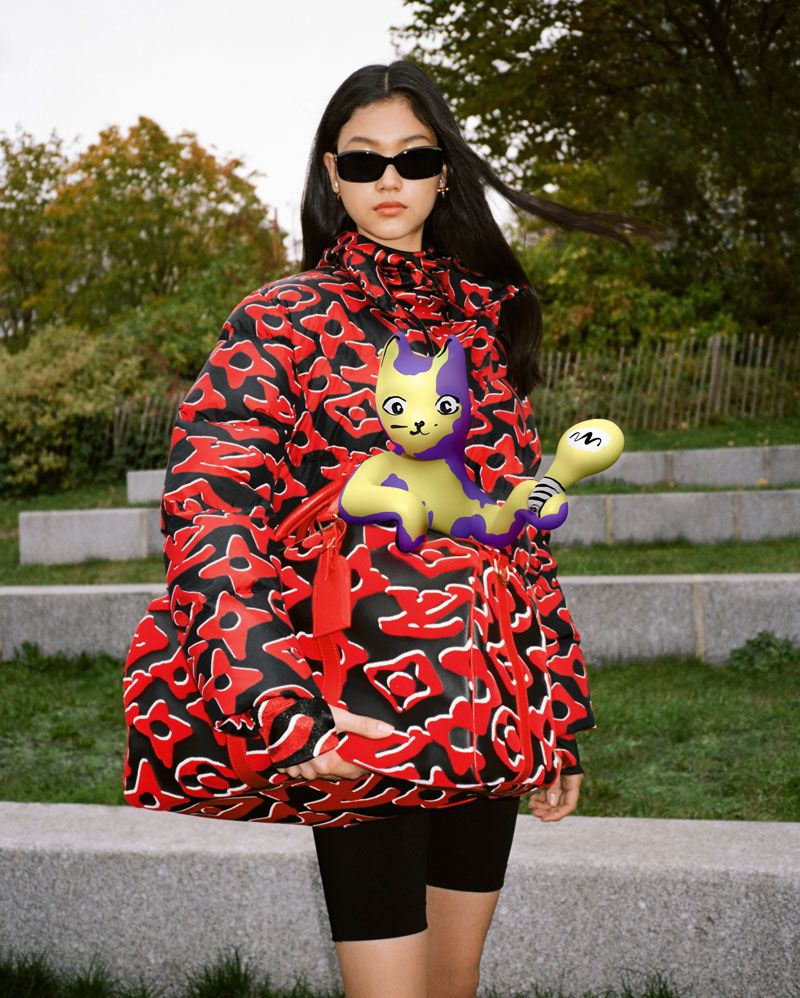 Louis Vuitton x Urs Fischer is launching in Louis Vuitton stores worldwide in January 2021. 
Next Post