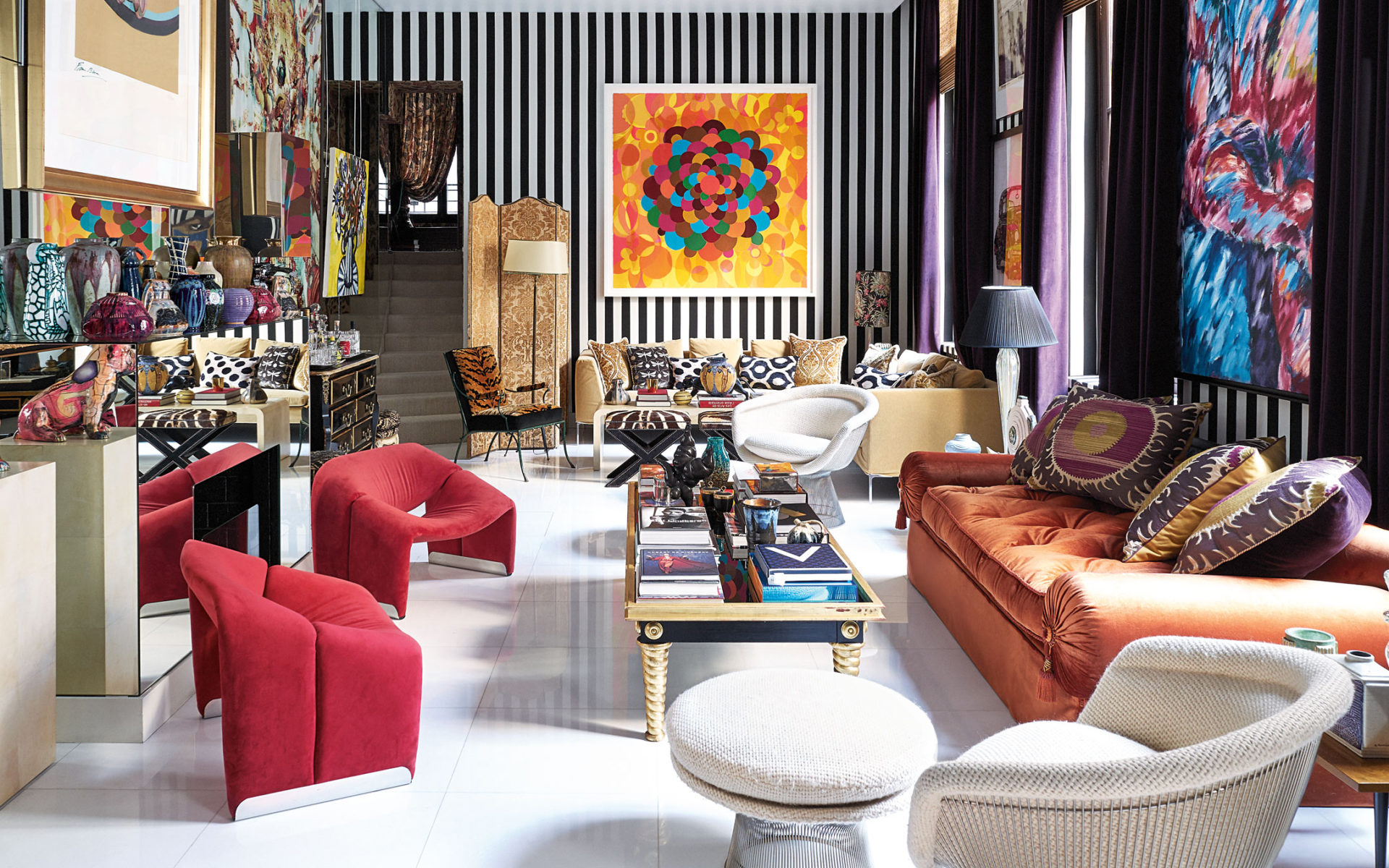 Sig Bergamin Lists Exuberant Paris Apartment for $3.3 Million
The Brazilian design force is parting ways with his spectacular Place Vendôme flat
Brazilian design star Sig Bergamin has listed his superchic Paris apartment, which graced the cover of Galerie's 2018 Spring issue.
Located on the prestigious Place Vendôme, in the first arrondissement, the 1,500-square-foot spread was created by joining two units located in neighboring buildings, one dating from the 18th century and the other from the 19th century. The designer and his husband, architect Murilo Lomas, currently use the two-bedroom residence as a pied-à-terre when visiting the French capital.
Blessed with 15-foot ceilings and expansive windows, the light-filled dwelling recently underwent a second revamp by Bergamin, who draped the walls with more than 200 yards of kicky floral fabric and a high-contrast stripe by Ralph Lauren Home. The expansive living area looks out onto the complex's quiet courtyard, while the master bedroom offers a view of the Place du Marché Saint-Honoré. Just minutes away are world-class attractions, including the Louvre, Le Palais Royal, and the Jardin des Tuileries.
Recommended: Modernist Architect Paul Rudolph's Landmark Manhattan Townhouse Comes to Market for $18.5 Million
The apartment is listed with Paris Ouest Sotheby's International Realty. 
Next Post