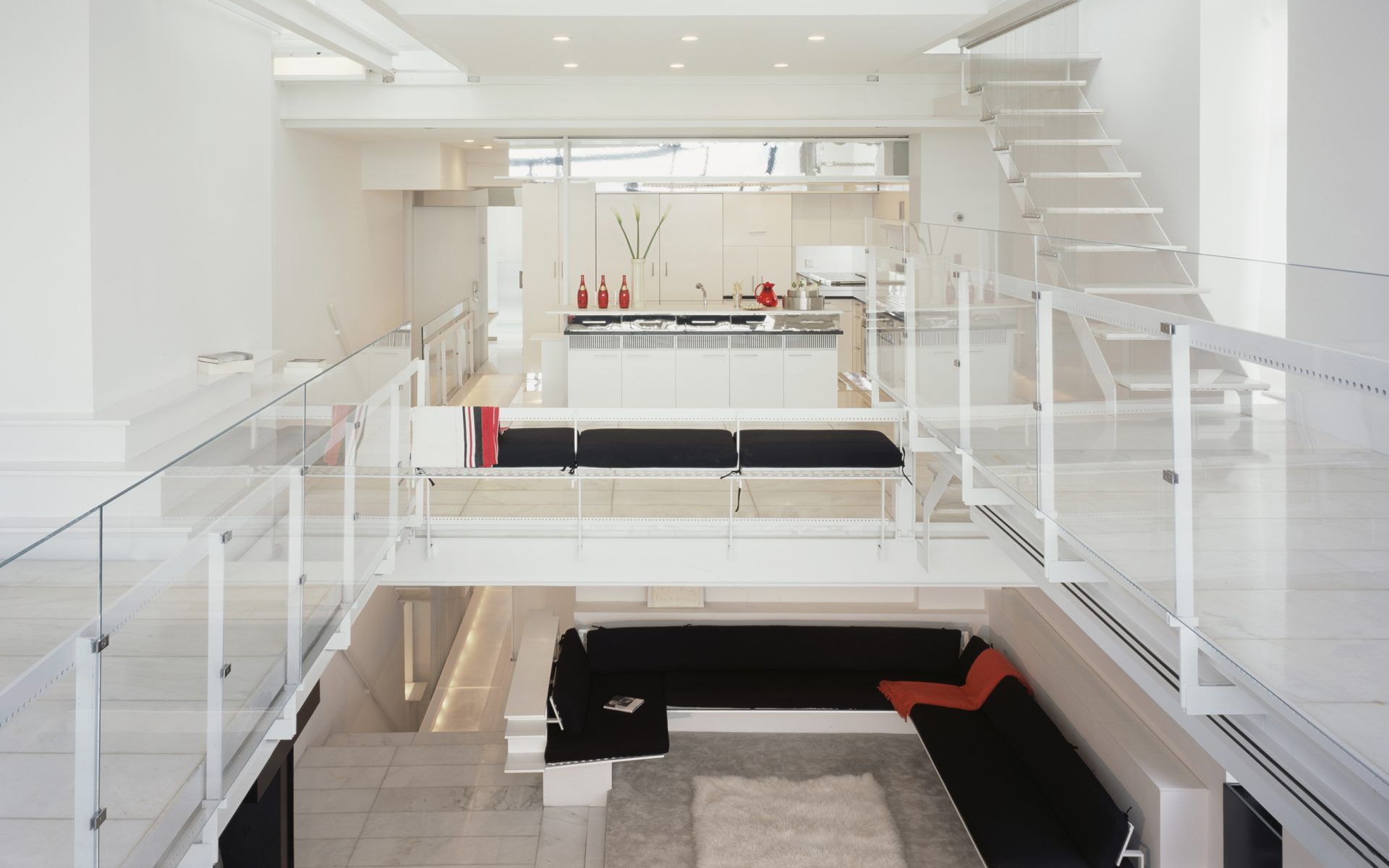 Modernist Architect Paul Rudolph's Manhattan Townhouse Hits the Market
The 11,000-square-foot building at 23 Beekman Place was Rudolph's personal design laboratory
One of the few Manhattan homes designed by modernist architect Paul Rudolph is set to hit the market for $18.5 million.
The 11,000-square-foot building at 23 Beekman Place was Rudolph's personal design laboratory, according to the Paul Rudolph Heritage Foundation. The foundation's description of the home claims that Rudolph would constantly change, try out, and experiment with the building. "Twenty-three Beekman Place was constantly moving: Light plays, waterfalls, and canals on the terrace were built," the foundation's description states. "There was a Plexiglas Jacuzzi on the top level through which you could see down over 30 feet, to dazzling spaces below—a 20th-century version of Sir John Soane's House Museum in London."
The home's iconic design led to it being center stage for parties hosted by Rudolph, who lived in the house from 1961 until his death in 1997, at which one could rub elbows with the likes of Ray Eames, Mikhail Baryshnikov, Jessica Lange, Philip Johnson, and Frank Gehry.
Recommended: Manhattan's Famed Halston House Sells for $18 Million
In 2010, the building was designated a New York City landmark by the Landmark Preservation Commission. "Although the multilevel interiors fashioned by Rudolph have been modified by subsequent owners, the exterior is virtually unchanged," said Matt Postal, an architectural historian and member of the commission, in the initial presentation to the board. "Twenty-three Beekman Place is a significant and highly personal example of this important modern architect's late work. Visible from Beekman Place and various points east, it is one of only four buildings designed by Rudolph in New York City, and arguably, his most significant."
The house will be listed with Jonathan Hettinger and Lena Datwani of Sotheby's International Realty.
Next Post