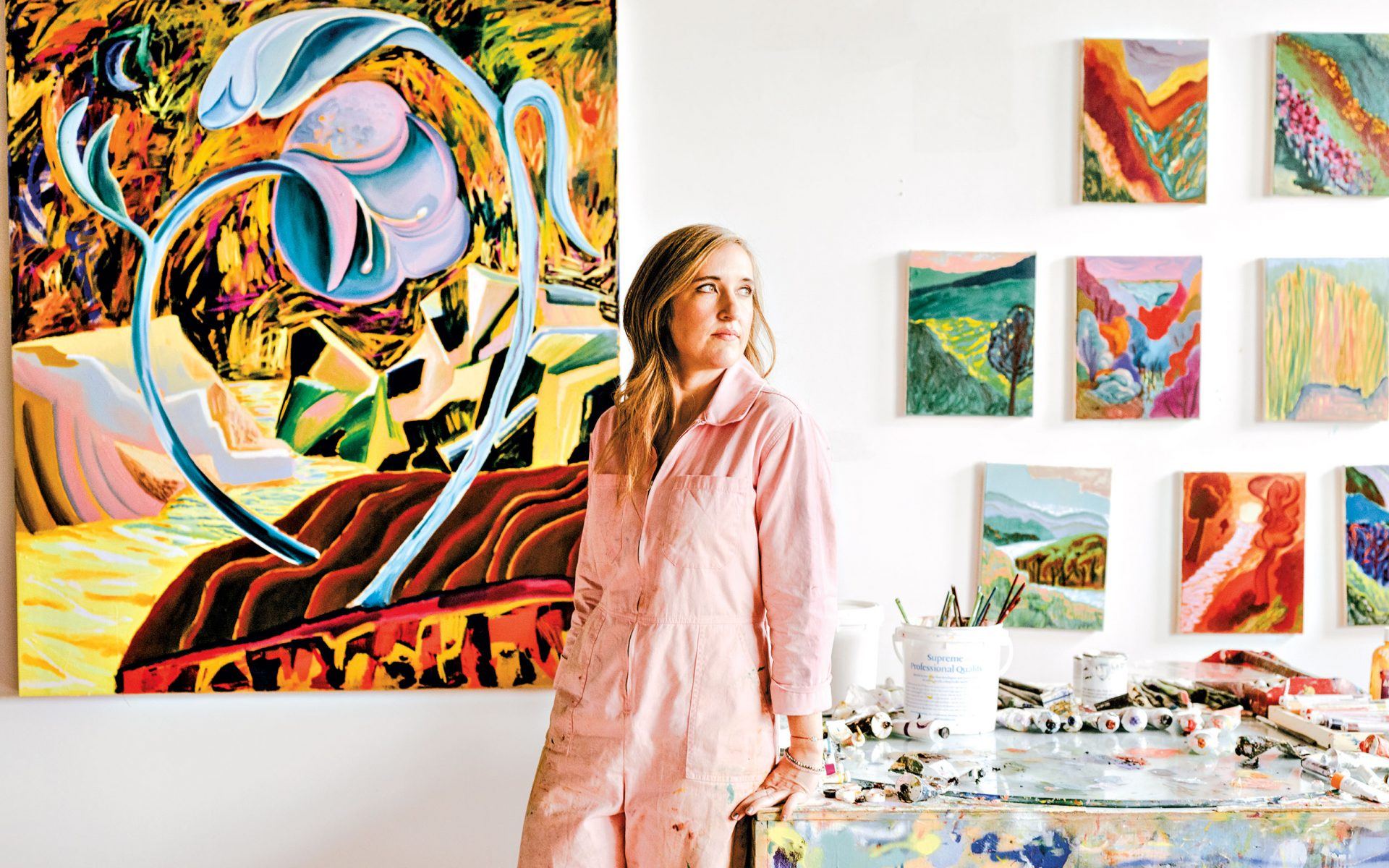 See How Fast-Rising Painter Shara Hughes Creates Her Imaginative Landscapes
Galerie visits the artist's studio as she readies for her next big show with Rachel Uffner, timed to Frieze New York
At the 2017 Whitney Biennial, a room dedicated to Shara Hughes's vividly colored invented landscape paintings mesmerized viewers. The artist's profile has only grown since; post-biennial, her paintings have tripled in auction value, and her work was included in group shows at Paul Kasmin, Peter Freeman Inc., and Almine Rech. Solo exhibitions were also held at Rachel Uffner and Eva Presenhuber (who both represent her), as well as at John Berggruen and Pace Prints. "I'm really trying actively to surprise myself every time I make a new painting," says Hughes, whose pieces toe the line between uncanny and accessible.

Though originally known for her Hockney-esque interiors, which came from "family issues I was going through," Hughes had an epiphany about her process that shaped her later works. "The minute I rejected the subject matter as the driving force to making paintings, I felt like I was really an artist for the first time," she says. "I was like, Oh, this is how you make paintings. You have to have an idea or an emotion or a feeling or a reason."
Recommended: In the Studio with Artist Raúl de Nieves Ahead of His First Museum Show
Hughes is busy in the studio creating new work for her next big show with Uffner, in May, timed to Frieze New York. The work will take up the question "How do I make a flower painting that's both ugly and beautiful?" she says. "Flower paintings have all this stigma about them."
A version of this article first appeared in print in our 2019 Spring Issue under the headline Coat of Many Colors. Subscribe to the magazine.
Next Post