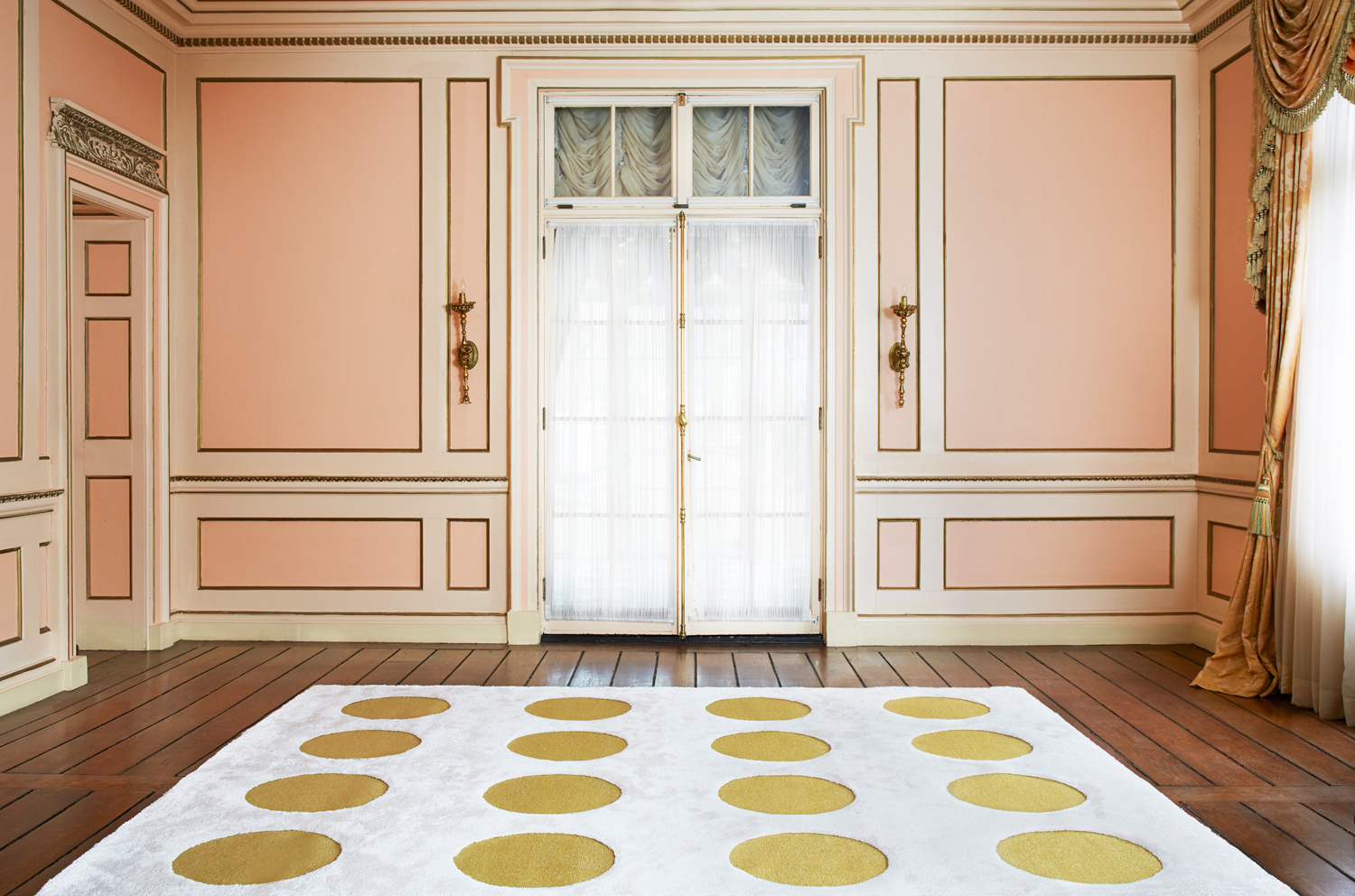 Designer Sasha Bikoff Launches Groovy, '70s-Inspired Rug Collection
After a star turn at the Kips Bay Decorator Show House earlier this year, the up-and-coming interior designer has launched her first product line
After creating an unforgettable staircase at this spring's Kips Bay Decorator Show House, interior designer Sasha Bikoff is trying her hand at product design with her first collection of rugs.
Bikoff's collection features five pieces inspired by her love of mixing vintage and modern aesthetics in a colorful way. The influences that informed her designs are wide-ranging, from Parisian Art Deco to Studio 54.
Recommended: Pacific Design Center's Fall Market 2018 Explores Design in the Digital Era
The rugs come in two styles, Zodiac and Disco Dots.
"Zodiac is a very decorative statement piece," Bikoff tells Galerie. "The dark fabric of the rug and stars create this dreamy and thoughtful aspect. The Lurex metallic coloring of the Disco Dots, I feel, acts as a neutral to give the owner the freedom to design the rest of the space how they like."
Bikoff credits her longtime fascination with rugs to her heritage.
"I'm half Persian, and I have early memories of having Persian rugs at home and of my family gathering around them during parties and dinners," says Bikoff.
With this in mind, Bikoff wanted to make sure that the rugs she created would be memorable and livable, having found that many rug companies created collections that weren't that cohesive.
Recommended: Radical Design Comes to Barneys New York
When photographing the rugs for the collection's debut, Bikoff sought out a location that had beautiful architecture and would complement the designs of the rugs. "Funnily enough, we shot them at my ex-boyfriend's house," the designer says. "I loved how the pinks of the walls compared to the pinks in the Disco Dots."
Disco Dots and Zodiac are availably exclusively through 1stdibs.
Next Post