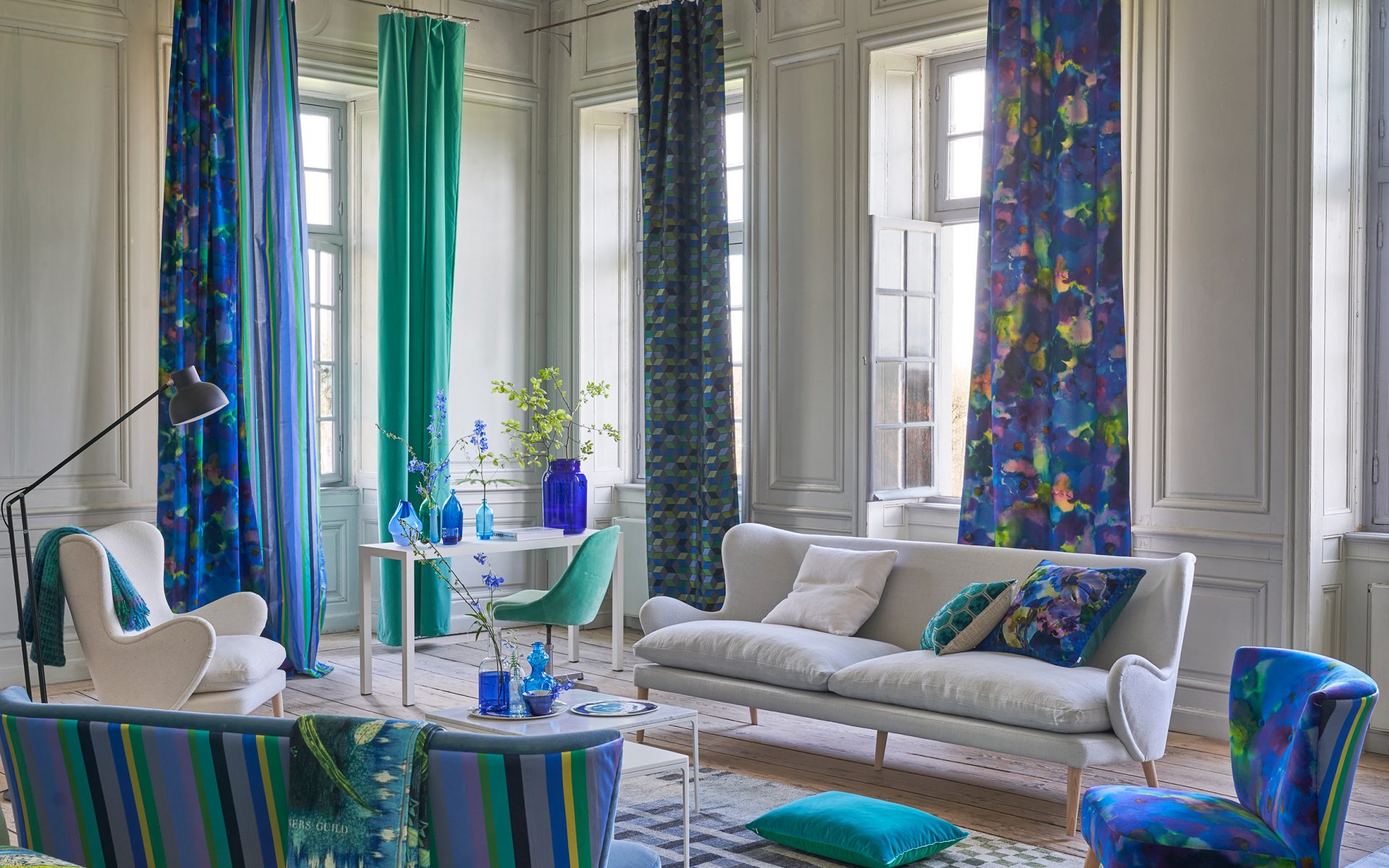 Pacific Design Center's Fall Market 2018 Explores Design in the Digital Era
The annual showcase will included a panel with Galerie editor in chief Jacqueline Terrebonne and discussions on the future of design
The Pacific Design Center will host its annual Fall Market, a showcase of nearly 100 product line introductions, open houses, receptions, and showroom programs presented among 100 boutique and international showroom brands, on Thursday, September 27.
The daylong event in West Hollywood will delve into the challenges that contemporary design is posing for firms, showrooms, and manufacturers in this increasingly digital era. Eighteen showroom presentations, two keynote events, and three book signings are among this year's offerings.
Below, we highlight a few events that are not to be missed. Whatever you see, don't forget to use the hashtags #PDCFallMarket and #NextGenDesign.
Authenticity in the Online Era
Schumacher, Suite B523, 11:00 a.m.–12 p.m.
Dara Caponigro, creative director at Schumacher, will talk with jewelry and interior designer Hutton Wilkinson and fashion designer Johnson Hartig of Libertine. Both Wilkinson and Hartig are featured in Caponigro's latest tome, The Authentics (Clarkson Potter). The panel will be moderated by Schumacher style director Tori Mellot. After the panel there will be a book signing and reception in the showroom.
Liaigre Pop-Up
Thomas Lavin, Suites B309/B310, all day
Stop by the Liaigre pop-up in a jewel-like space down the hall from the brand's newly expanded showroom for champagne, which will be served all day.
The Intersection of Art and Design
Jean de Merry, Suite B653, 1:30 p.m.–3 p.m.
Galerie editor in chief Jacqueline Terrebonne will host a panel discussion with furniture designer Jean de Merry and interior designer James Magni about the blurring of lines between art and design. They'll explore why design creations are the perfect complement to homes filled with exceptional art collections.
Jeremy Holmes's 1/4 Mile
The Blue Lobby, Pacific Design Center, ongoing
On view in the Blue Lobby of the PDC is a site-specific installation presented by designLAb entitled ¼ Mile by New York–based artist Jeremy Holmes. Holmes's project uses bent white ash hardwood that wraps its way around the columns of the lobby like giant confetti. The continuous abstract shapes explore three-dimensionality of line in space. On view through June 2019, 1/4 Mile is well worth lingering in the lobby for to fully take in.
Next Post