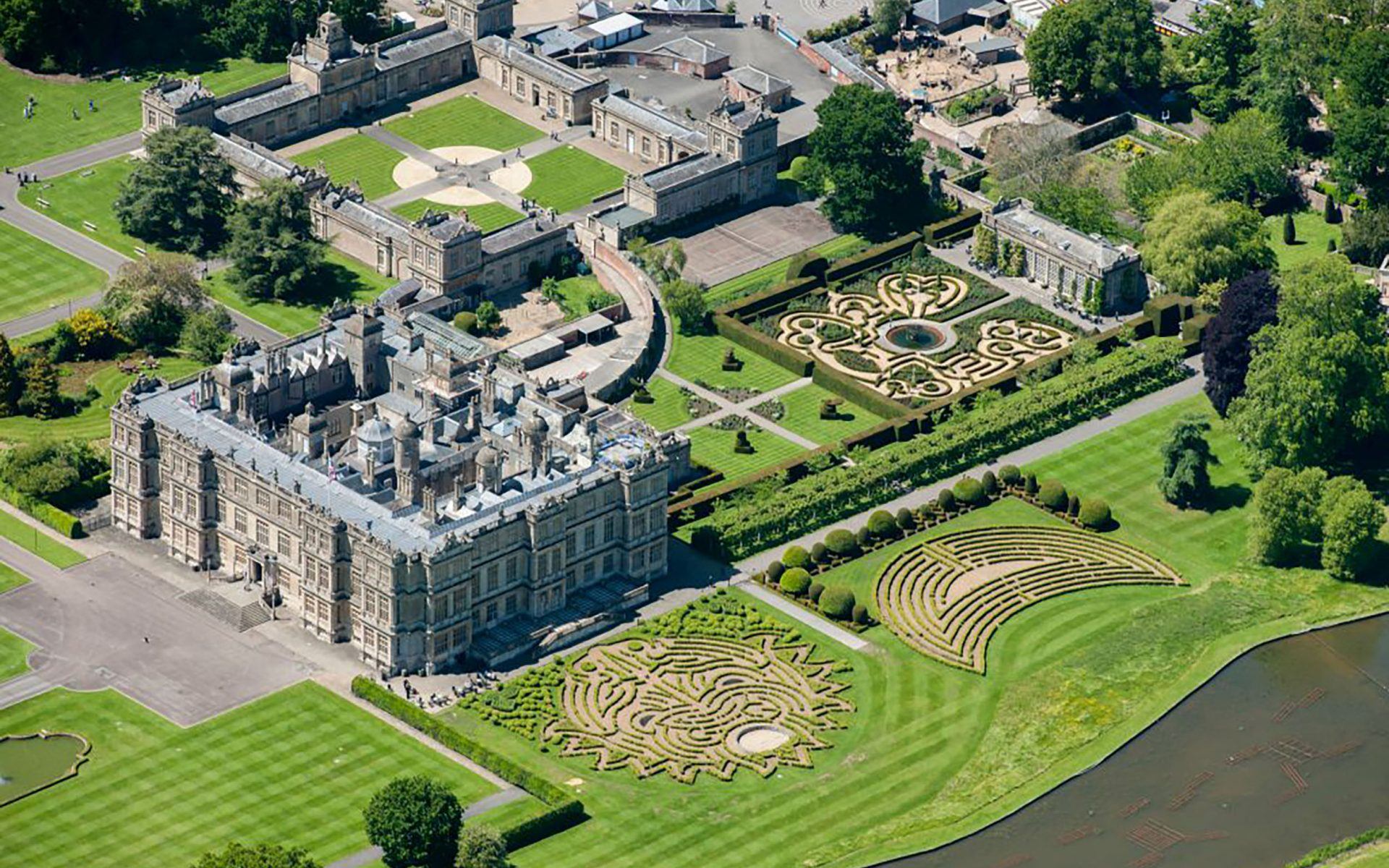 Tour Russell Page's Most Magnificent Gardens, from England to Italy
The legendary 20th-century garden architect was inspired by everything from Islamic art to Romantic paintings
Russell Page once described himself as "the most famous garden designer no one has ever heard of," and while that was never quite the case (he counted among his clients the Duke and Duchess of Windsor, Lady Bird Johnson, and Oscar de la Renta), it is far from the truth today. Considered the great English garden designer of the 20th century, Page can be credited for mastering the art of conjuring vast spaces, creating formal gardens within informal contexts, and most important, reading his clients' minds to give them the landscapes they longed for.
One of his most beloved gardens in the U.S., which you can see to this day, is the courtyard of the Frick Collection, on East 70th Street between Fifth and Madison Avenues, while his last great work was the PepsiCo Sculpture Garden in Purchase, New York.
Born in Lincolnshire, England, Page studied in Paris and drew inspiration from historic English, European, and Moorish styles. His gardens, ranging from large estates and corporations to small, secret home courtyards, can be found in Britain, France, Italy, Egypt, Spain, Portugal, Belgium, and even the West Indies.
In 1962, he authored an autobiography, The Education of a Gardener (reissued by Viking Press in 1983), chronicling his most notable work to that point and now considered one of the most beloved books about plants and landscape design.
Recommended: Beyond Central Park: Three Idyllic Landscapes by Frederick Law Olmsted
He claimed that it was not in his nature to do a "Russell Page" garden. "I have to respect the place I'm working in," he wrote. "If I'm in France the garden has to smell French. If I'm in England I bear in mind the delaying, gentle, half-spoken, tentative British way of getting things done. Besides, music and gardens have in common the element of time. You never get the same day twice, and every garden is different from minute to minute."
Below, discover three standout projects that reveal his diverse style.  
1. Longleat House, England  
In 1932, Page accepted his first large commission: an improvement on the parklands at Longleat House, an Elizabethan mansion in Wiltshire, Bath. He was the third landscape designer to work on the property, after London and Wise designed the first park in the 1680s, and Capability Brown redesigned it in 1757.
Some of his relevant additions were to straighten the approach avenue, plant a secluded garden behind the orangery, and add an azalea and rhododendron planting by a beech grove. Page, as he often did throughout his life with all his projects, kept coming back to Longleat to modernize the park, stake new plantings, and remove declining trees.
2. Sa Torre Cega, Spain
Page wrote in Education of a Gardener that a Mediterranean cypress was a perfect "foil for flowering trees." However, in his designs for the Moorish gardens at Bartolomé March's villa Ca Torre Sega in Majorca, he deviated from this classic Islamic art concept and trained cypresses to form an archway over the entrance driveway. Page advised March—who owned one of the greatest 20th-century art collections—to decorate the park with outdoor sculpture, and today it displays more than 40 works of art.
Recommended: Tracing the Tulip Through 4 Centuries of Art and Design
3. Villa Silvio Pellico, Italy
Page began work at this villa in 1948, unifying the style of the many different period gardens scattered among the grounds. He built a stone staircase from the Piano Nobile leading to French parterres on the first level, a square pool further below, and—no self-respecting garden designer escapes this—a labyrinth at the bottom. The three levels are joined by a herringbone brick pattern and surrounded by a hornbeam hedge. Although the gardens are formal, they offer an intimate and relaxing oasis from Turin's bustle. 
Next Post