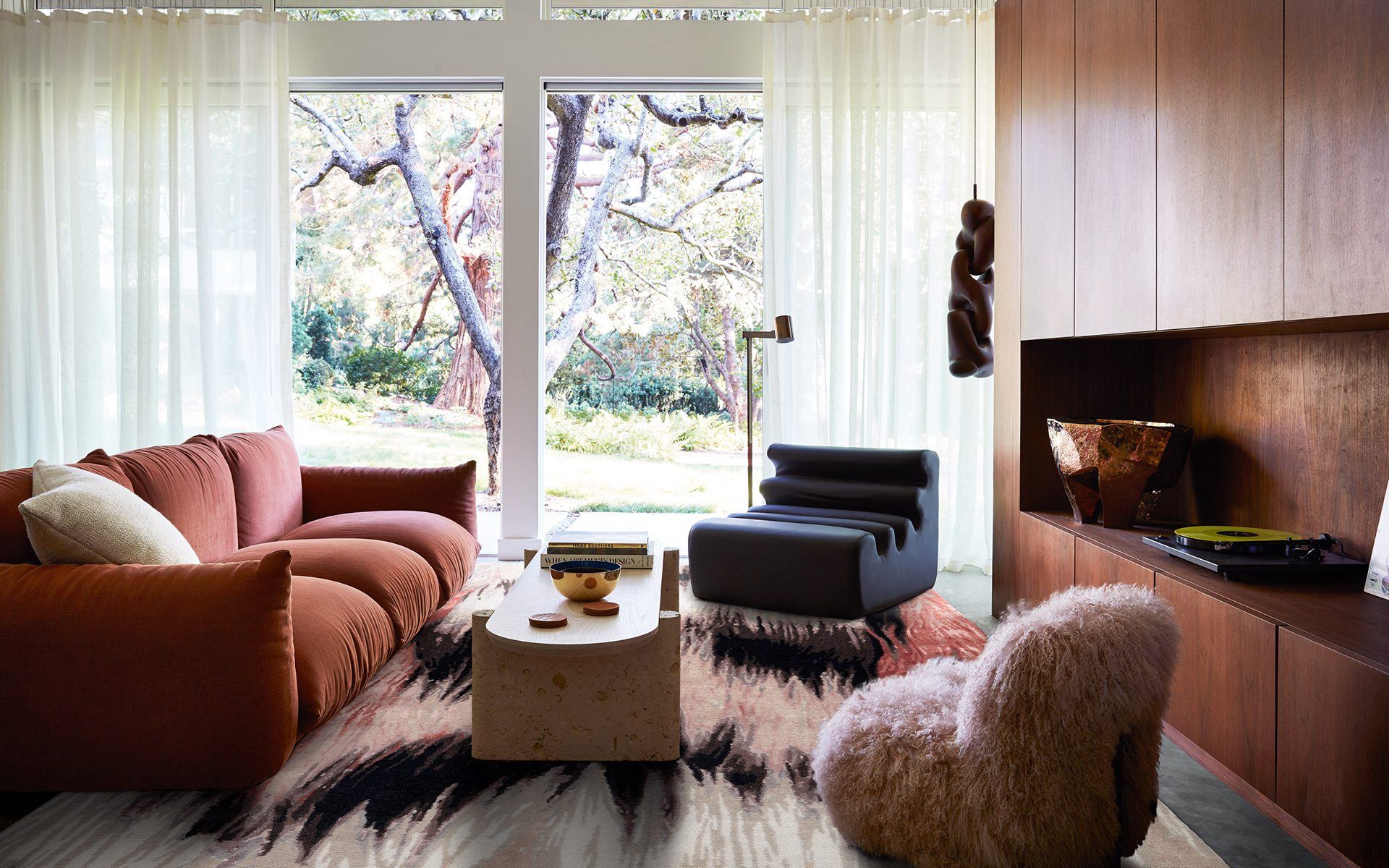 Rodarte Translates Its Fashionable Prints for the Rug Company's Latest Collection
Aptly dubbed California Dreaming, the new line features vibrant red poppies as well as a moody abstract design
Launched by sisters Kate and Laura Mulleavy in 2005, Rodarte attracts an A-list crowd of tastemakers and celebrities, among them Brie Larson, Margot Robbie, and Nicole Kidman. Layered with ruffles, sheer panels, and floral prints, the fashion brand's romantic dresses, embroidered blouses, and frilly skirts capture a dreamy interpretation of California living at its best. Art also plays a key role in the creative process, as evidenced by the label's Spring/Summer 2019 runway show, which was informed by the paintings of Pablo Picasso.
Rodarte's boundary-blurring creations are so remarkable that they even earned their own 2018 exhibition at the National Museum of Women in the Arts, which showcased pieces created for the Oscar-winning ballet drama Black Swan as well as the garden-party-esque Spring/Summer 2018 ready-to-wear collection.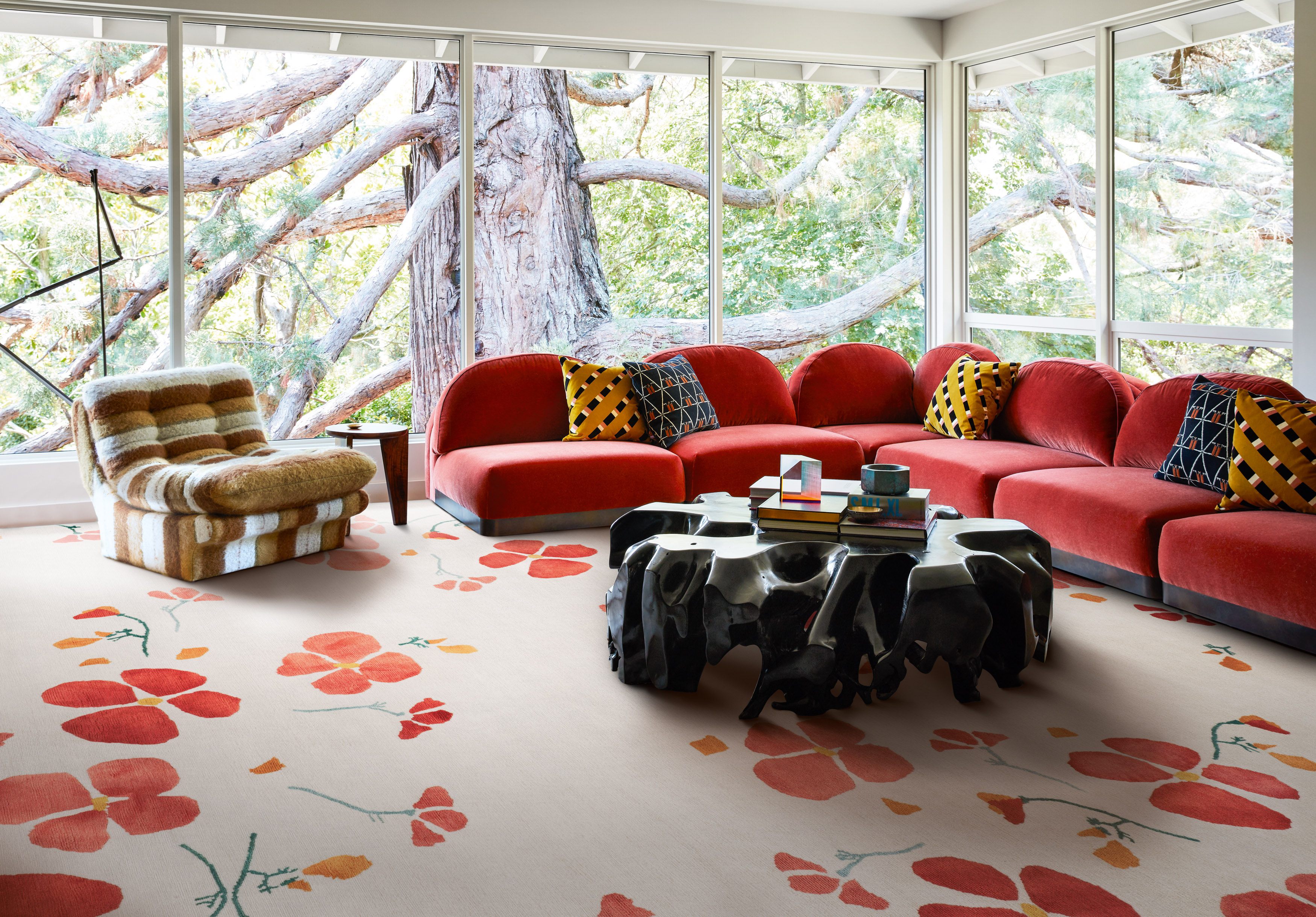 Now, the Mulleavys are translating two of their fashion prints into a collection of floor coverings for the Rug Company. Aptly dubbed California Dreaming, the pieces recreate the vibrant red poppies found in Rodarte's Fall/Winter 2016 collection and a moody color blend from Fall/Winter 2017.
"Rodarte's founders are true creatives; they are able to draw inspiration from things that most people would overlook and are genuine storytellers," says the Rug Company CEO James Seuss. "Rodarte is famed for their sense of romanticism, so it was an honor for them to bring that, along with their Californian heritage, to the designs."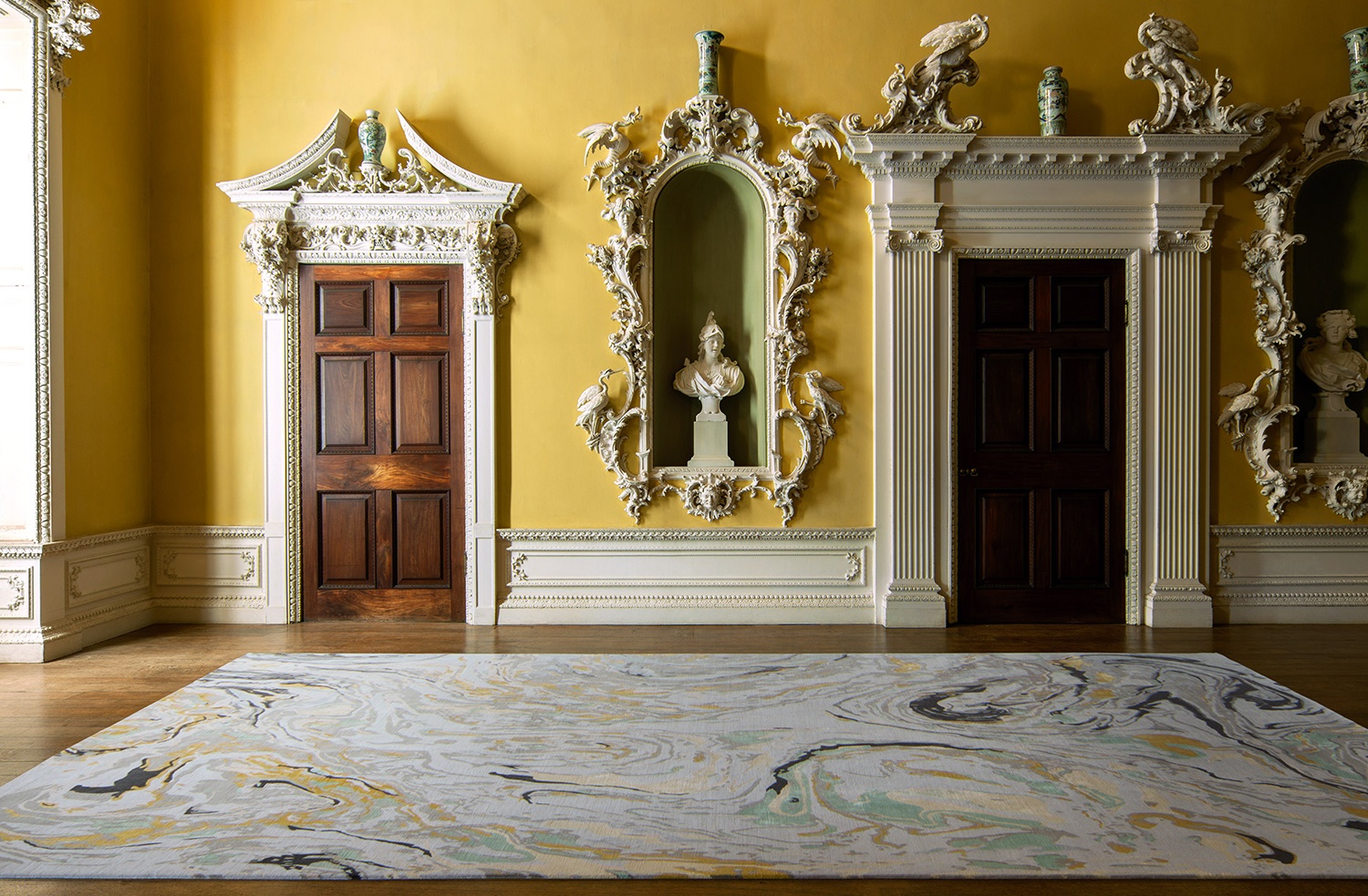 The Mulleavys were first introduced to the Rug Company by colleagues from Alexander McQueen, which teamed up with the brand to translate its iconic skulls, hummingbird, and butterfly prints into a collection of cushions, rugs, and wallhangings. Following the introduction, Rodarte released its first rug designs for the company in 2014. Included in that initial launch were painterly styles christened Marble, Ember, and Cobalt.
"We never thought of making rugs until the Rug Company approached us," Kate Mulleavy tell Galerie. "Creating rugs that now live within our homes has really shown us firsthand how much it can transform a space."
Adds Laura Mulleavy, "From Marble, we learned to make rugs that that we would want to live with day to day, with design elements that are calming and can uplift one's moods—all which can positively transform a space."
Next Post