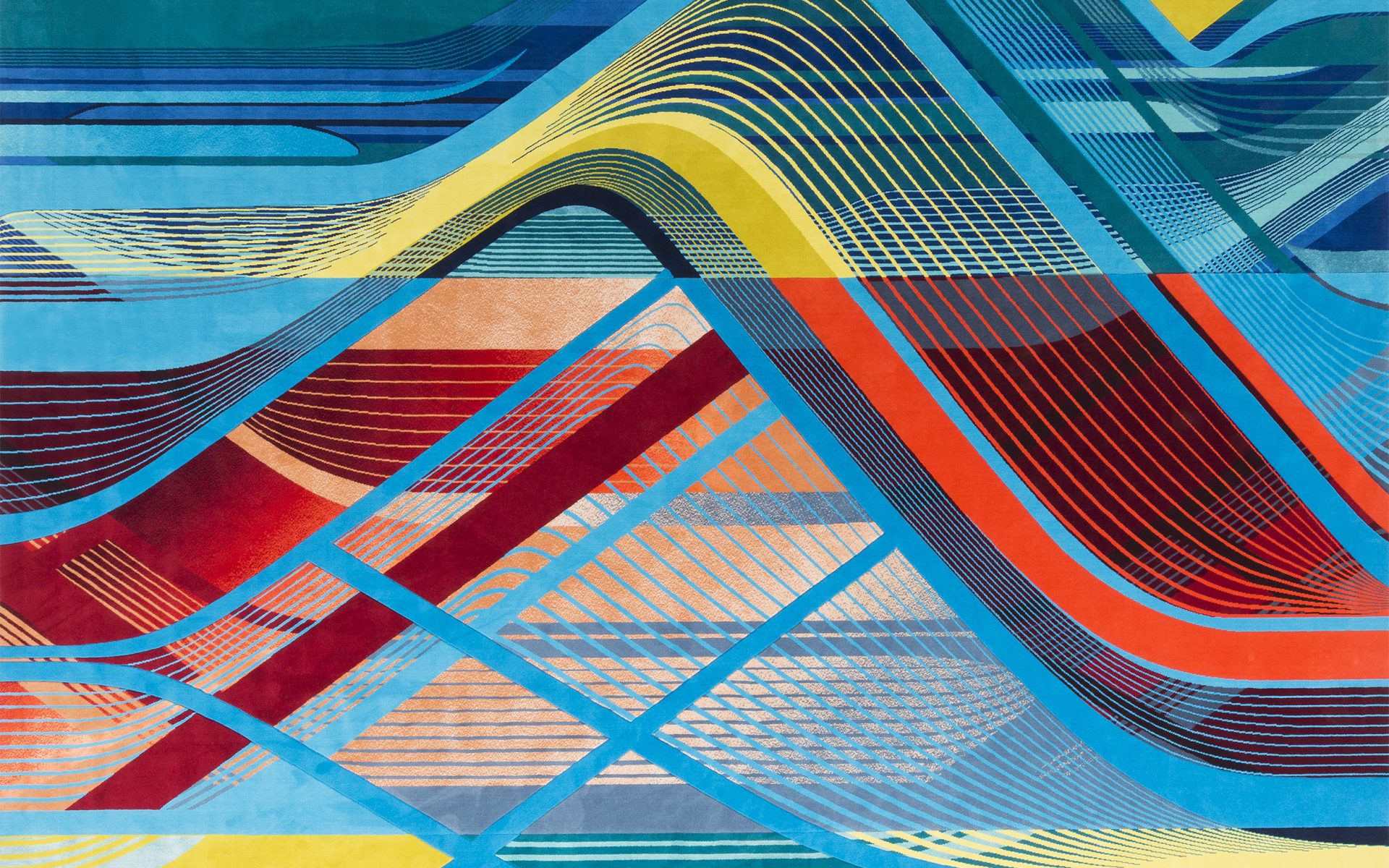 A Mesmerizing New Rug Collection Celebrates the Work of Zaha Hadid
The stunning collection captures the late architect's most iconic designs
The late design visionary Zaha Hadid realized structures that most of us could only dream of, weaving complex forms and motifs in a way that appeared effortless. And now an extraordinary new rug collection designed by her firm, Zaha Hadid Architects, pays tribute to her vision.
The new collection, entitled RE/Form, features 22 hand-tufted designs directly inspired by the some of the architect's most iconic works. A few highlights of the collection include Striation, which captures the undulating form of Hadid's Maxxi Museum, and Cellular, which echoes the patterns in Zaha Hadid Design's Skein jewelry collection. The carpets were first unveiled at the Zaha Hadid Gallery during London Design Festival and are now sold to the trade through Royal Thai.
The collection is part of an effort by Royal Thai to be more design-driven, a result of the company's new leadership. Under the direction of two fresh CEOs, Bill Palmer and Mark Johnson, Royal Thai has produced collaborations with the likes of ceramicist Omar Khan and graffiti artist Paul "Moose" Curtis. The collaboration with Zaha Hadid Architects marks its first architecture-inspired collection.
Recommended: A Forgotten Eames-Designed Radio is Finally in Production—After 70 Years!
The rugs' complex geometry is intended to channel one of Hadid's own inspirations, the Russian Supremacists of the early 20th century. These artists created paintings depicting free-floating forms in a limited range of geometric motifs—a bold move under the Stalinist regime of the day, which censored or even destroyed many of their works. Hadid was so moved by the surviving paintings that she ventured to honor the artists through her work.
As Palmer shared in a statement, "Zaha Hadid's life and work is a testament to the principles of artistry, innovation, multiculturalism, and humanism that we will strive for, not only in this collection but in all our collections to come."
Next Post