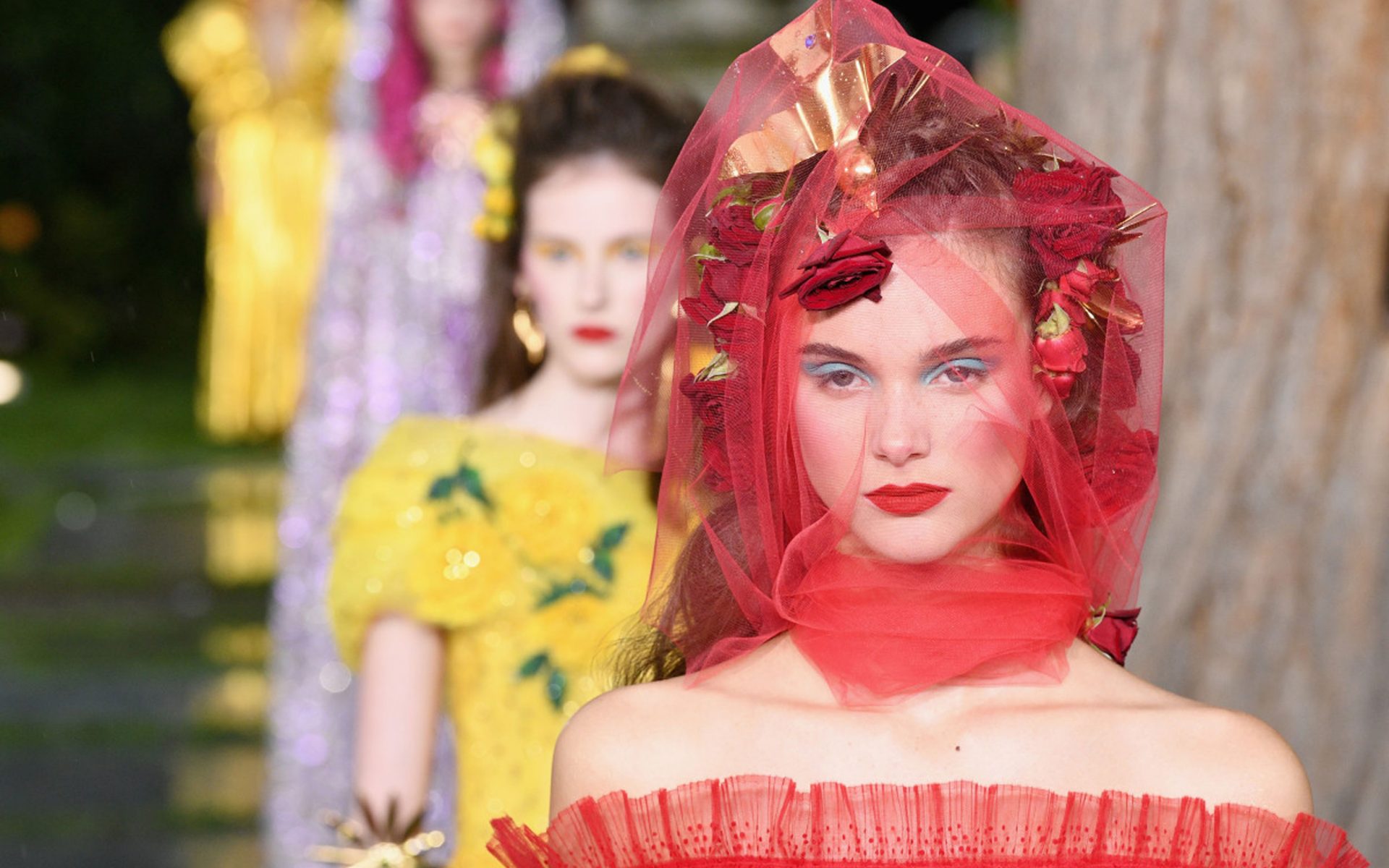 See the Pablo Picasso–Inspired Makeup Looks at Rodarte's Dazzling NYFW Show
The Mulleavy sisters made a stunning return to New York Fashion Week
After two years away, Kate and Laura Mulleavy brought their beloved label Rodarte back to New York Fashion Week on Sunday with a dreamy runway show packed with celebrities who came out in spite of the rainy atmosphere at New York's Marble Cemetery. The Spring/Summer 2019 collection featured colorful pieces that were both edgy and romantic, with models wearing voluminous and fresh floral headpieces. The real showstopper, however, was the makeup, which was inspired by artist Pablo Picasso.
James Kaliardos, the Rodarte show's lead makeup artist, looked to the recent "Picasso 1932—Love, Fame, Tragedy" exhibition at Tate Modern for inspiration and used three colors from the relaunched Nars collection of eye shadows for a bright and artistic look.
Recommended: Thinking Pink at the Museum at FIT's New Exhibition
"It was so inspiring, and then Kate and Laura and I met and we were talking about colorful eye shadows, and then simultaneously Nars relaunched their eye shadows with these colors and it all fell into place," Kaliardos told Elle in a backstage interview. The three colors sported by the models were Douro (yellow), Domination (hot pink), and Baby Jane (turquoise blue) in soft yet graphic rectangular shapes.
The lip color worn by the models was the Nars Powermatte Lip Pigment in Don't Stop, a shade that Kaliardos compared to a Salvador Dalí painting.
Coming off their triumphant return to NYFW, this fall Rodarte's designs are going to be a part of the first fashion exhibition at the National Museum of Women in the Arts in Washington, D.C. The show, simply called "Rodarte," will include 90 pieces from their collections along with visionary concepts and inspirations.
See some of the makeup looks from Sunday's NYFW show below:
Next Post