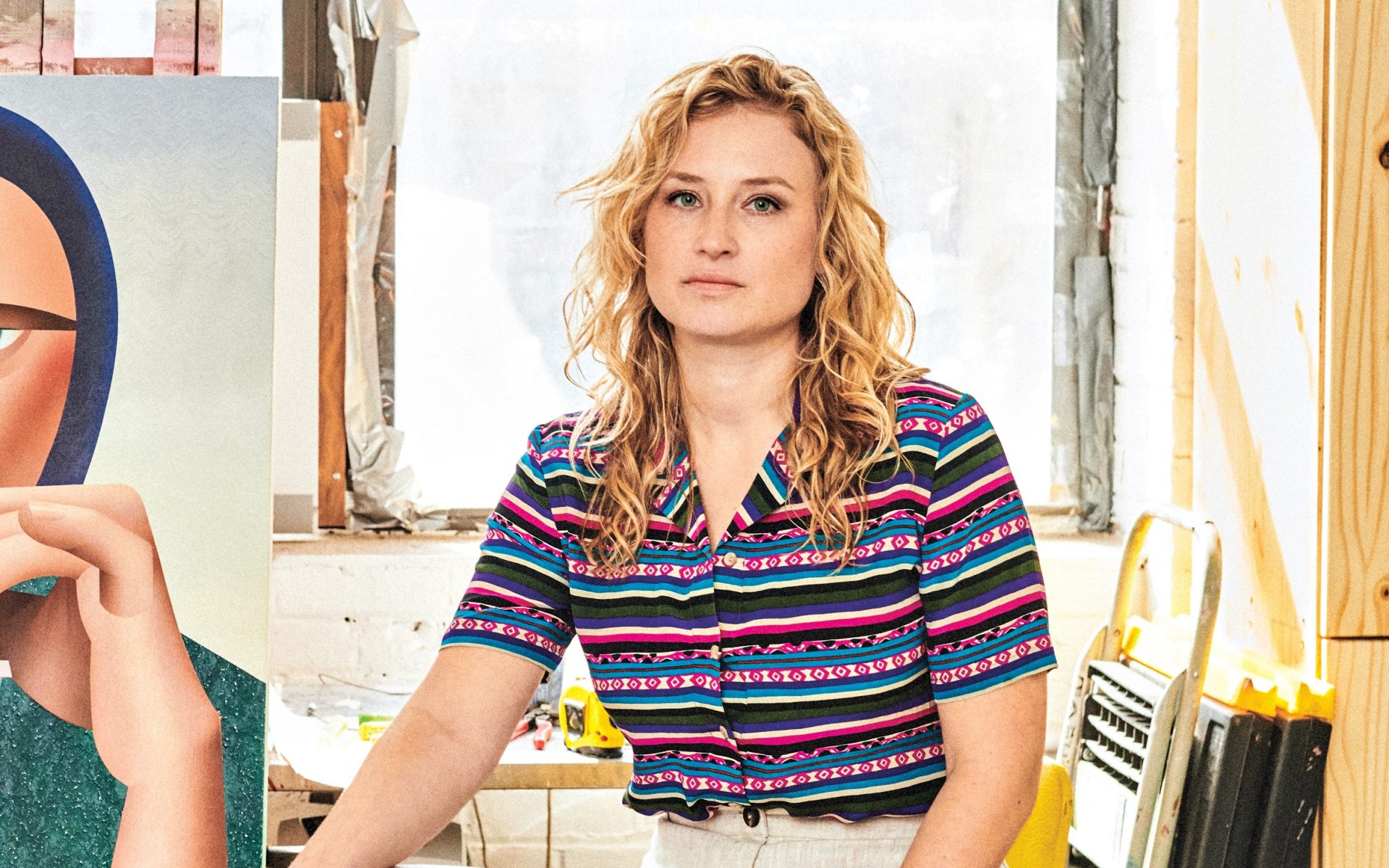 Why Robin F. Williams's Female-Centric Paintings Are Creating Buzz
Her surreal canvases, which caused a stir at P.P.O.W. Gallery, will be on view at Various Small Fires in an exhibition two years in the making
Social media is drawn to the fun and very female subject matter of Robin F. Williams's paintings—women lounging around or acting playful in poses and scenes that feel sourced from advertisements and pop culture. "Figuration looks great on Instagram," she says.
Although the subject is what draws people in, Williams hopes it's how she builds a painting—employing a variety of techniques that include traditional oil painting, airbrushing, staining raw canvas, and applying very highly textured acrylic—that keeps viewers engaged.
Initially, she studied illustration as an undergraduate at the Rhode Island School of Design and, following graduation, landed a gig in editorial illustration. "Ultimately, I didn't work well with art directors," she says. "My stuff was too weird."
After a string of group shows, Williams nabbed a solo presentation of her work at P.P.O.W. Gallery in 2011. But it was her 2017 exhibition—which was all about female desire—that put her on the map. "Robin can take a common image of female behavior as portrayed in the media," says P.P.O.W. cofounder Wendy Olsoff, "and re-present it, showing the ludicrous subjugation of the female while allowing the audience to also see this for themselves."
Recommended: How Artist Farah Atassi Creates Her Spirited Canvases
This September, Los Angeles gallery Various Small Fires will mount a show of Williams's creations that is two years in the making. Many of the paintings are horizontal to reflect the Columbus, Ohio–born artist's interpretation of a West Coast perspective. "It has come into my work in different stages," she says. "I do think California has a specific place in the American imagination."
A version of this article first appeared in print in our 2019 Fall Issue under the headline "Artistic Thread." Subscribe to the magazine.
Next Post