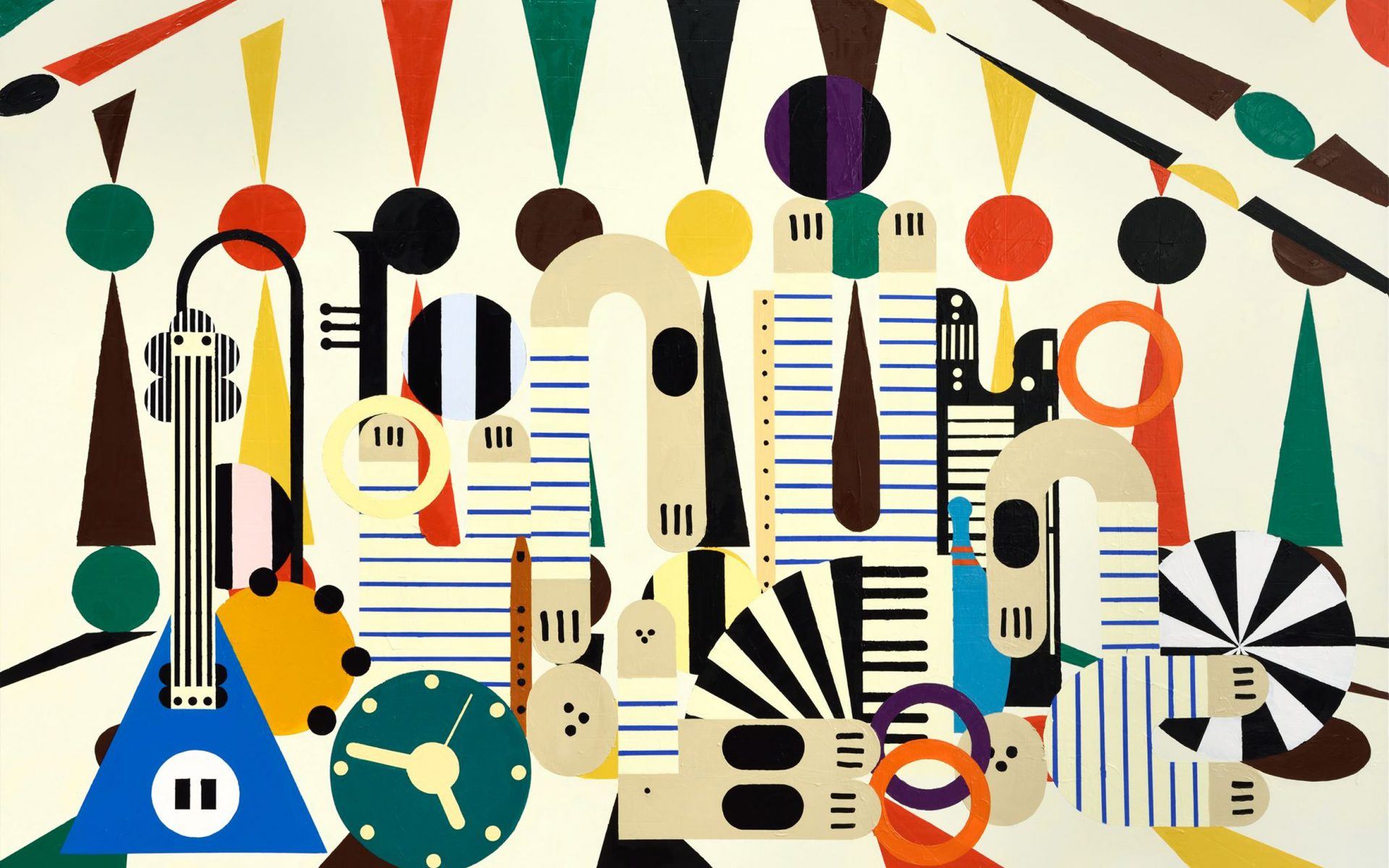 How Artist Farah Atassi Creates Her Spirited Canvases
Fresh off her first solo show at Almine Rech, the Belgian artist will mount her biggest institutional exhibition this fall
Farah Atassi's energetic work mixes colorful motifs and patterns that feel equally drawn from Islamic textiles, modern masters, and Memphis design to jazzy effect. Two years ago, the artist began exploring nudes for a series of paintings that debuted in June at Almine Rech in her first solo show at a New York gallery.
Atassi never paints from live models. "I like to do samplings," she says. "I take a leg here, I take a head there, and then I invent. I don't care about reality." She builds a series by setting up multiple canvases at the same time; each is done by first creating the setting, then adding figures and backgrounds. Next she addresses the paintings one by one and focuses on the details.
Born in Belgium, Atassi attended Paris's École des Beaux-Arts, where she studied art history, while in her work, she painted landscapes and portraiture, always tending toward the abstract. Her work has been exhibited at the Boghossian Foundation in Brussels, Palais de Tokyo and Centre Pompidou in Paris, and the Moscow International Biennale of Contemporary Art, and is in many prestigious collections, including the Marciano Art Foundation and Fondation Louis Vuitton.
Recommended: Why Artist Danielle Orchard's Female-Centric Works Are Causing a Stir
In November, Atassi will have a solo show at Le Consortium in Dijon, which will be her biggest institutional show to date; a show at Ghebaly Gallery in Los Angeles follows in March 2020. "It's very challenging to be a painter today," she says. "Nothing will be brand-new, so let's play with it." 
A version of this article first appeared in print in our 2019 Fall Issue under the headline "Artistic Thread." Subscribe to the magazine.
Next Post